Steve Williams - Contributor
The rule I broke for Tiger
I don't watch golf on TV. After more than four decades inside the ropes for the best players in the world, seeing all the action up-close, there's no interest for me in watching the sport on TV.
Since I retired after caddying for Adam Scott – and before him Tiger Woods, Ray Floyd, Greg Norman, Ian Baker-Finch, Michael Clayton and others – I've gone back to playing the game I love. And I try to keep up with the news and will read about golf – but I just don't watch it. Ever.
Except for last Monday.
I woke up early like so many people in New Zealand and Australia to watch the last round of The Masters. Despite how things ended between Tiger Woods and myself, I wanted to see if he could make history by winning The Masters for a fifth time – and for the first time in 14 years.
Fourteen years! It's almost impossible to believe. And it had been 11 years since his last major – the US Open at Torrey Pines – which he had no right to win thanks to his torn cruciate ligament and fractured tibia.
But that's Tiger Woods – he does things no-one else could dream of doing.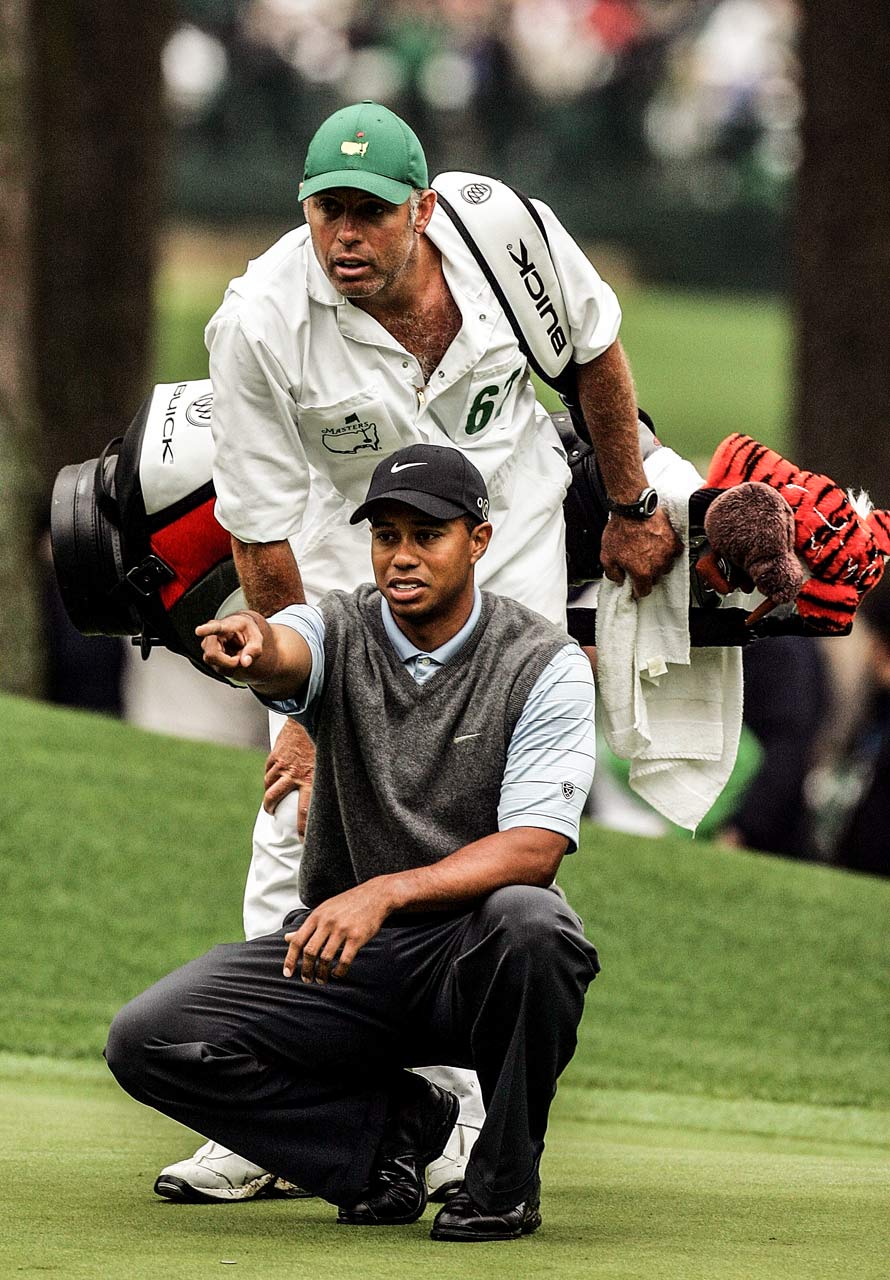 I wanted to see if he could make history all over again, so I broke the rule of a lifetime and turned on the TV to watch golf.
I'll talk about his golf in a minute but what really caught my attention was the celebration that came after he won.
That outpouring of emotion is testimony to the fact that winning his 15th major was harder than winning his first one. It's a special moment in his career after he'd gone through a really tough time personally and with his back injury – to the point where he told people two years ago at the Champions Dinner that it was likely he would not play golf again.
To have successful surgery – and there's no guarantee the surgery was going to be successful – that has enabled him to not only play golf but to be able to keep physically working on his fitness was a major milestone for him.
What I thought was outstanding were the number of players who lined up to congratulate him as he walked off. That was a great thing to see – Bubba Watson, Justin Thomas, Ian Poulter, Zach Johnson, I lost count of how many were there – they all understand what Tiger has done for the game and what he means to the game.  And they understand that while the win is great for Tiger, it's also great for the game.
But the celebration also showed a real change in Tiger. I was impressed with how open and friendly he seemed. We all mellow with age – that's part of the process of getting older but this was a significantly different Tiger.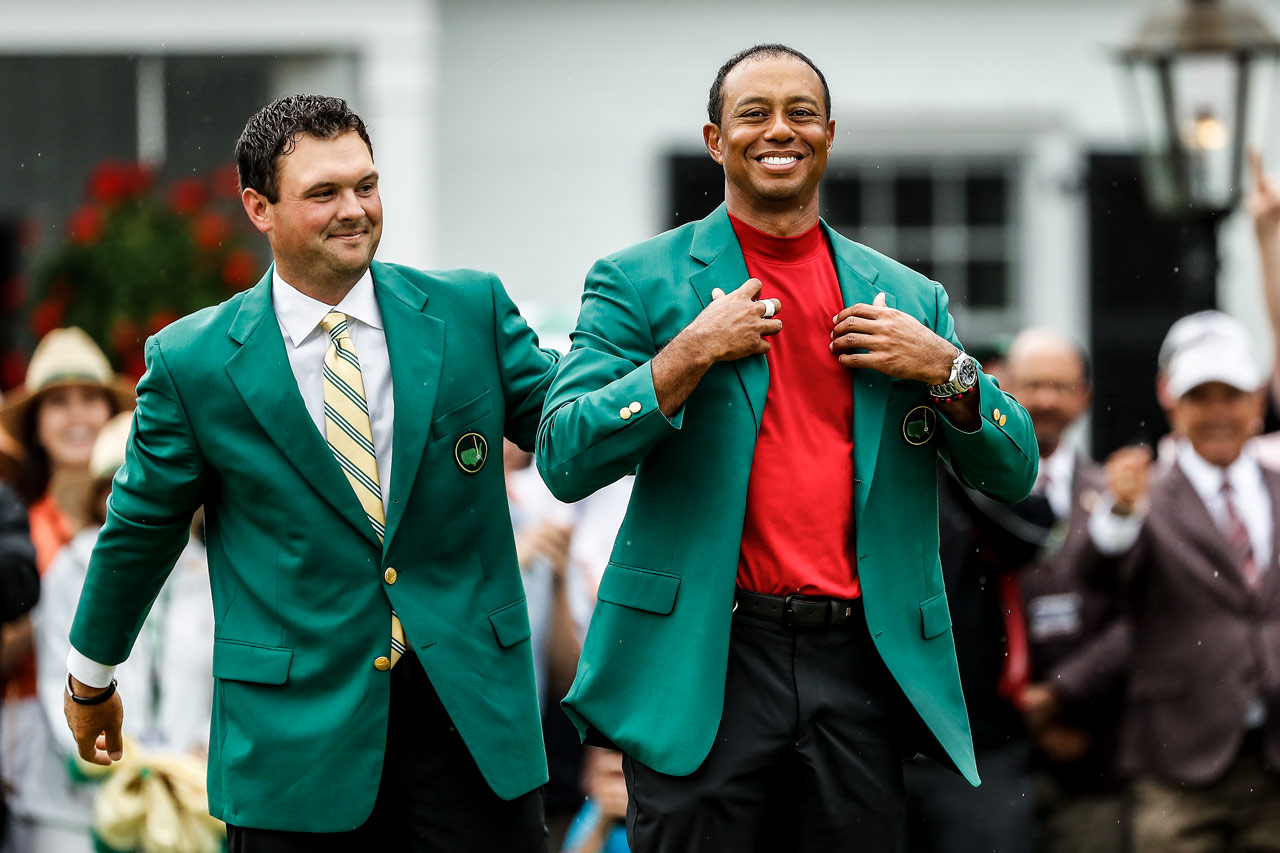 Back in 2010 when he returned to the public spotlight after his well-documented scandal, we had a deal that he was going to try to be more open and friendly with the fans – to be more respectful of the game and to be less bad-tempered. As much as he tried, it was hard for him to change his stripes so quickly.
But there's now a very obvious change in his attitude and I think that's got a lot to do with the passing of Arnold Palmer in 2016.
Tiger was a huge fan of Arnold Palmer. He loved playing Arnold's tournament at Bay Hill – and there was always added motivation for him to win there knowing that if you walked off the final green, Arnold would be standing there waiting to congratulate you – it was very special to Tiger.
Arnold had so much charisma and time for the fans – and deep down I think Tiger wanted to carry on Arnold's legacy.
Despite Tiger's swearing and bad-tempered behaviour on the golf course, having fun was actually important for Tiger. He would constantly remind me it was, at heart, a game and that we were both fortunate to be doing what we loved. When he was playing badly, he would often joke, 'If I keep playing like this, it's going to be TW's carwash and you'll be the one polishing cars, Stevie.' He knew life could be a lot worse.
So I'm thinking that when Arnold passed away there was a realisation in Tiger that golf had lost a guy who was the most popular player ever. It was about a year after Arnold died that Tiger started his comeback after his back surgery and I think he may have decided that with his second chance he wanted to be remembered the way Arnold was remembered.  I do think the passing of Arnie had a change in that respect.
More about: Adam Scott | Greg Norman | The Masters | Tiger Woods