Jarrod Lyle had six holes in one during his career, but one stands out above the rest. Here's a hilarious account of that magic moment and his X-rated reaction from his new book My Story.
I've had six holes-in-one – three in tournament play – and I can recall them as if they were yesterday.
The first came when I was touring the UK as an amateur, aged 21 or so. I finished eagle-eagle to shoot five under on a Welsh course, with a hole-in-one on the par 3 17th.
My third was in a pro-am at the Frys event in Napa, California, in 2015. I was playing with a thirteen-year-old American girl, Lucy Li, who, at twelve, had been the youngest player to play in the US Women's Open.
After she holed a 40-footer on the first hole for birdie, I told my caddie, 'I'd better pull my finger out, otherwise I'm going to get my arse handed to me by a thirteen-year-old girl.' So I holed it on the second hole of the day. It still didn't help; I shot three under and she ended up shooting seven under.
The fourth and fifth ones, would you believe, actually came on the same day! I was doing Rob Allenby's charity day for Challenge at Yarra Yarra Golf Club in 2015 and I was stationed on the 15th tee.
My role was to hit shots for each group as they came through, and they could pay money to try to get their shot closer to the pin than mine. It's a two-tiered green and everything funnels back down to the front where they had the flag, so you could hit it past and have it come back down the hill.
In the morning I holed a 9-iron for one group, then three groups after that another guy got it in. In the afternoon a group came along who'd been coming every single year I've been helping Rob put on his day, and they started chirping; 'I bet you can't get inside us!'
So two guys put down fifty dollars and one put down a hundred dollars. Those three guys hit first and went bang, bang, bang – six feet, six feet and five feet. They were chirping even more now.
I said, 'Don't worry guys, I've got this.' I stood up there and hit it on to the 'backboard', and it weaved back between two of their golf balls and disappeared into the hole. Amazingly, they didn't care that I'd done them out of $200 because they ended up finishing third for the day as a result.
For the record, I got stuff-all for my two holes-in-one in a day, except a bloody good story to tell. The other guy who holed it won a greyhound puppy.
My sixth hole-in-one came at the Australian PGA Championships in 2016, on the 5th hole at Royal Pines. There was a million-dollar prize up for grabs for a hole-in-one that week, but of course it was on another hole.
No prize for me, again. I just couldn't find that magic at the right time. Even so, my shot was caught on camera and it's always pretty cool to watch it back.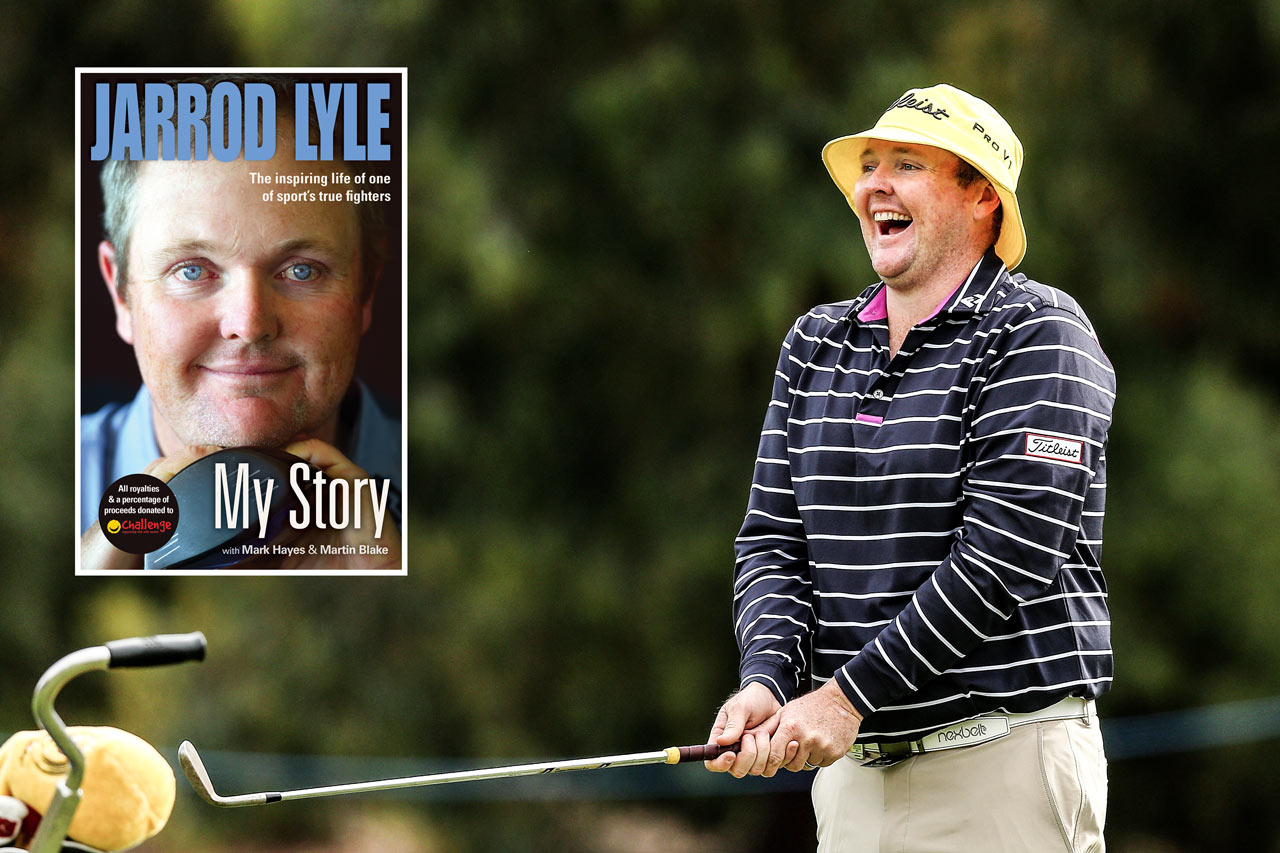 THE CRAZIEST PLACE TO PLAY
But wait, I hear you say. What about my second ace? I thought you'd never ask …
I don't want to put too fine a point on it, but this was the shot of my century.
It was early 2011 at the Waste Management Open in Phoenix, Arizona, at the Tournament Players Club (TPC) Scottsdale's 16th hole. For those who don't know, this is the infamous 'Party Hole'.
There can be almost 20,000 fans in the grandstands that surround the hole and unless you get there really early in the morning, they're pretty much loaded drunk and as loud as hell – all day. I'm not sure there's a hole in world golf where you'd rather have a hole-in-one.
If you could play the hole without the people any other day of the year, you'd be fine, it's not that hard.
But with all those eyes waiting for you to screw up so they can boo, it's a really daunting tee shot – perhaps one of the toughest in golf, purely because of the grief you're going to cop if you screw it up.
Nobody cares who you are; you could be Tiger Woods, but miss the green and they're still going to hammer you.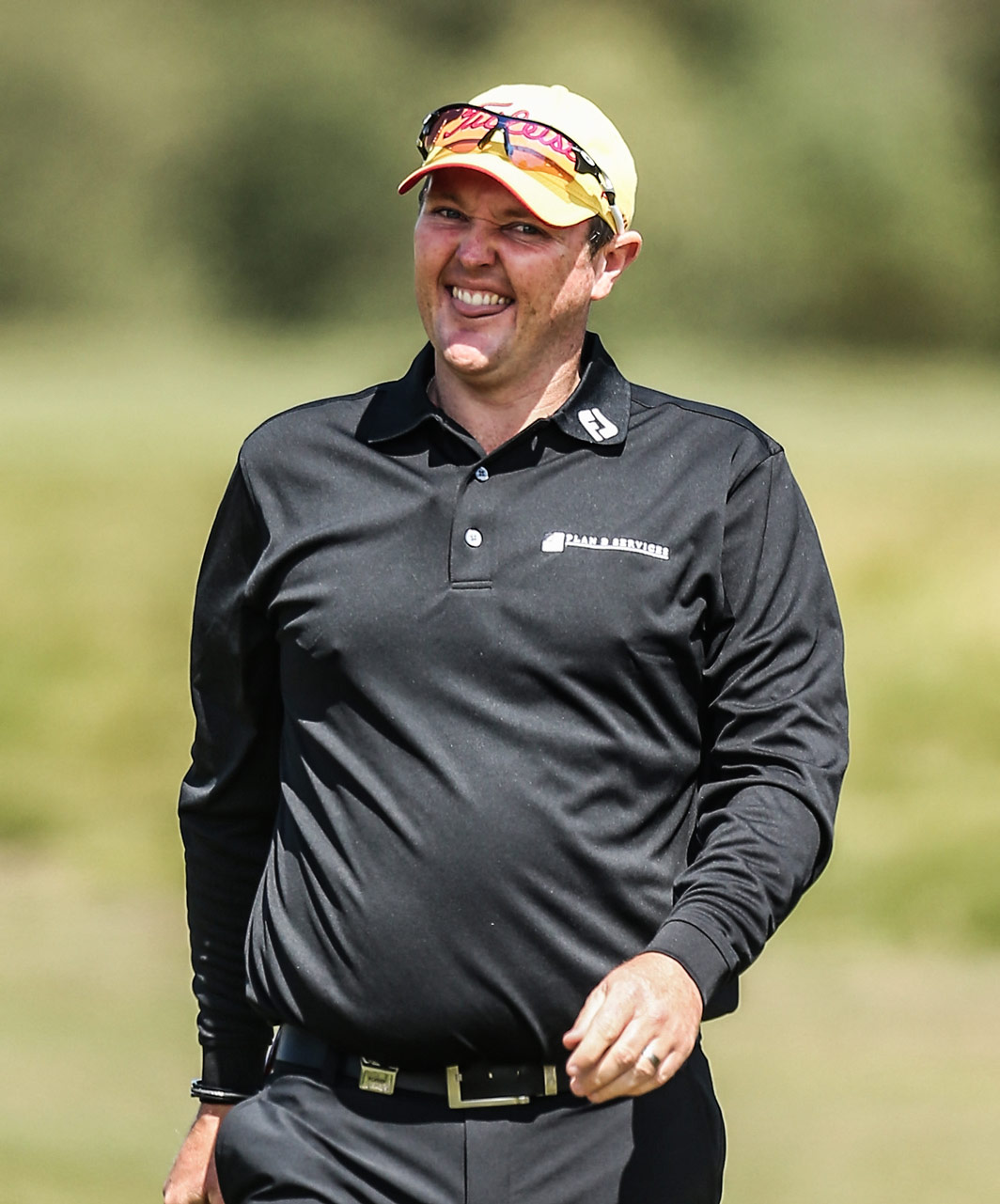 I first played there in 2009. We were out there early on the Saturday and started off the 10th tee.
This is just the craziest place ever to play golf. Thursday and Friday aren't too bad, but Saturday is just carnage: people hungover from the day before, people still drinking from the day before; it's nine o'clock in the morning and people cannot scratch themselves. It's a total mess.
It's hard to describe what it's like walking on to that tee. Imagine what your nerves might feel like on the first tee of a major championship after you're introduced for the first time and you're not really sure if you're even going to hit the ball, let alone where it's going to go. That's probably the best comparison.
From 15 green to 16 you walk over a bridge to get back on to the path, then through a tunnel and you walk out onto the tee. There's so many people and it's never quiet, but if you're playing with someone who's a big name, it's just crazy.
No matter where you are on the course, you know when someone has hit it close because you can hear them. It's totally unique. Some guys hated it, but I loved it.

I was feeling slightly more at home by the second round of 2011. I recall everything. I was three under with three holes to go and the cut was looking about two under, so as long as I could keep it out of the water on 17 and 18, I was making the cut.
I'd hit a couple close already in my round, so I was feeling as good as I could be, walking up to the 16th tee. The wind was down off the right. I pulled an 8-iron; it was a back-tee position to a front left flag, I think 137 metres – too far for a 9-iron, but too short for an 8.
Still, I'd rather have been short than long where that flag was because there's a little run-off about 10 feet left of that flag, and if it catches, the ball is gone. As soon as I hit it, I thought it was too hard, and I was waving for it to get down. When I watch it on replay, I can see that I'm telling it to get down early.
It landed just on the green and only just cleared the front edge, so I was a little bit surprised. It had a little draw on it, my natural shot, then it bounced and on the second hop, it checked a little and went to the left.
I knew it was going to be pretty close now. It was going pretty hard, to the point that if it missed the hole, it may still have gone off the green.
But it started rolling and then disappeared, so I threw my arms up in the air.
Woods. ✔️
Lyle. ✔️
Molinari. ✔️

Is there a better place to make an ace? pic.twitter.com/TtqZIKKlvM

— PGA TOUR (@PGATOUR) January 31, 2017
CARRYING ON LIKE A PORK CHOP
It was about 9.45 am and the stands weren't full; maybe about ten thousand people were there.
I was going berserk internally. I was thinking, I've just had a hole-in-one – on this hole! Oh my God, this hole! I was carrying on a treat now, high-fiving the caddie and the guys I was playing with.
I even ran back out on to the tee and waved my arms around everywhere, telling people to get louder and louder.
I didn't realise this next bit at the time, it was just a purely natural reaction, but I have since: just before I went over to high-five everyone, I screamed out, 'You fuckin' beauty!'
It's a typical Aussie yobbo phrase that no American in that crowd would really have understood, even if they'd heard it in all that commotion.
I didn't realise that 10 feet in front of the tee to the right was a TV camera. And I was pretty much looking at it when I screamed out. But I didn't really care, to be honest.
As I was urging everyone to get louder and carrying on like a pork chop, my initial thought was to run to the green and pick my ball out of the hole before the next bloke hit. Then I thought I'd better not – that might be taking it a bit too far.
I didn't want to play it up too much, but I definitely wanted to enjoy the moment – they don't come around too often. Especially on a hole like that.
My playing partners hit and they knocked their shots into the middle of the green, so none of us were going to get booed, which is always good.
As they were teeing off, my caddie Shorty (Jason Shortall) came over to me and gave me three or four balls to sign. We were throwing them up into the crowd and I kept one in my pocket so I could pick up the hole-in-one ball, put it in my pocket, then pull the other one out and throw it, so someone would think they got the real ball.
I made par on 17, then I hit a drive up the 18th with water on the left. I hit it on the right edge of the fairway to keep it out of the water and Shorty says, 'Good tee shot, there.'
'Why do you say that?' He said, 'I think I gave you too many balls on 16 … this is the last one we've got in the bag!'
'You idiot!' I said. Luckily I didn't hit this one into the water on 17 or 18. If someone can get you balls without delaying play, you're OK, but if you delay play, I think you're cooked.
I might have had to run back up into the stands and offer someone a dozen later if they gave mine back then. But thankfully I went par-par and made the cut.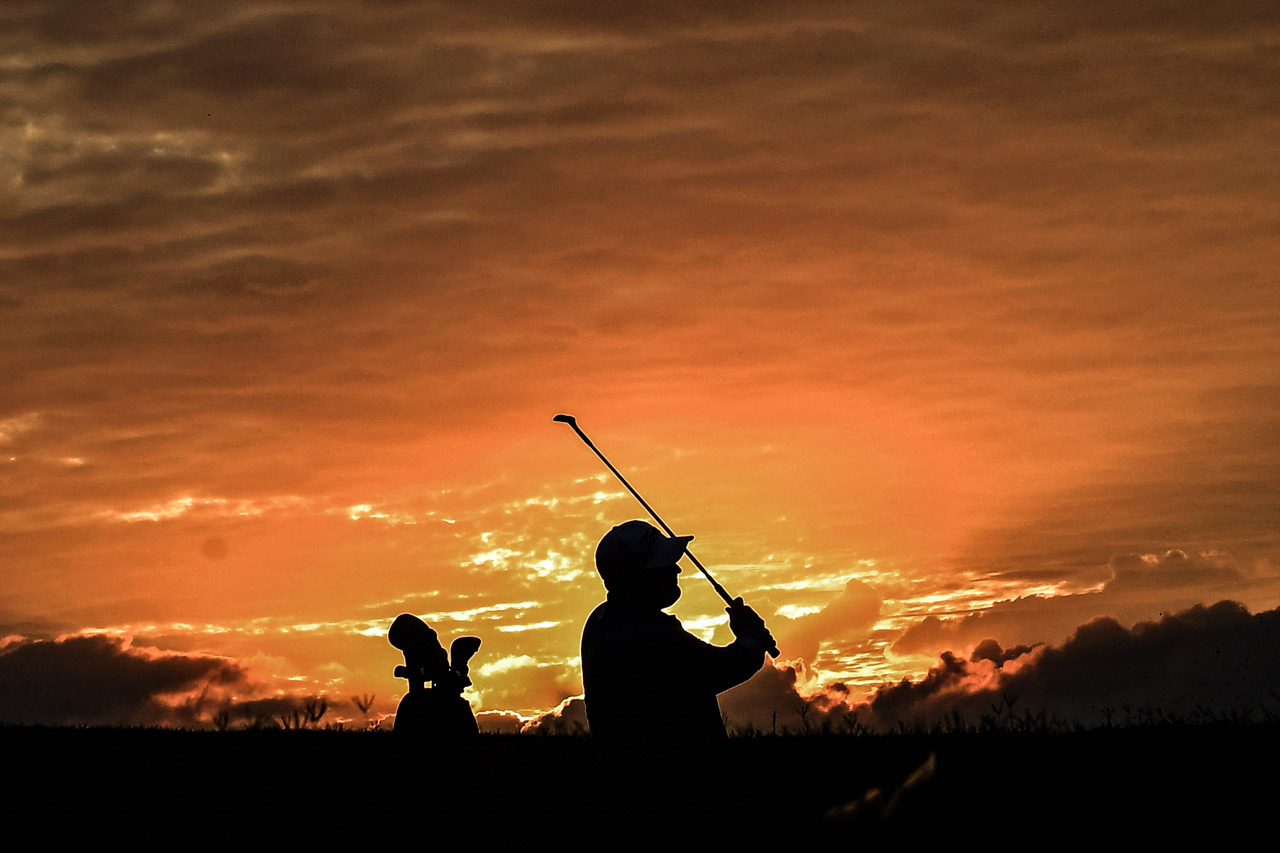 THEY WERE GOING WILD THE WHOLE WAY
Looking back, the whole walk from tee to green was pretty cool. Dad was up in the stands among it all, so that was amazing at the time, too. I can't recall any classic comments or anything from the crowd that day, probably because it was too loud. But I have heard a few there before …
One time I was playing that hole and I was over the ball and someone yelled out, 'Hit it, you fat c***.'
Then there were those college kids who'd done their homework, unlike that bloke. If they knew you had a dog called Rover, they'd make up a song about Rover.
I remember one day Scott Piercy was playing and the college kids had found out he used to go to school with porn star Jenna Jameson, so someone decided to ask him about what he might have got up to with Jenna Jameson.
It's a fun atmosphere, something you can either take or leave. But walking up to that green after my hole-in-one was just a sensational feeling. People were cheering me on – it's just like you're walking up the 18th when you know you've won your first tournament.
I screamed out, 'You fuckin' beauty!' It's a typical Aussie yobbo phrase that no American in that crowd would really have understood.
They were going wild the whole way, chanting my name and yelling for me to throw them my ball. The noise walking from tee to green was loud, but then when I bent down to pick up my ball out of the hole, it was next level as I lifted my hand with the ball to acknowledge them all. A whole new level. It's unbelievable, that noise.
I can still hear it now if I think about it. I may or may not have watched it one or two thousand times on YouTube, and it still sends shivers up my spine to watch it. It was just one of those magical moments in my career.
And even more, it was probably one of the few times my name has ever been associated with Tiger Woods, because he had a hole-in-one there as well.
I was still stoked when I went home that night. Dad and I went and got a burrito for dinner and a group of guys from the golf came into the restaurant. One of them said, 'You just had a hole-in-one, didn't you?'
I said, 'Yeah, yeah.'
In the middle of this Mexican restaurant, he yelled out, 'Dude, that's awesome!' He was dropping F-bombs, which didn't bother me. It was all pretty funny in the middle of a restaurant. It helped my profile a bit, that's for sure.
More about: Cancer | Jarrod Lyle | PGA Tour | Tiger Woods