Bruce Djite - Contributor
Time to rebuild our fractured sport
I swapped my boots for suits this year, moving into a role as Director of Football at Adelaide United.
To date, it's easier than being a player. Being a player requires you to take on constant feedback. You miss a pass or make a good pass, miss a shot or score and you'll hear all about it. It's a 24-7 lifestyle and feedback loop from the coaching staff, media and, every weekend, from the tens of thousands of fans.
In the office, no one is looking over your shoulder 24-7 saying 'you got a typo on your email' or nitpicking your typing technique. There is much less pressure.
My mates would always say, 'Wait till you get a nine-to-five, then you'll see how real work is.'
I would respond with 'Bro, nine to five, is easier than playing elite level sport'. I can't think of many other reasons why in a sport-mad country such as Australia the masses work in 'normal jobs' and only a very select few get to play professional sport. There are many more fans in the stands who wish they were on the field than the other way around.
I love my new role. It constantly keeps me busy and I never know what may come up on any given day, especially when the transfer window is open. One of my main concerns when I retired from football was if I'd be as stimulated. Would I be in a role that is anywhere near as exciting?
That's a big part of the reason I loved my time working at Fox Sports. It's dynamic, always changing, you don't know what to expect. Live TV always gives me a bit of a buzz. You can't make mistakes – or at least it is important to limit them.
A higher pressure role that came with a lot of responsibility is what I was chasing, and this job gives me all of those things: looking after the women's team, the A-League team, the youth team, reserves team and working on a strategy to build an academy set-up.
I'm responsible for a lot of people: players, coaches, medical staff, strength and conditioning, high performance staff for all the teams.
So there's always something happening.
There is the aspect of recruitment and negotiating contracts with players and helping mould the club's vision and philosophy. Playing a part in setting up the club for the longer term is exciting and I feel privileged to be trusted with the role. There are only 11 people in the country doing this.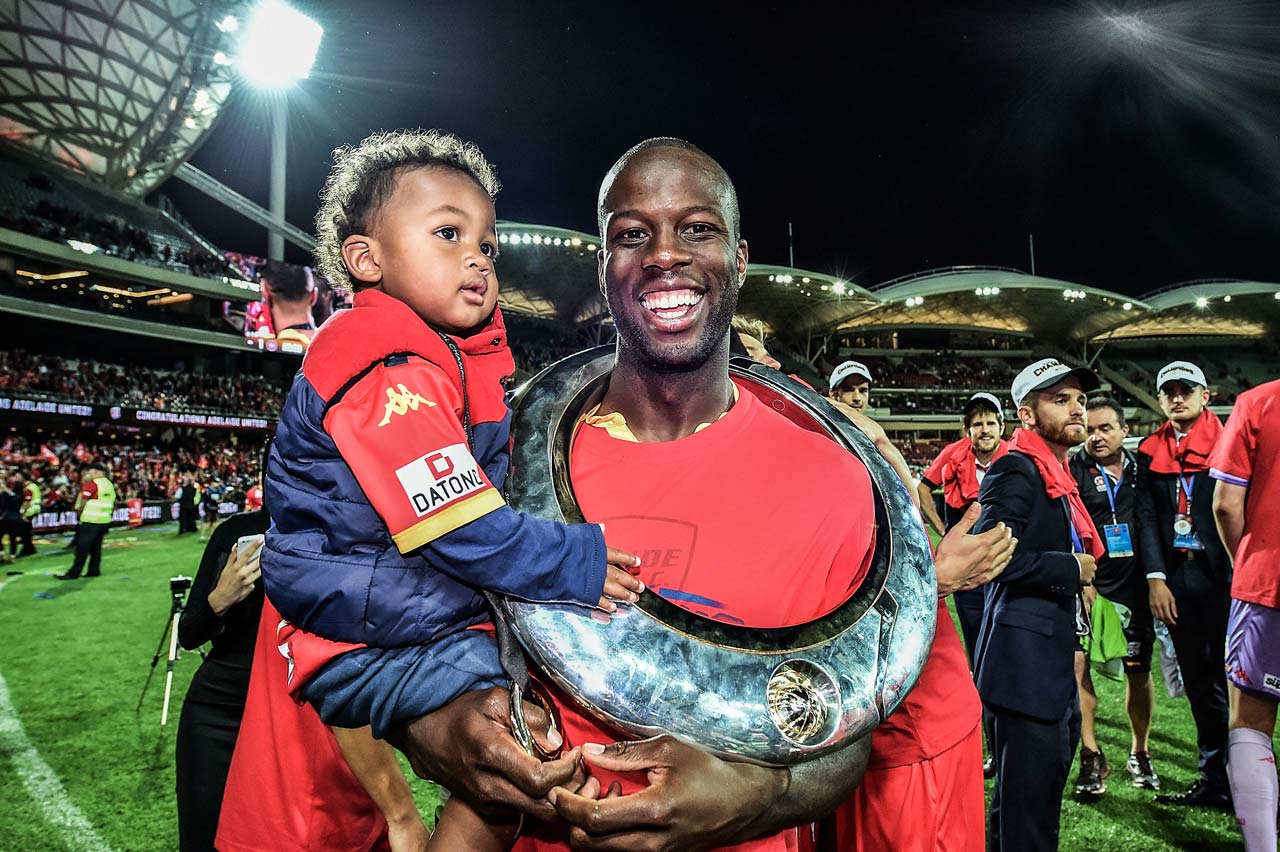 Talent pool is shallow
This role has been exactly as I expected. I was a member of the PFA Executive Committee for almost five years, so I had a good understanding of what happens in club land already.
My involvement in negotiating collective bargaining agreements with Football Federation of Australia and the clubs meant that I'm across the detail – the laws and regulations, what players are worth, what they think they're worth, what they might be worth in the future. All of that.
I've been through a heap of game vision, but recruiting-wise this year, I've been lucky in the sense that Adelaide didn't need an overhaul to the extent needed by Brisbane Roar or Wellington Phoenix. I haven't had to sign 13 to 15 players; we're signing four or five.
The key issue is the talent pool is not only very small, but also extremely shallow.
Everyone took their eye off the ball of youth development and young players are just a little bit off the pace at the moment. They haven't been looked after very well, in terms of investment and programs and this has created a gap that should not be there.
Future sounds exciting
I think the A-League was at its lowest point last year. Firstly, there was a lot of infighting. Secondly, the league got a bit stale and whilst expansion is welcomed it has come a little late. Thirdly, it wasn't very innovative. It is fair to say the marketing and lack of exposure meant the league wasn't visible enough.
But I think this year will be different. It's an exciting time because the league has split from FFA, legally and financially there is still a connection there as we enter a transition phase, however operationally it is being run independently.
I attended a conference in Sydney with the other football directors, coaches, marketing/media people from each club, the head of the league, Greg O'Rourke, some FFA staff, Fox Sports and a few of the chairmen. All the decision-makers talked about was what the future looks like and it does sound very exciting.
Other codes aren't fractured
People talk about how they believe AFL and rugby league don't want soccer to be successful and are fighting against us.
If you have a read of what's been happening in Australian football the last few years, it is pretty clear that we do a pretty good job of shooting ourselves in the foot. The biggest detractors of our game are those in or involved in our game.
We have to clean up our own backyard before we start worrying about others trying to destroy it.
I have been overseas the last three or four years, so not close enough to it to know who did what. But I do know that the political warfare in that time has damaged the A-League, damaged football in Australia and driven sponsors and people away from the game.
It's fractured the sport publicly. Many other codes in this country are not fractured; well at least they are not openly and publicly fractured.
Many talk about how the government should give us more funding. I agree with that wholeheartedly. But let's be conscious that getting our own house in order before we start asking for things would go a long way.

The football community has been quick to condemn the government for piggybacking off the AFL to engage with Asia. The AFL has also been held up to ridicule by football fans for their approach and attitude.
It is abundantly obvious that only our game has a truly global reach. And of course, football is the sport that should be used as a platform or a soft power vehicle to achieve a number of outcomes in our national interest and in the interests of our neighbours near and far.
Unfortunately, we have not been as successful in this area due to a lack of resources and I dare say, many were preoccupied with the infighting and that causes inefficiencies in allocating resources, in this case time.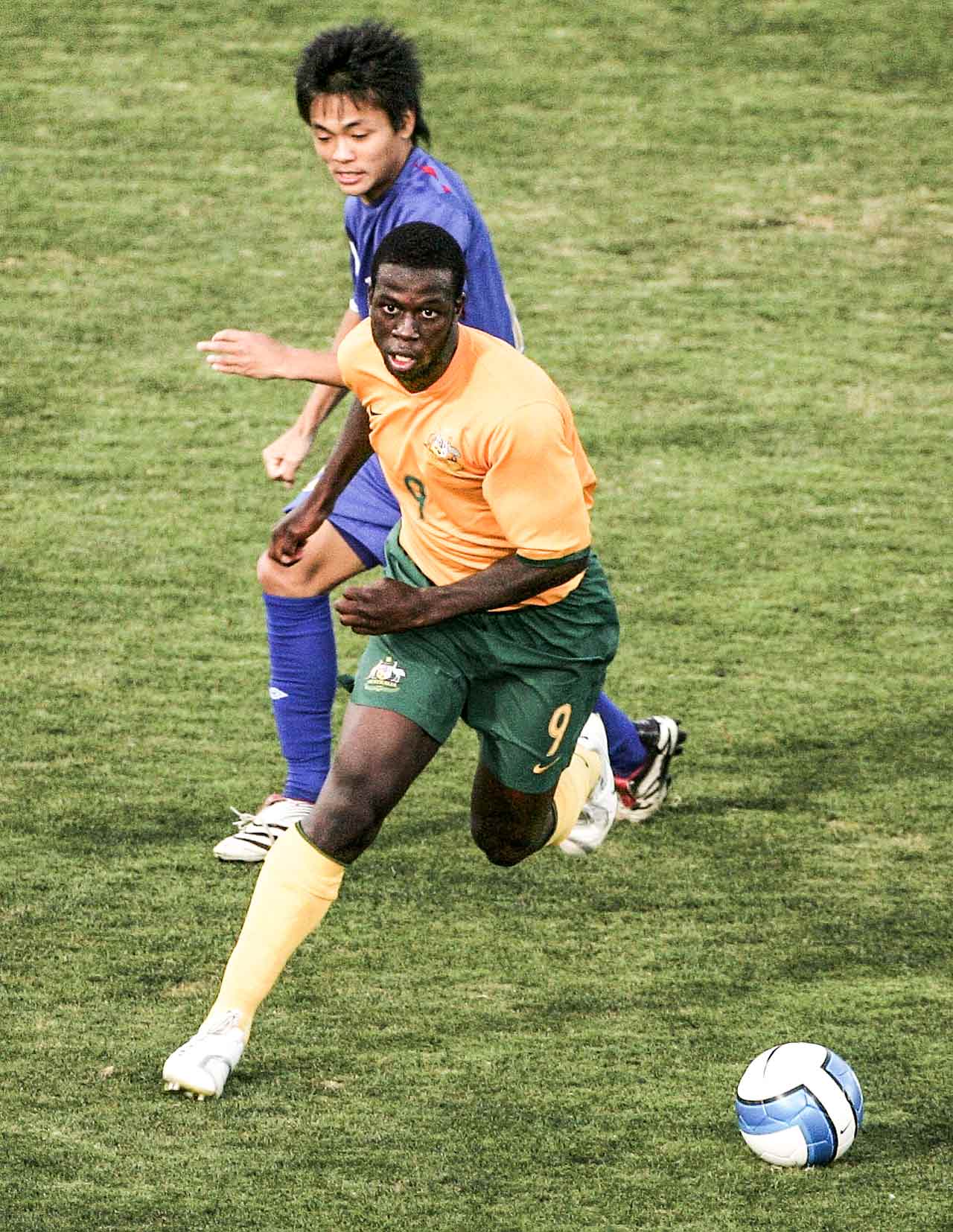 The government is always going to give their money to where they believe they have got a safe pair of hands and they get the best return on investment.
If I was an investor, watching the last three or four years what's been happening in football in this country, I think there's been far too much uncertainty to invest or allocate funds with confidence.
The Wanderers won the Asian Cup. What came of that? Not much.
You have codes that aren't even popular in these countries and they're making a big push.
I'm a Port Adelaide ambassador and from the start I've been watching the China journey they have embarked on, and kudos to them. They're doing a very good job in that space and have a lot of support to help them make it work.
A-League teams are playing in China all the time but are they making the most of it? With our owners here at Adelaide United also owning a club in China, I look forward to working to foster a closer relationship with China through football. It is not just about playing a game, it is about making real connections, trade, tourism, foreign investment, there are a number of benefits that can be had off the back of a successful partnership and genuine relationships with China.
The AFL clubs have had the resources and foresight to create something out of nothing. You have got to applaud them for having a go. 
Unfortunately, football has been complacent about the region for years.
More about: A-League | Adelaide United | FIFA World Cup | Socceroos