The courage to do nothing
I had reason recently to go back and watch the 2007 World Cup final, which was my last game.
Norma Plummer was our coach and she made two decisions which, I believe, showed what a great strategist she was then and still is.
It highlighted for me a really important point – that the World Cup, starting on Friday, will be a fascinating tussle between five really wonderful netball coaches.
There's Norma, who's done great things with South Africa, Tracey Neville, who led England to last year's Commonwealth Games gold medal, Noeline Taurua who's working really well with a young New Zealand team, Marvette Anderson, who's leading a Jamaica side that's gone to number two in the world, and Australia's Lisa Alexander, who has tasted World Cup and Commonwealth Games success.
The talking points of any World Cup revolve mostly around the players, of course. It's all about who's playing well, which combinations work best and which teams are in form. But the reality is, to win a World Cup, you need everyone performing – and that includes your coach. 
I think, for that reason, this World Cup will be interesting for what's happening on the court but also for what's happening on the sidelines.
There are several great coaches in this tournament, who all have degrees of success and really impressive individual talents and styles.
Norma always had the belief that you don't leave a combination out there if they're labouring. We were six or seven goals up at halftime in that 2007 final and she made the huge call to take Sharelle McMahon off, because she felt Sharelle wasn't hitting goals and all the work was being done through Cath Cox. 
Now, if it was me, I wouldn't have made that change. But Norma was looking for the right combination and I could see what she was trying to do.
For that reason, as the captain, I didn't try to change her mind. I respected that she reads the game really well and was looking for what would work best in that particular situation. 
At the next break, Norma made another huge call that I don't know if many other coaches would have had the courage to do. At three-quarter-time, she subbed off Selina Gilsenan, our wing defence.
Selina was one of the greatest athletes I ever played with. But she'd been suffering with an ankle injury and Norma decided that Julie Corletto should come on in Selina's place.
Julie was simply outstanding. That decision not only helped restore our momentum in that part of the court, it set up Julie to play in the next two World Cups and become such an important player for Australia.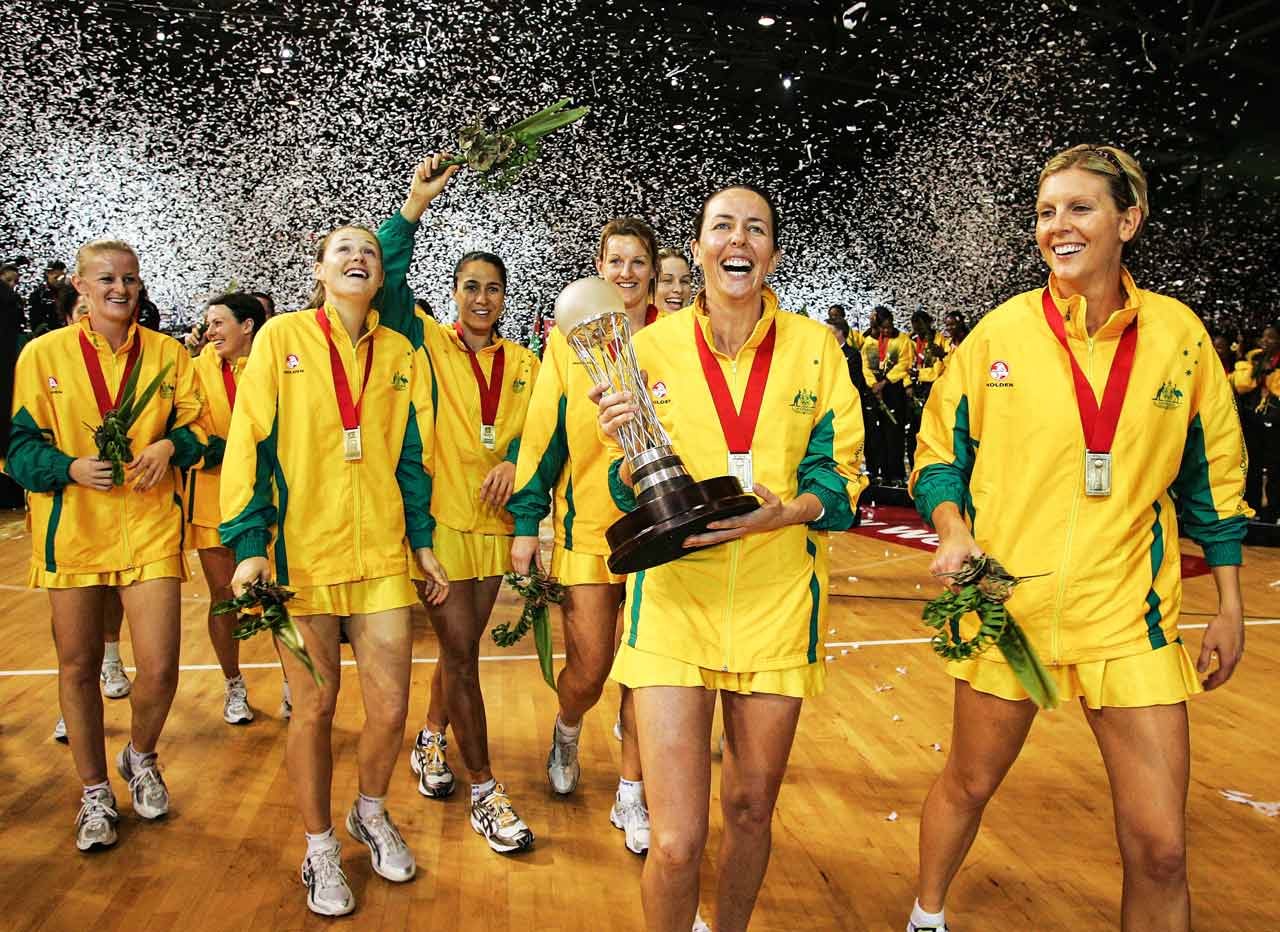 Peaking at the crucial moment
Big decisions during a game are important. But World Cups are not won on the run. They are won across the previous four years.
Everything you do in the four years leading up comes into play during the two or so weeks of the tournament. 
Norma's decision to replace Sharelle, strictly speaking, didn't work. We ran all four shooters at different stages through the game. But, because our preparation had been so good, so disciplined, it didn't make all that much difference.
I knew all our players were ready to do their job. It was a powerful thing to have in your back pocket at halftime in a World Cup final. 
The big thing for the coach is that sometimes it's about having the courage to make a change. Other times, it's about resisting the urge to make a change.
I think Tracey Neville did that really well in the Commonwealth Games final, staying with the team she had out there and, against the odds, they came up with a special win.
Tracey coaches an England team that will be hard to beat. The way she got them back on track in the lead-up to the Comm Games was extraordinary. 
Two weeks out from the Games, they weren't looking anywhere near being medallists, but she got them playing their best game in the final.
That's a sign to me of a very good coach, someone who can manage a team to reach its peak at the crucial moment. Tracey's young, a former player and there's a lot to like about her style.
The only thing I'm not sure about with Tracey was her decision to announce that she's going to retire after the World Cup. My opinion is that you never announce your retirement before a major tournament.
When I retired, I announced it the week after we won the tournament. I'd made the decision months earlier and told just a few people.
Tracey's decision to make it public beforehand is good in that it allows for a smooth succession plan. But, to me, World Cups are so hard to win, you just can't afford to take risks with any sort of distraction.
It remains to be seen how that plays out, but if England can put that aside, they'll be among the frontrunners.
Ability to build a team
I'm very interested to see how Noeline Taurua goes with the Silver Ferns. The team is ranked fourth, which might suit them, as they continue a big rebuild. 
Noeline is a super coach and I loved her selection strategy. She came out very early in the piece and said, 'If you're not up to scratch with your fitness, you won't be selected'.
As a result, there are a couple of players sitting on their butts in New Zealand, who played really well in their ANZ Championship, but didn't get selected. When you set those really strong accountabilities, it tends to work out well for you.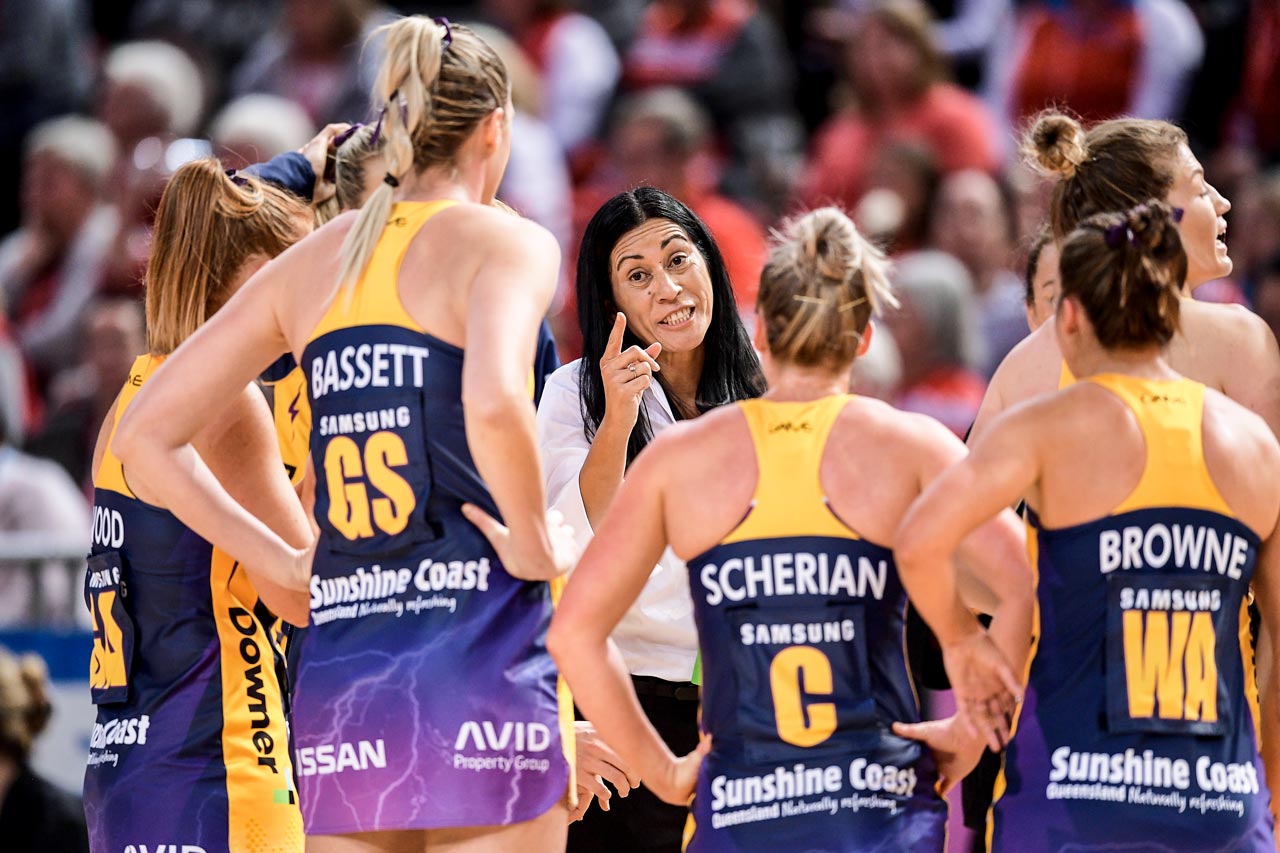 Noeline only recently took over as Silver Ferns coach. It probably should have happened a couple of appointments ago. But, when she missed out on the job last time they advertised it, she came to Australia and coached Sunshine Coast Lightning to unbelievable success. 
The strength of her coaching is even more evident this year, I think. She lost Geva Mentor and Caitlin Bassett from her team – two bookends, two absolute superstars – yet the Lightning is sitting in second place and looking good.
Noeline has an eye for talent and a great ability to build a team. I think we'll see the outcome of that with this Silver Ferns side. She's also really canny and coaches for the players.
When you talk to her about coaching, you can tell she really loves the players and wants to bring out the best in them. 
I think, for all these reasons, New Zealand are a real danger in this World Cup. I like the way they've backed themselves. 

Marvette Anderson was only appointed as head coach of Jamaica last year after the resignation of Sasher-Gaye Henry, but she is a career coach about to have her first run at a major tournament.
I like what she's been saying. She's been talking about the fitness of the players and been very tough on the fact that, just because some of the Jamaica's top players have been playing overseas, it doesn't guarantee them a spot.
But the best thing about Marvette's public statements is that she says her side is at the World Cup to win the gold medal. It's great to hear a coach who's willing to stand up and say that and challenge her players.
Marvette has a very experienced assistant coach in Winston Nevers and nothing much will faze them. Jamaica is a team definitely capable of getting big results. At either end of the court, they're unbelievable.
Australia's coach, Lisa Alexander, who's been in charge since 2011, was stung by last year's defeat to England at the Commonwealth Games and I think it's driven her to become an even better coach.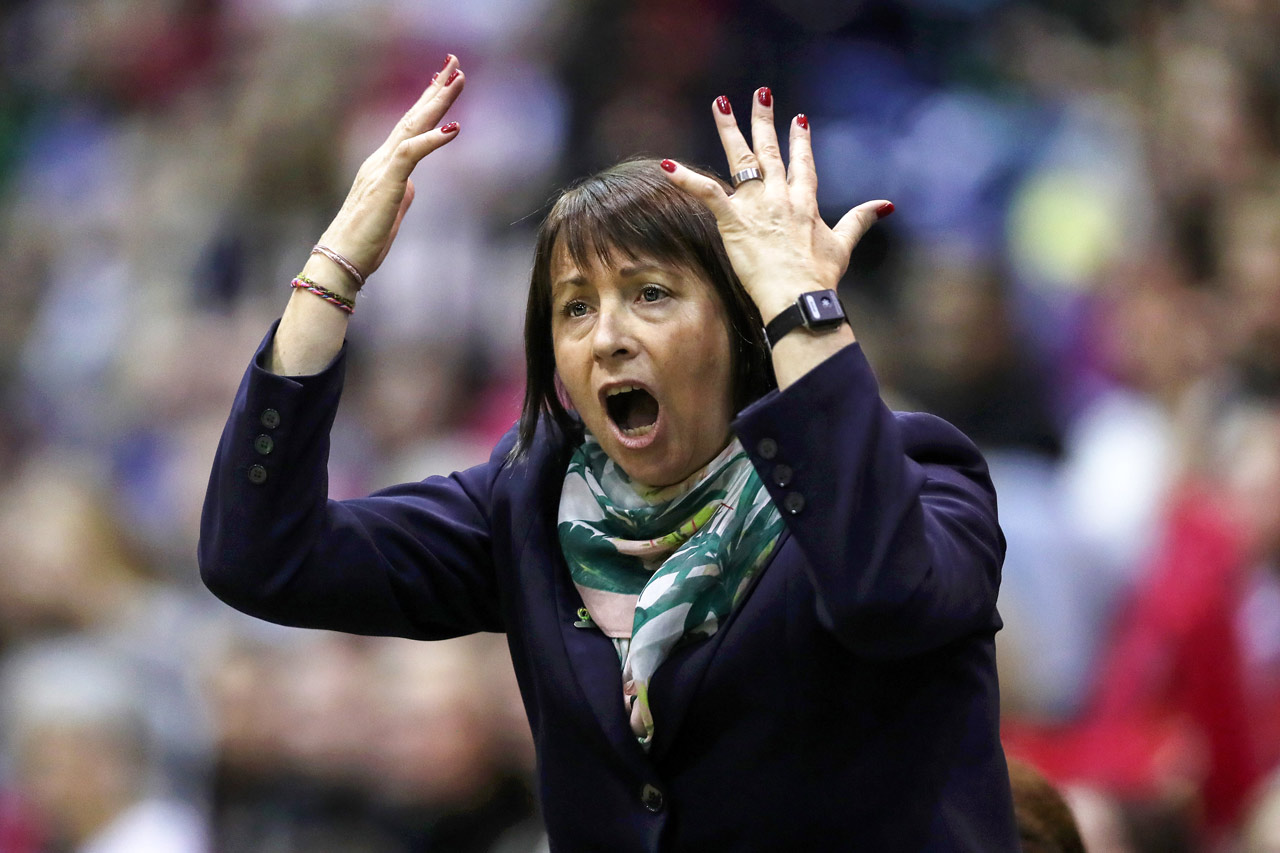 In contrast to England, Lisa had the best team in the lead-up to the tournament but they didn't play their best in the final. 
As a coach, you need to sit back and go, 'Why did that happen?' Lisa copped some criticism about rotating players through, which means you're not giving your best seven players time to run out games together.
One thing you can be sure of is that she analysed that result back to front. Lisa is very scientific in the way she goes about leading her team.
She's very methodical and leaves nothing to chance. She has all the expectation on her shoulders, but she's used to it, as are the Diamonds players.
More about: Coaching | Diamonds | England Roses | Lisa Alexander | Liz Ellis | Netball World Cup | Norma Plummer | Silver Ferns | South Africa | Sunshine Coast Lightning | Super Netball