AthletesVoice Contributors
The lessons of a fruit picker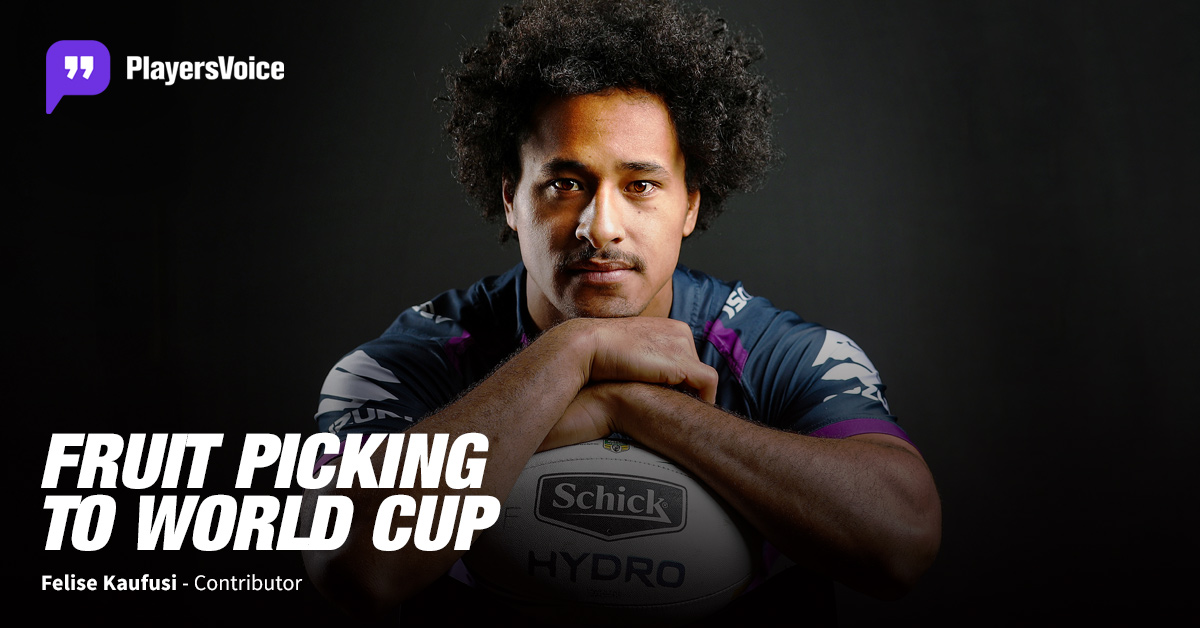 Mum and Dad were fruit pickers. They would pick whatever was in season, always for long hours and sometimes for seven days a week. They'd go from mangoes to tomatoes to watermelons to lychees. Everything.
On the weekends, or when we weren't in school, all the kids would go out and help Mum and Dad in the orchards or the fields. When I was little, I would sleep in the car while they were out there picking and bring them out water.
When I was older, Dad would drag me out of bed to help out with the picking. It wasn't much fun. Fruit picking is bloody hard work. By the end of the day your lower back is blown out. It's hour after hour after hour of bending and lifting. I look back now and think, 'Far out, how did we ever do that?' At the same time, I reckon it made me.
It taught me that life ain't easy. It taught me the values of hard work and helping others rather than just thinking about yourself.
Every little bit counted back then. We'd do whatever we could to earn a few extra dollars to help the family out. It didn't matter if it was school holidays or weekends. We were all out there working for each other.
---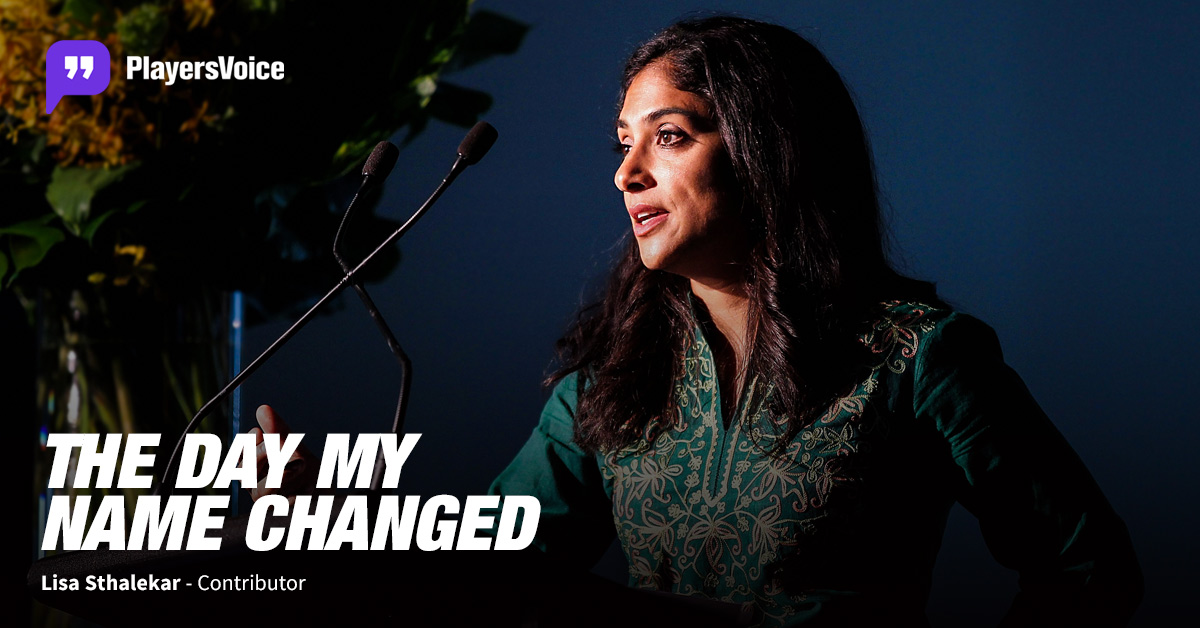 My biological parents or the hospital named me Laila. They checked in under a false name at the orphanage. They left. That's all I know of them.
I was at the orphanage for three weeks when my Dad, Haren, and my Mum, Sue, arrived. They had adopted a girl, Caprini, in Bangalore six years earlier and now they were looking for a boy. But they had visited quite a few orphanages in Bombay and didn't feel they had made a connection with any of the babies they saw.
Then one of their friends said, 'Why don't you try Pune? There are a few more orphanages there.' It was the last few days before they were about to get on a plane and go back to America (they were living in Michigan at the time). So they went to the orphanage in Pune and were told, 'There's this little girl who is out on loan.'
It seemed that my Father, my Mother and Sister felt an instant connection with me, something that is hard for anyone of them to explain. They just knew. My Father looked at my Mum and Caprini and they decided to take me home.
They felt like there was a guiding hand behind it all, something that led them to me.
---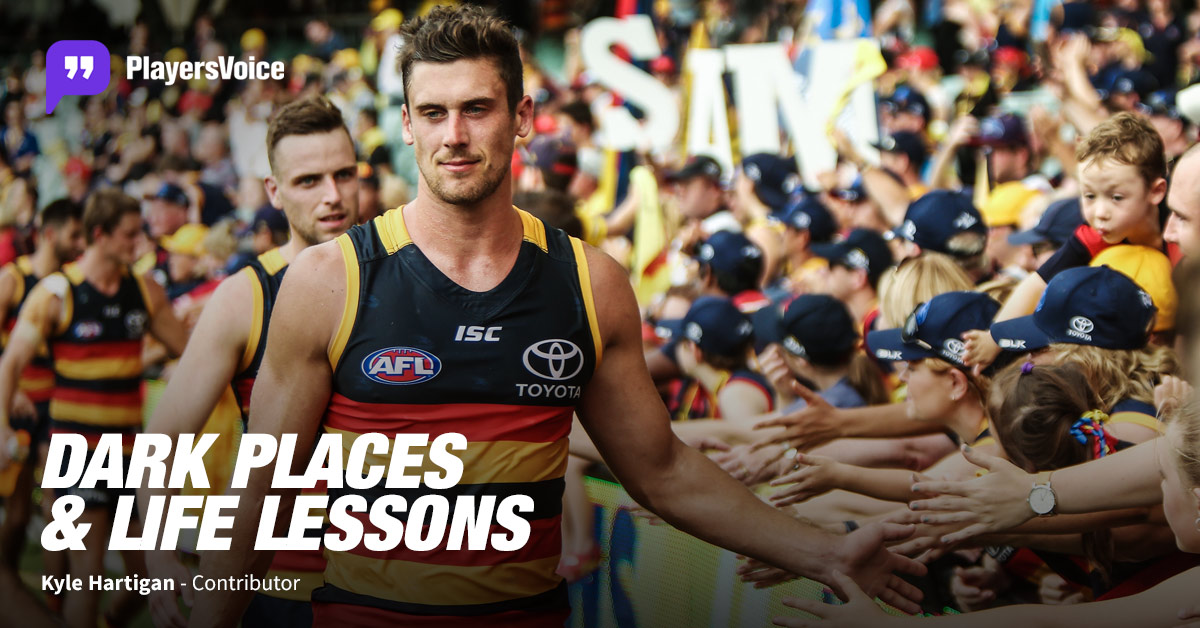 Losing this year's Grand Final will burn in me until the day I win one. But, if AFL has taught me anything, it's that there are more important things in life than football.
Phil Walsh was a great teacher and mentor. He was ruthless yet caring. It's funny how those two go together, but that was Walshy. He'd tell you how it was, and I really enjoyed knowing where I stood with him.
I'd had a lot of coaches who didn't believe in me, but he saw something in me and really believed he would bring out the best in me. He told me that often.
When he dropped me back to the SANFL he'd make sure we caught up for a coffee, give me all the reasons why, tell me what he wanted to see from me that would get me back in the team.
He was such an important person for me.
We only had a short time with him, but he had a massive impact. He was a special person.
I was shattered when he was killed in 2015. It made me realise how short life really is.
---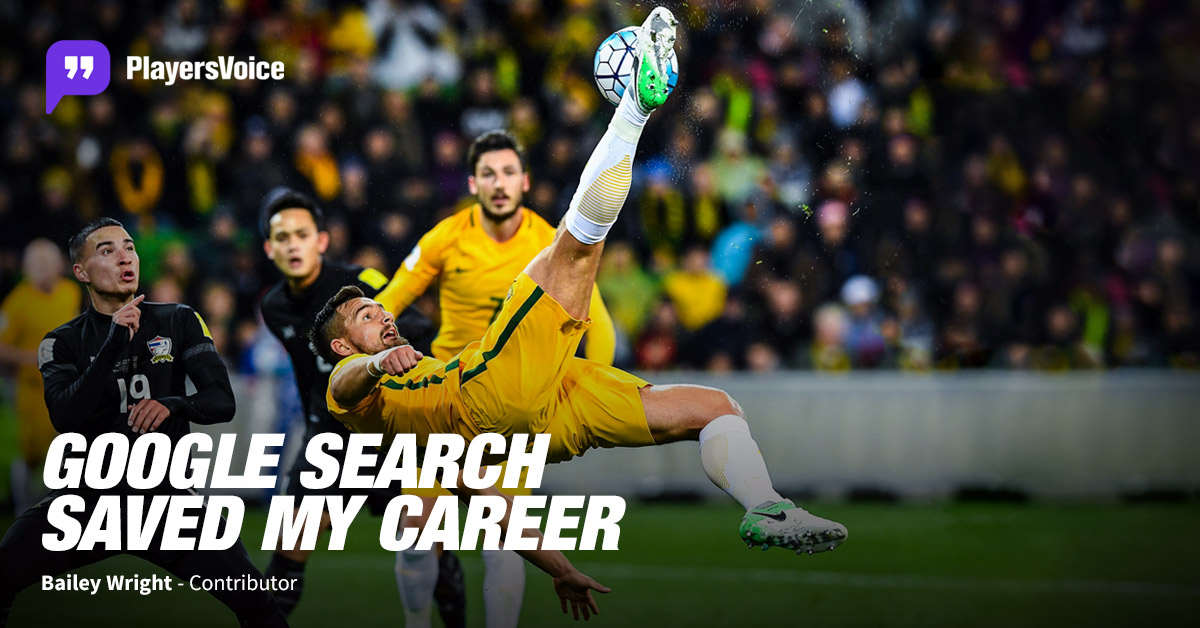 I used to work with my old man while I was trying to carve out a football career. Being a pit builder means you're doing a lot of concreting. When I started, he was always had me making sand bags and carrying them up and down holes. That was one of my most hated jobs, but I look at back at it now and realise that it kept me strong and grounded.
Dad has always worked hard and I never got any special treatment at AC Wright Pit Building. He worked me hard. That attitude of, 'Get it done,' is something I've always had with me in my life.
I'd always worked with Dad on weekends to earn a bit of pocket money, and whenever I had days off school, I'd go help him out.
I left my school Elizabeth Murdoch College – which sounds posh, but isn't! – and started working fulltime with him at 15, 16.
… I felt like my football options were running out and I was starting to think seriously about giving up on a career in football and focussing on the business with Dad. It wasn't that I had fallen out of love with football. I just thought I needed to make an income to live off.
---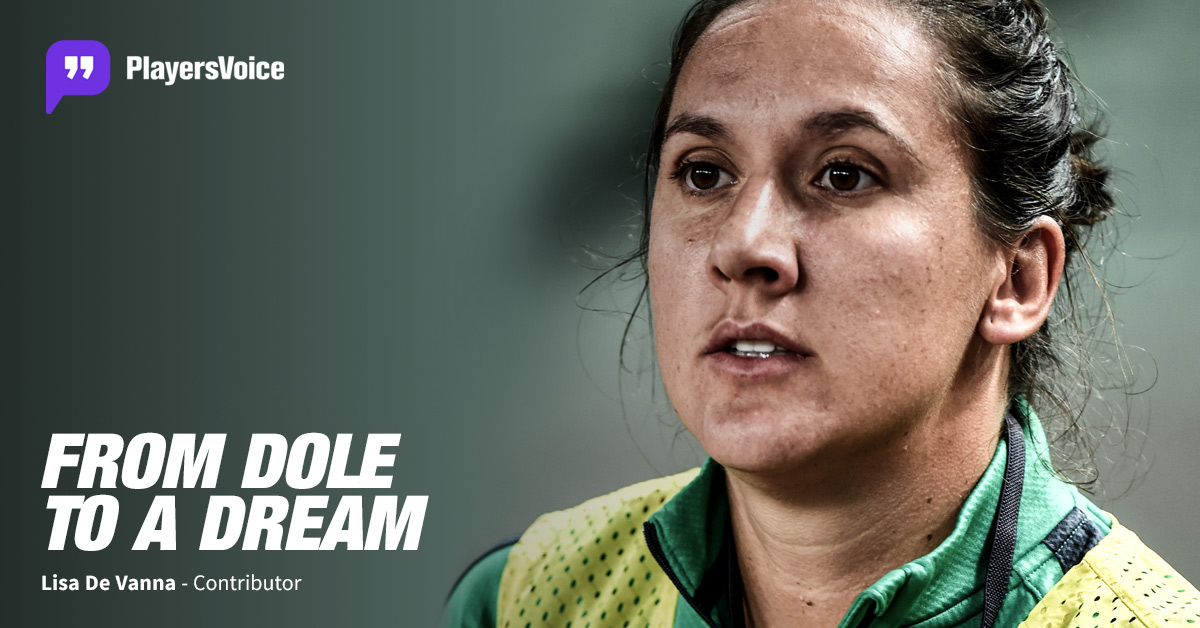 I remember being 15, 16 years old, living away from home and with nothing in my bank account.
This was before mobile phones and back then I had to use a pay-phone and scrape together 50 cents here and there to call Mum back home to let her know I was still alive. I went on the dole to get some money.
I stayed with the coach or the manager, which was fine. Then I stayed with a player and she was quite wild. It wasn't like I was constantly in an environment where I was properly looked after, but it helped me grow up fast.
I was a baby, really, but I was thinking like a 21-year-old. I had to have the mentality of a young adult.
It's tough when you're out of school and you've got no friends or family around you, but I was chasing my dream. If I thought, 'Why am I doing this?', the answer was, 'I want to be a Matilda'.
More about: Felise Kaufusi | Kyle Hartigan | Lisa De Vanna | Lisa Sthalekar | Year In Review