Ride her like I stole her
I'm going to ride She Will Reign like I've stolen her.
It's like she's mine now, I've taken her, and I'm not going to give her back. I plan to hit the front at the perfect time in the straight and not let them catch me at the end.
That's my mentality going into the richest race on turf in the world.
This is massive. The Everest is worth $10 million in prizemoney. Almost $6 million for first place. Nearly $300,000 to the winning jockey.
I want that to be me.
I'll be at my aggressive best at Randwick on Saturday. I'll be laidback when I first go up to the horse and that will send off a good vibe to her before I climb in the saddle.
But once the gates crash open I'll be wearing the boxing gloves.
The game face will be on. I'll be super competitive.
I'll be pushing and shoving things out of the road. Nothing stupid, just fighting for position and to get a run like every other jockey will be. I'll give her the best ride possible. I've got to have her well placed and in the clear to hit top gear when it matters.
I won't be nervous. There's no place for nerves on a racecourse, not when you're riding a half-tonne animal and you've got to make split-second decisions.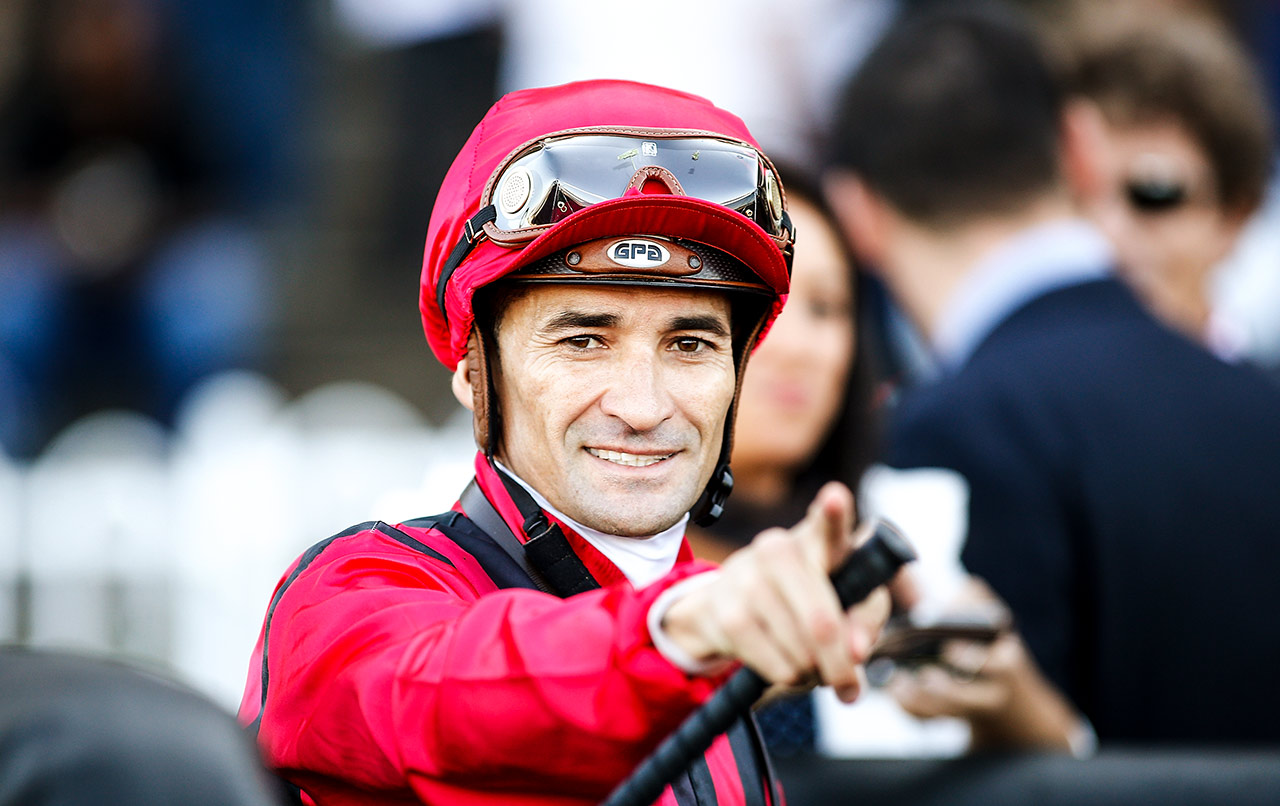 THE big break
I've been back riding in Australia for nine months after a few years riding in Singapore and it's hard to force your way back into the top echelon of jockeys here after you've been off the radar for so long.
It's a ruthless business. I've done pretty well since I've been back, ridden four Group One winners, but I need an edge to go that extra step. Winning The Everest would give me that.
The race has had enormous publicity. The first winner is going to go down in history and I reckon it would open up a lot of doors for me in terms of recognition from owners and trainers. Not just here, but overseas as well.
There are a lot of international horses coming out here for the big Spring Carnival races in Melbourne and their connections are going to be watching this race.
If my name is up in lights for winning the Everest, not only am I going to get a healthy pay packet, I can parlay it into something else.
You need that. It's much easier ringing trainers and owners to chase big rides if you've had a recent stand-out win. Then they could see I've won an Everest, like I won a Melbourne Cup on Shocking in 2009 and other big races. They'll be more inclined to put you on than they will the next jockey.
This could set me up for the next decade if I play my cards right. I'm 41 and I've got no plans to give riding away. It means too much to me.
RIDE horses or change tyres
I grew up at Wingham, near Taree. Dad was a jockey. He managed a tyre service during the week and rode on weekends and I was always at the races as a kid. I'd tell the tracks apart by their food: Port Macquarie had great fish and chips, Wauchope had great steak sandwiches . . .
I was dyslexic and didn't really want to be at school and my Dad gave me a choice: 'You can ride horses or change tyres.'
I didn't fancy changing tyres. I liked the idea of being a jockey. So I started an apprenticeship.
I had my first ride at Kempsey when I was 15 and my horse fell. It dented my pride, but I wasn't hurt. It wasn't long before I was in Sydney and I just kept going from there.
There's no place for nerves on a racecourse, not when you're riding a half-tonne animal and you've got to make split-second decisions.
I've had some huge days in racing. Some huge weeks. When I rode Shocking to win the Cup it was the middle one of three majors I picked up at Flemington that week. I rode the winners of the Derby and the Emirates as well. I've ridden almost 50 Group One winners.
I love riding. I didn't appreciate it as much when I was a young jockey, but the older I got the more passionate I became about it.
I love the competition. I love the animal. Sometimes it's a bit taxing on the body, losing weight and stuff, but I love riding races.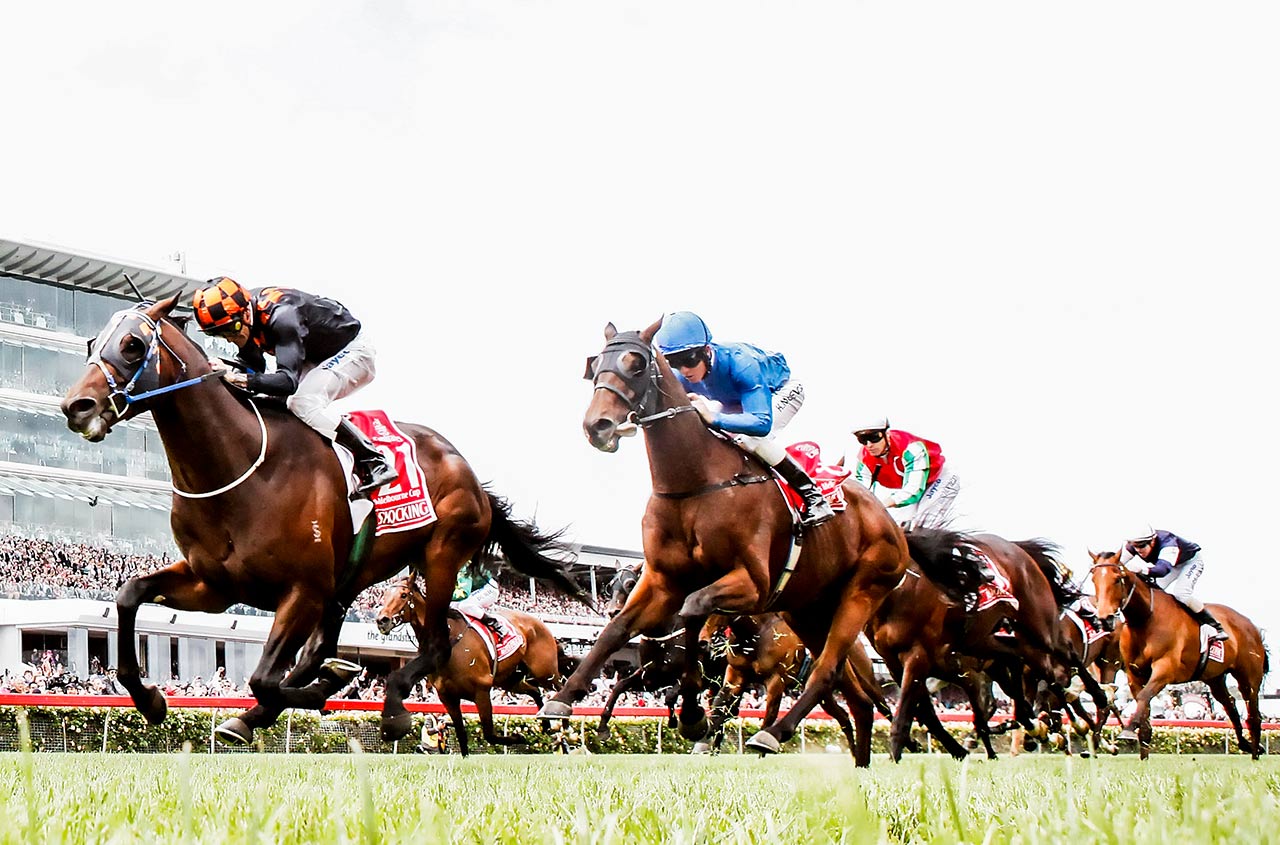 GEtting the weight down
I've never ridden She Will Reign in a race. It's the sliding doors of racing that has me getting on-board now.
Ben Melham rode her as a two-year-old and won the Golden Slipper on her, but he was always going to struggle to get down to 51kg for The Everest. Kerrin McEvoy rode her to win the Moir Stakes at Moonee Valley at her last start, but he'd already taken another ride in this race.
I'm a lightweight rider. I knew they were setting She Will Reign for The Everest and that as a three-year-old filly she'd have a light weight. So three months ago I rang Scott Darby, who runs the syndicate that owns her.
I told him I was available and that I'd love the chance to ride her if it came up. He and the horse's trainer, Gary Portelli, kept me in mind from there … and what do you know? Nine months back riding in Australia and I'm on the favourite in a $10 million race.
This could set me up for the next decade if I play my cards right. I'm 41 and I've got no plans to give riding away. It means too much to me.
I ride comfortably at 53kg. I don't have to starve myself to do that. I've got to be disciplined, but I can still eat a steak and drink a cappuccino. This week I've had to put the brakes on more, but nothing too outrageous. I'm still eating three times a day.
I've been having a boiled egg or two for breakfast, with a coffee. Lunch, a bit of a sang choy bow-type creation – lettuce leaves with chopped up turkey breast. And for dinner my wife Kylie will cook me steamed fish and vegetables, something like that.
I'll drink a bit of soda water and cranberry juice during the day, but I cut down a lot on the fluid intake in a week like this.
I've been for several runs, six or seven kilometres at a time. I find a run strips about three-quarters of a kilo off. And I've had a couple of sessions at the gym with a personal trainer. After we do the bike, the rowing machine and the cross-trainer he gets me to try some juggling, for hand-eye co-ordination.
We always do it when I'm fatigued and I find it helps my concentration.
We work on breathing as well. Mid-race a jockey's breathing is normal, but under pressure you tend to hold your breath. If you can learn to keep breathing – not long, deep breaths obviously, but still short, sharp breaths – it keeps the oxygen in your blood and you're a lot stronger going to the line.
I'll probably miss dinner on Friday night and I won't eat on race day, but you get used to doing that when you have to. It's just discipline that you learn. This is a big occasion. There's a lot riding on it.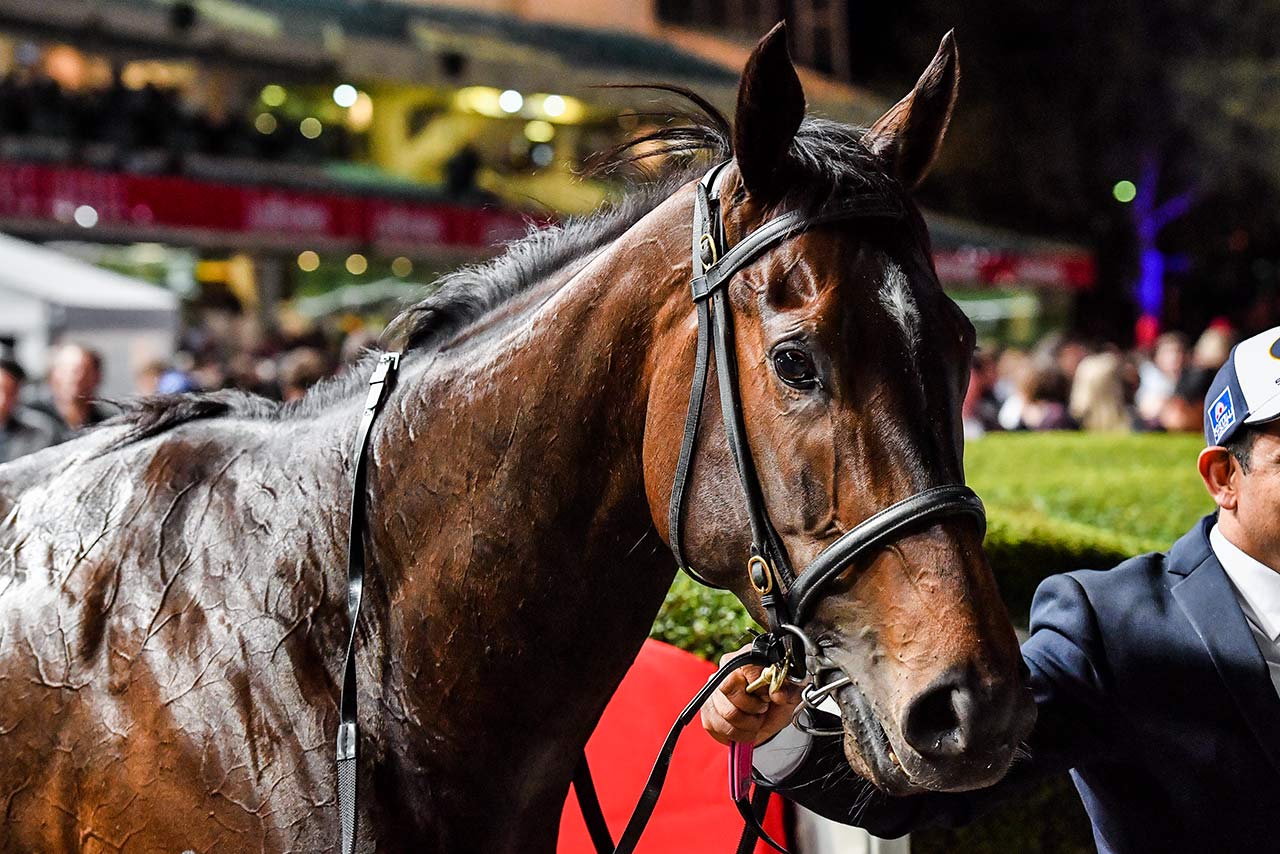 THE challenger
I watched She Will Reign go past me when I rode Terravista in the Moir. All the winners were on the speed and hard against the fence at the Valley that night, but she came from well back and five or six deep. She had no weight on her back, but it was still a sensational win.
I've watched all of her races and barrier trials on video and I can't believe her speed and how long she can hold it for. I've had a couple of weeks of riding her in trackwork now and it's been a good bonding session.
When I galloped her on Tuesday we scooted home the last 200 metres but she still had plenty in reserve. I turned her around to walk back to the centre of the track and within 30 seconds her breathing was back to normal. One deep breath and a bit of a sigh, done.
We're drawn in barrier two over the 1200 metres and I'm comfortable with that. I said I wanted to draw somewhere from two to six. I can place her from there – ideally just ahead of midfield.
I've got a lot of respect for Chautauqua in this race. The old fella was top of the list three weeks ago and seems to have become a bit of a forgotten horse for some, but he's a champion and he's going to have the race run to suit, with plenty of speed. He'll hit the line very hard.
If I get into a winning position I'll be holding up for as long as I can before I let She Will Reign loose. She's got a great turn of foot and if I can release her with about 150, 200 to go I believe she'll be able to put enough space between herself and Chautauqua to go on and win. But he'll be stalking her.
This is what we call a Grand Final. We've got the Melbourne Cup, Cox Plate, Golden Slipper and Caulfield Cup and now The Everest. I plan to peak on this day. I'm looking to win and then keep the ride on She Will Reign beyond that. As far as I'm concerned, the long-term ride on her is open.
Have a plan, ride the horse, ride the race, forget about the pot of gold at the end of the rainbow, be ready for anything. This is Corey Brown's chance to propel himself into the future. You don't waste an opportunity like that.
More about: Jockeys | Melbourne Cup