James McDonald - Contributor
The man who stares at Winx's rump
I could say that having seen Winx's rump disappearing into the distance in the home straight so many times, I'll be glad to see the end of her!
As a competitor, she's been, shall we say, something of a nuisance these past four years; you can get pretty sick of running second to her – that feeling where you know that although you're on a top-quality performer doing its best, there's no way you're going to beat that mare. It's happened to me five times, as well as two thirds. Three of those seconds have come at the top level, in Group 1 races.
But more seriously, Saturday is going to be a sad day when we say farewell to Winx after the Queen Elizabeth Stakes. She's been simply amazing, and, as will be shown by the massive crowd that packs Randwick to see her off, she's done so much for racing in her phenomenal 32-race winning streak.
She's the best horse in the world, the best I've seen, and, I would say, the best horse Australia has ever produced. And of course all of that makes her easily the best horse I've ridden.
Some might have forgotten that bit, given the famous partnership she's formed with Hughie Bowman. But I was lucky enough to have ridden Winx, way back in win number three of the streak – the Group 2 Theo Marks Stakes at Rosehill, in September, 2015 – when Hughie was briefly suspended. Three years and many wins later, their partnership was important enough for trainer Chris Waller to not start Winx in a race when Hughie was again outed. But in 2015, thankfully they were happy to call on me.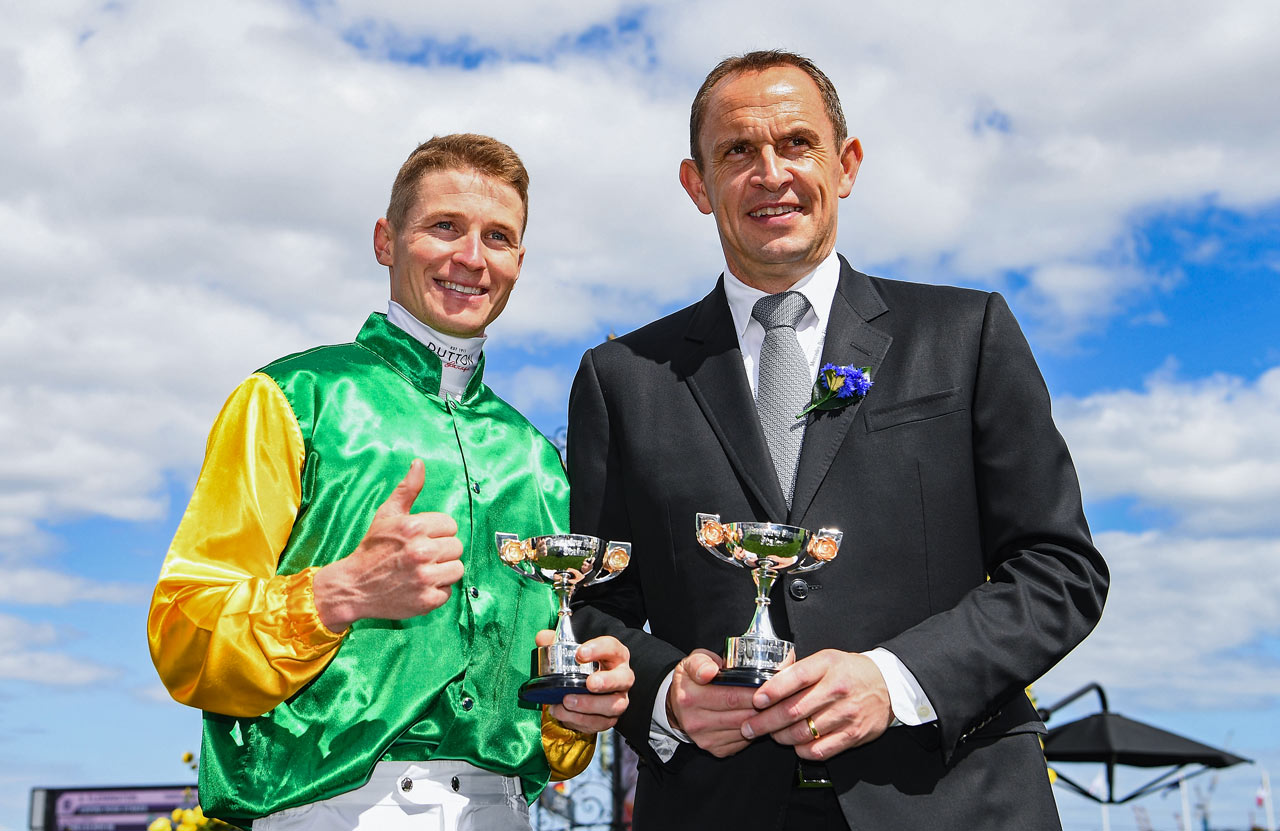 Of course Winx wasn't Winx then. And although her win felt pretty special to me, there was no way anyone could have predicted the way she'd follow up that winning hat-trick. But she sure gave me a thrill and it'll be a memory I'll treasure forever.
What turned her from "promising" to superstar? The confidence that comes from winning might have played a part, but mostly I think it was just simple maturity and development – a bit of filling out; more muscle on the bone. Early doors, she had potential, but she was a very light, spindly thing, a very lean kind of machine. She was known to enjoy wet tracks, and probably that's what most people thought of her – they painted her as a wet-tracker. But to me, you could see she always at least tried really hard.
She'd pin the ears back and push to the line, and you could see she had a strong will to win.
When I rode her in the Theo Marks, yes, she gave me a good feeling as we went to the barriers. Jockeys can tell a good mover underneath them, like a racecar driver in a Formula One machine. It's not like I was saying "wow" or anything on the way to the gates. But I certainly said it after the race.
As became her trademark, we settled near the back in that 12-horse field. That wouldn't be such a problem, but we struck interference coming to the home corner that stopped our momentum and gave the leaders a big headstart. Halfway down the straight, we had to make up about six lengths in only 200 metres to get the chocolates. If it wasn't Winx, there'd have been no way, but she powered to the line and got there in the last couple of strides.
I also own the dubious title of being in charge for the equal-smallest margin of her streak – at 0.2 lengths, or a half-head – but it was just an incredible performance. I'll always look back on it, shake my head and say, 'How the hell did she do that?'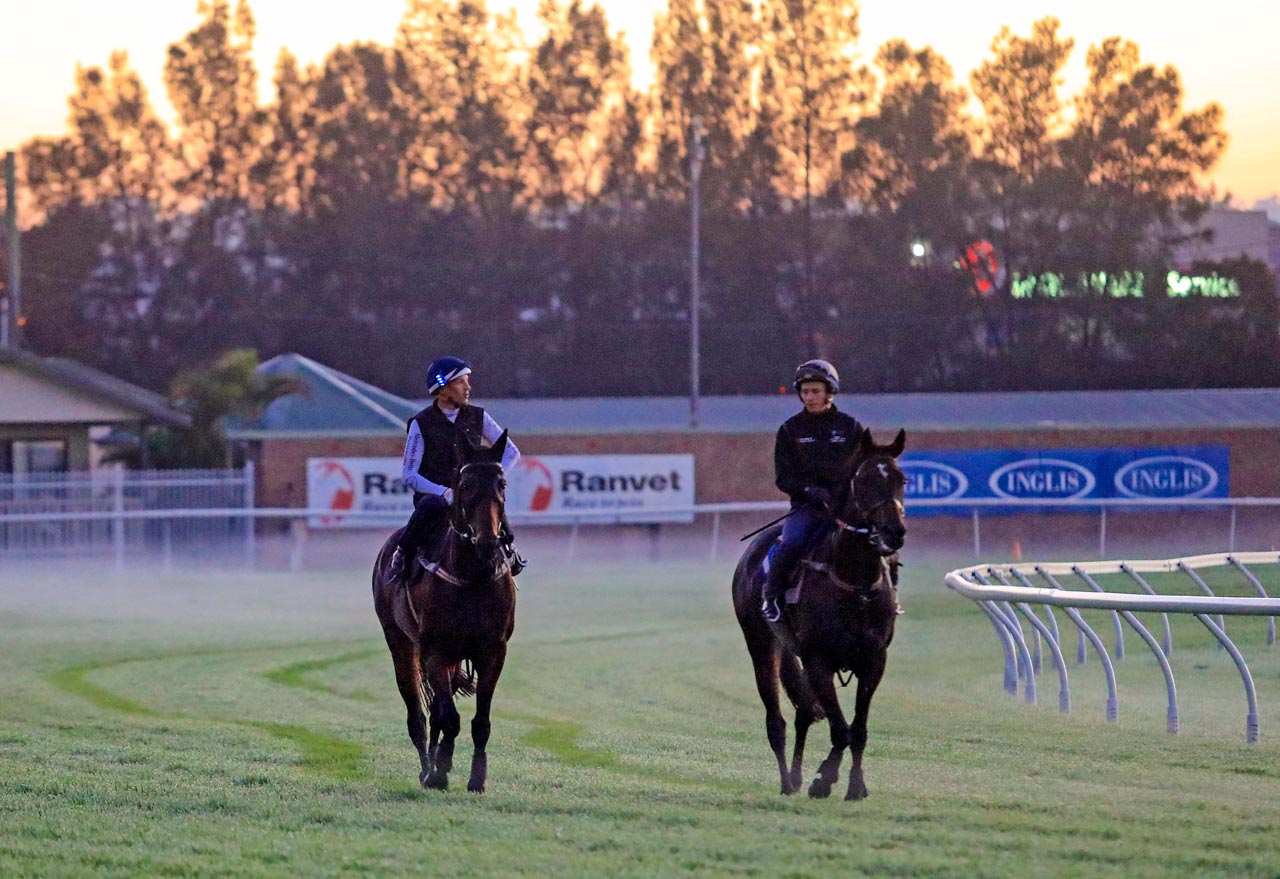 Nothing special to look at
There's been a lot of investigation into how she does do it. Famously, she's nothing special to look at. She's no Black Caviar, who was this big, beautiful mare, built like a brick shithouse, and with a great big stride. Winx is different in that while she doesn't have an exceptionally long stride, she's just so economical in the way she moves. She can increase her stride rate when she wants, and just skims across the turf. She just gets faster, and faster, and faster, and all with this wonderful, smooth, economical action.
Riding against her, getting beaten by her, is different to any other horse. Most horses take a hundred metres to get past you. Winx does it in a couple of strides. One second she's there beside you, the next second she's gone.
No one likes getting beaten, but it's awesome to behold, especially when you think your horse is travelling really well!
A year after I'd ridden Winx, I was the bloke staring at her backside in second place in three of her four starts in her spring 2016 campaign: on Hartnell in the Warwick Stakes at Randwick; on Hauraki again in the G1 George Main, and then in the big one, when Hartnell took her on again as she attempted a second Cox Plate, at Moonee Valley.
More about: Chris Waller | Cox Plate | Hugh Bowman | Melbourne Cup | Retirement | Winx