HOW I FOUND MY WAY BACK
It was only after I started seeing a psychologist that I realised how deep a hole I was in. But slowly, things stabilised.
I learnt how to cope with my family's situation and the pressure of my job but for years, I wasn't able to improve beyond that.
The anxiety and depression were still crippling. I struggled with simple tasks, like getting out of the car at the petrol station or going grocery shopping. Going to social events with even really good friends and meeting new people were other things I just couldn't handle.
That was me just 12 months ago.
Then I got an email at work for a program called The Road Home, which had been set up to help veterans recover from injuries and illness. They had a pathway for the Invictus Games, which got me interested.
All I'd known about Invictus before that, was how Prince Harry had started the games for wounded veterans. What I didn't know, is that it's not just for soldiers who have been injured in combat or who are dealing with PTSD. All military personnel could apply.
I was deep into my recovery at this point and thought it would be a great way to continue my healing, so I made a joke about signing up to my mate at the next desk.
And to my surprise, he was on board. He said we should do it together.
That sort of threw me, because I was at a point with my mental health where I was more than happy to say, 'Let's do it'. Following up on an idea was a totally different story.
I didn't think much more about the conversation until my friend hit me up a couple of days later, saying he'd submitted his application. That shamed me into action!
Every competitor has their own personal reason for being a part of this wonderful event, but the thing that binds us all together is the emotional journey we are on with our mental health.
I nominated athletics and swimming as my sports of choice and turned up for the trials and interview process. I'd thought they would select us based on how we performed, but I couldn't have been further from the truth.
The selectors marked us on a totally different set of criteria.
It was more about attitude, how you'd dealt with adversity and how much you would benefit from the experience. Athletic ability was probably last on the list.
To my complete surprise, I ended up being selected in eight different events. Discus, shot put, long jump and the 100m sprint with the athletics team. The four-minute and one-minute rows with the rowing team. As well as the 50 and 100m freestyle with the swimming team.
A jack of all trades, master of none! I was over the moon.
Obviously, we all want to perform really well but that's not what it's about. Our athletics coach said it best I think.
'The hard part has been done. You've made the team. Now it's about the journey'.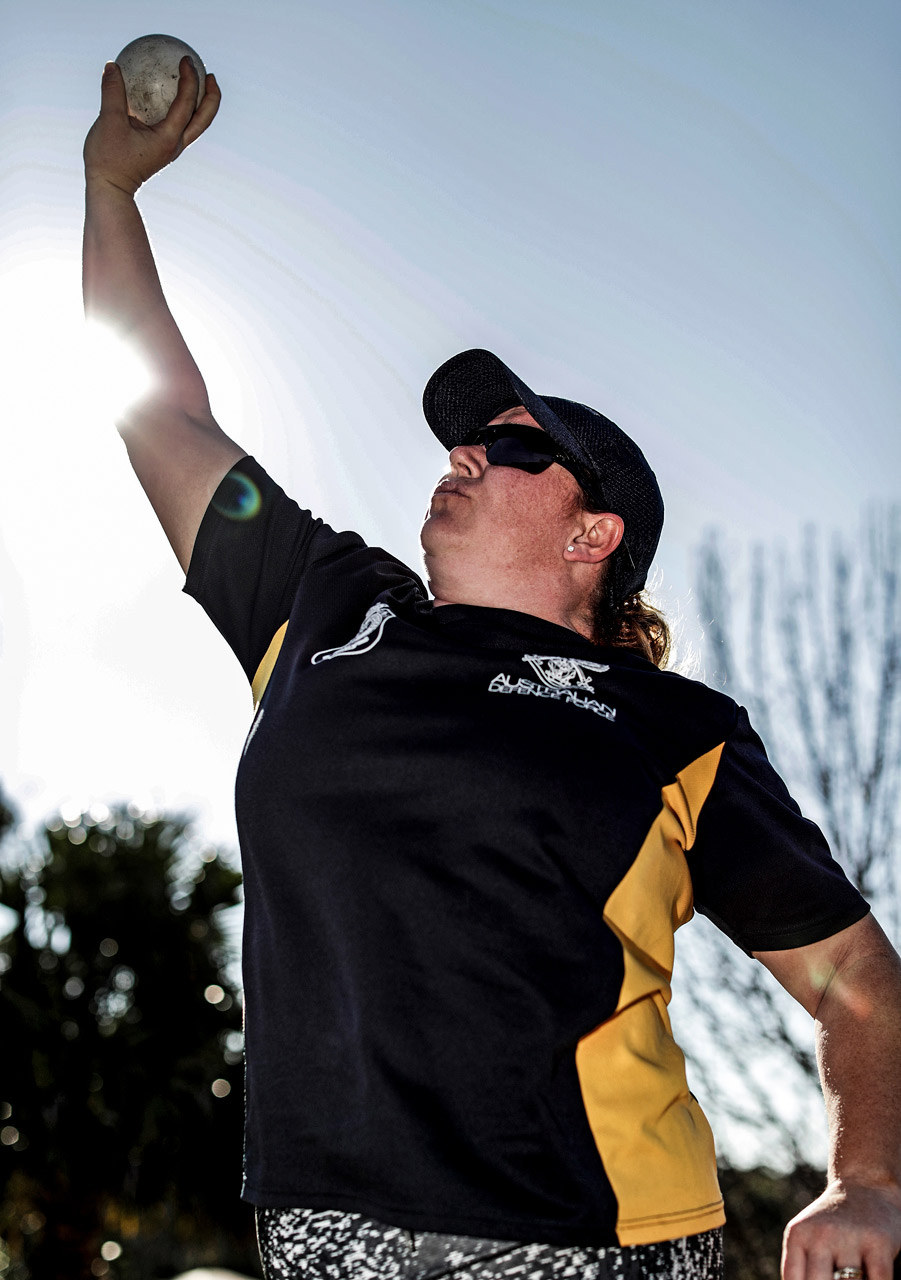 MY BREAKTHROUGH MOMENT
Sometimes you've got to go backwards to realise how far you've come. That's what I learnt at the Warrior Games in June.
It's an event put on by the US Department of Defense in Colorado Springs, and I was sent over to represent Australia as part of my training for Invictus. We thought it would be a great test run in front of a big crowd.
I did well in the athletics, winning two golds and a bronze, before the swimming events got underway. I was entered in all four races: the 100 and 50m freestyle, the 50m breaststroke and 50m backstroke.
I didn't realise how anxious I was until it was almost time to jump in the pool for my first race. I went into a complete meltdown in the marshalling area and ended up in the bathroom, completely panicked, crying and struggling to get a breath in.
I felt like I was going to vomit.
But what I'm most proud of, is that instead of staying in that cubicle, I went and asked for help. For people suffering with mental illness, asking for help can be the hardest part but I went and found the team doctor, who calmed me down and got me to the starting blocks.
I got through that first race, despite all my self-doubt and anxiety.
Afterwards, I went to the cool-down pool to swim a couple of gentle laps and then I just sat in the water. That's when the tears came flowing out.
I had a little moment and then I dried my face. I thought to myself, 'You've done it once, you can get through a few more events.'
'This isn't so hard.'
Taking different medications and seeing mental health professionals simply allowed me to 'manage' my illness. Adding sport into the mix, with my training for Invictus, has given me my life back.
I got out of the pool and went to my teammates in the grandstand. They'd heard I'd had a bit of an episode and were really nice to me.
I asked them, "Why does this keep happening to me?"
And one of my friends gave me some really honest feedback. He told me to put myself in check. They didn't care if I won or came last in every race. They were just there to watch me do something I enjoy; something that was good for me and part of my recovery.
He told me to dance behind the blocks, get the crowd involved and have fun. It was the perfect advice.
I went back down there and focused on swimming my own race. They got easier each time, and by the time we got to the relay I couldn't wait to swim. I was pumped.
I actually enjoyed the rest of the week!
Sure, there were times where I needed my own space and retreated back into myself, but the great thing about a team environment is that you're all in it together. You don't all go through the down moments at the same time and there's always someone there to pick you back up.
Previously, there's no way I would have been able to survive having dinner with 16 other people every night. But over there, I proved I could. I proved so many things to myself.
I was able to recognise my anxiety for what it was and move on. Just six months before, I would have been such a panicked mess that I wouldn't have been able to compete at all.
Recognising that was really empowering.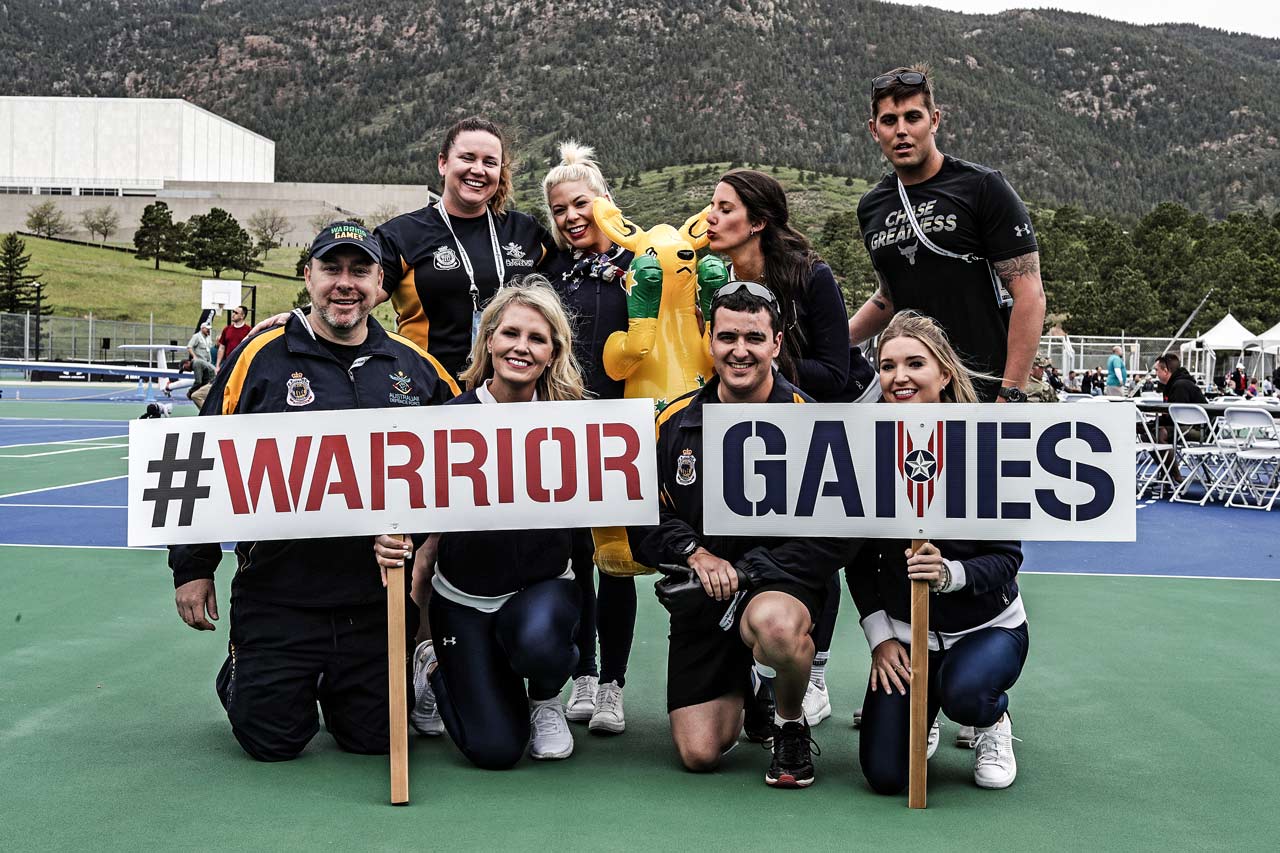 JUST THE BEGINNING
In the last few months, I've felt myself grow stronger and more confident every week. That's not to say that my anxiety is gone, it's just that I've learnt how to recognise my triggers and deal with them.
I'm a happier version of myself, which my husband and kids love.
I'm out and about with them on the weekends now, whereas before I either didn't want, or feel able, to leave the house.
I've left my feelings of inadequacy behind and I'm becoming the type of mother I always wanted to be. And my husband and I feel just as happy and secure in our relationship as when we got married.
This week, I'll be wearing the green and gold in front of the people I love, and regardless of whether I win or lose, I'll be proud of myself. You can't understand how much that means to me.
We're still foster parents to my niece, who just turned five and we love her so much.
She doesn't have as much contact with her mother as she probably should and there's a number of people in my family who think I should just let my sister take her back. Unfortunately, that's just not the best idea right now.
We've got to do what's right for that little girl, rather than what suits the adults who are involved. And if that decision means some members of my family don't like me, that's just how it is.
I can deal with that now.
The hard work has already been done and I've learnt so many good habits. I'm going to the gym almost every day, doing different workouts, playing different sports and meeting new people. I want to continue that.
Achieving my goal of participating at the Invictus Games isn't the end of my recovery. It's just given me a platform to build on.
More about: Disability | Mental health | Military | Resilience