THERE WERE PLENTY OF TEARS
The Olympic pressure cooker was far more stressful than starting a business.
In the lead-up to Rio 2016, the environment we were in was such that you could make an argument to put any of the top 18 guys into 13 places. It was so tight.
A lot of the people in the team were close friends, so there was tension between mates. Every game, every training session, every pass in training, every shot, every timed swim session, everything just felt like it could be a little notch for you or against you.
From late 2015, 12 months before the Olympics, is when you started to feel the tension. It's a team sport but it almost becomes individual in that you're trying to get selected and then once you're there you want do well. It's a strange environment.
In the year before Rio, we played in the World League and I played in that team 12 tournaments straight, but I still didn't feel I was safe. I felt like I was on the edge – but we had about eight guys of the 13 who would tell you that they were on the edge too.
One day I got a call with the bad news that they had decided to go with another team composition. I'd missed out. I had received the phone call that more than half the squad was fearing but only two actually endured.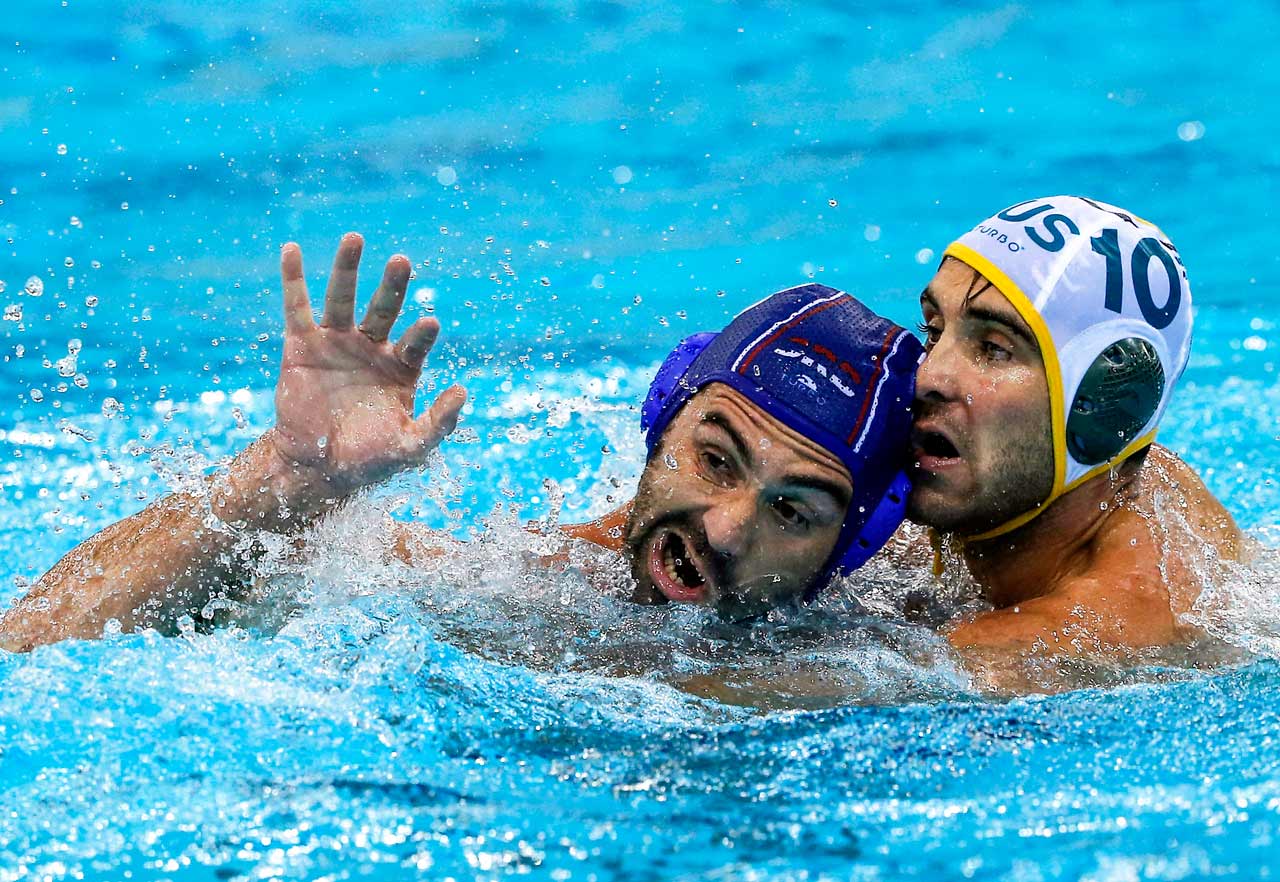 It happened about two months before the Games and the expectation was, keep training and keep playing and do the right thing for the team. When I spoke to the coach, it was a really hard and emotional conversation with plenty of tears. It was a pretty tough time.
We had a chat and I said, 'I can't tell you if I'm going to continue training with you guys, it's pretty hard seeing your best friends do something that you wanted to do for your whole entire life'. I told him I'd take a couple of days. He said he understood.
After speaking to a few people, I decided to stick with it. Finish my career on my terms, go overseas as a training reserve, keep training, try to do the right thing and finish with some sort of dignity, instead of throwing my toys out of the cot.
I met up with the team in Croatia, where we were based, and started training like nothing had changed. I felt I was playing well. It wasn't a relief to not make it, but the decision was made and I had nothing to lose. 
I had no fear of anything, of anyone getting angry at me for making the wrong decision in a game or anything like that.
I'd missed out. I had received the phone call that more than half the squad was fearing but only two actually endured.
We went to Budapest for a pre-Olympic tournament and everyone's telling me, 'Oh, you're so important, you're helping the team prepare'. I'm thinking, internally, 'This is bullshit'. I'm trying to be happy for everyone, but it felt wrong. I didn't want to be upset around people because they're excited and I wanted the team to do well.

When we came to back to Croatia and one of the guys in the team – who was a thoroughly deserving Olympian and great guy – had a fall and hurt himself, in the blink of an eye it was a case of, 'This guy is out, Tyler, you're in'.
All of a sudden I had to ring my family, get my act together, get my game face on and get ready – we're going to Rio.
It was a whirlwind. Even now, looking at photos and seeing two of my best friends – guys I'd played with since the age of 15 – being there with the rings in the background and us in our Australian uniform, it's pretty crazy.
My family ended up coming over. They got over last-minute, they kind of moved mountains to make that happen, which was really appreciated.
Having a business at the stage when all that conflict was going on around the Olympics helped give me perspective.
It also felt like I was operating in two different worlds or hemispheres. If the sport was stressful, I'd be like, 'OK, I'll knuckle down and get a bit of work done'. If the work was stressful, then I'd look forward to going to training and getting away from that, so it ended up providing some sort of equilibrium.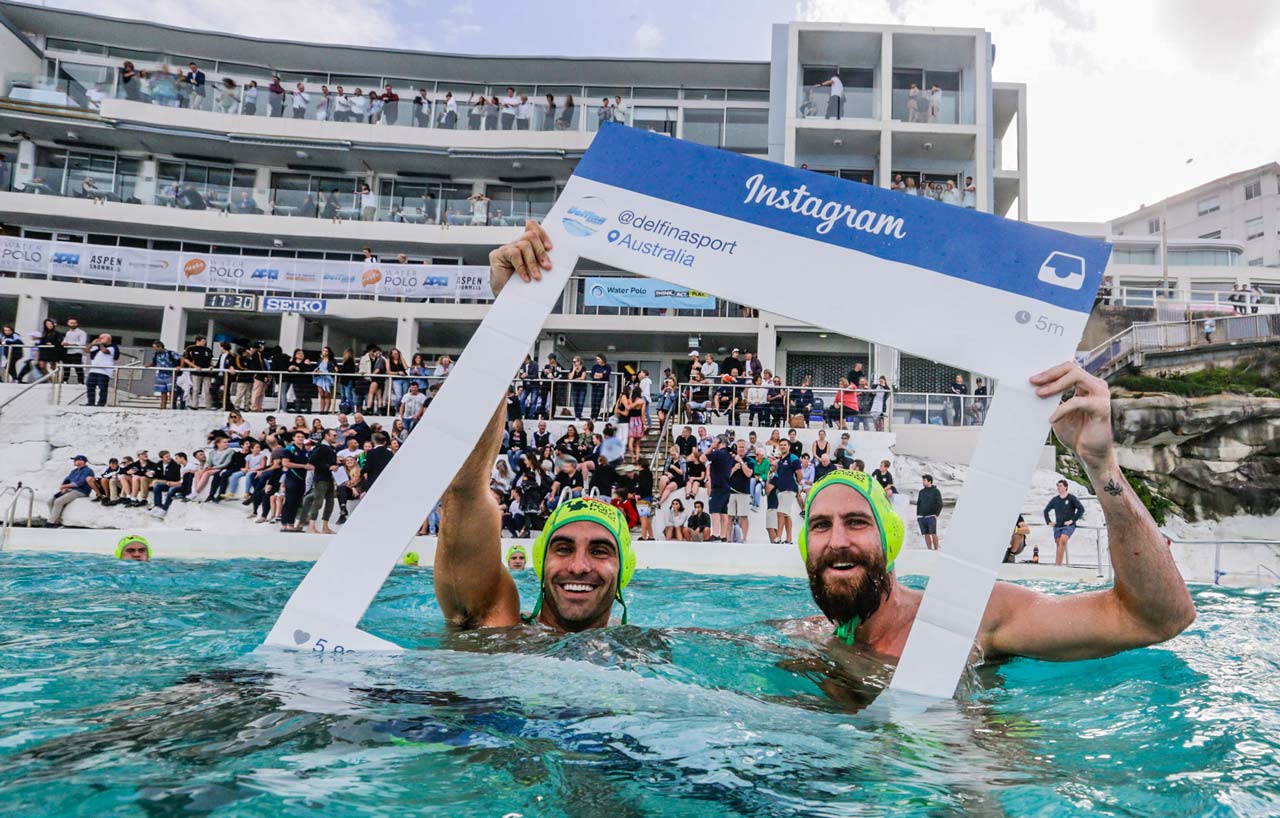 I STILL LOVE THE SPORT
After three seasons overseas and Rio, I felt like I didn't have much more to prove so I spoke to the coach and said, 'I don't want to put myself through what I went through the last four years'. He was good. He said, 'We'd love you to stay', but he understands it's not a professional sport here.
Water polo is no longer an AIS sport but we but we did use their facilities for extended periods and that was really important. It's a really professional environment, the best facilities in Australia – if not some of the best in world – a one-stop shop where you've got recovery, a gym, pools galore, good food – I think Australian Water Polo could do a lot more and a lot better if we can keep using that relationship and even expand on it.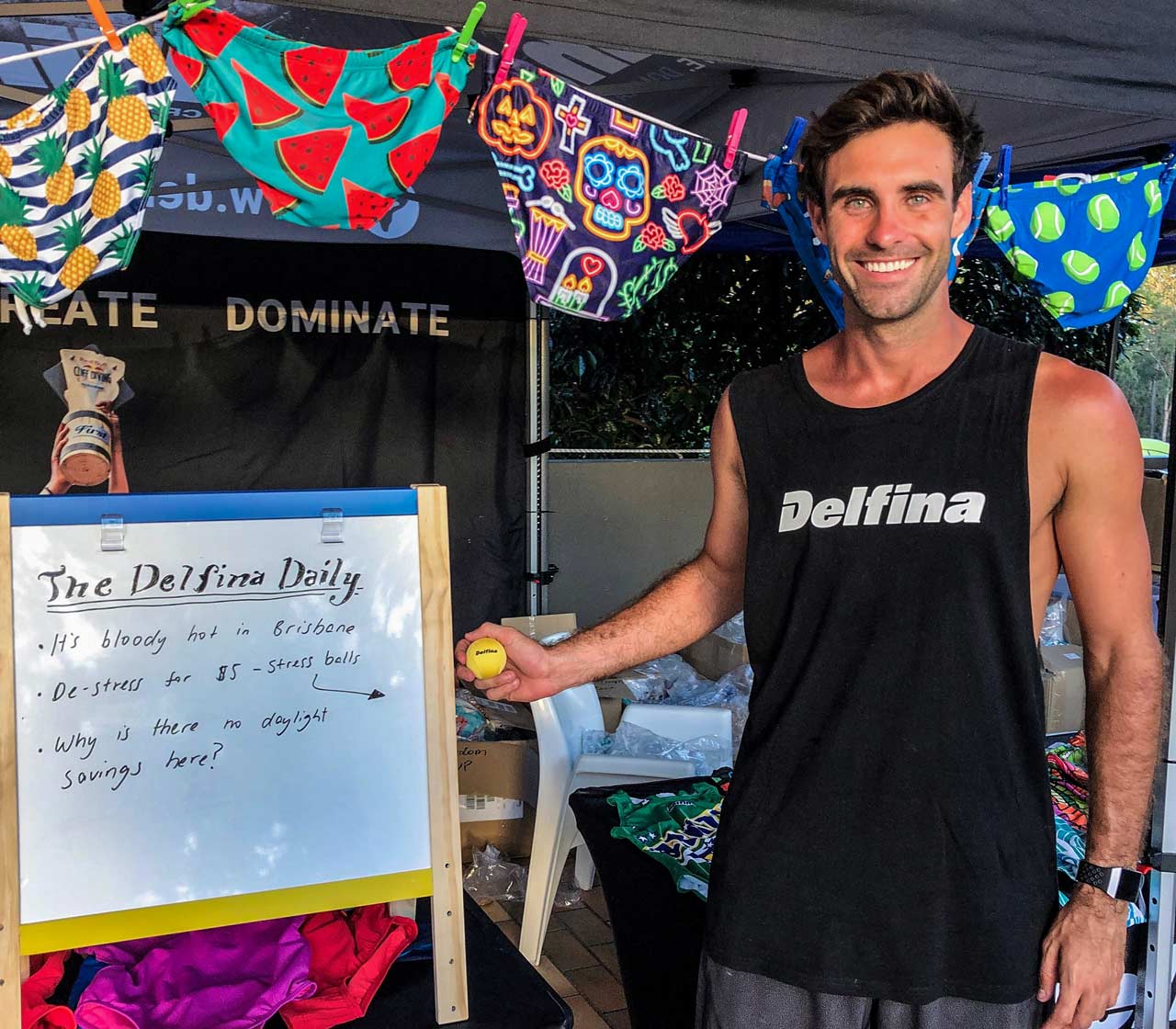 I still love the sport. I want to try and win the domestic comp for my National League team, Drummoyne.
On a business level, we do everything from the Australian Water Polo team now to Red Bull high diver Rhiannan Iffland, who's the world champion. I want to keep growing and expand to other business opportunities as well, potentially even move internationally through business and live overseas.
We've helped out on a number of charity events. One was a charity swim for Lachie Hollis, who's currently in the Australian men's team. He had cancer and he came back and made a full recovery, but we helped raise funds to help with what he was going through at the time.
More recently this year, we teamed up with an amazing young Aboriginal artist called Chern'ee Sutton. She's done work with the NRL, the AFL and Commonwealth Games. I reached out to her to do a special tournament costume for a youth tournament that was happening in Brisbane. Through sales of that we raised just over $3500 for her and her charity, which is Young People Ahead.
I've had a lot of support with my sport and business. For me, getting the contract to outfit the Australian Water Polo team was a great moment.
I stopped playing for Australia after Rio and put a good proposal together. Getting that deal was really important to me and I think they've been as good for me as we've been for them.
We try and really give them a bit of bang for the buck as well, in terms of getting good activation at their events, encouraging the sport growth and helping out where we can, in a non-commercial capacity as well.
More about: AIS | Business | Charity | Olympic Games | Rio 2016 | Sponsored | Swimming | Water Polo