THE QUESTION EVERYONE ASKS
Being injured is tough, especially early on. Now that I'm back doing some work and feel like I'm on the improve, I'm in a really good frame of mind.
The worst thing? Getting asked about whether I'll be fit for State of Origin game one a few times a day. It's not my main concern. That's about getting myself right and getting back on the field.
I just started back playing a bit of golf, and hopefully I'll be back playing footy soon. Being off your feet, not being able to move, that hurts me the most so it's good to be able to get back running. The feeling that you're getting better and better each day has really pushed me along.
I get a lot of motivation from seeing the Manly boys win each week. I just want to get back into that footy team and put my best foot forward, and hopefully continue the way that we've been playing.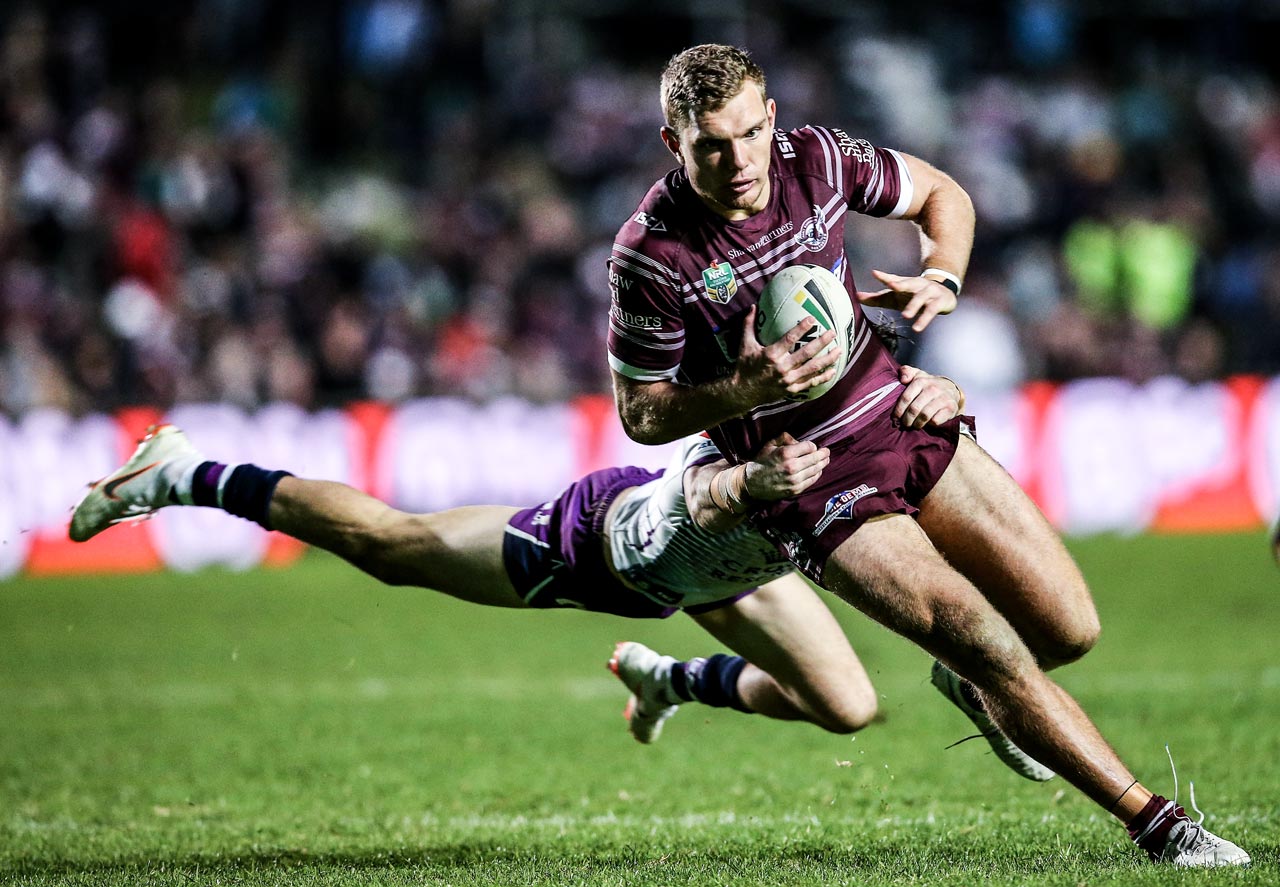 It's tough watching. I find it a lot harder as a spectator, as every player probably does. I get very nervous and you feel like you should be out there helping the team out.
What I've been most impressed about is just the way we're defending. We've been put under a lot of pressure by a lot of quality opposition and they keep turning up for each other and they keep winning games on the back of the defence. If we can continue that throughout the year, we'll go a long way towards being successful.
FITTLER'S QUIRKS WORKED FOR ME
Still looking back on it now, it was such a surreal experience just to run out in front of almost 90,000 fans at the MCG in my first Origin game last year. There's nothing quite like it, representing the state in that arena, that has so much history behind it. There's just such a massive rivalry and to be able to play that was special and something that I'm hoping that I'll get to do again, because it was such an enjoyable experience.
I think the way everyone came together so quickly stood out. There are players that come from seven, eight, nine teams into the one team, some you've never met before and you've got to play Origin in a week. I forged some really good mates: James Tedesco, Dave Klemmer, people I still see and speak to regularly. Luke Keary as well when he was in camp for games 2 and 3.  You just form some really good friendships that stick around.

Working with Brad Fittler was a great experience. I think he's a perfect fit for the job and he's got some quirky sides to the way he coaches.
He's got some different tactics you probably wouldn't do week in week out in club football, but in a camp situation they helped people feel more relaxed and I think it helped bring everyone together – salsa lessons, yoga and a technique he calls 'earthing'.
You take your shoes off and just walk around on the grass and 'feel the minerals' – that was obviously different. There was a lot of yoga and he made that compulsory for Jake and I because we were so inflexible. You don't often go to a field and walk about barefoot, but he was very serious about it and it was enjoyable and different.
You're on the ground breathing, doing exercises, trying to relax. It shows how different he is but I thought it was perfect. There's one leader and that was him and we all bought into it. That was a big factor, I believe, why we were successful last year.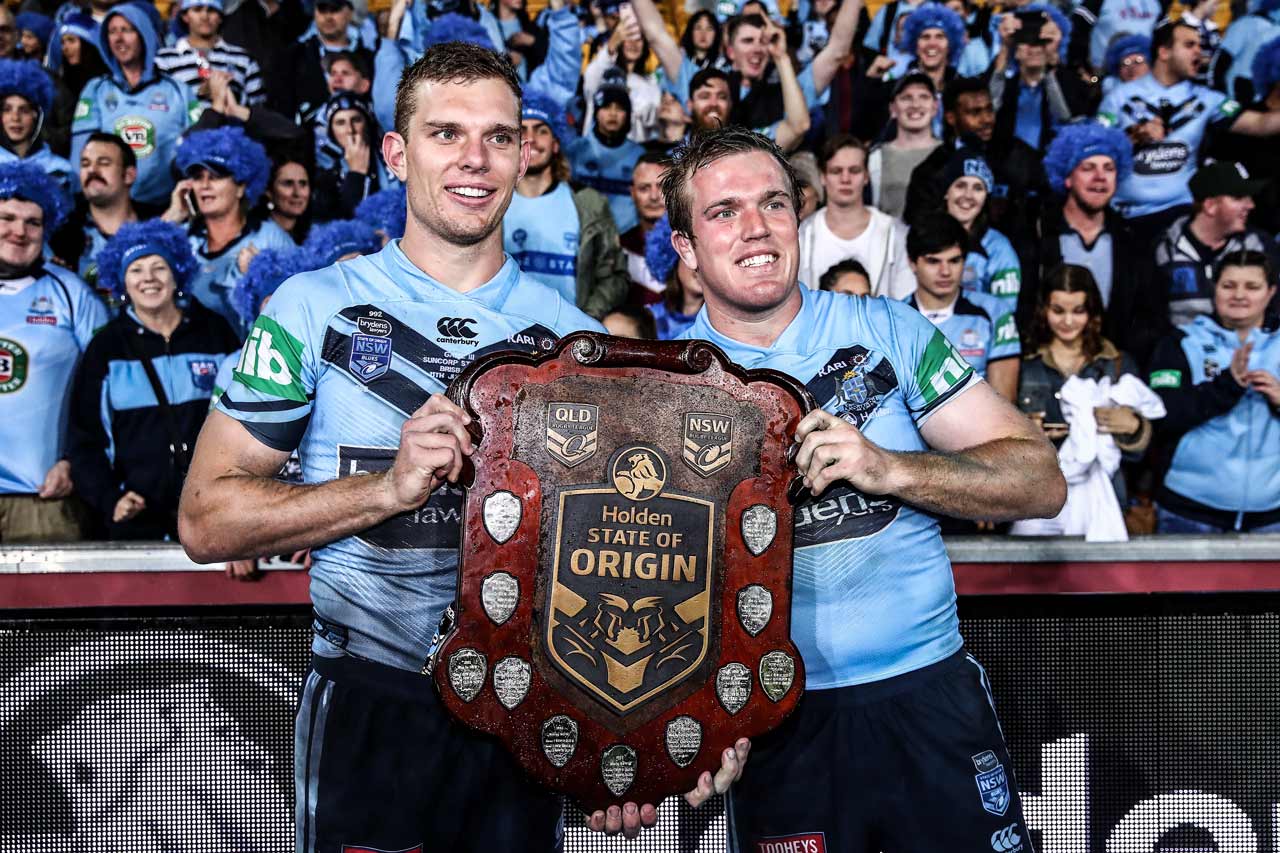 Freddy and Des Hasler at Manly are very different coaches. Des is a massive footy head. He loves the game and he loves talking about it. He'd talk about footy to you every minute of the day if you want to, but I think the big thing as to why we're playing very well out there this year is the attention to detail.
I don't think the defensive stability is down to luck. The amount of time and effort he puts into every little detail is a credit to him.
Fans' perception of him is a lot different to how he is. He's a very funny guy, loves to have a laugh and a joke. You can prank him, you can do things, he gets you back. It's good fun. I don't know a person who has a bad relationship with him.  When it comes to footy, he's switched on but you can have a laugh with him off the field, which makes it even better.
With Kayo Sports you can watch every game of every round of the NRL Telstra Premiership live. Claim your 14-day free trial now to start streaming.
More about: Brad Fittler | David Klemmer | James Tedesco | Luke Keary | Manly Sea Eagles | MCG | NSW Blues | Ricky Ponting | State of Origin | Tiger Woods