Taylor Adams - Contributor
The power of what we do
I'm interested in people. It's a new-found passion of mine.
I think a few years back my teammates might have described me as 'not the most personable guy, just someone interested in winning games of footy.'
It was true. In the early days I was just focused on being the best footballer I could be, but I've learned life is not all about kicks, marks and handballs.
Perspective has changed for me in my recent years at Collingwood. I'm really interested in what makes people tick, how they respond to particular situations and how to build positive environments.
The driving force behind that is the way relationships in the footy club, and in my outside life, have become more meaningful to me.
I've been listening to a podcast called Finding Mastery, hosted by Michael Gervais. He speaks to elite people from different organisations around the world, and I find it fascinating. In 90 per cent of the interviews he conducts, relationships emerge as the number one driver behind any successful organisation. 
I want to share some insight with people about how our organisation, one of the most famous sports clubs in the country with a staff of hundreds, 75,000 members and huge expectations and stresses, works and what makes us tick.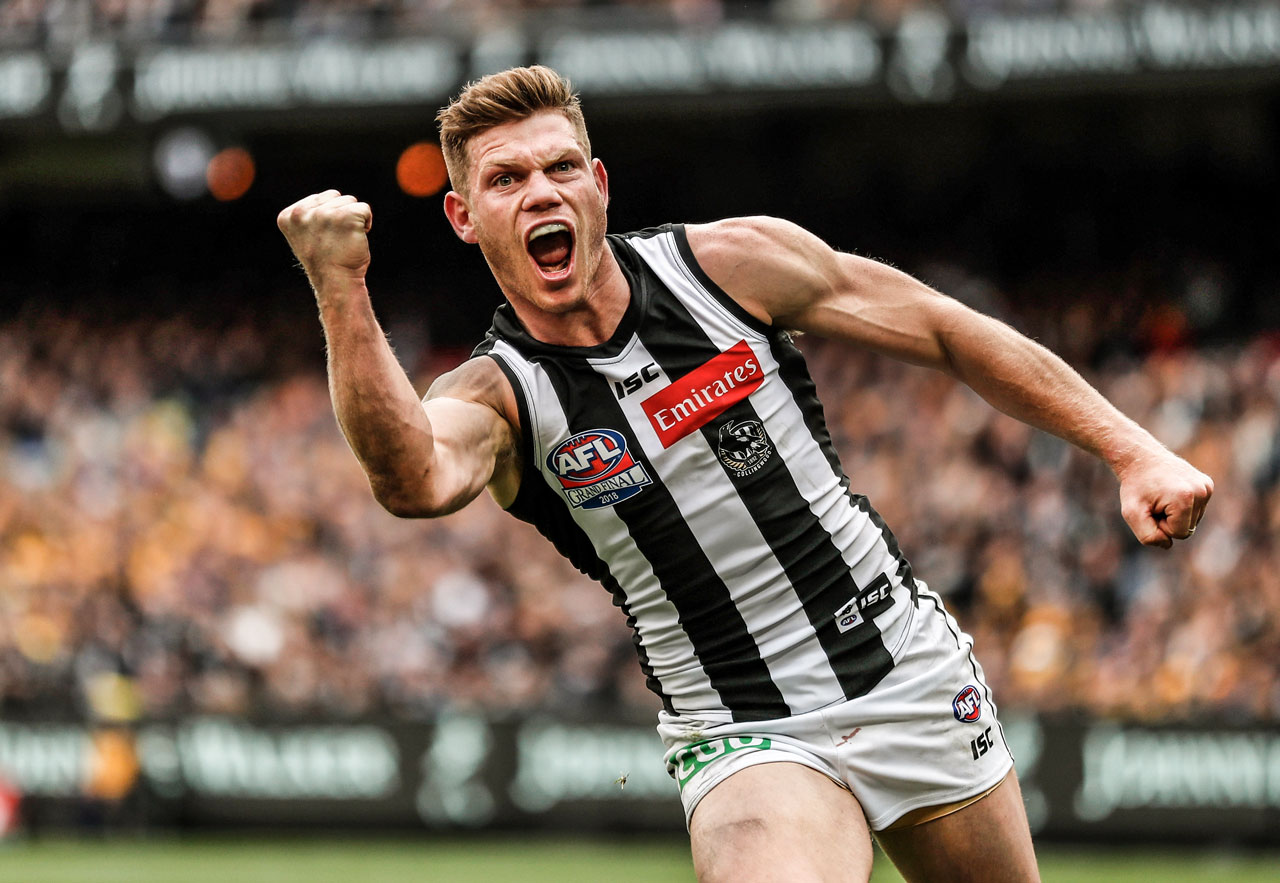 How far I've come
I come from an average family, the white picket fence kind of set-up. Mum and Dad had good jobs and I went to a private school in Geelong. I grew up with great friends. I was really fortunate in that sense.
I got myself into some trouble when I was 18 or 19. Most of that was off the back of not being able to handle my alcohol and making really silly decisions.
When I look back now at those, I'm not embarrassed by them because I've learned from them, they've helped shape me. But they were tough times for myself and my family.
Mum and dad were really disappointed in me and my grandparents didn't like seeing my face on the back page of the Herald Sun after I'd been too intoxicated and landed myself in trouble. It's certainly not something I'm proud of, of course, just not embarrassed.
It's funny to me how far I've come from that young kid, so naïve, to the person I am today – more grateful for the opportunity I was handed when I was 18.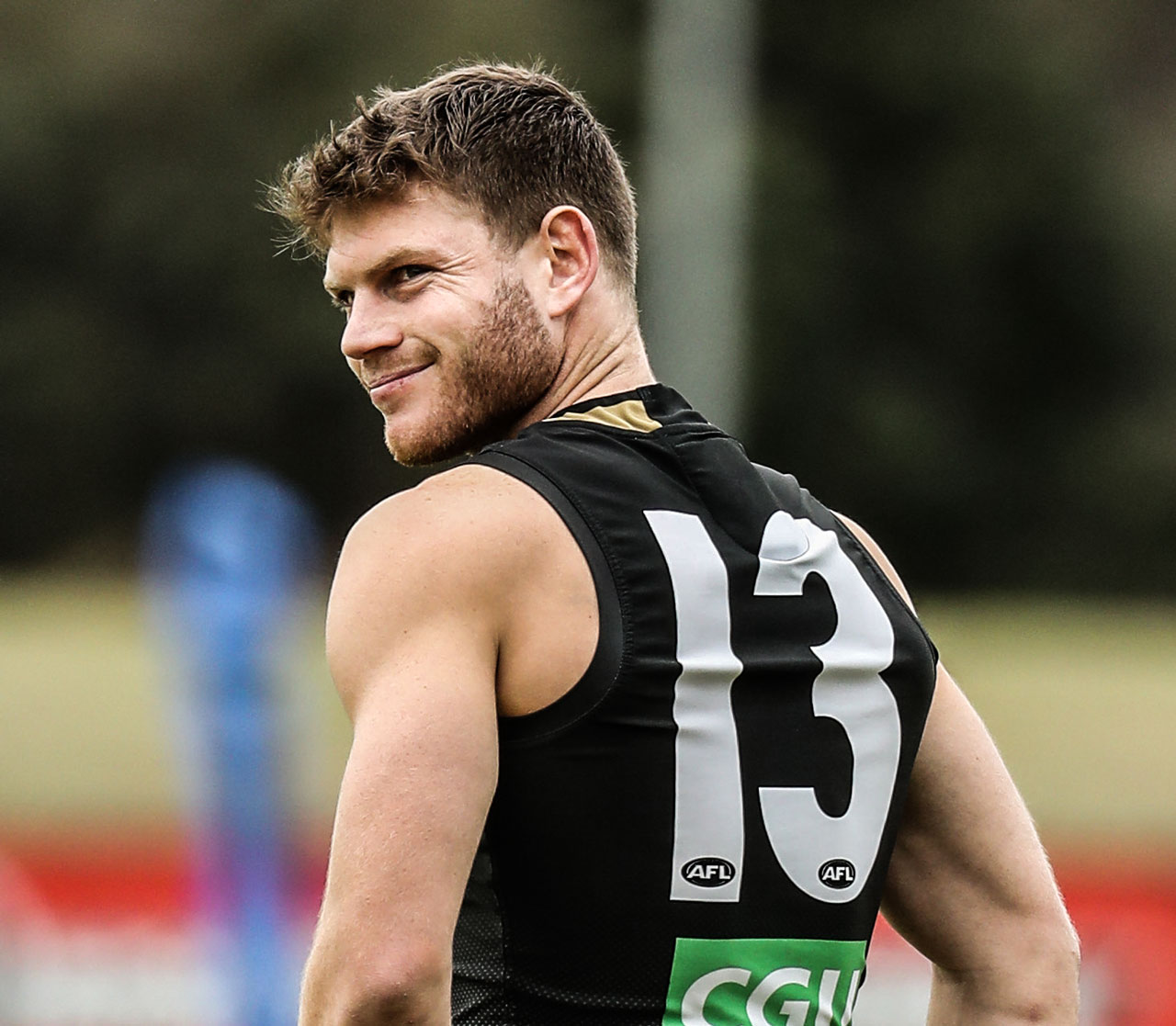 I left home at 18, when I was drafted by the Giants. It was an opportunity to grow up fast and to be thrown into the real world. I was no longer under mum and dad's control and I had to learn to fend for myself.
I was surrounded by really good people at the Giants and had some strong mentors within the playing group, support staff and coaching group. I matured and learned that having a public profile meant there was a bit of a target on my back and I had to adapt to deal with that.
I had been getting into trouble for what many 18-year-olds do, but as a professional athlete you can't do those things. I learned the hard way.
I was lucky to be drafted along with Devon Smith, one of my best mates growing up and moved into an apartment in Sydney together.
We gave each other a lot of support and it was amazing how good the club was at making us feel welcome and at home.
They taught us a lot that seems simple now but wasn't then: how to pay our car registration, get a rental bond sorted. We were so naïve as teenagers, but the Giants put a lot of effort into making us feel comfortable.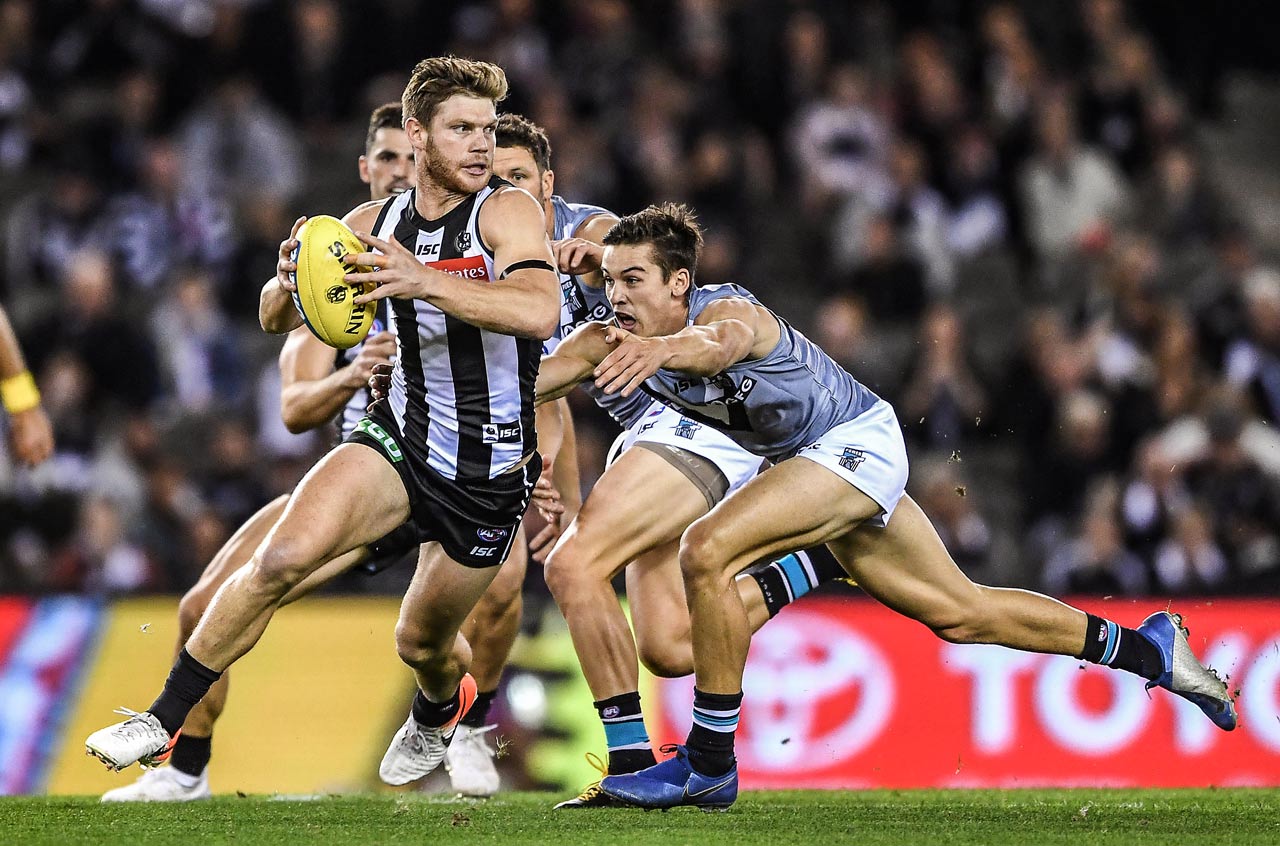 For about a year, I struggled
I loved the Giants community and the lifestyle, so I was relatively happy up there. But the draw of coming back to Melbourne to play footy was something I couldn't resist.
I missed home, my family and the friends I went to school with. But I wanted to experience playing for a big Melbourne club and the decision was based on my football career. I made the right choice and couldn't be in a better place. In another life, who knows what may have happened. I can still see myself at the Giants and am incredibly proud of what they have been able to do up there.
I remember watching the Anzac Day game in 2013 on TV and thinking about how lucky the players were to be able to experience those massive games. And it wasn't long before I got to play in it.
It was something you couldn't prepare yourself for. Watching on TV you can't get a grip on the enormity of it; that feeling of standing out there while the 'Last Post' and national anthem are played, the crowd going ballistic.
It took me a while to find my way in those big games, to be honest. For about a year, I struggled to get used to the limelight that surrounded Collingwood.
Once I was comfortable with that, it was about enjoying the moments, and it will be the same case this weekend in the preliminary final. 
It was the same last year. That feeling never gets old but this year I'm in a better position to enjoy it a bit more, soak it all in without getting too nervous or over-excited.

Support is massive
Earlier this year I agreed a new five-year deal with the Pies.
The club came to me mid-way through 2018, and said, 'We're looking at extending a few of our key players, where do you sit?' I told them, 'For a fair offer I want to stay here forever'.
The reasons go beyond the footy field.
I see this as an organisation that's trending in the right direction and has made some serious inroads into the way it's run.
There is buy-in across the organisation. There is no obvious hierarchy, at least in the negative sense, and it feels like a place where everyone is valued and supported.
For me, that's translated into us having on-field success as a team over the past couple of years and me becoming a better footballer, a more mature person and the man I want to be.
When I first landed on the AFL scene, I feel I was defined wholly by what I did on the field and the type of player I was.
The difference between then and the last few years is players are now encouraged to express the way they feel, make their own decisions and learn and grow from their experiences and mistakes.
We are encouraged to go out and study, get involved in business, or work with a charity or foundation – things that are maybe different to what you might think we're exposed to at an AFL club.
There is a real effort to help us broaden our reach to become more than just guys who runs around in short shorts kicking a footy on the weekend.
We've allowed emotion to come into our club over the last three years. We've embraced and celebrated emotions, whether it's been Tyson Goldsack retiring, Lynden Dunn's terrible injuries, or Brodie Grundy making an All Australian team. We've embraced emotions around fans as well, in the case of young Kyron, a boy with cancer, whose family spent time with us this season.
We've let our emotions shine. We've let people know we're going to miss Tyson, and feel for Lynden and we've let Brodie know how proud we are of the work that he does, that his individual accolades are richly deserved and that we all get a buzz out of that.
More about: Coaching | Collingwood | Grand Final | GWS Giants | Injuries | MCG | Mental health