People who saw her from afar would only know that intensity, and not see the effort she put in for other athletes and what she was like away from the zone.
As I started to experience more success that brought us closer and I was able to go her and say, 'my logical next step is to do what you've done.
'That's what I'm aiming for, how do you do it, how do you think about it?' Sally was very good in helping me through all that.
One of the disadvantages of coming into a team not as accomplished as some of the other team members is you feel almost separate from it. Almost like, 'I don't want to bother this person. I'm not at the same level, this is my first team, I'm just trying to make it through the first round, or I'm just here to run a relay. This person is here with the expectation, internally and externally, to win a medal I don't want to affect that.'
As well as her generosity in that first meeting, I had the fortune of being able to reach an Olympic final in 2012. Reaching that level really helped me cultivate that relationship.
I made myself some Vegemite toast and sat down alone. Soon after, I locked into eye contact with Sally, who was there with her husband Kieran. She called me over and asked if I'd join them for breakfast.
Most of the time our interactions would be when we were on the same team, which is almost every year since I started.
If I was in Queensland for training, I'd text Sally and we'd meet for coffee. A lot of the time it was in the staging camps before a meet, a couple of weeks before we went into a village.
That's when I'd start to ask more probing questions. But the biggest lessons I took from Sally were not so much what she said to me but observing her go about her business.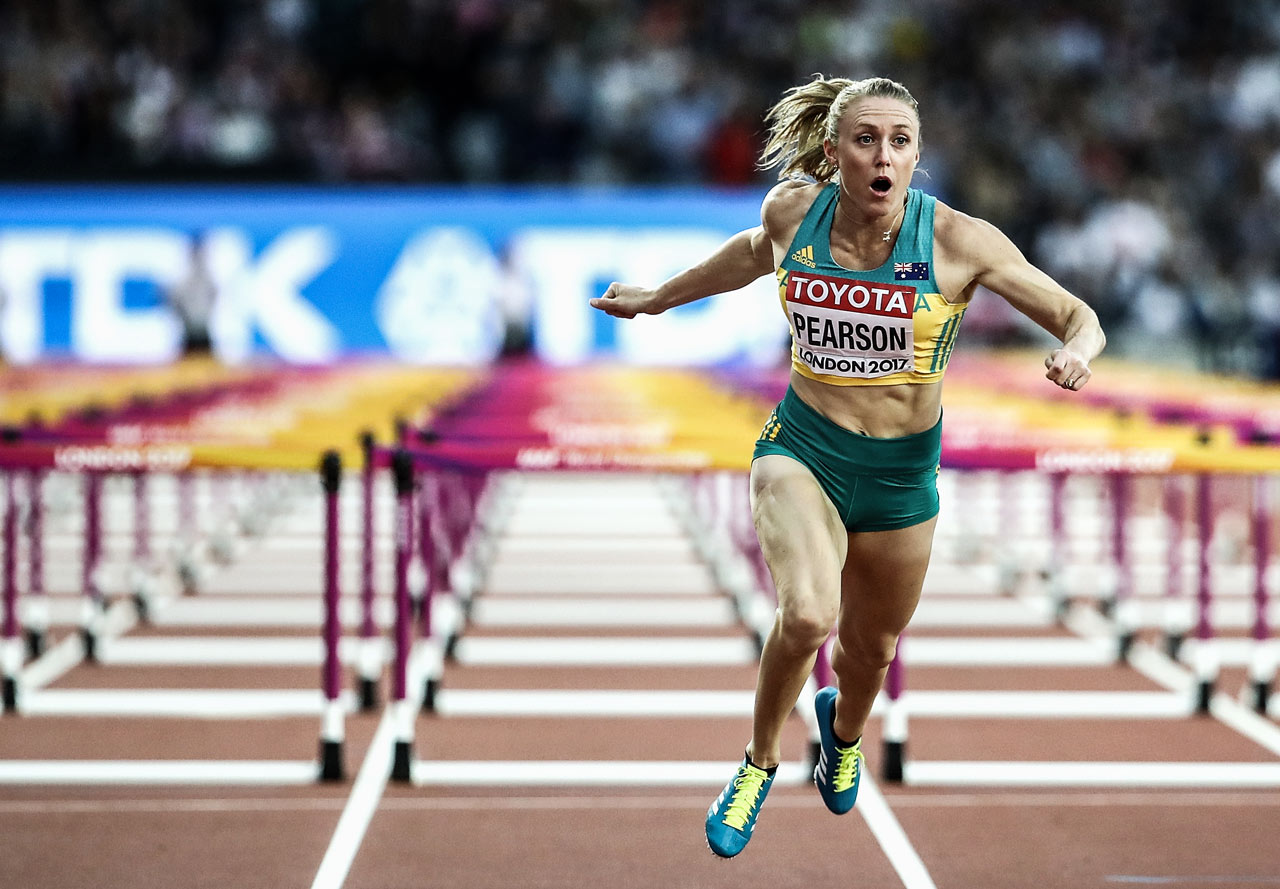 Everything she did was intentional. That's one of the biggest things Sally has given to me, not just in athletics but in other parts of my life as well, just the value of spending time to discover what works for you and then being very intentional on executing whatever that plan is.
Sally has always been tremendously encouraging and motivating for me, especially at times when things weren't going well.
She embraced what I was able to do in London, quick to congratulate and to acknowledge the magnitude of what that Olympic final was.
Since 2012, I've had rough spells with injuries and that again is where Sally has provided some motivation, both deliberately and unconsciously.
Whenever we ended up on teams together she would reiterate, 'Steve, you made an Olympic final and there's no reason you can't get a medal' at whatever championships we were at. She always made sure I was shooting for the stars.
To hear that from her really meant a lot to you because you're hearing from someone who's done it, and I never felt she was a person to say something she didn't believe in.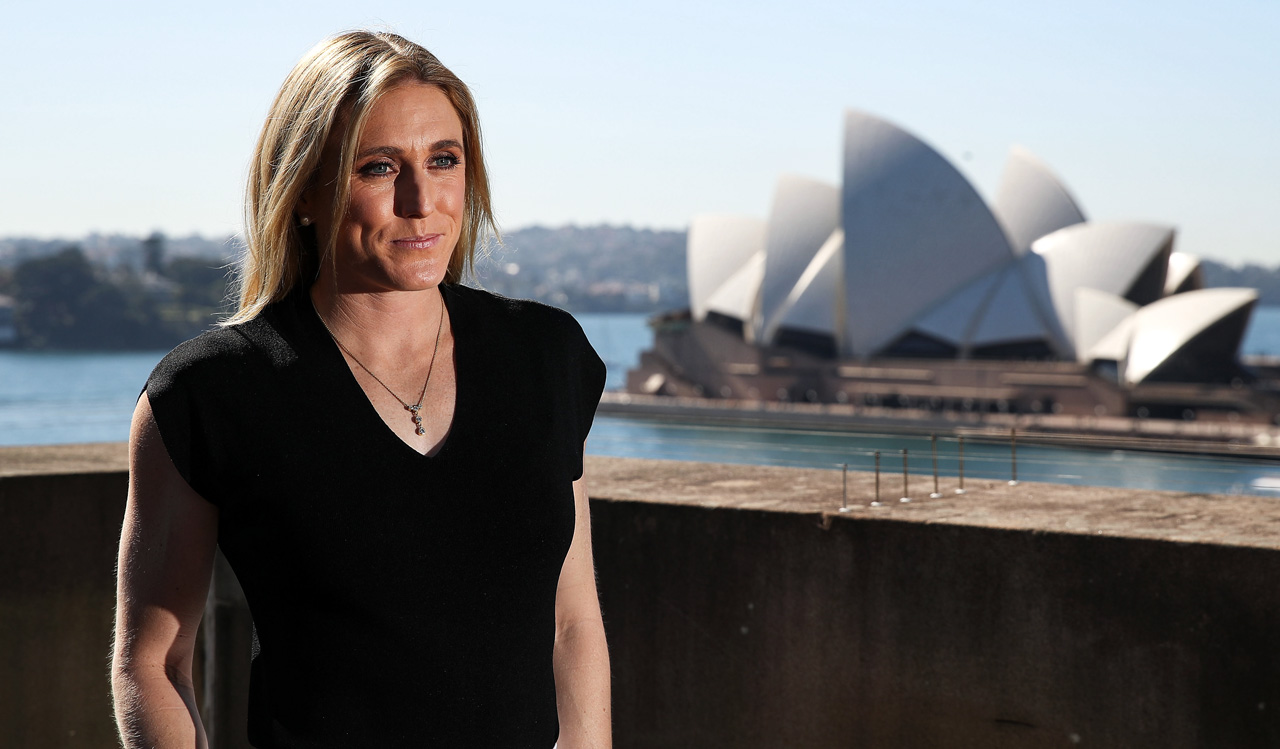 HER MOTIVATOR IS TO WIN IN GREEN AND GOLD
We shared a lot of similar injuries in the past and we chatted at length about how we managed those, so she's been very helpful there.
Unfortunately, her finish line has been decided by injury.
I believe what she has done is said to herself, 'I'm not going to run purely to make a team, or be in a competition'.
Her motivator to put on a green and gold singlet is to win in the green and gold.
There is zero doubt in my mind she could put herself in a position to run very, very fast this year, next year and the one after that
But I trust her judgment more than anyone else on what it takes to win an Olympic medal. And her judgment to understand where she's been and what the journey ahead looks like. She's essentially saying, 'I don't recognise myself as being able to get there'.
Sally's such an optimist by nature, she wouldn't be making this decision lightly.
But it commands tremendous respect from me and the athletics community to hear her say, 'I'm drawing my own finish line'. She would never be one to get caught in a cycle of not knowing why she's doing something.

It's a very mature path to retirement. A lot of athletes haven't any idea of what it would take to walk away but Sally clearly had that lined up. And I'm excited to see what her strategy is now.
If she hadn't invited me to the table as 16-year-old, I still think I would have introduced myself at some point. But I don't think I would have had the same relationship I had with her. That invitation set the energy in what our relationship became.
In the beginning it started as an invitation to breakfast. What it became was an invitation to see how Sally Pearson is Sally Pearson. An absolute privilege.
More about: Cristiano Ronaldo | Injuries | Olympic Games | Retirement | Tokyo 2020