I was looking out to turn one at the Fiorano Circuit.
I could see Ferrari's famous Maranello factory just off to the side. The Sauber car I was driving was flying, but my thoughts were on the great drivers who had had the privilege of driving here, the Michael Schumachers and the Niki Laudas and so on. I got quite emotional. 
It was the same when my dad and I walked into Enzo Ferrari's old study. They have kept it just as Enzo left it. The old desk and chair, the pens and papers he wrote on, the pictures he hung on the walls. It's all still there. A lot of important decisions were made in that room.
Here I was, a young driver from Thun, walking in the footsteps of greatness. I was pinching myself when I walked through the gates. The history is everywhere. The logo. The prancing horse. The Scuderia! It wasn't a particularly significant day, but there were still fans climbing up to take photos. It's a magical place in many ways.
Testing with the Sauber F1 Team that day was very nervous, overwhelming and exhilarating. I had been watching Formula 1 on TV all my life. Now I was driving one.
There are not a lot of people who can say they have done that.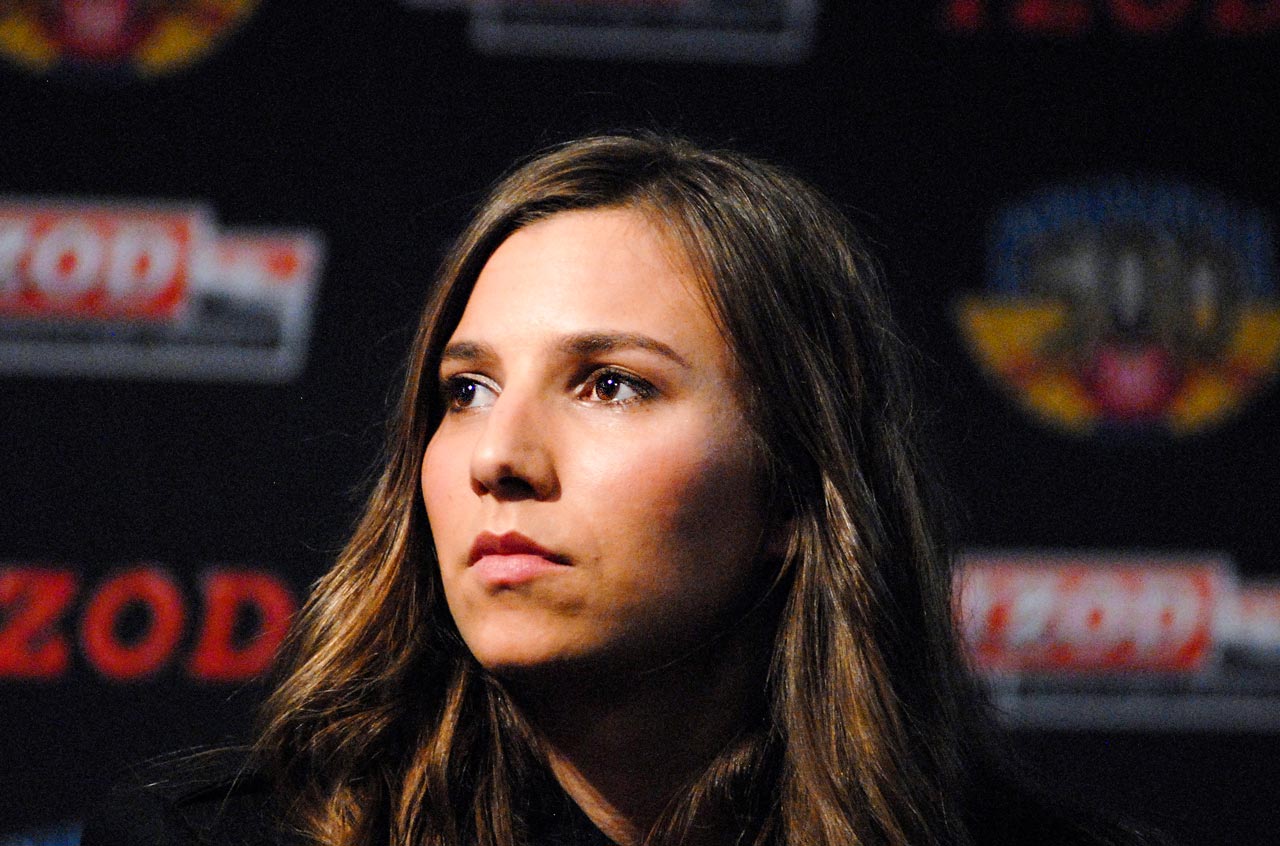 A LITTLE BIT DIFFERENT
Places like Fiorano and Maranello are almost mythical for people where I come from.
For over 60 years, motorsport was banned in Switzerland. That law was passed after the horrible Le Mans crash of 1955 in which 83 spectators died and more than 100 others were injured. Just six months ago, it was announced that Formula E would stage a race in Zurich. It will be the first road race of its kind since then.
But, even though we don't host a race, Switzerland still loves Formula 1. It was on the TV all the time at our house. My dad, Pierluigi, loved it and so did I.
Dad runs an Opel and Mazda dealership not far from Geneva. Between his work and Formula 1 on television, I was surrounded by cars growing up.
I had been watching Formula 1 on TV all my life. Now I was driving one. There are not a lot of people who can say they have done that.
When I was four, he hosted a go-kart demonstration in the parking lot. I really wanted to drive, but I was too small to reach the pedals.
Dad took me around and I cried the whole day because I couldn't drive by myself.
I annoyed him enough that day so he eventually said, 'OK, when you're taller I'll get you a go-kart'. After every month, I would go to him and say, 'Look! I grew a little bit!' When I was six, I got my first go-kart. That's how it all started.
Looking back, motorsport was probably a weird choice.
Not only because I was a girl and was surrounded by only boys in every category I drove, but also because Swiss children usually gravitate towards sports like football and tennis and skiing.
You have to be a little bit different to be a driver, I suppose.
The dream for me was Formula 1, but it wasn't a straight line to get there. I was racing in the US from 2008, first in the Atlantic Championship, and then the IndyCar Series.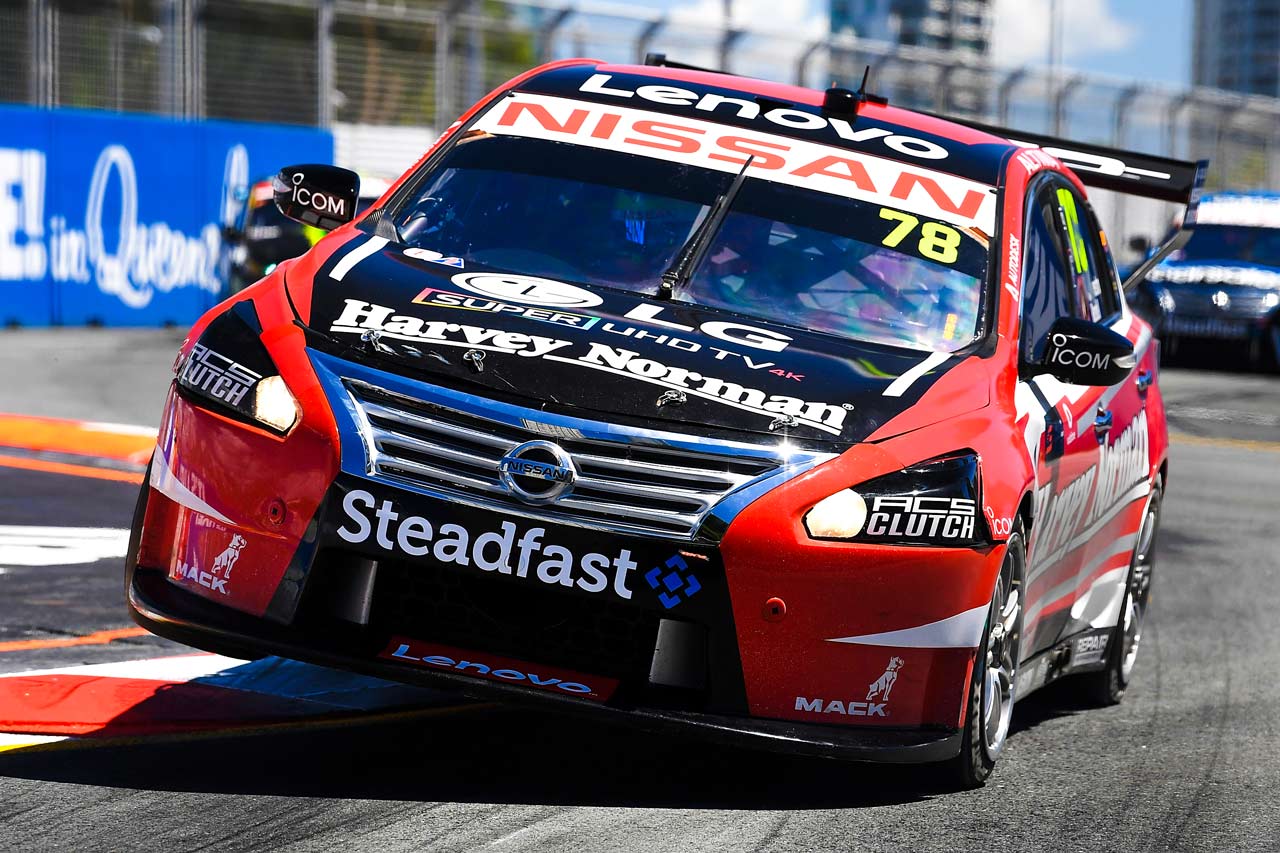 CONTROLLING THE FEAR
People from outside motorsport often talk about the danger element, but that's not how we think.
You can't go in a race car fearing you're going to get hurt. The focus is solely on driving your machine to its limits.
I like speed. I don't know of anything else in life quite like the experience of moving this 650-horsepower machine and extracting everything out of it. It's very rewarding when it all comes together.
I'm sure it's the same in other sports. If you talk to a snowboarder when they go down the halfpipe, they're feeling the same rush. They acknowledge that sometimes it goes wrong and injuries happen. But they get over it. They don't go into races thinking, 'I hope nothing's going to happen'. They work on keeping that from their mind. It takes time, but it is necessary.
I wouldn't feel that way if I was snowboarding or skiing. On skis, I feel like I'm 80% in control but there's still 20% where I'm thinking, 'Whoa, I hope this works out.' It's not completely my element.
When I'm in a race car, on the other hand, I feel completely at home. I know what I am doing 100 per cent. The car is my happy place. It's been that way for as long as I can remember.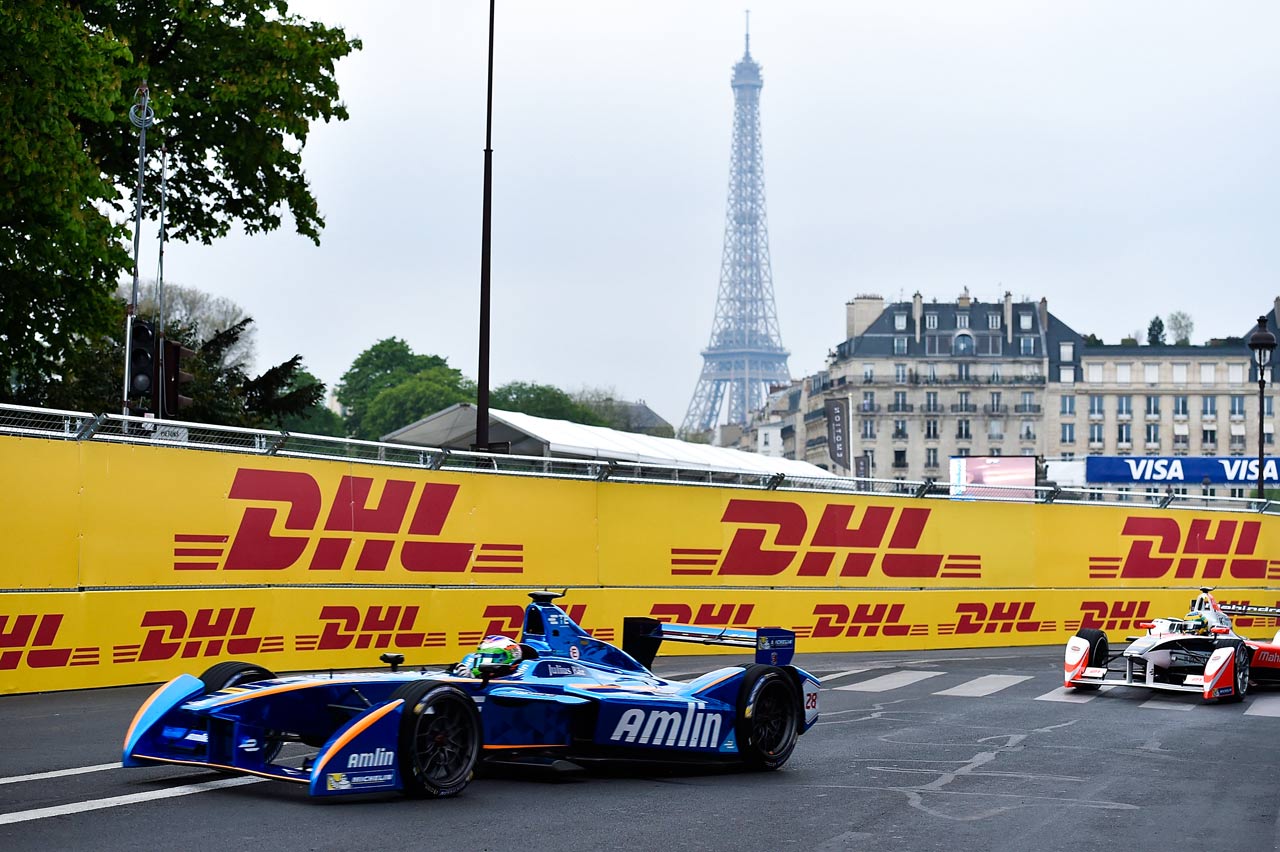 There are times in your career when that is challenged. You might have seen on YouTube a few of the big crashes I was involved in during my time in IndyCar. The one at Indianapolis in 2011 took some time to recover from.
I had been named the Indianapolis 500 rookie of the year in 2010 after starting 22nd and finishing 14th. I was feeling positive entering the race the next year in the No. 78 Dallara-Honda.
That changed during practice on the Thursday.
I was going at 340 km/h into a corner when my suspension failed. The car flipped into a fence, turned upside down and caught fire. I sustained burns to both my hands. It was the first time I really got hurt in a race car. I still have the scars.
I was trapped until the safety crew came. They had to spray the fire down before they could take me out. I remember getting out of the car thinking, 'I'm never doing this again. I'm never getting back into a race car.' It really spooked me.
The hardest thing to contend with wasn't the physical injury. It was the mental aspect.
If you make a mistake as a driver, it's easier to move on. You know you made the error, you learn from it, you try not to do it again. 
But when something mechanical fails, you feel exposed as a driver. You need to maintain confidence in the gear, but that can be hard to do after a bad experience. I wasn't sure whether I could get back out there for qualifying.
I was going at 340 km/h into a corner when my suspension failed. The car flipped into a fence, turned upside down and caught fire. I sustained burns to both my hands. I still have the scars.
Then a funny thing happened. My mum, Emanuela, and dad had travelled to Indy from Switzerland for the race. Dad was always the one who loved my racing. Mum was always worried about me. Dad knew that I wasn't sure about driving. 'Whatever you want to do, we'll support it,' he said.
Then Mum said, 'No, you have to do it. You have to get back out there.'
She was right. I had to get back on the horse – and quickly. Your mind is powerful, but that can work positively and negatively. I spent the next day thinking about it and decided to get back out there. I went out on the Saturday and qualified the car.
I told myself, 'If I go out there and I'm scared I'm going to stop, but if I go out and still have a smile on my face I'll keep fighting through it.' I did a few laps – and it was a bit scary qualifying with no downforce at Indy – but I had the smile on my face. I went for it.
I'll be honest, though. It took about a year for me to feel mentally over that crash.
THE GIANT SUPERCARS LEAP
Of course I'd heard about Supercars.
Racing in Europe and America, everyone knows about the Bathurst 1000, the level of competition across Supercars and how tricky the cars are to drive. Bathurst is one of those tracks that every driver in the world wants to experience at least once in their life.
I had driven in the IndyCar Series, tested for the Sauber F1 Team, returned to Indy and then raced in the Formula E series. It was at this time, in 2015, when I was invited to compete in my first Bathurst. It was a no-brainer for me. And a year later I signed a three-year deal with my sponsor Harvey Norman and Nissan Motorsport to compete in the Supercars.
Supercars were very different to anything I'd known before. I basically had to throw in the bin whatever had made me fast in Europe and the USA, and relearn it.
An Indycar and a Formula 1 car feel natural to me. From the age of 16, I drove open wheel cars. You learn how to drive and develop from there. I was fast. I didn't have to think about it. I had spent so many years working up to that.
Then I came to Supercars and had to rethink everything. With no downforce, it's completely different. Downforce helps you in IndyCars and Formula 1 – if you go fast into the corner it sticks and goes better – whereas in Supercars you can't do that.
I didn't feel comfortable in the first half of last year. It felt foreign to me. I couldn't really go on what my gut was telling me. I doubted myself a little bit as a driver. And it wasn't like it was a level playing field where everyone was new like me. I was competing against people who have been driving these tracks and cars all their lives
Bathurst was a turning point. We had really good race pace. I felt much more at ease after that. I felt like I showed everyone in Newcastle that I can be competitive. It gave me a lot more confidence heading into this season.
I have high expectations of myself in 2018. I know the circuits – and I know the car – which is a huge step forward from where I was this time last year.
More about: Supercars