Peter Hackett - Contributor
300 clicks in the dark of night
There are two experiences I've had on the track over my many years of competing that summarise why I've always loved the challenge of motor racing. They were both at Bathurst, a decade apart, and in completely different circumstances.
The first was at the 24-Hour race in 2003, one of only two of those events that were ever staged. I was in a Lamborghini Diablo GTR, a beautiful car – and very, very fast. The problem was the field for the race was very uneven.
In fact, there were five different classes of cars all racing on the one track. Among them was the Mitsubishi Mirage, which had a top speed of 178 kilometres per hour.
That might sound fast, but the car I was driving was flying down Conrod Straight at 305 kilometres an hour, coming up on cars doing nearly half the speed – in the dark of night!
It was really crazy and there were a few close calls. But, somehow, we managed to stay out of trouble and get through the race.
At the other end of the scale, in the Bathurst 12-Hour in 2013, I was in a Mercedes Benz SLS AMG, going quite nicely when a huge storm hit the field.
The rain was almost unbelievable, so heavy we could hardly see anything in front of us. We were literally driving around the track on slick racing tyres at 15 kilometres an hour. The pools of water were so deep that you were rolling around with no grip at all.
There were all these great drivers in these wonderful cars, crawling around the track just trying not to crash.
Those two experiences, to me, encapsulate the beauty of racing. You can never recreate the exact same response from what you put in.
You always have to adjust to your surroundings. You are always required to be heavily disciplined, skilled and patient.
Racing is about taking calculated risks. It's about knowing when to pull the trigger. If you get it wrong, the consequences can be enormous, not just for you but for the whole team around you.
The budgets and costs are enormous, and the responsibility is huge. Motor racing can be very rewarding. It can also be soul destroying.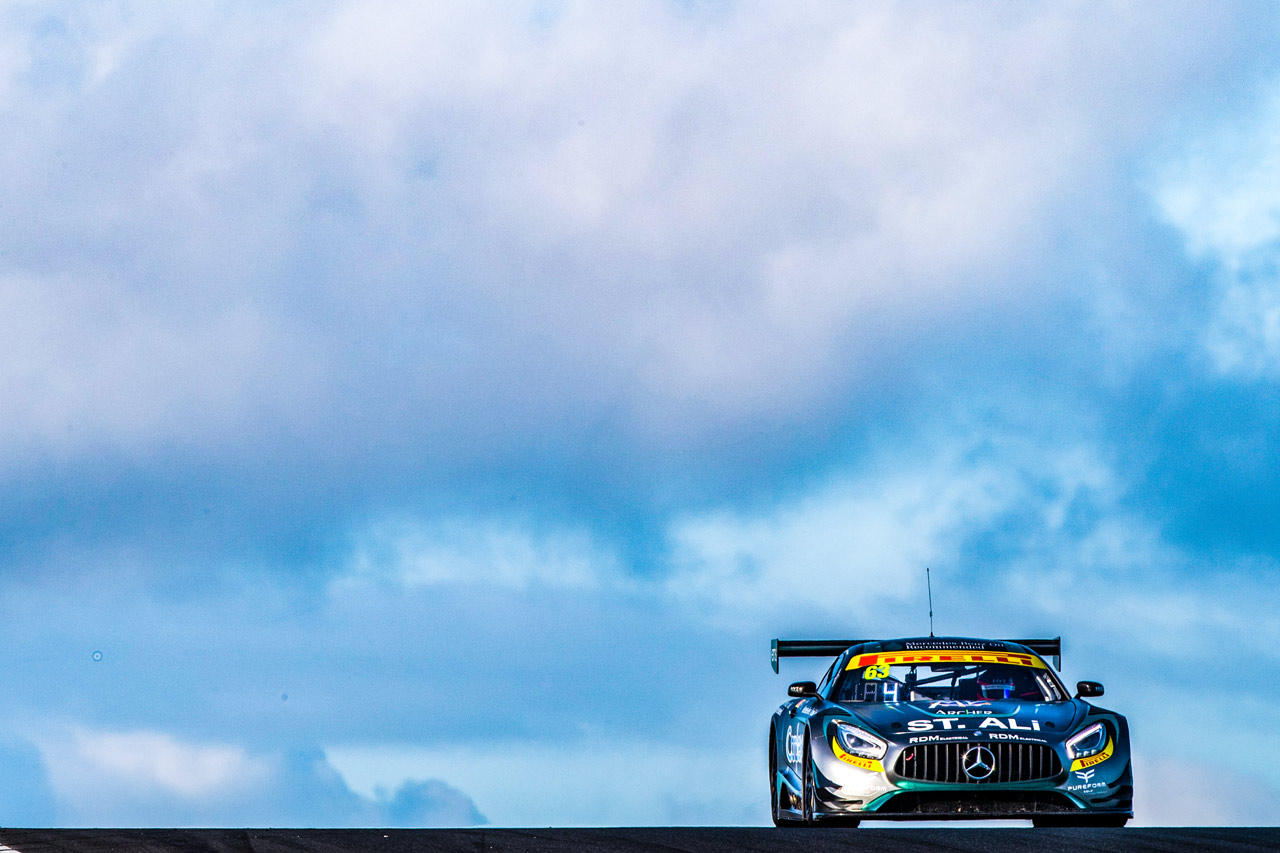 Dangers of the Demons
Motorsport is a part of me. I'm 46 now and have been racing for 42 years. I grew up in the kind of house where, after going dirt bike racing, we'd take the chains off the bike and bake them in the oven in this special oil that was supposed to get into all parts of the chain.
It stank the entire house out. Mum absolutely hated that we'd use the oven to cook bike chains instead of chickens.
My father worked for Qantas as a flight engineer and he loved cars, boats and planes. In fact, he loved pretty much anything that had an engine.
Dad would bring home remote-control cars for me to play with. He'd be tinkering all the time with bikes and his road car, taking apart motors and rebuilding them. I'd stand around from a very young age, watching Dad working away and try to understand what he was doing.
The budgets and costs are enormous, and the responsibility is huge. Motor racing can be very rewarding. It can also be soul destroying.
We didn't have a high disposable income. But, back in the 1980s, it was enough to have a dirt bike. I did my first motorbike race when I was four years old and was pretty much hooked from that time on. For the next eight or nine years, I did motocross and other types of dirt bike riding.
For anyone who was into that sort of thing back then, they'd recall the emergence of the Crusty Demons. They were a bunch of young daredevil motorcyclists, who basically brought about the sport of freestyle motocross.
I remember watching the Crusty Demons doing these crazy things on bikes, big jumps, mid-air 360s and the like and, as an impressionable teenager, you felt obliged to try to copy them.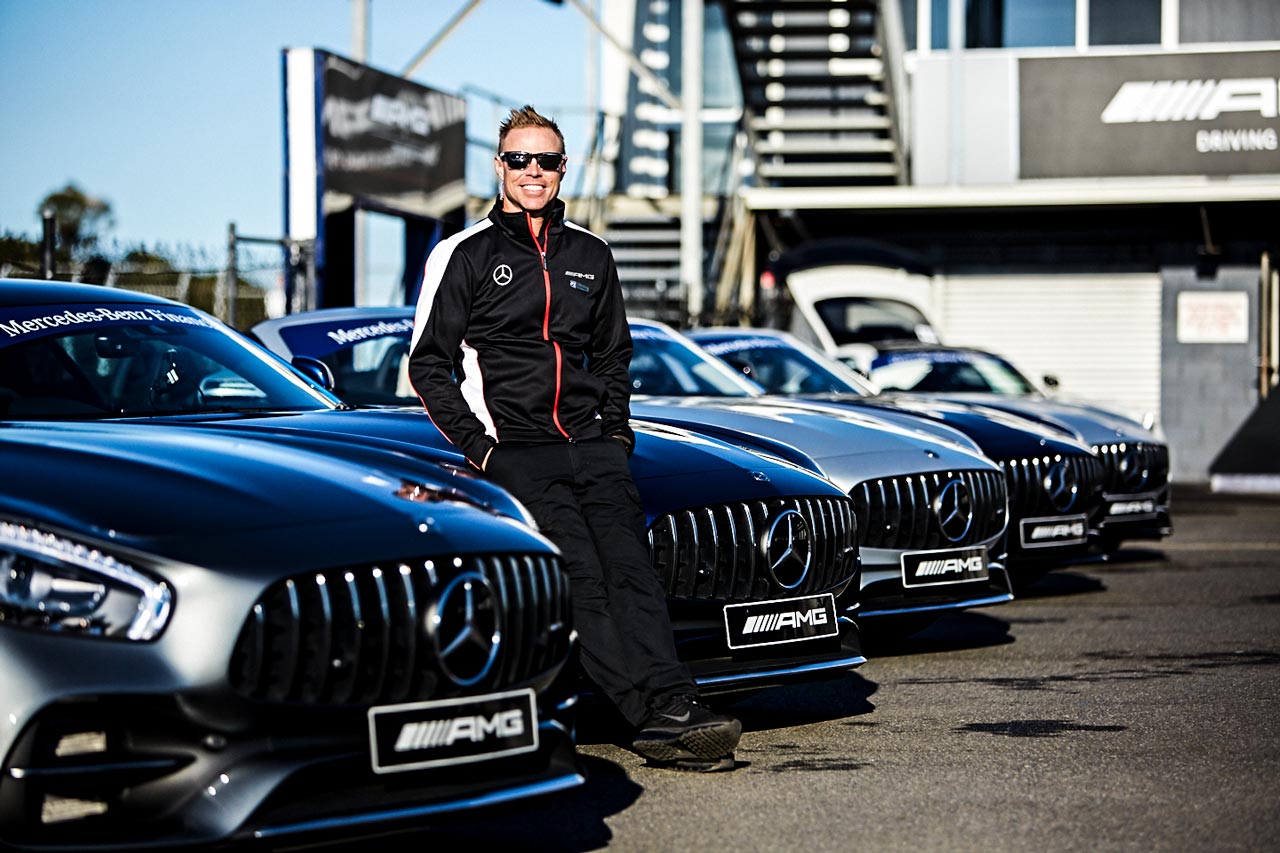 I had a few falls but never broke anything. Thankfully, logic came into the discussion at home and I realised I was probably going to get quite hurt if I tried too many of the Demons' tricks. Dad was of the same opinion and decided we should move along from two wheels to four wheels.
Our first four-wheel machine was a go-kart Dad bought and we had a lot of fun with it. However, just as we'd worried about the dangers of dirt biking, go-karting proved a bit too risky.
Dad was racing one day and became involved in an accident where a go-kart ran right up the back of him. We looked at his helmet afterwards and there was big long acceleration mark going right across it.
Dad's remedy for the dangers of go-kart racing was to make sure our next plaything had a roll cage. He bought himself a little club car. And that was pretty much where the real thing started for me.
It was a Datsun 1600, Dad let me drive it and I just loved it. I think I was 16 at the time, got around the track faster than him – and he never let me drive it again!
More about: Bathurst 1000 | Formula 1 | US Open Golf