LUCK & LUUK
I wish it had worked out better for me at Newcastle United. Injuries didn't help. I had my second collapsed lung there after the first one at Ajax and I also ruptured a tendon in my thigh. Then I suffered retina damage when one of my contact lenses was pushed back into my eye.
The last one was a training accident. Another player had his back to me and, when he went to turn, his arm swung around and the point of his finger went right into the middle of my eye. I needed retinal detachment surgery. It was quite a severe injury.
It's all good now, but it obviously didn't help my situation at the time. I'd been out for long periods of my first season there with the collapsed lung and thigh injury and I was working hard to re-establish myself when the eye injury happened.
I wasn't out for so long this time, but I just didn't need that interruption.
I know they have a national cricket team in Holland, but that's as far as my knowledge of the sport goes. I certainly never expected to find myself playing football on the SCG.
Often there's no rhyme or reason with injuries. Before I had my first collapsed lung, I played six seasons with maybe two or three muscle injuries and nothing else. I'd always been fit and well from my youth onwards and then I had this series of setbacks and I wasn't doing anything different.
The retina damage was just bad luck, but the others were hard to explain. A collapsed lung is actually like a really small hole. It can happen spontaneously or through a collision. The first time I felt it before a game, but I still went out and played 90 minutes. The second was in a game.
It's difficult to last in the EPL if you're getting injured. It's very competitive. I eventually ended up back at Ajax, and now I'm here in Sydney and looking forward to playing a string of games for a change. I feel good right now, so hopefully that's what will happen.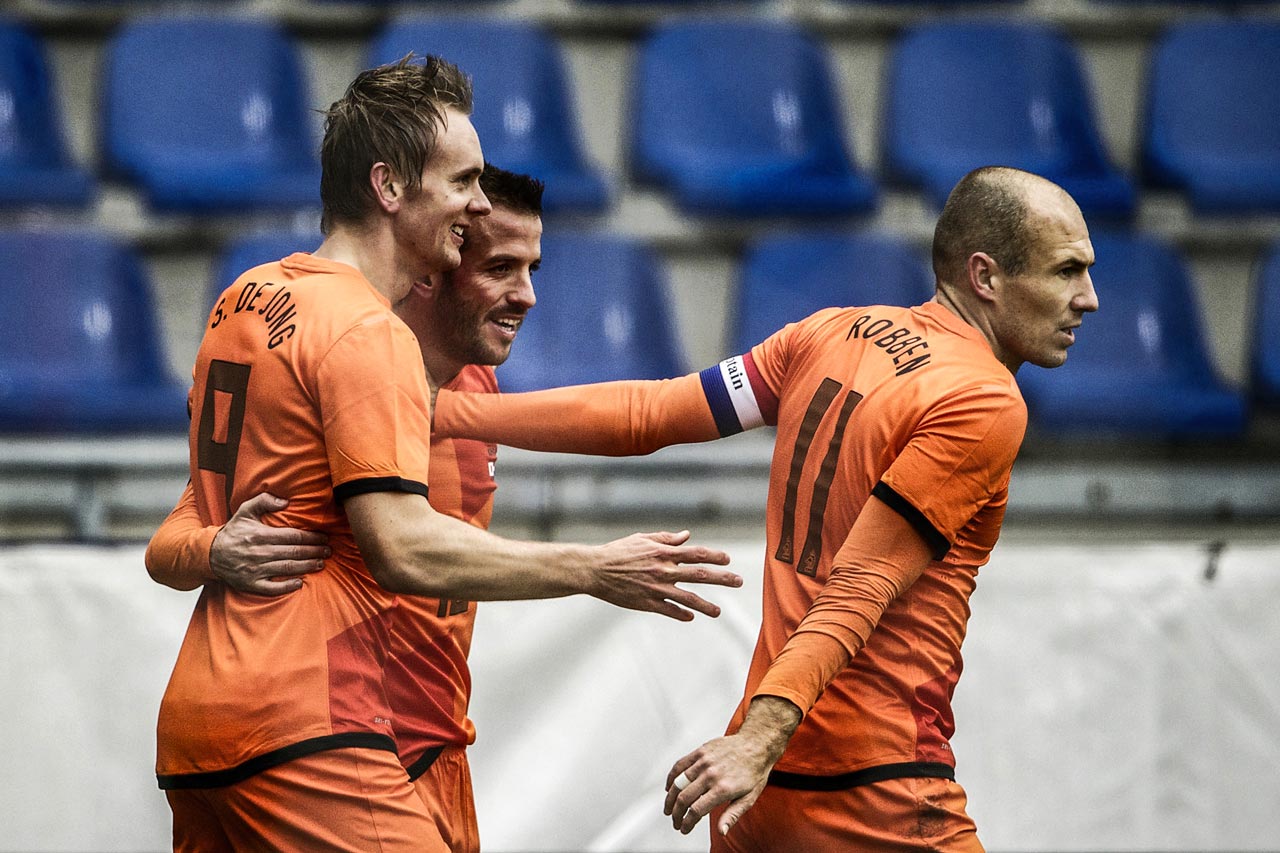 Football can take you right away from family as you pursue your dreams in different countries, but it can also put you in direct competition with a loved one when everything is up for grabs.
The game that stands out in my memory was Ajax's last one of the 2010-11 season against Twente. They were first in the league and we were second – one point behind. We were at home and my brother Luuk, a striker, was playing for Twente.
We won 3-1 and I scored twice. It was my first premiership and the first in seven years for Ajax, so it was very special. It was a big thing for the city and one of the best experiences and atmospheres I've had in the game.
That's football, and Luuk and I both understood that. The result didn't change the fact we were family. It was a massive game, but afterwards on the pitch we spoke to each other. I was sad for him and he was happy for me. Twente had won the title the year before.
It was the first of four straight titles for Ajax and Luuk is now up to four as well, including three in the last four years with PSV Eindhoven. We've both had a good run.
We've played against each other a few times over the years in some very competitive and important games, but being on opposite sides never changed our relationship.
A few days before that game that decided the title, we were both at a family dinner, and even when we're living and playing in different countries we speak to each other almost every day on the phone.
On the pitch, of course you want to win against anybody. But off the pitch we're really close.
That will never change.
More about: A-League | Eredivisie | Premier League | Siem de Jong | Sydney Derby | Sydney FC | Western Sydney Wanderers