Derby lessons from Ajax & Newcastle
I'm a professional footballer on one hand and an adventurer on the other.
It was firmly in my mind to play in Australia eventually. I thought it would be a few more years before it happened, but that's football. It's not an exact science.
Joining Sydney FC on a one-year loan deal from Ajax Amsterdam made total sense to me.
After pre-season at Ajax I realised I wasn't going to play as much first-team football as I hoped. And coming off a couple of difficult seasons already, I thought, 'OK, I'd be open to playing somewhere else under the right circumstances'.
I spoke to my agent and told him that, if I was going to switch clubs, I didn't want to stay in Holland. Go south of Europe. Try something different. It depended on Ajax because I still had two years on my contract and you can't just up and leave, but a few weeks later he told me about this loan option to Sydney.
I did my due diligence. There had been a number of Dutch players and coaches go to Australia in recent years. John van't Schip had coached at Melbourne City and, of course, Guus Hiddink was in charge of your national team.
And I'd known Jordy Buijs through football since we were teenagers.
Sydney was a big club that competed regularly for the title. If I got a lot of game-time for them and we got good results that would be a strong option for me. So I rang Jordy to see what he thought about the club and the city.
He said it was a lovely city. Maybe a bit expensive, but it depends how you live, of course. Living in Amsterdam is quite expensive as well. He was very positive about the club and said the level of football was good, if a bit different to the style I was used to.
My parents had actually been to Sydney and other parts of Australia last year as tourists. They gave it a glowing report as well. I love to read and I'd read a lot about Australia. From what I could tell, the culture wasn't too different to Europe. Everyone loves sport here. Football might not be number one, but it's still up there with a few others.
I've always been conscious of broadening my horizons. I'm driving to the training ground every day here and listening to a podcast or book during that time. I'm trying to learn a few things outside of football for when the time comes that I'm no longer playing.
Also, my partner Fieke and I love to travel. We've been together a long time and travelled all over the world – Africa, Asia, America. Australia was one of those countries we both really wanted to see.
Hopefully, now we've settled in we can see a bit more of the city on my days off over the next few months and maybe a bit more of Australia at the end of the season.
It depends on the football and what Ajax wants to do. My aim now is to play a lot of games and get back into a rhythm. Hopefully, I can do that and help Sydney FC win trophies.
That's why I play the game.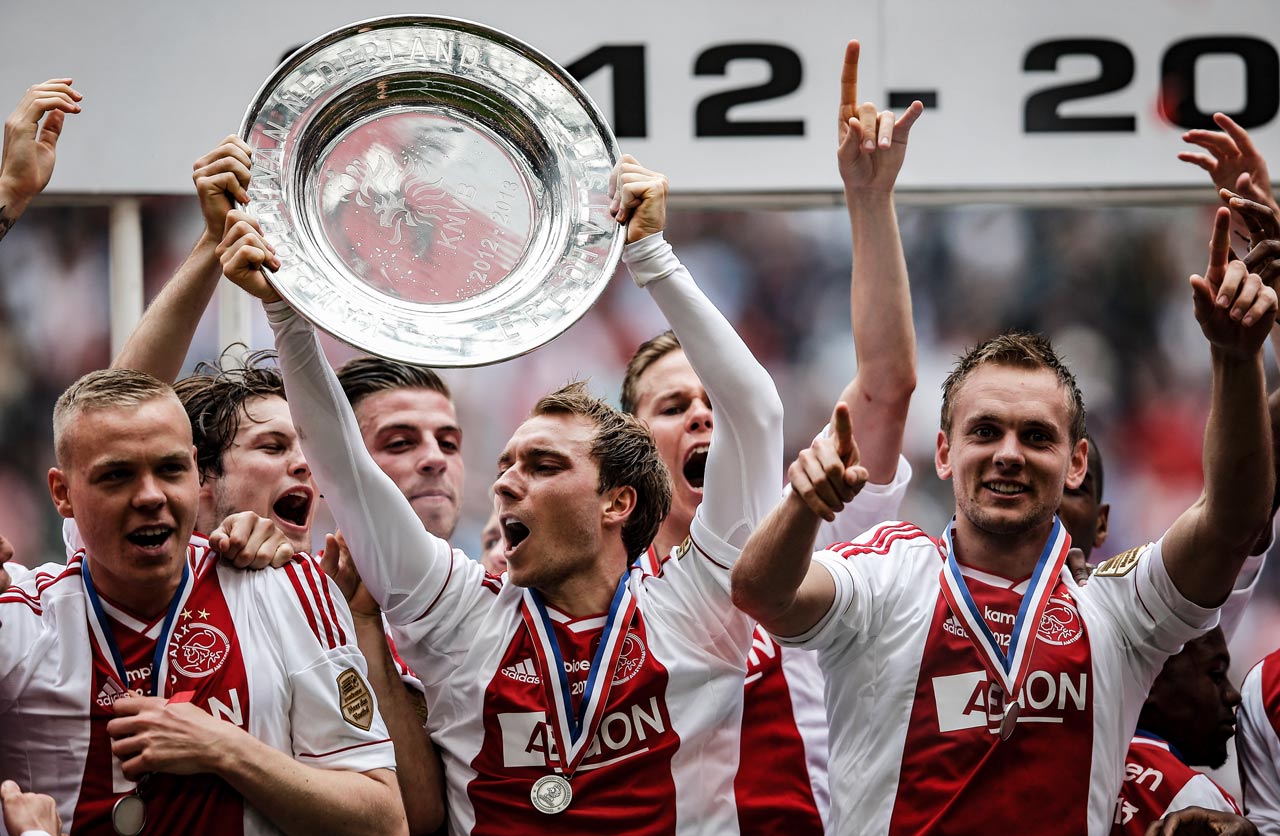 HOLLAND TO THE SCG
I'd heard about the Sydney Cricket Ground. I'd seen it on TV when I was playing for Newcastle United and there was a game being shown there. I knew it was a famous ground, but I hardly knew anything about cricket. I still don't. I know they have a national cricket team in Holland, but that's as far as my knowledge of the sport goes.
I certainly never expected to find myself playing football on the SCG, but that's what I'll be doing on Saturday night. Another new experience.
I'm used to playing derby games for Ajax and Newcastle United.
At Ajax, it was against Feyenoord. Two different cities, but geographically not all that further apart than Sydney FC and Western Sydney Wanderers here. It's probably the biggest game in the Dutch Eredivisie. I've played in a lot of those and I think I only lost one out of about 12.
The Newcastle derby against Sunderland was another big one. The results there weren't as good as I had with Ajax, but two teams from pretty much right next to each other made for a great atmosphere. Quite hostile when you went to the opposition ground, but still enjoyable to play in.
We played the Wanderers in a semi-final of the FFA Cup at Penrith and that was quite a big occasion, but I know Saturday's game will be a lot bigger. Everyone has told me they're expecting a huge crowd, which is just what I like.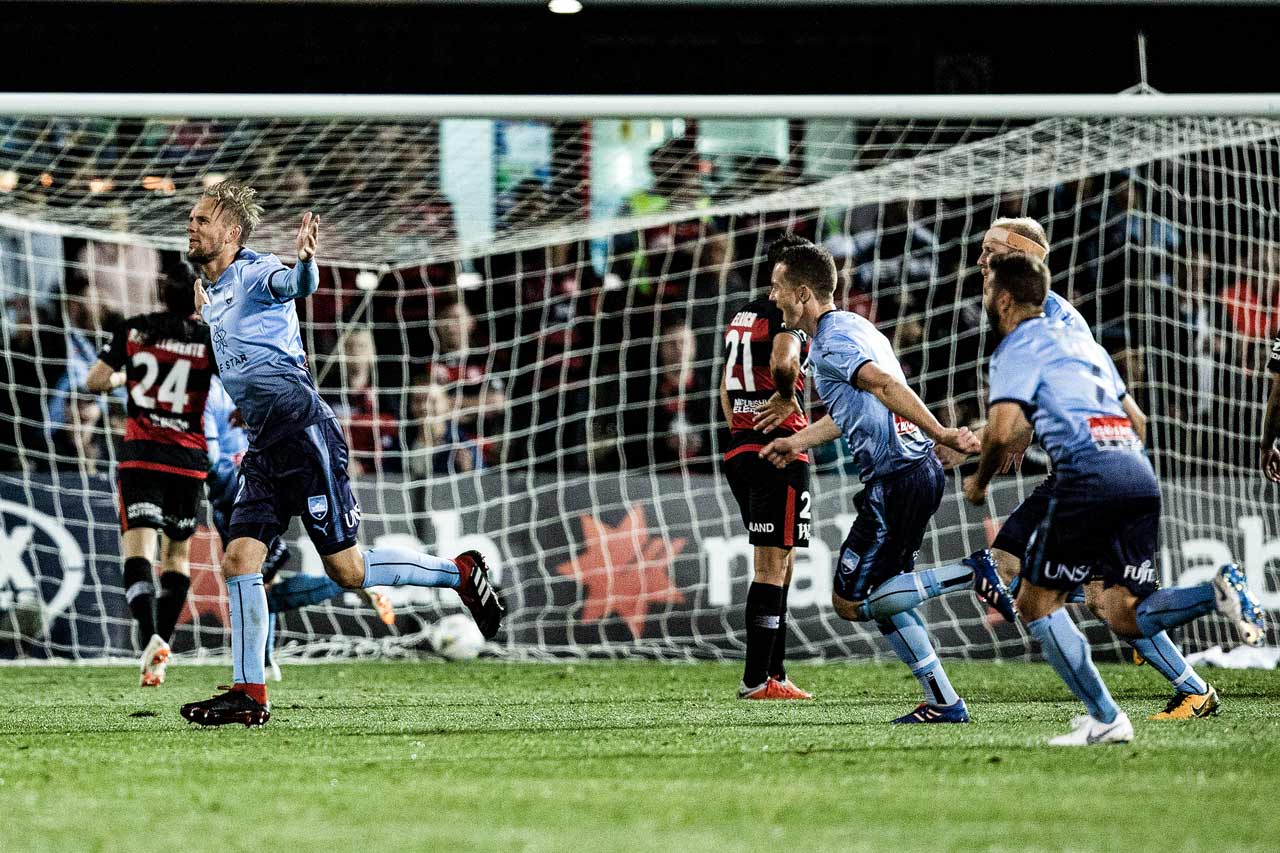 Excitement creates pressure. That brings out the best in players.
I've heard they used to play football at the SCG quite regularly, but that there hasn't been a game there for over 30 years. So this really is a special occasion. We've trained there twice and I've got to say it's a strange feeling that takes a bit of getting used to. The playing arena is so vast – especially the part we won't actually use. Training on it is going to be an advantage to us.
We played a few A-League teams in pre-season and the cup, and now I've had my first A-League game in the 1-1 draw with Adelaide United. It's a physical league and the intensity is quite high. I like it. I think it's going to be good for me.
I'd read about the competition, but not seen much of it. But I know that after the last couple of seasons Sydney have high expectations. That suits me. I won four titles with Ajax, but the last one was four years ago. I'm ready to go title-hunting again.
More about: A-League | Eredivisie | Premier League | Siem de Jong | Sydney Derby | Sydney FC | Western Sydney Wanderers