LIFE IN MELBOURNE
Aside from the driving, I found moving from Delhi to Melbourne quite a smooth process. The BCCI had no problem with it and neither did my teammates. I had visited Australia previously and I had a good idea about the lifestyle, the culture and the food. It's a good life.
The housework situation here is quite different, though. In India, we have domestic help but here you do everything yourself. I quite enjoy that change of mentality. I will vacuum the floor and clean up the garden and do the shopping, whereas if I was in Delhi I wouldn't even think about all that.
It's the same with my daughters. They clean their rooms and make their own beds here, which I think teaches them good habits. They also know the value of things. One of my daughters has just started part-time work as a dog-walker around our suburb. She knows now how hard it is to earn money. That is a good life lesson for her.
The Indian community in Melbourne know I live here and sometimes we get people knocking at the door wanting to meet or get a photo. … But for the most part people are respectful.
I love the outdoors lifestyle in Melbourne. We go to Dandenong mountains sometimes and feed the cockatoos. I enjoy dropping my son off and picking him up from school each day, or taking my daughters to watch a show like The Lion King when it's on in the city.
My girls are into the local music scene here, but I prefer Punjabi music, my mother tongue. People also tell me I need to get a footy team. My mother-in-law loves the AFL. She supports Carlton. I am happy just to watch it on the TV.
I got all my arm tattoos done here in Melbourne. My wife found the guy and he is really good. She's my handyman for everything over here and I'm her handyman back in India!
From a cricketing perspective, living here is good. The facilities are excellent, I have created a system and I report into the BCCI to update them on how I am going. I work with a few local Australian coaches and there are clubs and indoor net facilities I have access to. I also go to the local gym. It is not that difficult keeping on top of things here.
Sometimes I have a hit at the MCG nets. It's a beautiful ground, one of the best in the world. I was at the MCG one time and the people there must've read somewhere that I lived in Narre Warren. So they were chanting 'Narre Warren! Narre Warren! Narre Warren!' It was pretty funny.
The ground that brings the most emotion for me is still Feroz Shah Kotla, though. I grew up at Kotla. I've been playing there since I was a teenager. This year I'm going to play with the Delhi Capitals. It will feel like I'm coming home.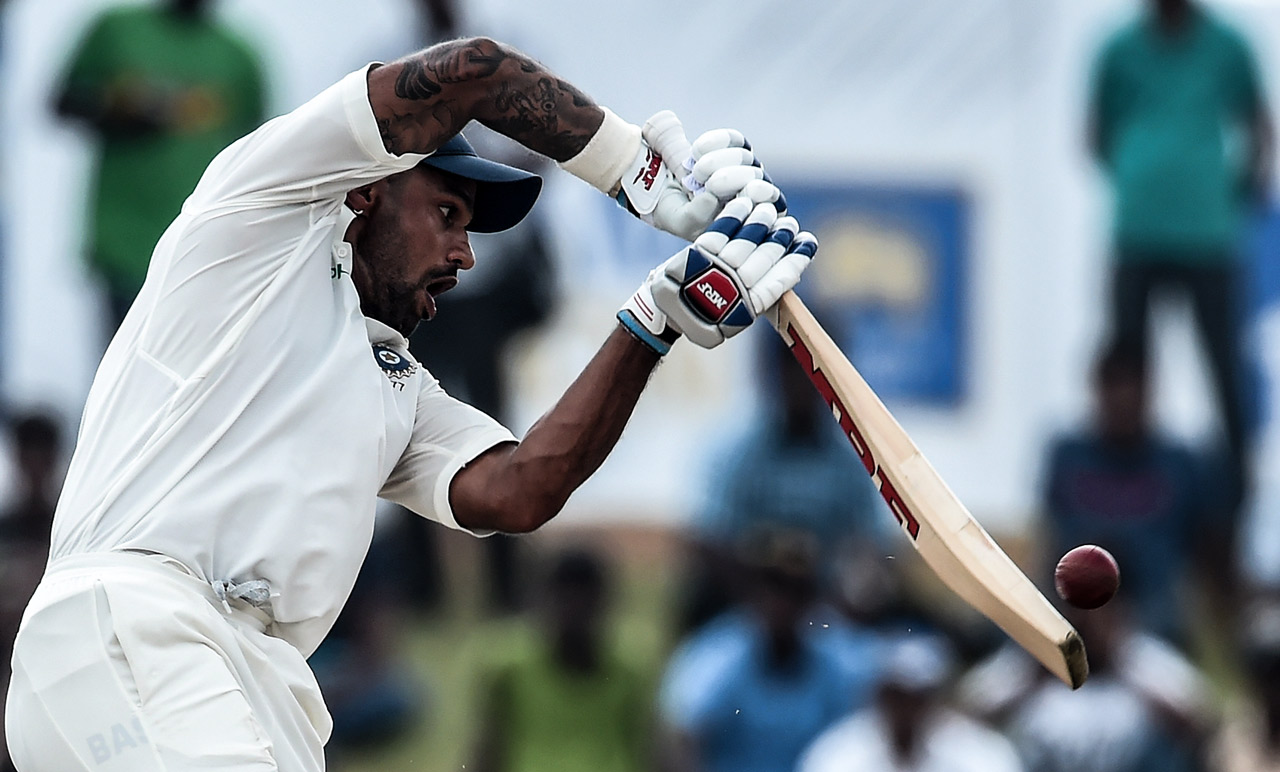 DIWALI and CHRISTMAS
I am home at the moment for six straight weeks. That is the longest time I have spent here consecutively since we first moved. I joked to my wife a few weeks ago, 'I wonder if you are going to like having me around the house this much?' Luckily, it has been beautiful.
This year, we are going big for Christmas. We've already started decorating our home. The Christmas tree is there. The lights are in the backyard and the front of our home. I can see Santa Claus all over the place!
Whenever I have a gap in my schedule I jump on a plane from India to Australia, come home and spend time with my family. Everything I do is for them.
I celebrated Christmas for the first time three or four years back when I was here for India's Test tour. We invited my teammates and their families over for a barbecue. It was a good feeling to have them in my home. I think they enjoyed it, too.
We celebrated Diwali here a few weeks ago, too. We did Lakshmi Puja, which is like prayers. We played cards as a family. Now I'm going to enjoy Christmas. This family time means a lot to me. I cannot thank them enough.
Aesha understands my situation very well. It's a very intense life but we make it work. Sometimes it happens that I won't see her for two months at a stretch. We do a lot of FaceTime. That's how we keep going. The technology has really helped us.
Wherever possible, my family travels with me. I think it is wonderful for the kids. They live the Aussie life and the Indian life. They can live and communicate in both cultures.
They won't have to travel so far for my next assignment: the one-dayers against Australia. I'll join the Indian team for that. It's good for me that I'm training here in the local conditions. There will be no acclimatising.
And then we're off for another big year, which includes the World Cup in England. My family were with me for our Test series in England a few months ago. They love it there. Hopefully we will make some more wonderful memories together.
More about: Australian cricket team | Carlton | Cricket World Cup | Indian cricket team | IPL | MCG | T20 | Test cricket