SECURITY & FAIRNESS
The impact of our gold medal in Rio was felt well beyond rugby. It ignited something bigger. I believe it caused a real momentum shift in women's sport across the country. It got the public excited, it mobilised the media and it demonstrated what female athletes were capable of in a traditionally male sport. It also gave confidence and encouragement to competitions like AFLW, NRLW and others to evolve and suddenly girls throughout the country could see a new pathway.
I'd like to think our pregnancy policy will have the same effect.
We aren't the first sport to adopt one – we spent a lot of time studying netball, basketball and other sports in formulating our own policy – but, as Olympic gold medallists and national squad members, we are in a unique position to lead positive change across all of women's sport.
The process for us really started when Nicole Beck, a key member of our Rio squad, became pregnant after the Olympics. Nicole was the test case in many ways. It started a lot of conversations among the players.
What if I get pregnant? What happens then?
It didn't seem fair that by becoming a professional athlete you gave up the access to maternity leave that you would've had as an amateur. And it certainly didn't make sense that having a baby could quite literally end your career.
We weren't just a group of women playing for fun on the weekends.
This was our job.
I had been on the board of RUPA since 2014 and that gave me an opportunity to be a voice for the women's game – to fight for issues that mattered to our playing group. There were definitely obstacles we had to overcome to have the pregnancy policy included in the new CBA but, together with RUPA and Rugby Australia, we got there.
I'm really proud of that. We all are.
The policy will continue to evolve through the years. This was just the first step (and an important one at that). We now have a template that we can build on and one that could support not just women's rugby players, but potentially female athletes across other sports, too.
Why should our careers and livelihoods be threatened for starting a family?
Emilee Cherry is our first player to be covered by our pregnancy policy. She's due to have her baby in June and she's determined to come back afterwards and earn her way back into the Olympic squad for Tokyo in 2020.
That's how it should be.
Pregnancy is very demanding on the body. There is no guarantee an athlete will make it back to the national squad after childbirth. But it is absolutely critical that they are given the opportunity.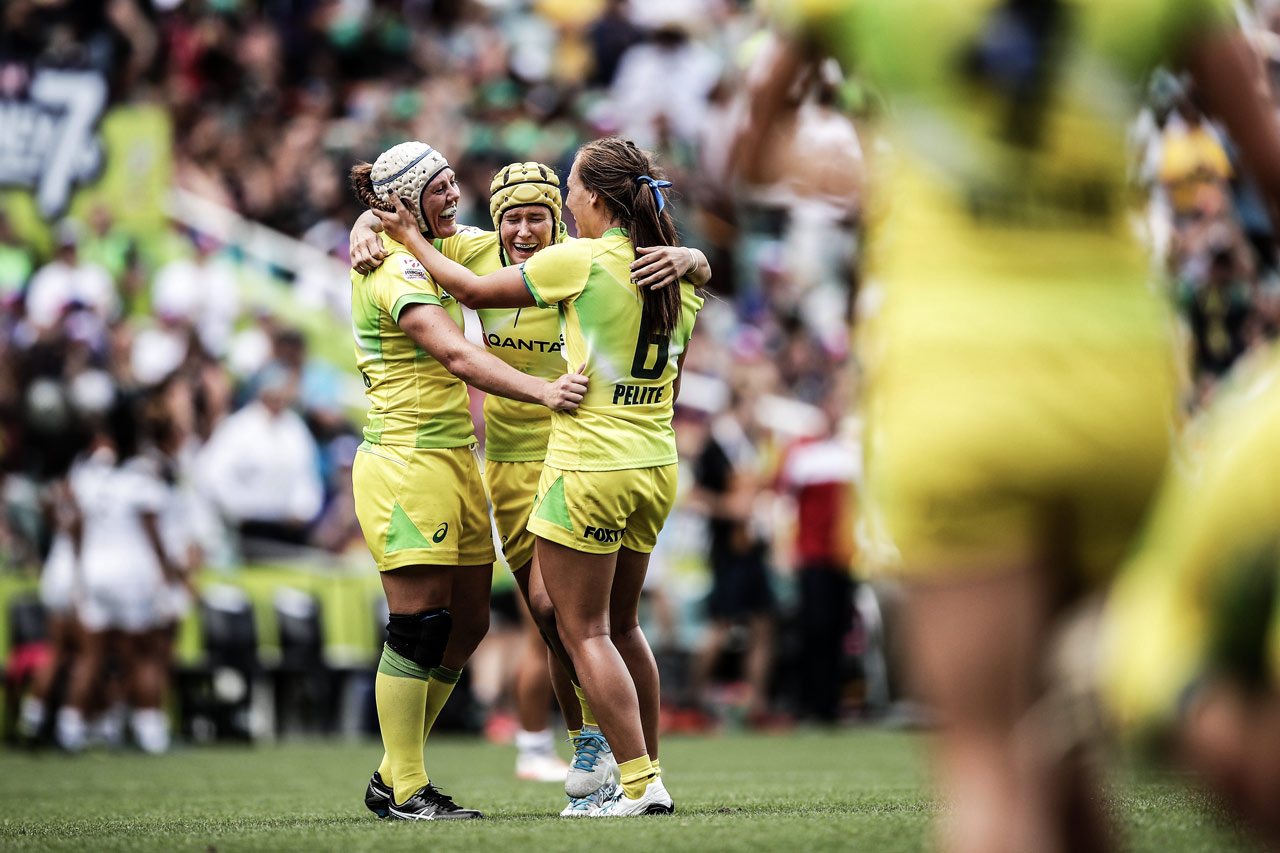 THE FUTURE
It's crazy to think how far we've come in the last five years.
I think we'll go even further in the next ten.
Defending an Olympic gold medal will obviously be a new challenge for everyone, but we're up for it and the feeling ahead of Tokyo among the players is very positive.
But just as important as elite competition are the pathways.
When I was a kid growing up, there was no clear route for girls to play international rugby. I was lucky enough to fall into club rugby, play a few games for Queensland and get picked for the Wallaroos. It was as much good fortune as it was good planning. I reckon there are plenty of women my age who might've achieved the same thing if they'd known that there was a pathway to elite competition.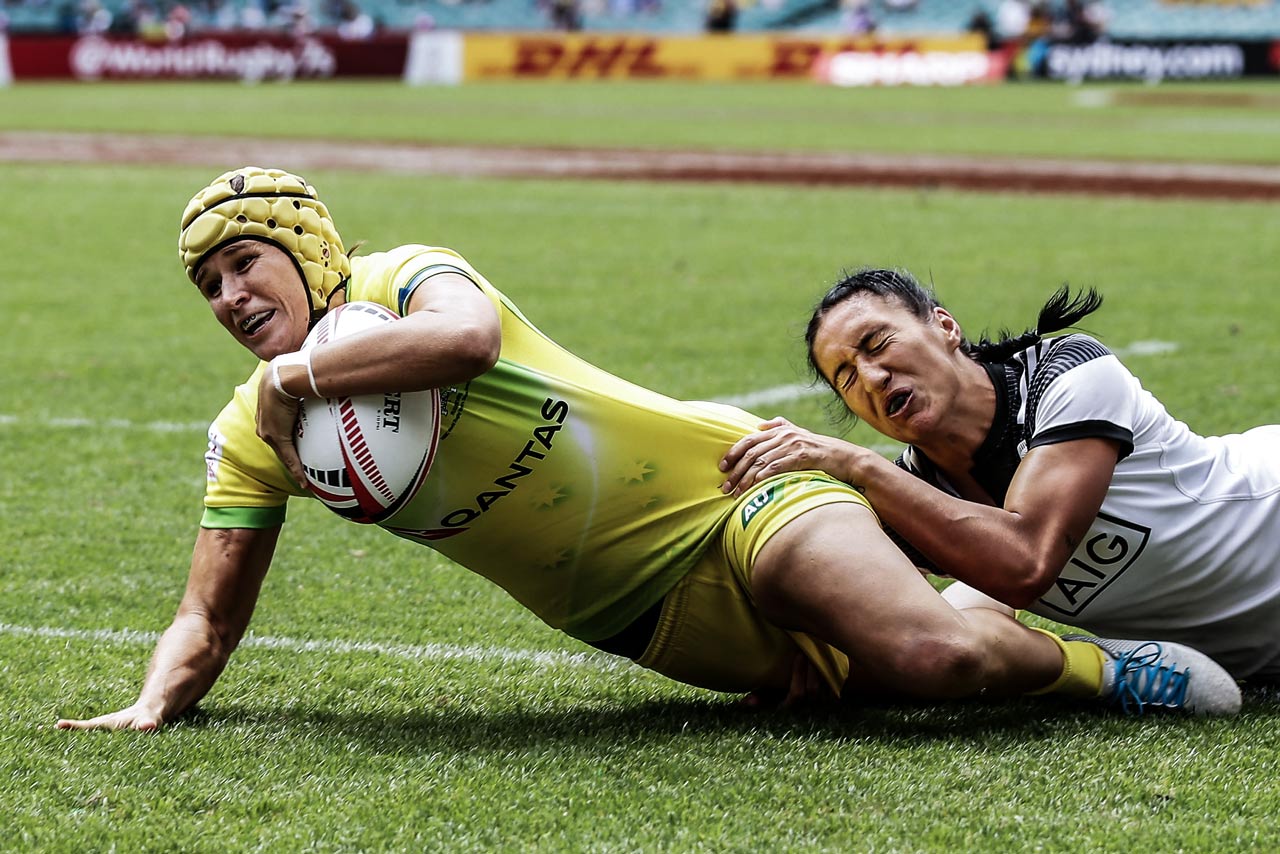 It's very different these days. You've got club sevens, university sevens and development squads feeding up into senior sevens squads and ultimately the national team. And with the Super W, there's a clear pathway for the XVs game, too.
Young girls can see it. They grow up knowing that, if they have the talent and the dedication, they can have a successful career in rugby. That's a new thing for our game – and it's huge.
But we can't stop here. There is plenty of competition for talent from tournament like the women's Big Bash, the W-League, NRLW, AFLW, Super Netball, the WNBL and more. They're looking to expand and evolve, just like we are. We need to look after our players and make sure we're always improving.
The lure of an Olympic gold medal is important for us. Not every team sport can offer that.
I jokingly say I wish I was ten years younger but, really, I'm not sure about that. It's been incredible to be part of the generation who played through rugby's transition from amateurism to professionalism and ultimately Olympic gold.
I'm excited to see where the next generation will take us.
More about: Aussie 7s | Queensland Reds | Rio 2016 | Rugby Sevens | Super W | Tokyo 2020 | Wallaroos | Women's Rugby | Women's Sport