It was different in the amateur era. Back then, most of us held down full- or part-time jobs and played rugby on the weekends.
If one of us became pregnant, no worries.
We would be covered by our workplace's maternity leave program.
That all changed in 2014 when women's rugby union went professional. The demands of the sport – traveling, training and competing all around the world – were such that holding down a fulltime job outside of footy was pretty much impossible as we worked towards the Rio Olympics.
Rugby was our livelihood, yet there wasn't much in the way of protection.
Pregnancy was a good case in point. Given the heavy physical demands of rugby, it's not like you can keep training right up until you give birth. And maternity leave? There wasn't any. We were all on 12-month contracts and we weren't sure whether they would be honoured if we became pregnant.
I spoke to a few of the girls in the national squad and it was a concern we all shared.
Why should our careers and livelihoods be threatened for starting a family?
Why shouldn't we have the same benefits as female office workers?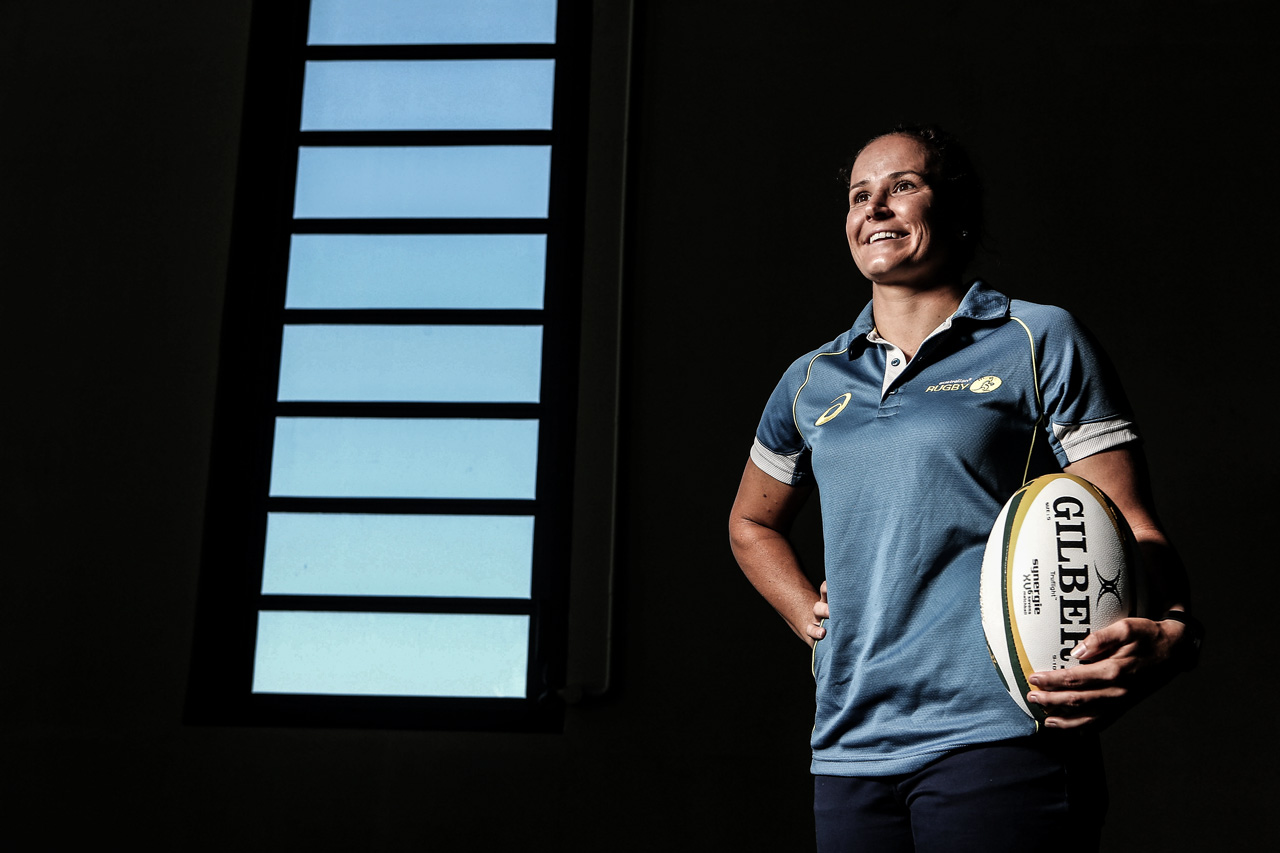 AN UNLIKELY BEGINNING
Never in my wildest dreams did I think I would be fighting for athletes' rights.
I didn't even think I would be playing sport.
My life plans started to change on a Tuesday night when I was 17. My mum asked if I could head down to Easts Rugby Club in Brisbane to pick my brother up from training. 'Yep,' I said. 'Send me the address and I'll get him.'
At that point, I'd never thought of rugby as an option. I was into tennis and hockey and would sometimes muck around with the footy on the sideline while my dad and brother played rugby.
I mainly just watched the boys play, though. That's what all the daughters did.
So, anyway, I headed to Easts and while I was there my brother introduced me to two Wallaroos, Cheyenne Campbell and Selena Tranter. They said, half-jokingly I think, 'You look alright, you should come and play rugby with us.' And I was like, 'I don't know about that. Mum and Dad might not let me!'
I got a text message the next day from Cheyenne and Selena saying they had organised for my brother to pick me up from school and take me to footy training. I didn't have boots or anything, but I still went down. It was the first time my eyes were opened to the possibility of playing rugby.
I started playing the next year and I haven't picked up a tennis racquet or a hockey stick since.
For the next few years I was able to balance rugby with either fulltime uni studies or working as a PE teacher at Alexandra Hills State High School and Loganlea State High School. It was pretty full-on. We were training with the Queensland Reds at Ballymore three or four days a week, morning and night. That meant starting most days before 5am, training, working, training again and getting home quite late. I was scheduling my annual leave around the Wallaroos schedule.
As the rugby commitments increased, I scaled back from full- to part-time work. And when women's rugby went professional in 2014, that was pretty much it. Footy was the focus.
More about: Aussie 7s | Queensland Reds | Rio 2016 | Rugby Sevens | Super W | Tokyo 2020 | Wallaroos | Women's Rugby | Women's Sport