Smith I see slightly differently. Like Selwood, he's a tough player, and he's clearly incredibly talented and reads the game well. But beyond all of that, as a captain, he's the ultimate lawyer on the field.
People complain about it and get on his back, but within the rules he tries to manipulate situations to go his team's way and win the game. He'll do anything to get an advantage in his conversations with the referees, but it's all legit the way I see it.
He's one of those players who, if he's in your team, he's God. And if he's not, the opposition fans will never stop trying to find a way to criticise him, even when they know how good a player he is.
Smith's record at all levels of the game stands for itself. He's a class above in terms of NRL captains.
I'm sure he gets a bit of a headstart with the referees because of his stature as one of rugby league's greatest-ever players – and no doubt he uses that to his advantage. Why wouldn't he? He's trying to get an edge and sometimes the referees allow it.
So he's that intelligent, shrewd, brilliant style of captain. Working the refs, frustrating the opposition, putting his team in a position of advantage.
Come on, you've got to be impressed by that.
I'm well-known for having a few words to the referee, too. Sometimes in jest, sometimes serious. I don't pre-plan it, it's just spontaneous. That's not going to change much, although now I'll be aiming for the refs to not waive me away so much! Seriously, if I'm wearing the armband then it should be me talking to the ref on behalf of the team.
As I play under different referees in this new role, I'll seek to have a word to them before games, just to let them know where I'm coming from and that I'm looking forward to establishing a good working relationship.
I'll be treating the referees with respect. I won't be disregarding anything they have to say and hopefully that will be reciprocated and they will listen to me and consider my point of view.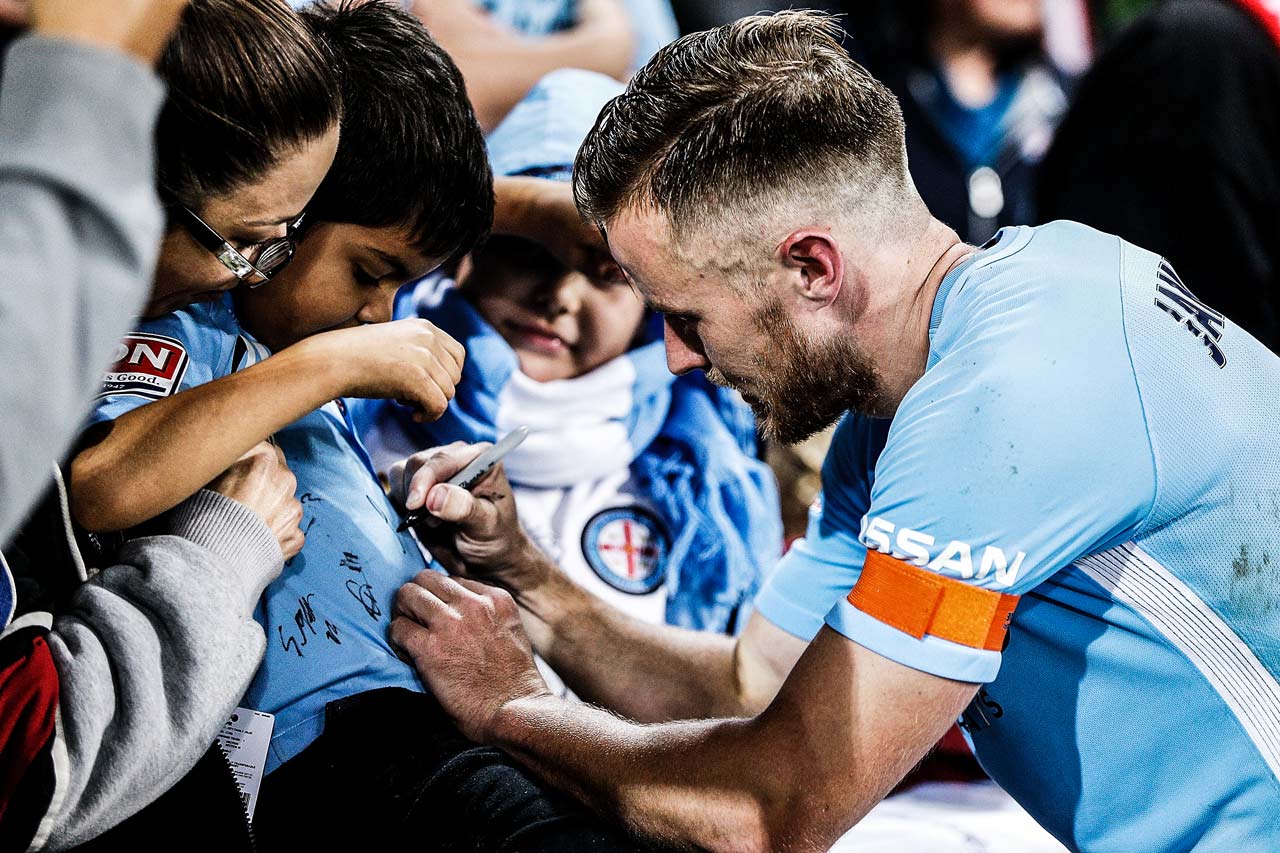 HONDA & THE DERBY
It's going to be a huge buzz leading the team out for a derby game against Melbourne Victory to open the season. I played in three of these games last season and a couple of years before that I played for the Wanderers in the Sydney derbies.
They have a feel all of their own. It's personal for the fans and that resonates with the players. It's three points, like any other game, but it's different against your cross-town rivals when there's the chance to get one up on them.
The challenge is to be able to channel that extra feeling into winning the game.
Don't get carried away. Don't go over the top. Stay with what you know you've got to do.
I've been asked whether I think it's good going first-up into a derby or whether it would've been better to lead into it after a few rounds. I say go for it. Can't wait.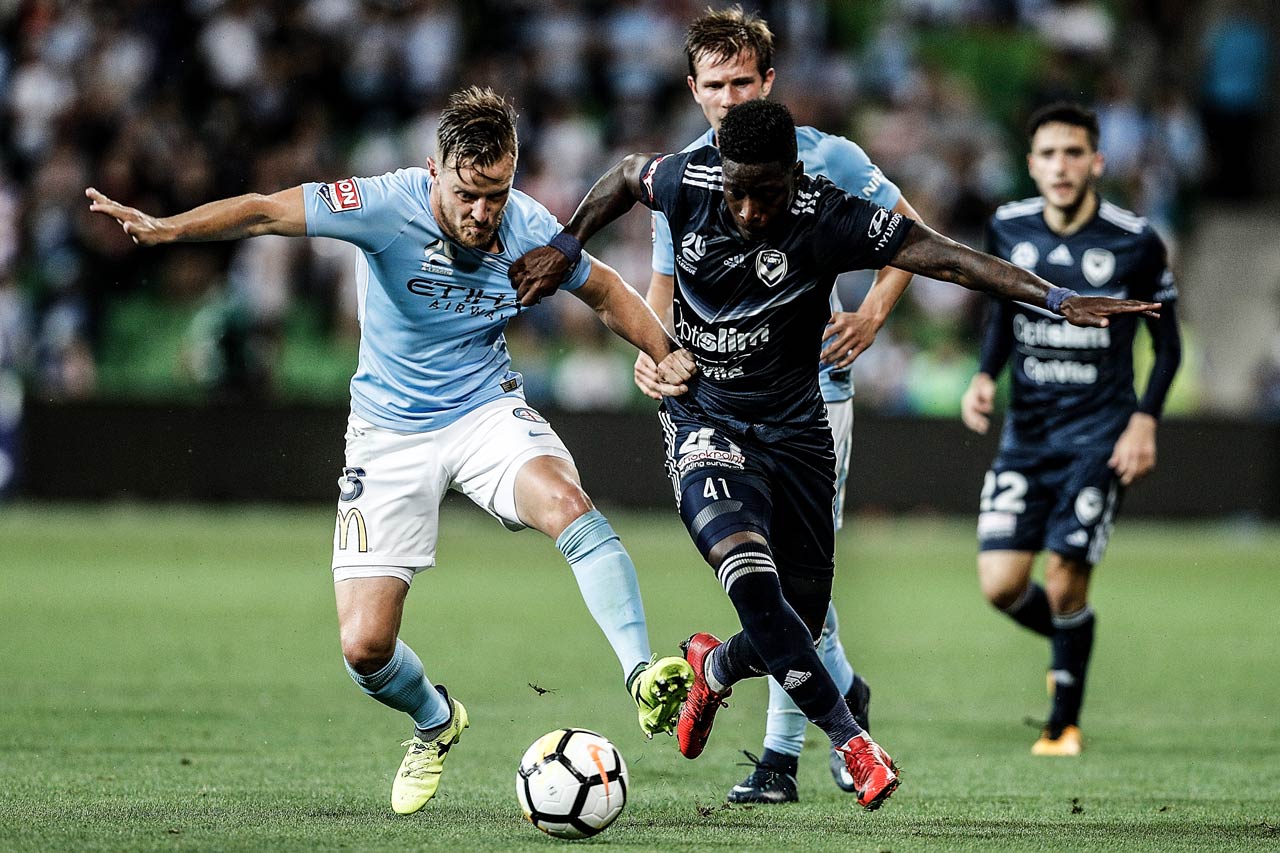 There have been significant changes to both squads since last season, but that's normal in the A-League. The pre-season is long, there's plenty of time for players to get used to each other.
Besart Berisha is gone from Victory, which will probably seem weird to their fans. But they've brought in Keisuke Honda. Even as the opposing captain this weekend, I still think it's great whenever someone comes into the A-League with a genuine international profile like Honda's.
It only helps the game here and spreads the word of the A-League around the world. It was the same when Tim Cahill joined City. But we don't base our preparation on dealing with one player in the opposition. That's never been the case at whichever club I've played – whether it was Alessandro Del Piero or another marquee player.
You understand that player's qualities, but you don't set out specific plans or traps to try to nullify him because if you're devoting numbers to that, it opens up opportunities for the other strengths that team may have.
You trust your own structures and systems and that's what we'll do on Saturday night.
I look around the dressing-room and I know I'll back our boys in against anyone.
More about: A-League | Cameron Smith | Joel Selwood | Keisuke Honda | Leadership | Melbourne City | Melbourne Derby | Melbourne Victory | Sydney FC | Western Sydney Wanderers