The day Ellyse floored us
My feelings towards the WBBL have changed a bit since the Sixers' first game.
It was four years ago, the inaugural season of the WBBL, and we were playing the Thunder at Howell Oval in Penrith. I was bowling to Alex Blackwell and she smashed the ball back at me. I dropped it, dislocated my finger and ended up at Nepean Hospital.
I remember sitting there in the emergency room listening to score updates while the doctors were trying to pop my finger back in. We were well truly beaten that day.
It's amazing to think how far this team and this league have come since then.
We lost our first six games in a row to start our life as a WBBL franchise. That's pretty horrible at the best of times and even more so in a 14-game season. It was a tough schedule – sometimes we'd play two T20 games in the one day – and nothing was clicking. We didn't leave ourselves a lot of margin for error to make the finals.
Things started to change for us just before Christmas. We played the Scorchers at the SCG and we won the match by five wickets with seven balls to spare. We were all in a huddle together celebrating our first WBBL win. Then Ellyse Perry jumped in.
'How good is this! Our first win! But … ummm … I've got to go because I'm going to get married this afternoon,' she told the group.
We were all amazed! She'd kept the whole thing really tight. Alyssa Healy and Ellyse had been friends since they were knee high to a grasshopper and Alyssa was like, 'How did I not know about that!?' Fair to say we were all pretty stunned.
Fast-forward to today and the Sixers have made the final in all three WBBL campaigns to date and have lifted the trophy the last two years. We're hoping for another big result this year.
To say we've come a long way since those early days is an understatement.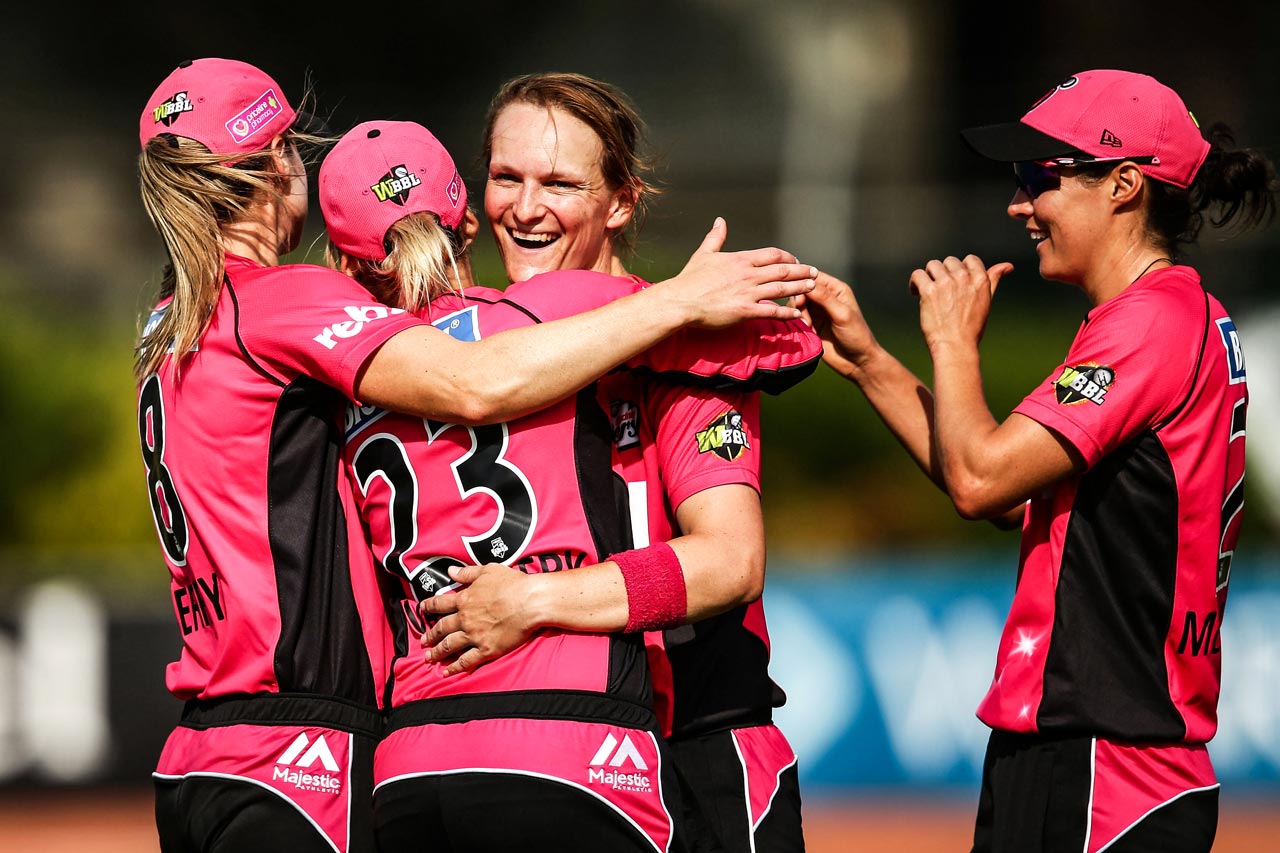 THE REVOLUTION
The WBBL has evolved a lot, too. We were happy with any kind of TV coverage when the league started and now our games are on two different channels. It's great that the fans and public have a choice of how they can watch us play. It's not so much a case of finding us anymore as it is which commentary team or stats package you prefer.
The crowds have exploded as well. We were signing autographs after a game at North Sydney Oval a few weeks ago and Alyssa pointed out a dad and his daughter. 'These guys have flown over from New Zealand just to watch us,' she said. The Sixers were that little girl's favourite cricket team.
I was blown away. To know we're having that kind of influence on little girls, especially, is amazing and certainly something that we as players need to get used to. Our influence stretches further than we think.
It's hard to overstate how important this league has been to the players. Take Ellyse Perry for example. Everyone knew she was a quality cricketer before the WBBL, but there were probably some doubts about her T20 abilities, especially with the bat. Everyone spoke her about her strike rate and ability to clear the boundary. Each year she's improved in both of those areas and continues to be one of the most consistent batters in the game. Her season so far this year has reached new heights and I hope she gets the chance to repeat it in the T20 game at the Australian level.
The same goes for Alyssa Healy and Ash Gardner and many others in the competition. The WBBL pretty much put Ash on the international stage. She wasn't playing a lot of 50-over domestic cricket prior to the Big Bash but as soon as this tournament came along, she found the freedom to play the way she wants to play. These days she's an absolute weapon with bat, ball and in the field.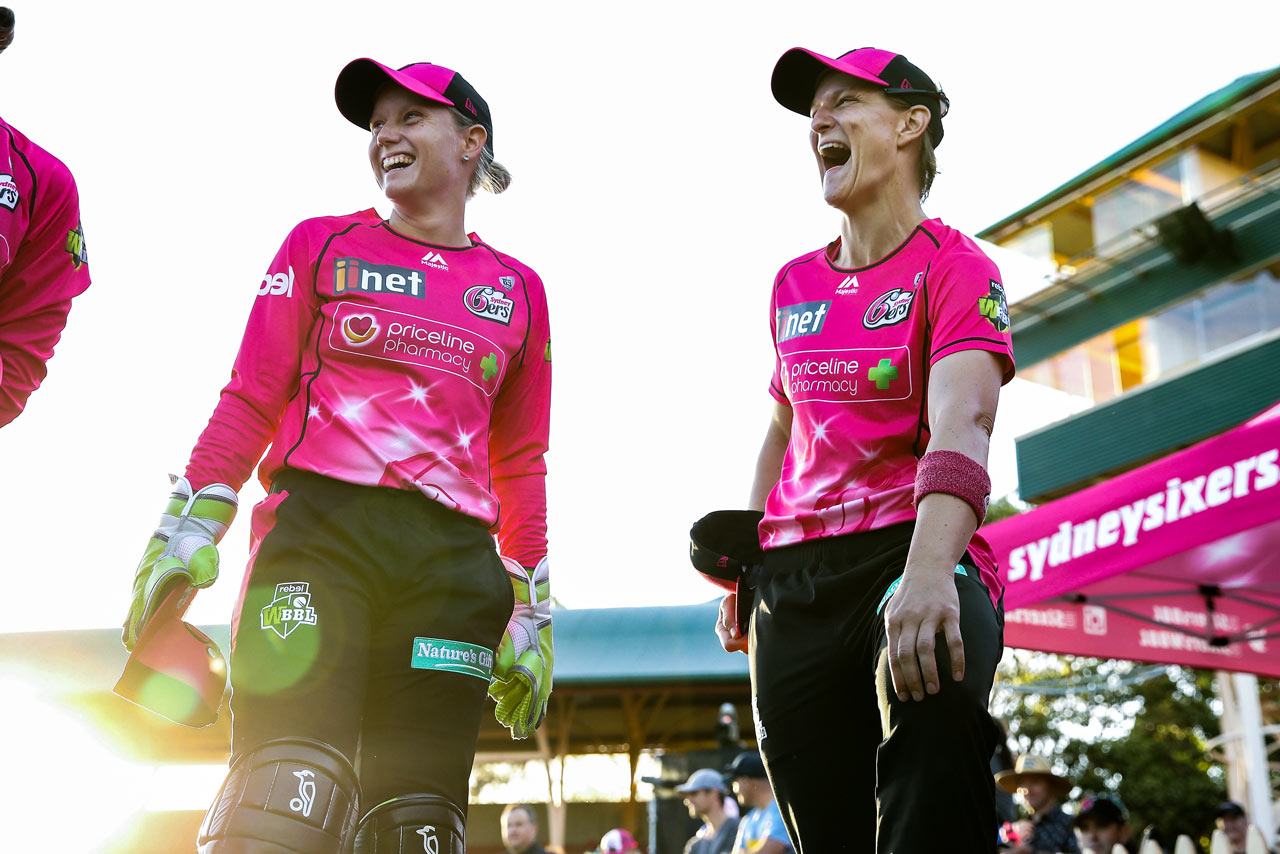 I've got a lot to be thankful for, too, in regard to the WBBL.
When I first came into domestic cricket, there was no payment. I was lucky enough to start my career when Cricket NSW began paying for players' flights and accommodation for away games – the previous generation of players had to dip in their own pockets to represent their state – but the opportunities were relatively limited compared to now. It was difficult juggling study and work. Some players used to take annual leave from work to play games.
It wasn't until my second or third year that I received my first payment for playing cricket. It was only $2,000 but it helped in covering petrol costs and things like that.
These days, it's very different. The elite level is professional and the pathways up from the juniors are really well defined. I didn't even know there was such a thing as representative cricket for girls until I was 16 years old and that was only because one of the teachers at my school told me there were trials for the NSW Combined Catholic Colleges.
I went from a 16-year-old playing in all-boys teams with the Illawarra Catholic Club to a 17-year-old playing under-19s cricket for the NSW women's team in the space of a year. Off the back of that tournament, I was selected in the under-19 Australian team and from there I was into the senior NSW squad. I was a bit of a bolter in that regard.
More about: Alyssa Healy | Ellyse Perry | Meg Lanning | Southern Stars | Sydney Sixers | T20 | WBBL | Women's Cricket | Women's Sport