Everything taken away
During my first few years in wheelchair rugby, I mostly just went with the flow. Back then it was nowhere near as professional as it's become now.
You didn't have to train much, you just relied on natural talent. But, after 2008, the sport ramped up and we started training daily.
Around that time I started to take a bit more of a leading role in the team and it really started opening doors for me.
I got to meet some fantastic players who have incredible stories. It's been so interesting to hear those stories and think about the way people have overcome their disabilities.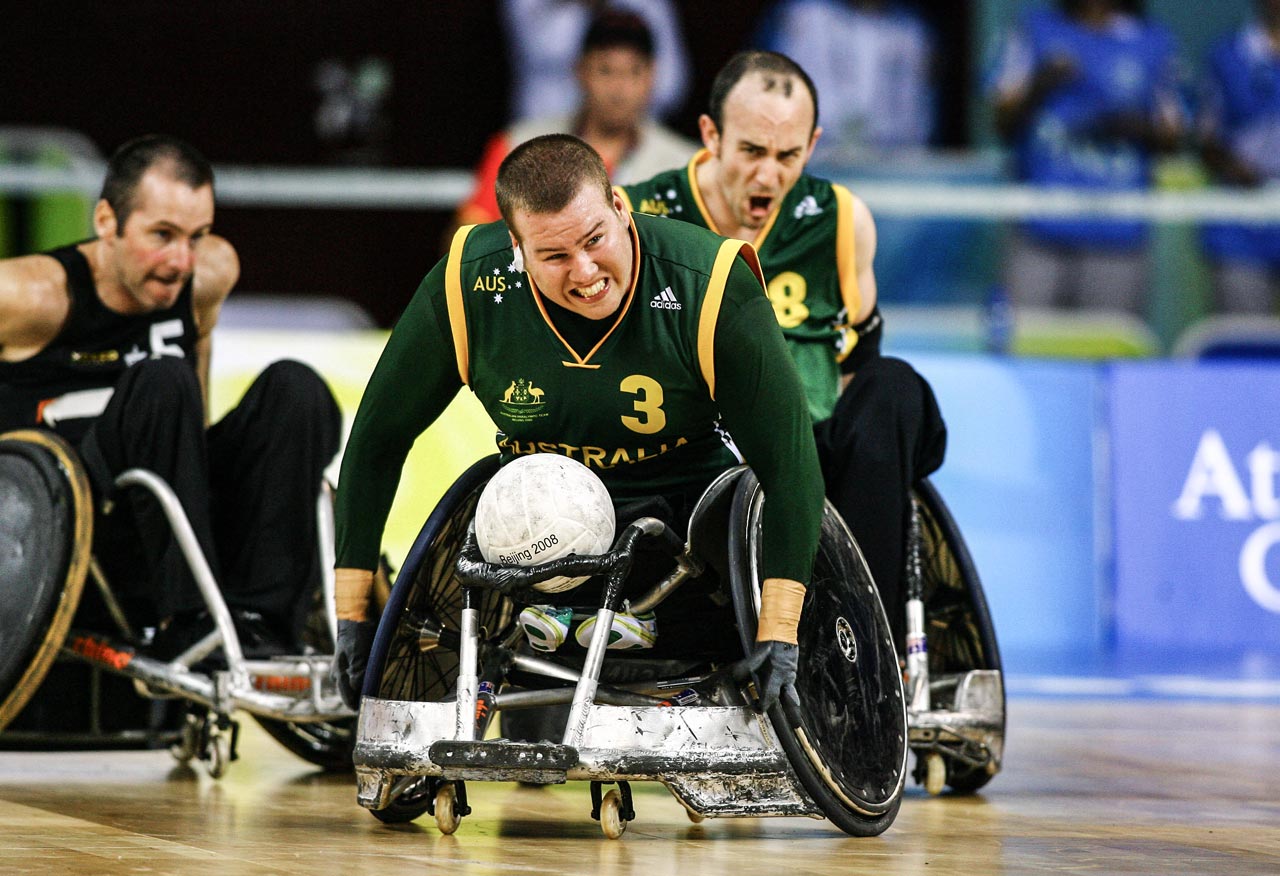 There are people I've played alongside who have broken their necks at the peak of their lives and had everything taken away from them.
Some had competed in able-bodied sport, went to parties and so on and then had to adjust their whole lives.
I was born with my disability and spent a long time coming to terms with it. But I never had anything taken away from me.
It's a huge thing to get used to, to change your life like that. Some learn to be independent and get on with what they've got. But many others go through depression and really struggle. 
When you throw competitive sport into the mix, it can be tough keeping a balance. There's a lot of doubts and a lot of nerves.
Failure can be a huge thing for any athlete, especially an athlete with a disability. It can lead to serious problems. I went through an experience like that last year.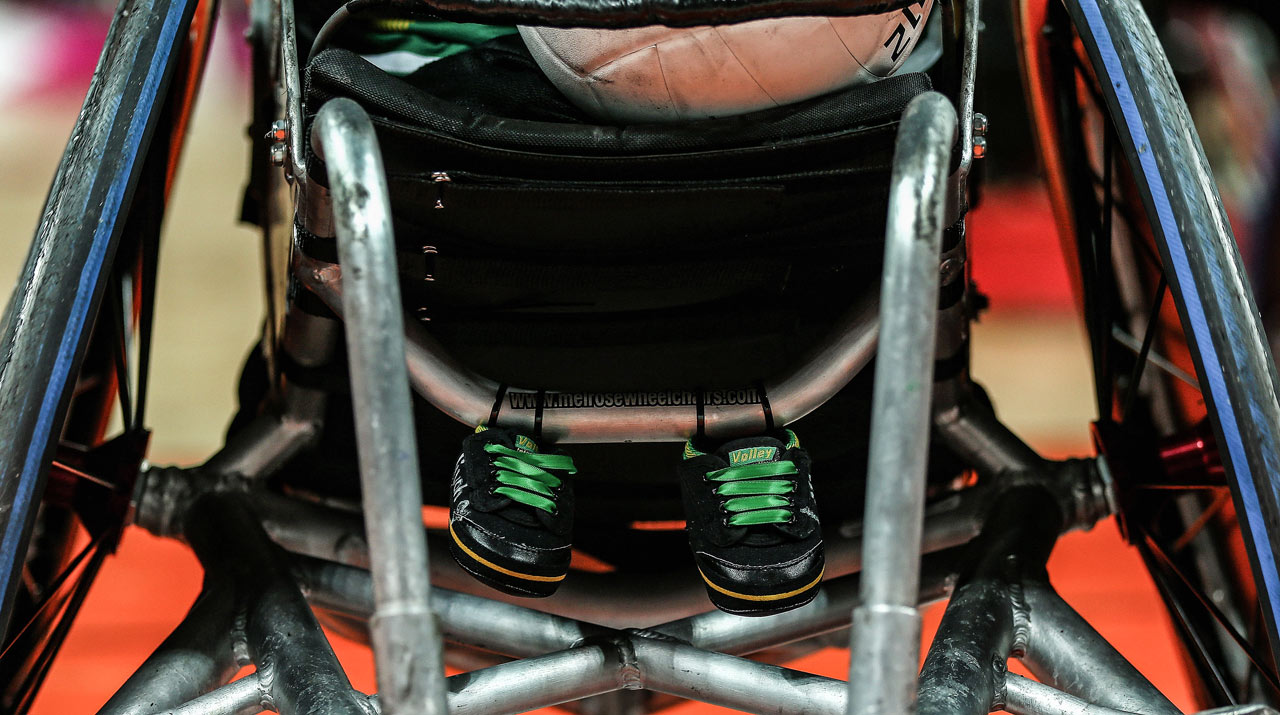 Sick in the stomach
Since 2012, our team has been very successful. Winning two Paralympic gold medals in a row is a huge achievement.
It's extremely hard to win four years apart like that in a team sport. No team has ever done that before in our wheelchair rugby. In between, we won the 2014 World Championships.
It was great but it also put a lot of pressure on us going into the 2018 World Championships, which was held here in Australia. Our captain, Ryan Scott, pulled the pin after Rio and I was asked to take over. 
I accepted the job but it was a big thing to swallow. Most people would say, 'Bloody oath', but I was unsure about it and wondered if I was a good enough leader.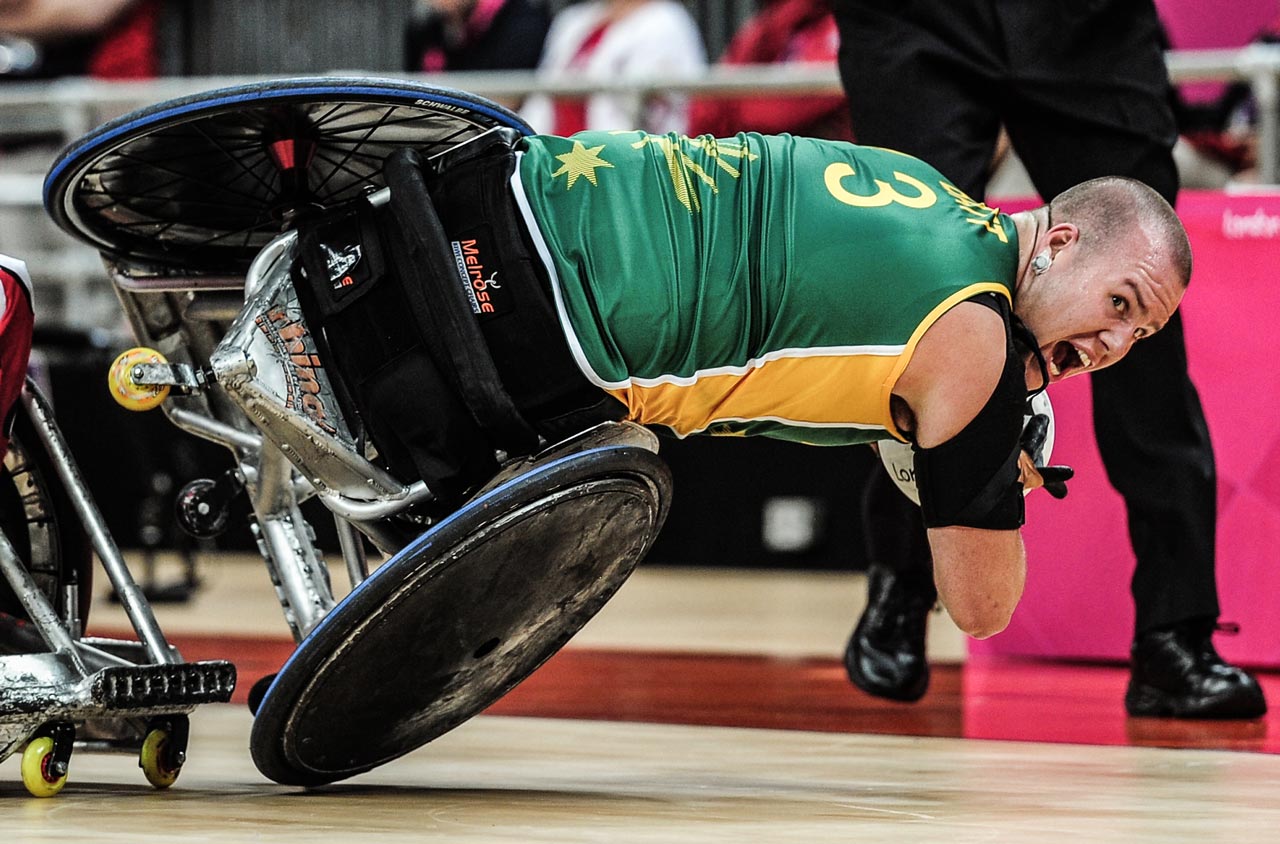 As the world champs approached I trained the hardest I could and was really fit. But then my Pop passed away in May, which was a really big thing for me.
I really wanted to do the best I could for my Pop at the tournament, a lot of family and friends who hadn't seen me play live came to support – but, after playing really well in the lead-up matches, in the final we had one quarter where we were terrible.
We'd beaten Japan two games earlier by plenty but ended up losing to them by a point in the final.
It was a huge disappointment. I felt I'd let everyone down, especially my Pop, and it really hurt. I almost wanted to give away the sport and there were a few tense moments in the aftermath. 
Failure can be a huge thing for any athlete, especially an athlete with a disability. It can lead to serious problems.
After that tournament, our coach Brad Dubberley said I should take five months off. I said to him, 'You're kidding'. I felt it was un-Australian to leave your team like that. I didn't want to give up – but he was right. 
After a few weeks I was able to take a deep breath and started to enjoy the break. I haven't had a break from wheelchair rugby since I was 13 – I'm now 30 – and the time away allowed me to reset before Tokyo and think about all I've learned over the years. 
One major lesson has been that you need to be able to take a loss and not put so much pressure on yourself. I may come across as confident when I play for Australia, but the truth is I often have plenty of doubts.
One of the things I hate in sport is the nerves. One of the times I became most nervous was before our gold medal match against the US in Rio.
I felt sick in the stomach and felt like I had to go to the bathroom every five minutes. Thankfully, it turned out to be probably the best win I've ever been involved in.
The Americans held a psychological edge over us for over a number of years. But there was this weird moment before the game, which reminded me that sometimes relaxing can set you up much better than being tense and nervous. 
A while before the game started, we had a simple tactical chat and Brad's message was basically, 'You guys know what you've got to do'. He showed real trust in us. 
Then, we were on the warm-up court and Brad was just kicking the ball to me and I was hitting it back, having a laugh with him. All this was happening in front of the American team, who were on the other side of the court.

We were mucking around, having a laugh and soon our whole team was involved. The Americans probably wondered what was going on. 
It ended up being a classic match, which we won 59-58 in double overtime. The lesson was clear: play for the love of it, enjoy life and don't carry the weight of the world on your shoulders.
More about: AIS | Disability | Para Sport | Paralympics | Resilience | Rio 2016 | Tokyo 2020