LIAM'S A LEADER, AS YOU'D EXPECT
People think it would've been quite good for a young fella to have a so-called "famous" footy player as a dad. But when you're involved at a club and you're around the dressing rooms, you don't take it for granted. But it's part of the deal. Over the years you might bring a kid into the dressing room and they're all big eyes, like wow. But when kids grow up in dressing rooms it's about keeping your mouth shut, looking, listening, learning. And our kids have done that. Been involved in sport all their lives.
I came to Sydney as a 17-year-old kid from Townsville. A few weeks into the season and I'm playing with Graeme Langlands, Billy Smith, first-grade with those blokes. You learn quick. Some of those boys were wild boys. Billy Smith did not have an off switch.
I played a physical brand of footy. You played to the rules of the day. I always had an aggressive streak in me, loved winning and would do anything to make sure we won games of football. Times change. Do I like rugby league today? Yeah, it's still a great game. Were there good players then? Yes. Are there good players now? Yes. Good players from my era could compete today, and vice-versa.
Liam is a leader at the Perth Glory now, as you'd expect. He's been in enough dressing rooms and knows how to behave, and do the right thing. He's made mistakes and he'll tell you that himself. He's learned from them.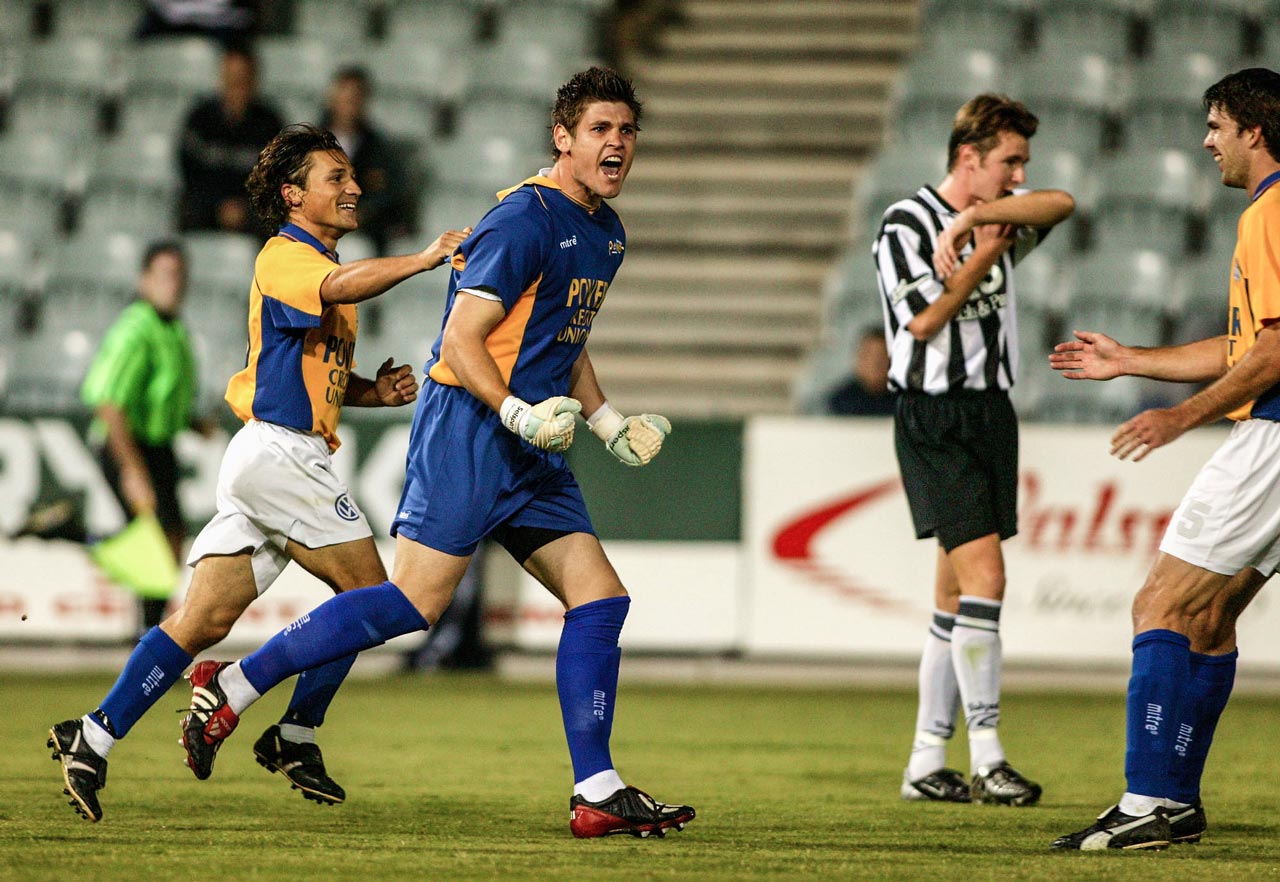 A couple of people who've kept Liam in good stead are Ronny Corry, an old keeper at St George, and Jimmy Fraser. They're both in their 70s now and Liam has always kept in touch with them. When he was a young bloke, 13, 14, 15, they were his mentors and definitely had an influence on his goalkeeping. Today when he comes to Sydney he catches up with them. Jimmy runs a coaching clinic and Liam will go out and work with him. It's kept him grounded. There's a goalkeepers' union, same as for leg-spinners and front-rowers. Jimmy and Ronnie have always been there for him.
He's 37 now and fitter than when he was 25. It's taken him a while. He's been at seven A-League clubs. He's made a few mistakes along the road that have held him in good stead. He's matured in the last five or six years and been able to ply his trade and do it well. It's taken time, like most things.
He's been playing for a long time and has always spoken about wanting to win a grand final. The opportunity's come up and I'm sure they'll grab it with both hands this Sunday.
THEY ALL HELD THEIR NERVE
I've seen Liam play a lot of big games. But the flat-out most nerve-wrecking one was last week against Adelaide United. I've never been more nervous, watching it.
When you're playing a tight game you can roll through it. And that's how it was for Liam. I spoke to him afterwards, he said he was always very confident they would get it done. He thought they had it under control – which they ultimately did. They all held their nerve.
When he took that penalty, it reminded me of when he was at the SAIS in Adelaide. He stepped up and was big-noting himself, telling people that he'd take a penalty. He took a big run-up and I've never seen anyone kick the ball as hard, clean over the top of the posts. They'd still be looking for it.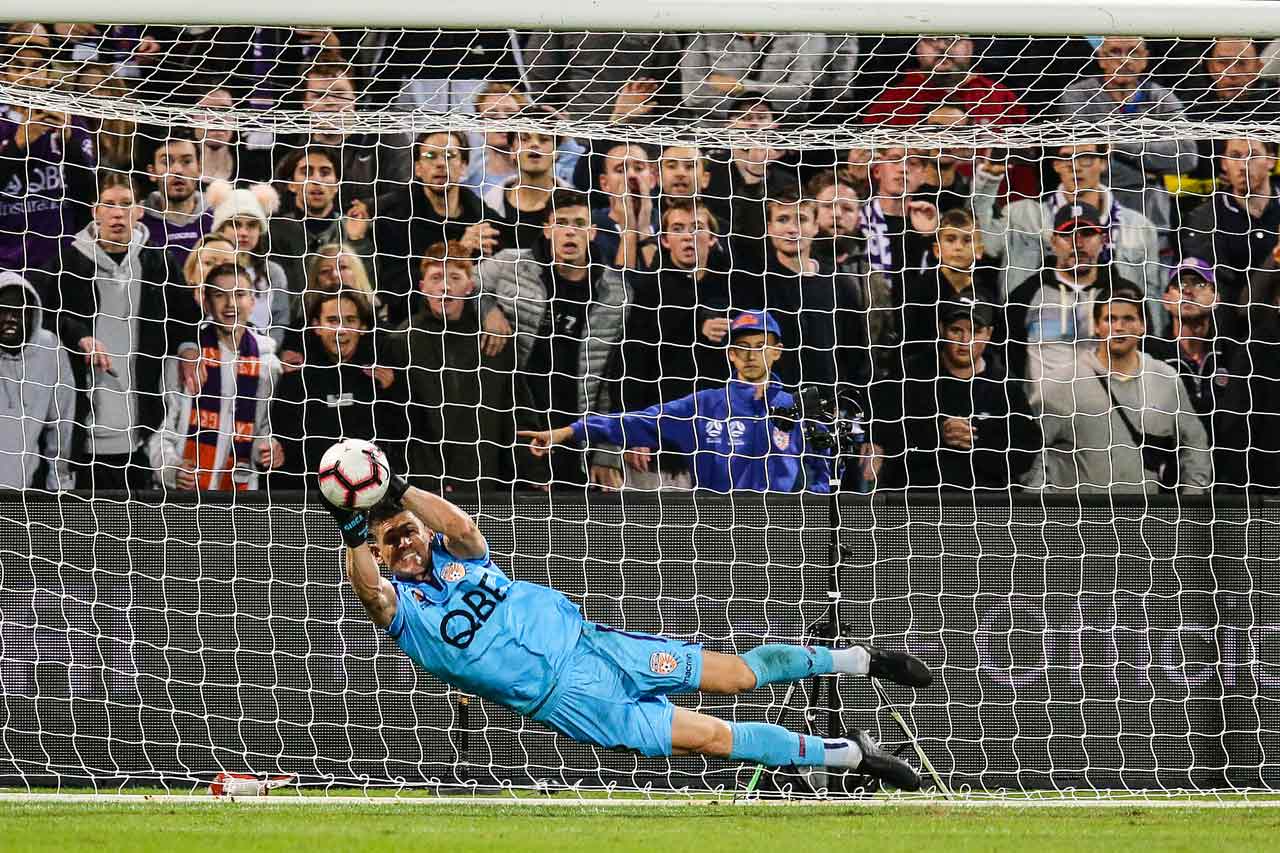 The whole family's flying to Perth on Saturday morning. Glory have been the best team all year and they've worked hard. They're well primed and they'll be ready to play. And if they play to their ability, they'll win. All you can ask.
I'm not normally a nervous spectator. I can sit there and enjoy it, and relax. It's a big occasion and I don't want to put the mock on him. The last big one was when Joel played for Parramatta in the 2009 grand final against Melbourne. I was working with Parra at the time and it was a pretty tough day out. But at end of the day it's only a game. As long as they work hard, they'll achieve the results they deserve.
I wouldn't ever give him technical advice – they have coaches. Their coach has been very good for them. He's a very organised coach. And the last thing you want is parents interfering! I stay a long way from that. I'm sure Tony Popovic will get the best out of the players he's got. Popa doesn't need any advice from me.
As long as he keeps looking after himself, goalkeepers can play a fair while. Mark Schwarzer played into his 40s. Liam's learned how to do things in moderation. As a young bloke he was a bit wild and lived the life of a young bloke, as we all do. He's learned how to look after himself. His wife and three children keep him pretty grounded. There's a bit to it.
More about: A-League | Arsenal | England | Grand Final | Perth Glory | Premier League | St George Illawarra Dragons | Sydney FC | Tony Popovic