The day Liam burned a league star
I came up in rugby league in the '70s and '80s, a period when soccer was derided by a lot of Australians, but particularly those from the other football codes. The great Johnny Warren called his book Sheilas, Wogs and Poofters, which surmised some of the attitudes of the time.
But I was never of that mindset. A good mate of mine worked for a printing company and there were a lot of St George soccer players working there. I used to go and watch them play. I met blokes like Jimmy Fraser, who was goalkeeper for Australia in the 1974 World Cup, and Attila Abonyi. Soccer in the '70s in the St George area was strong. There were five Socceroos in the '74 World Cup squad from St George. Johnny Warren was one of them.
So I haven't had to be an A-League convert, I've always enjoyed it. There's an attitude among some blokes that soccer's a lesser game but in my experience they're a minority. Most sports people will watch any game and see the good in players and pick up quality. Blokes like Craig Young, he'd know a good footballer when he saw one, rugby league or soccer.
I went to England in 1973 on holidays as an 18-year-old. Me and two mates turned up in London on a Saturday morning.  That afternoon we were at our first-ever game – Arsenal and Tottenham Hotspur at White Hart Lane. It was magnificent. Arsenal was red and white like St George and they've been my team ever since. The singing and all the carry-on, it was unbelievable. And we won 2-1!
State of Origins
I finished in Sydney rugby league with Illawarra Steelers in 1985 and then had a stint as captain-coach of Centrals in Townsville. The family used it as a working holiday. We were there for two years and really enjoyed it.
On the way back, I got a call from a bloke in England and was offered a contract as captain-coach of Barrow. I said to him, I'll bring the family over on a six-week holiday, see how we like it. It was a bit of a challenge – four kids under six was the biggest challenge, not the football. But we did enjoy it. And ended up staying nearly three years.
It's where Liam first got interested in soccer. He went to school and played soccer with his mates every day. And he rolled on from there. He was a Liverpool supporter. We watched them play and Liam was always John Barnes in the backyard. He'd be running around, calling himself John Barnes. Once he sent a kick through the glass front door and we had to suspend John Barnes for a few weeks.
When Arsenal and Liverpool played in the last game of the 1988-89 season, we were in the south of England on holiday. Arsenal had to win by two away at Anfield. Arsenal scored a second in the last minute with a toe poke and won the championship on goal difference. Liam would've been eight or nine, we let him stay up and watch.
When he was nine or 10, he went with a few English friends to the rugby league Test match at Old Trafford in 1990, the one where Mal Meninga scored in the last minute of play after Ricky Stuart dummied and ran downfield. That would remain a highlight for him, I'm sure.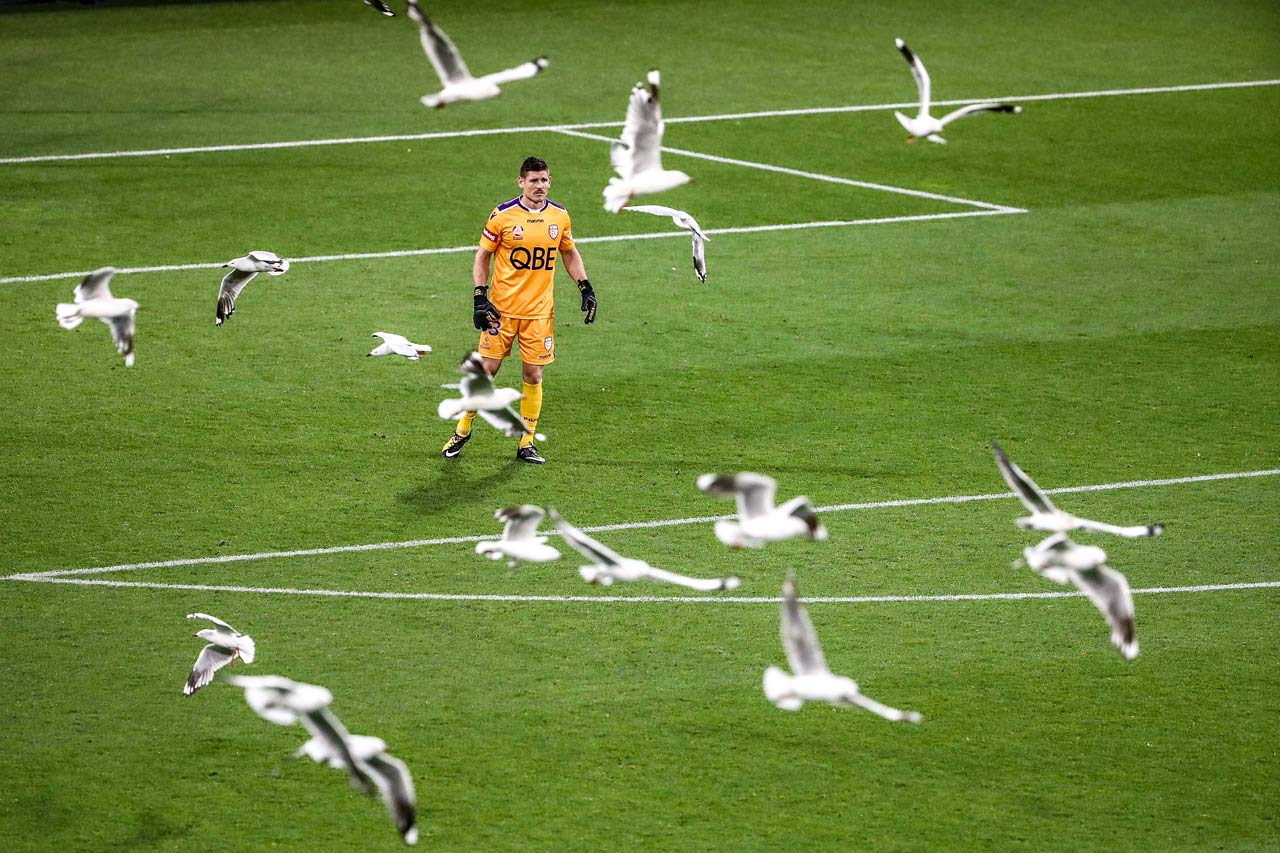 He had that aggressive streak
When we came back to Australia we moved into our house in Kirrawee in the Sutherland Shire. There were soccer trials on and we went down. Liam turned up, sight unseen. He didn't know what he was – goalkeeper, centre-forward, right back. He just got in and played.
When he got in the goals he ended up in the Sutherland reps, coached by a bloke called Alan Griffiths who'd played for Marconi. Alan's three boys – Adam, Joel and Ryan – all ended up in the old NSL and then the A-League. Alan left to coach Sydney United and took five boys from Sutherland with him. Liam was one. And it grew from there.
When he wasn't playing rep footy, myself and my old mate from the Dragons, Craig Young, would help coach the North Sutherland 10As. Craig's youngest fella Dean was in the team. I don't know how much coaching we did. Craig was a soccer player before playing league. His dad played for Australia.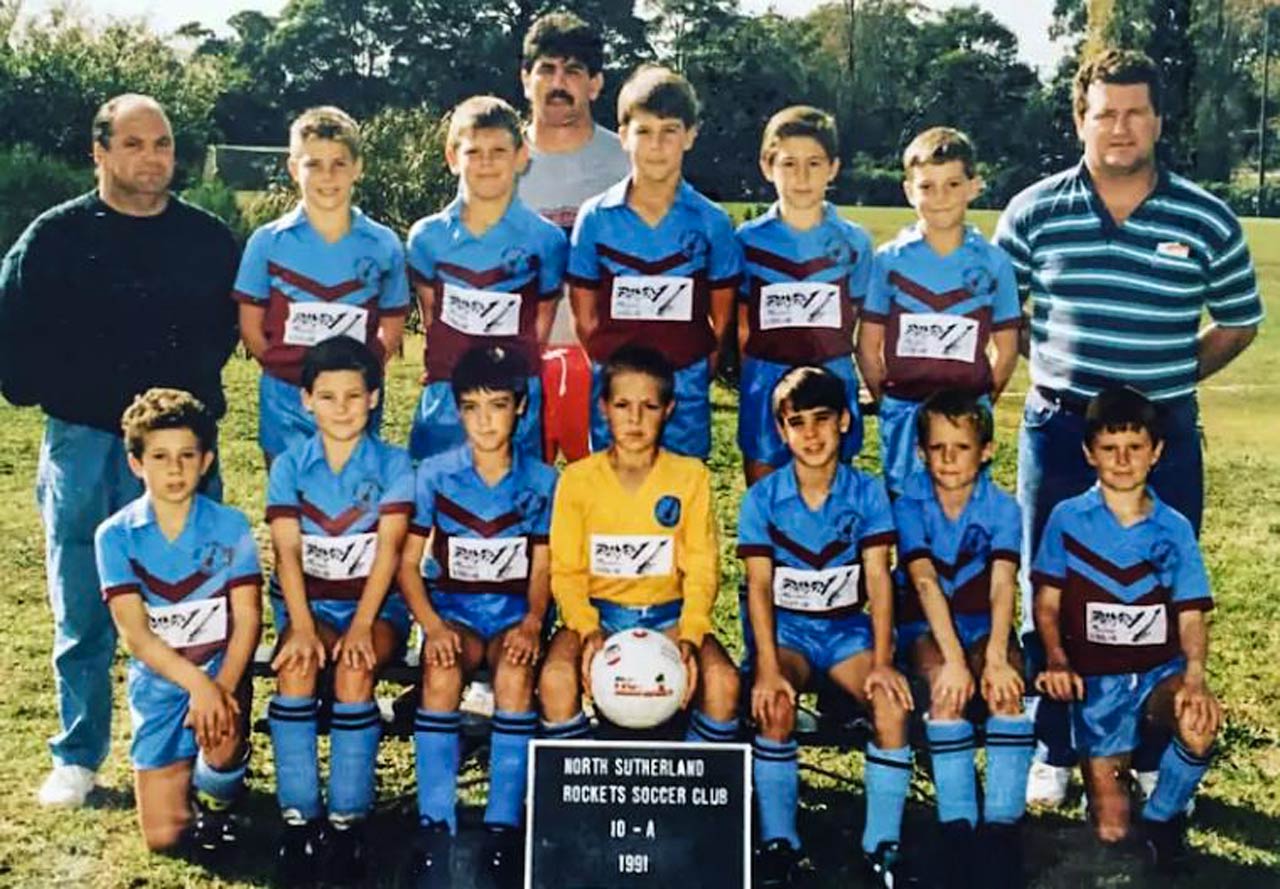 I played at school. Not that I had anything to do with Liam's ability. When I started playing rugby league, six stone was the heaviest you could go. So from age 10, I couldn't play rugby league again until I was U17s.
Liam played a bit of rugby league. As a player, he had that aggressive streak. He liked to win all the time. Very, very competitive. If he got anything from me, I suppose that was it.
Liam was ball boy at St George for a couple of years. One of his highlights – or maybe it was a lowlight – was when we were playing at Penrith one day and Gary Freeman was their halfback. A ball had gone off the field and was sitting about a metre off the sideline. Freeman asked Liam to throw him the ball he was carrying. Liam said, "No, there's one there", pointing to the footy on the ground. He wouldn't give him the one in his arms. So Freeman came at him to get the footy and Liam kicked the ball over the fence. Gary had to go and get the other ball. Brian Smith was Dragons coach at the time. I don't know if that was his coaching!

When we moved to South Australia in 1997 he played a bit of rugby union, and represented SA. He was in the South Australian Institute of Sport for soccer and broke his collarbone playing rugby, and the soccer guys weren't impressed. He had six weeks out but fluked his way onto a SASI tour of New Zealand. He's been able to tough it out.
As a father of a promising young bloke, I wasn't a pushy parent. To be fair, when the boys and girls were growing up I was very much involved in rugby league. And coaching a footy team isn't a 9-to-5 job, it's a 24/7 one, with odd hours and travelling. So my wife was the major player, making sure they stuck to the job. Virginia gave them a great grounding and made sure that when they did things they stuck to the task and did them as well as they could. I might've given 'em the genes but my wife's made them stick with it and make sure it happens.
When Liam was at the NSWIS, they'd train at Parklea while we lived in Sutherland. It was 90 minutes there, sit in the car a couple hours, then drive him home. And this was while juggling three other kids while I was at footy training. She sacrificed a fair bit.
More about: A-League | Arsenal | England | Grand Final | Perth Glory | Premier League | St George Illawarra Dragons | Sydney FC | Tony Popovic