TITLE CELEBRATIONS I MISSED
One big difference between the Championship and the Premier League is that you can't afford to give teams a headstart. It doesn't matter if you're playing Tottenham, Everton or Burnley. Every team can hurt you.
We learned that the hard way.
We were bottom of the league at Christmas during our first season in the Premier League and everyone wrote us off. We knew we had to change, so we decided to become a stubborn team that would defend first and use Jamie Vardy on the counter attack.
That's when everything started to click. We won seven of our last nine games to finish 14th, six points clear of relegation. Our only loss in that period was to the champions, Chelsea.
We'd figured out how to win, so even when the club changed managers in the off-season, with Claudio Ranieri coming in for Nigel Pearson, we decided not to mess with a winning formula. We knew that the other Premier League teams couldn't deal with Vardy's pace.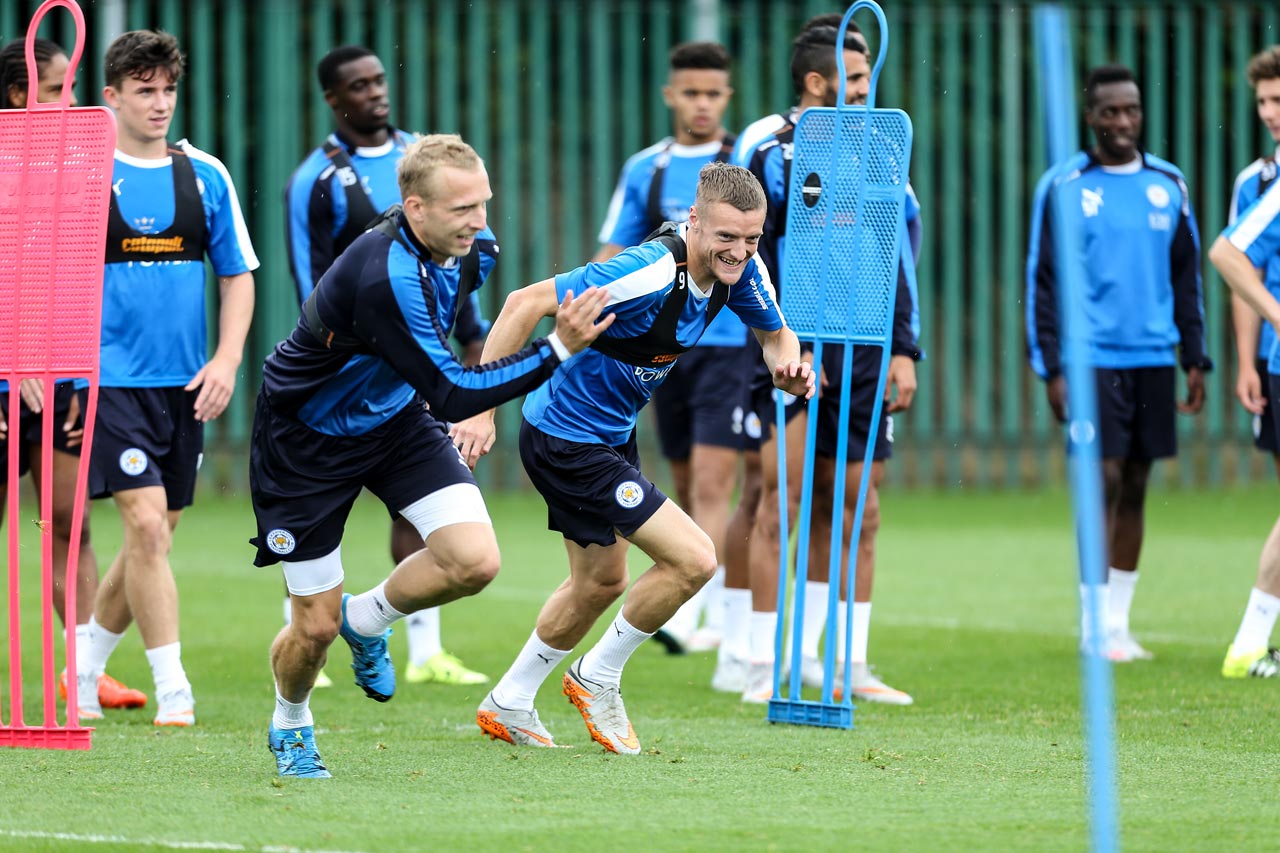 From the start of the new season, we had incredible self-belief. We were winning games where we went behind. We'd pinch points away from home when we had no right to. As a team, we were flying.
But on a personal level, I didn't feel very settled. I was starting on the bench every week, coming on for the last 20 minutes. For me, that wasn't enough. I wanted to be starting.
In January I had the opportunity to go out on loan to Middlesbrough, who were doing really well in the Championship. I went to Claudio for a chat and he understood where I was coming from. He said there'd be chances for me if I stayed but not necessarily as a starting player.
He left it up to me. In the end, I decided to accept the loan offer.
Not in my wildest dreams did I think that the team I was leaving would go on to win the Premier League. I thought Leicester would finish top six and earn a spot in the Champions League or Europa League. If you'd asked us just a few months earlier, we would have been over the moon to finish top 10!
For the boys to hold off the biggest teams in England and win the title – beating teams like Tottenham away from home – for me it's the most incredible achievement in the history of sport.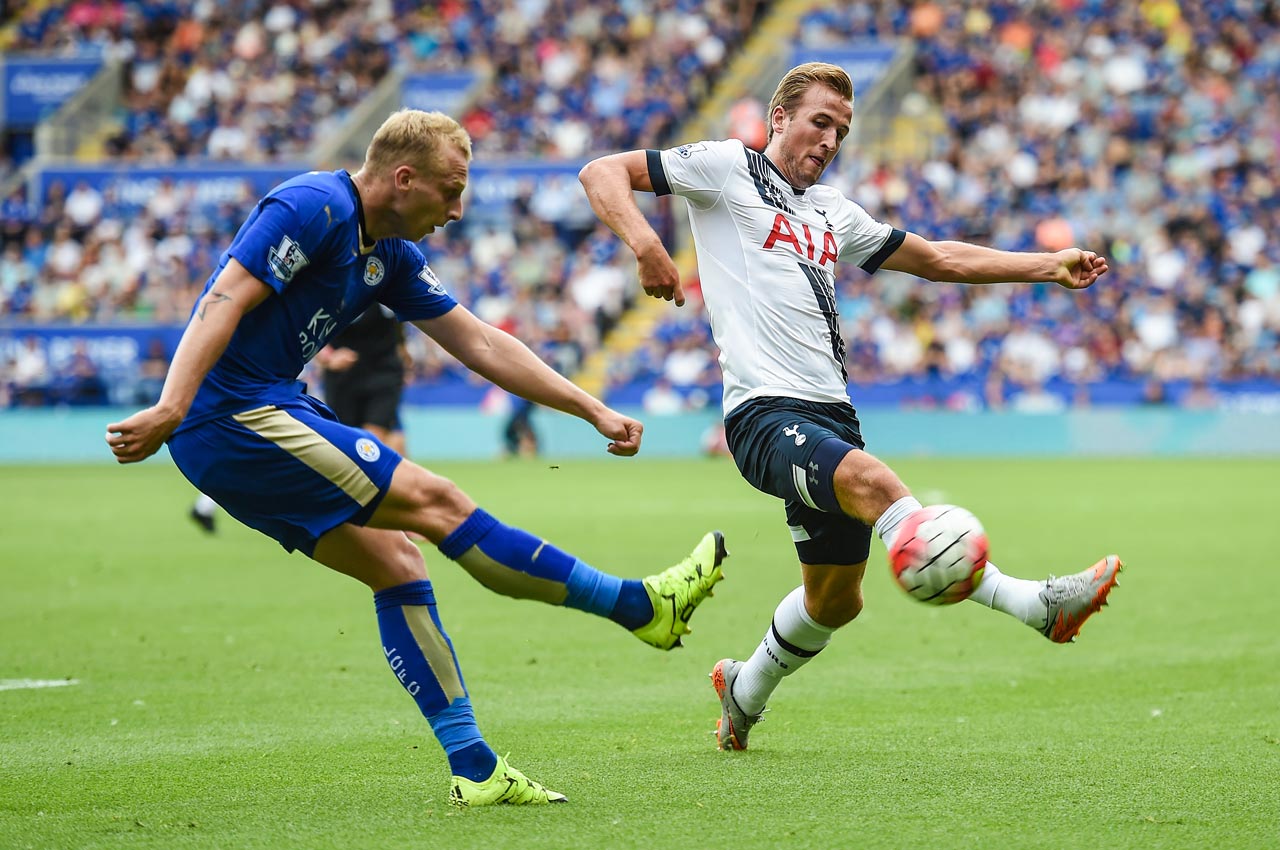 You can imagine how bittersweet it was for me, though, watching on as an outsider.
I became a Premier League winner for the 12 or 13 games I played for the Foxes during the first half of the season. But something didn't feel quite right.
When Tottenham played Chelsea, needing a win to keep the title race alive, I could see on social media that all my old teammates were over at Jamie Vardy's house watching the game together.
I was in camp with Middlesbrough, preparing for the biggest game of our season, as we needed a point against Brighton in the final round to gain promotion to the Premier League.
I had to watch the Spurs game on the tele in my room. When it finished 2-2, Leicester were champions.
Not in my wildest dreams did I think that the team I was leaving would go on to win the Premier League.
I remember Christian Fuchs uploaded a video of all the guys celebrating together, going crazy. And there I was, sitting in a hotel room, super low-key.
It was a bizarre feeling.
I'd been teammates with many of those boys for four years. We'd been through so much together. I can't describe how it felt not being there with them in that moment.
A few days later, I helped get Middlesbrough promoted. I have never let what I missed out on with Leicester take anything away from that achievement. I have so many great memories from my time at that club.
When the season was done, I had the chance to thank my old teammates at Leicester and receive my Premier League winners medal.
I keep it at my house in Belgium now, where it's on display for my family and friends to see whenever they come around. They are the ones who have supported me every step of the way. Being able to share that medal with them puts everything in perspective.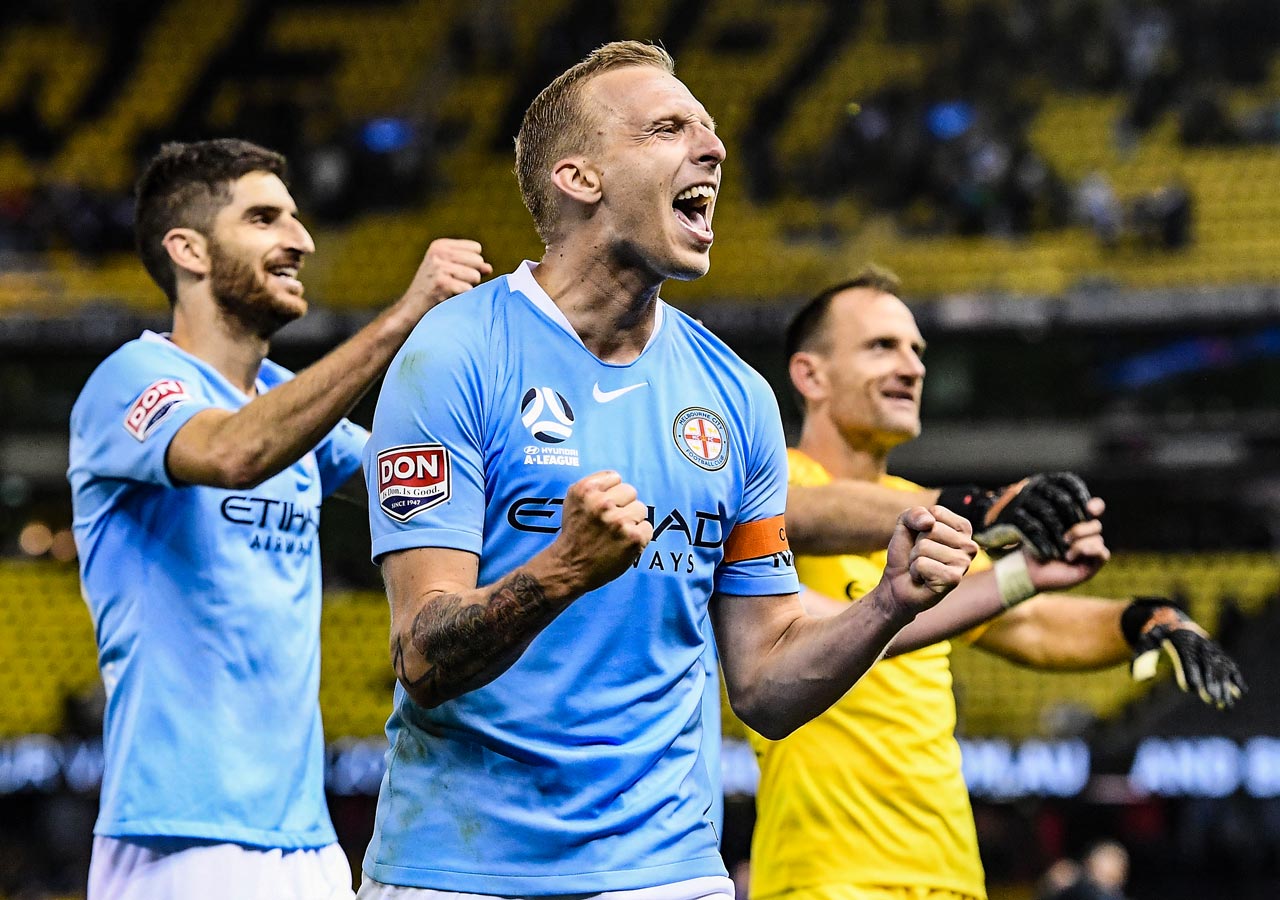 AN OPPORTUNITY I COULDN'T REFUSE
Warren Joyce had been ringing me every summer for a few years, trying to sign me, before I made the decision to join him at Melbourne City this season.
The timing just hadn't been right before that. I was coming back from an ACL injury and didn't want to make a move until I was 100 per cent fit again. That's how I knew the time was right when he called me last off-season, with an offer to move out here to Australia. I was fit and ready to go.
I decided to make the move for football reasons. I knew I could improve in the A-League, but the opportunity to get away from Europe and enjoy life somewhere else with my family was also something that I couldn't refuse.

We're all settled now and loving life in Melbourne. On the field, it's been a bit of adjustment. The weather and the condition of the pitches are very different to Europe. But I'm back enjoying my football again. That's exactly what I was looking for after a difficult couple of years following my knee reconstruction.
Christian Fuchs uploaded a video of all the guys celebrating together, going crazy. And there I was, sitting in a hotel room, super low-key. It was a bizarre feeling.
We've dropped points in games we shouldn't have but I think we've turned that around now. We're in the home stretch and the competition is still really tight.
I think we can be there on Grand Final day, but some people want to write us off. With the media, you've got to use that as motivation to do something special. When you win it all, what have they got to say then?
Nothing.
That's how we can shut the doubters up.
There's just one thing about Australia that has been a disappointment so far: I haven't seen any snakes!
Watching the Discovery Channel, I heard about all these dangerous animals you're supposed to have down here. I get to Australia and I don't see one, not even when I go out bushwalking.
Maybe they've seen me, and I haven't seen them. That's a scary thought.
More about: A-League | Cristiano Ronaldo | English football | Manchester United | Melbourne City | Premier League | Ritchie De Laet | Sponsored