'Two-foot Rooney if you have to'
Warren Joyce handed me my debut as a senior footballer 13 years ago for Royal Antwerp in Belgium and now he's my coach again at Melbourne City.
It's crazy how much has happened in between.
My first move after Antwerp was to the UK, for an opportunity to play with Stoke in the Premier League. After 18 months, I'd not been given any opportunities to play first team football. I knew that I needed a change.
I was hoping to find a club back in Belgium when Warren called me up out of the blue. He'd joined Manchester United to work as a development coach with the under-21s. To my surprise, he had an offer for me to join the club.
I thought, 'Why not?'
Even if I never played for the first team, just being at Manchester United would open doors for me. I had nothing to lose.
Things worked out better than I could have imagined. After two months with the reserves, I found myself training with the big-hitters in the first team, with Sir Alex Ferguson watching on.
This was during the 2008/09 season, which would end with United winning the Premier League and losing a Champions League Final to Barcelona. They were one of the best teams in the world with players like Wayne Rooney, Cristiano Ronaldo, Dimitar Berbatov and Paul Scholes dominating.
Joining a team like that was a huge learning experience for me. Guys like Gary Neville, Rio Ferdinand and Nemanja Vidic helped me a lot with the transition.
Gary, in particular, gave me one piece of advice that I'll never forget.
'It doesn't matter if it's Wayne Rooney or a reserves player,' he said. 'If you need to two-foot someone in training, you do it.'
The training ground isn't the place to show respect. My job was to demonstrate to the boys that I would be capable of doing whatever it took on a Saturday, playing in front of 70,000 people at Old Trafford when everything was on the line.
That was a real eye-opener for me. Before that chat, Wayne would run at me and I'd be worried about injuring him before a big game. That's not how you get the best out of your teammates.
You've got to train like it's a game. Then once you're back in the clubhouse, everything is forgotten. You can shake hands and move on.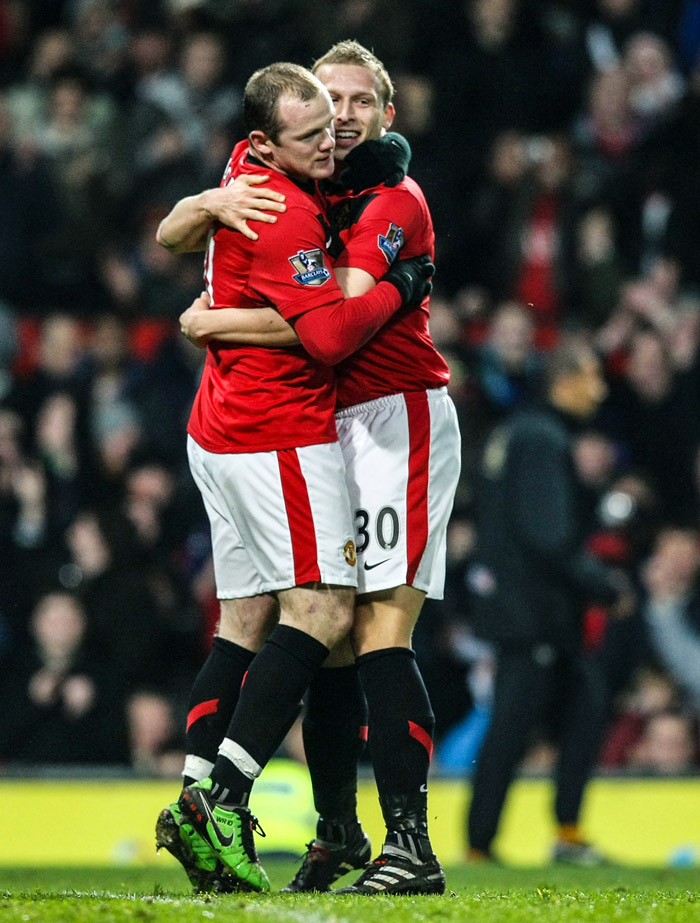 Gary's advice wasn't just about the physical side of the game. He made me understand that if you have to give someone an earful, you do it. Even if you're a reserves player and they're a club legend. And if I stuffed up, I should expect the same treatment.
That's just how football works.
Every player has areas of their game where they will fall short. Gary taught me that you've got to find other ways to make that up. I was competing for his right back position and in many ways, we were very similar.
He was a bulldog. Someone who would never give up. You might get past him, but two seconds later he'd be back in your face again. That's the mentality of an old-school defender.
Sir Alex used to really take notice of things like that. He was very big on body language, looking out for whether a young player would drop his head when he lost the ball or go after it, to try and win it back.
'It doesn't matter if it's Wayne Rooney or a reserves player,' he said. 'If you need to two-foot someone in training, you do it.'
I'd like to think that I picked up a lot of good habits during my four years at the club. I didn't play much first team football but I'm really proud of that time in my career.
I became the first Belgian footballer to play for United. Making my debut on the last day of the 2008/09 season against Hull was an experience I'll never forget.
There's one thing that I never got to do, though.
I never managed to get a two-footer in on Rooney.
He was far too good for that.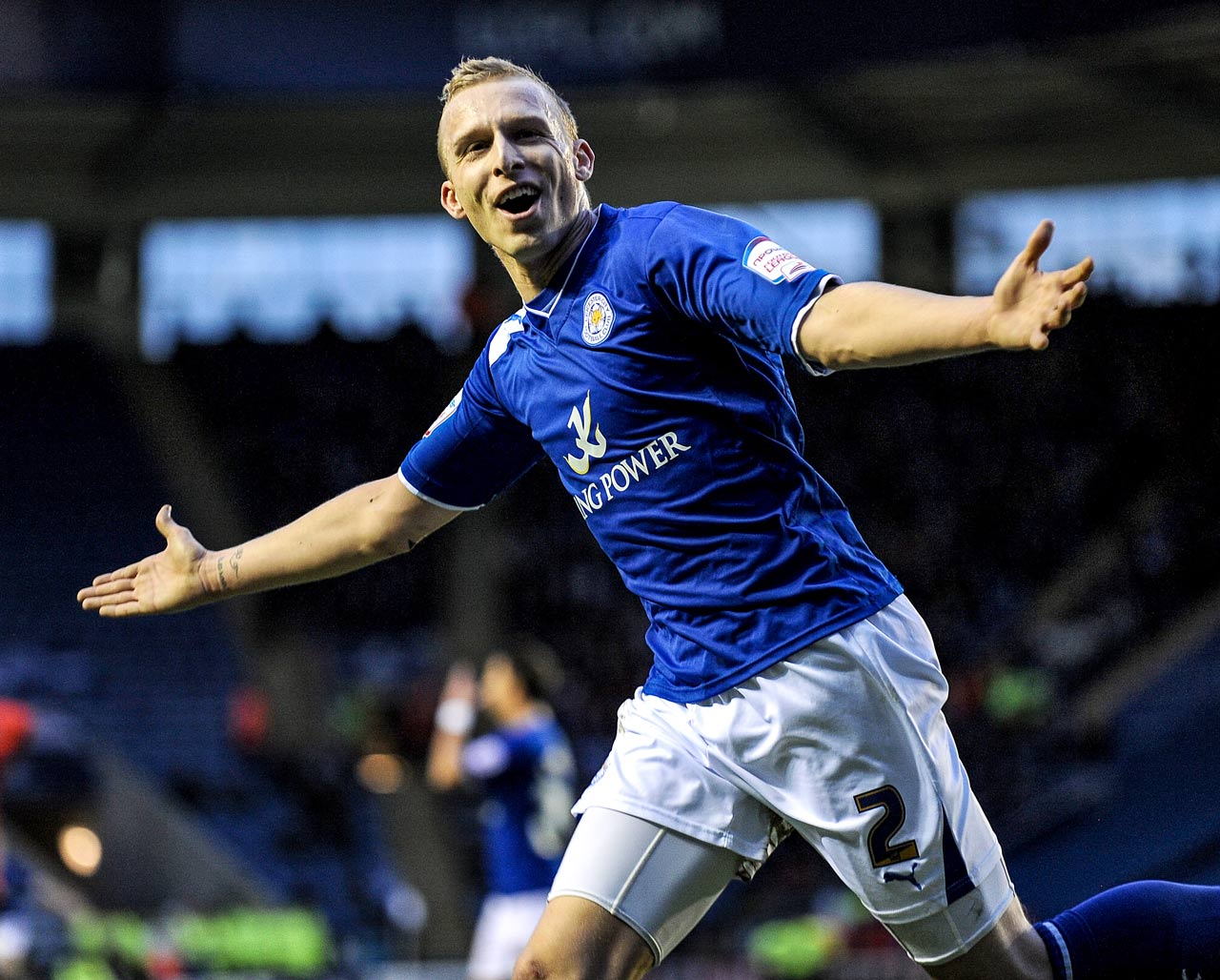 HEARTBREAK IN THE CHAMPIONSHIP
I left Manchester United in 2012 to join Leicester City, who were still playing in the Championship at that point. It felt great to be starting every week for a team that was pushing hard for promotion to the Premier League.
In the end, we missed out on reaching the playoff final at Wembley by the smallest of margins. Watford beat us in the semi, after one of the most incredible finishes to a match that you will ever see.
After winning the first leg 1-0, we found ourselves down 2-1 in the 96th minute of the second leg at Vicarage Road. We were preparing for extra time when Anthony Knockaert went down in the box and the referee pointed to the spot.
It was a bad call, but we would have taken it.
Anthony stepped up to take the penalty that could have put us straight into the final at Wembley. He kicked it low and hard at the centre of the goal. And then it all went bad.

The Watford keeper, Manuel Almunia, pulled off an amazing double save. He stopped the first shot with his legs as he dived away and then blocked the follow-up.
One of their players launched the ball up the field and all of a sudden Watford were on the counter and we were outnumbered.
We'd switched off.
The ball was crossed into the box and headed down by one of their players. It fell perfectly for their striker Troy Deeney. He hit it first time on the volley and I've never seen a ball move that fast. I couldn't even see it before it flew past my head and into the back of the net.
Then, it was pandemonium.
Deeney was going crazy, jumping into the stands. The Watford fans were pouring onto the pitch, as if the final whistle had been blown. And in amongst all that chaos, us Leicester players were still out on the pitch, surrounded by fans celebrating in yellow, wishing the ground would just swallow us up.
After a game like that, you're emotionally drained just as much as physically. When we got to the sheds, no one said a thing for half an hour. Then we brought it in, looked each other in the eye and decided that we never wanted to feel that way ever again.
We made a promise to each other that we'd take the next season by storm, win the whole thing and get promotion to the Premier League.
And that's exactly what we did.
More about: A-League | Cristiano Ronaldo | English football | Manchester United | Melbourne City | Premier League | Ritchie De Laet | Sponsored