Clive was awesome
Our final two games of the tournament were amazing and, I think, came to characterise that first World Cup, at least from an Australian point of view.
The semi-final against England at Headingley in Leeds featured one of the most complete all-round performances from one player in a game of cricket that I've ever seen.
Gary Gilmour was just unbelievable that day, totally unplayable and we knocked England over for about 90, which took the crowd largely out of the game and left it there for us to win. We were cock-a-hoop – but soon found ourselves in trouble.
The pitch was an absolute green-top, the ball was flying around and England's bowlers were exploiting it well. I think we were about six down with 30 or 40 to win, but Gilmour came in and, together with Doug Walters, got us over the line.
I can't recall there being any real discussion about tactics or preparation for how we were going to approach playing in the tournament.
The England press wasn't happy that we'd come over and beaten them at their game. They were a bit incredulous, I recall, because the expectation right through the tournament had been that it would be an England-West Indies final.
It was good to read press like that, though they certainly didn't give us a chance in the final.
That final was another memorable game. There was a headline in the paper the next day – and I've kept a clipping of it – which said, 'Clive, the giant, kills Aussies in final'.
And, that was absolutely right. Clive Lloyd was just awesome, brutally smashing our guys everywhere.
As most people know, Lord's has a bit of a slope on it. I remember fielding in the covers on the fence. Max Walker was bowling, I was fielding on the upper side, Clive smashed one and it came straight to me.
If it had gone two metres either side of me, I wouldn't have got anywhere near it. I just thought, 'I'm glad I'm not fielding any closer than this'. He batted with awesome power.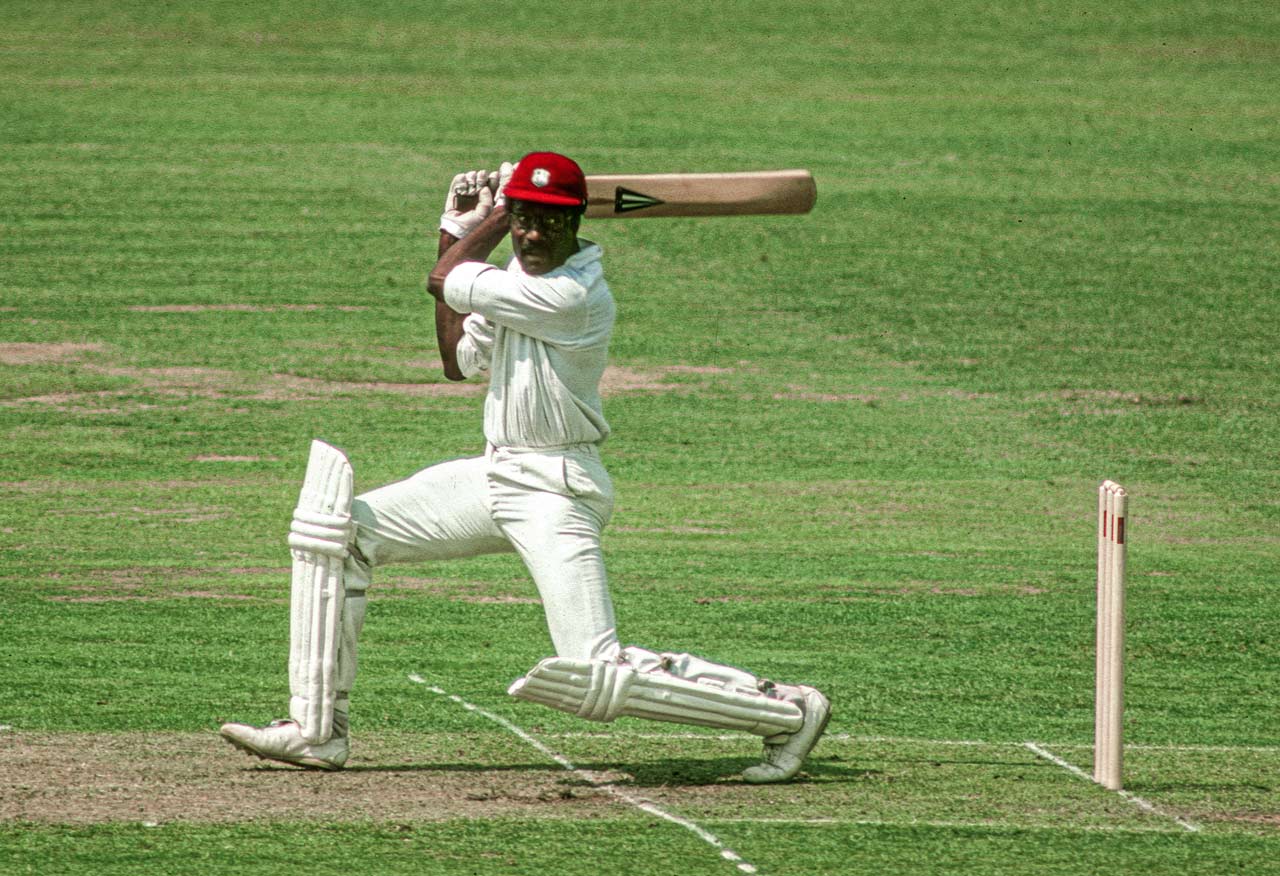 The other big headline, unfortunately for us, was that there were five run-outs in our innings. We were chasing a big total of 292 to win and were going along quite well. But whenever we'd start putting a partnership together, someone would get run out.
It might sound like our running between wickets was careless, but the reason as much as anything was that this was just as Viv Richards was emerging onto the scene and, in the field, he was incredible. Viv kept throwing the stumps down. He got three or four run-outs himself.
As the wickets fell, the crowd got louder and more boisterous. By the time we got down to our last two guys – Thomson and Lillee – the West Indian fans were at fever pitch.
The atmosphere was incredible. There was so much noise, music and dancing, so much passion. It was a completely new experience for me and a bit daunting, to be honest.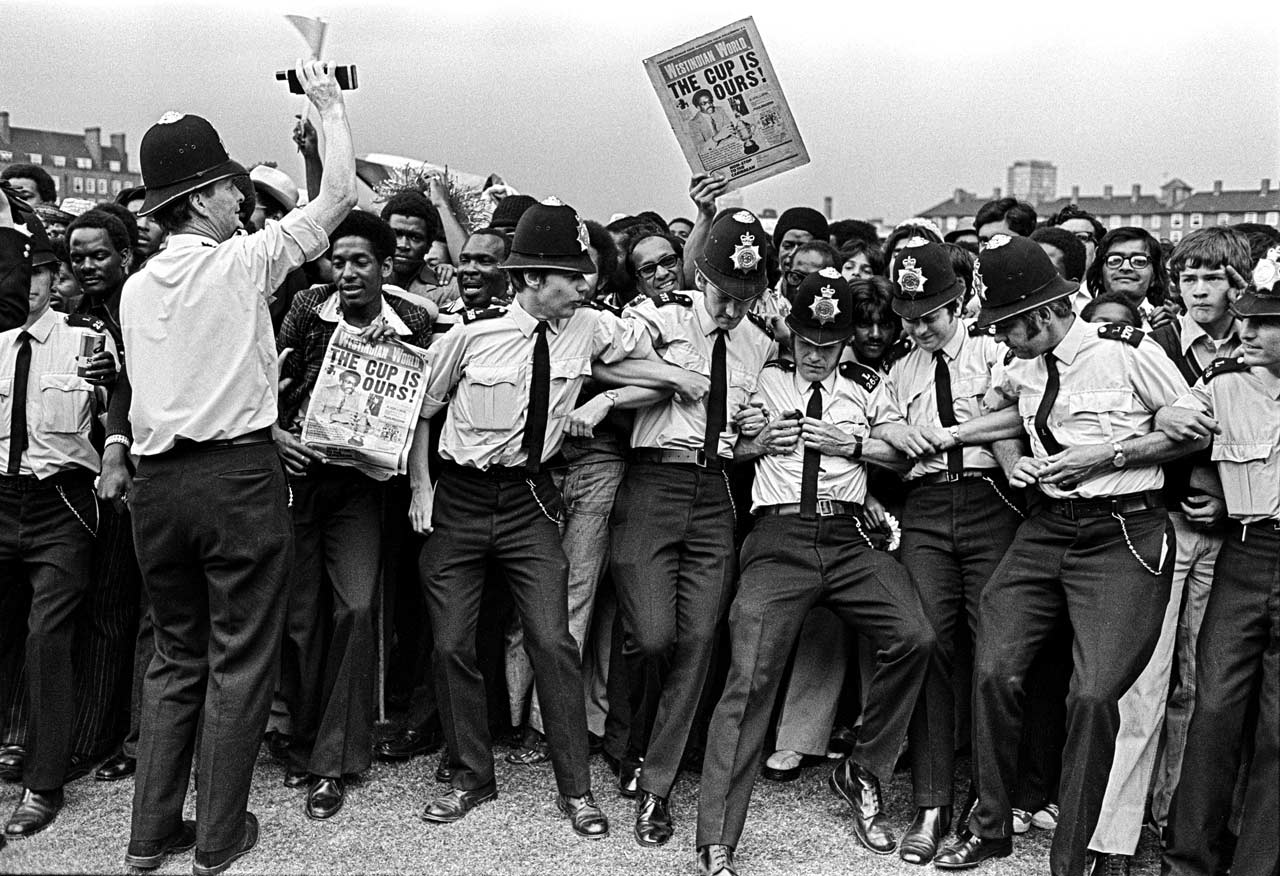 We still needed 60 runs or so and it seemed the game was over. But the two of them started putting together some runs and brought the target closer. Eventually, we needed less than 20 to win and we started thinking, 'Is this possible?'
Just as we thought that, Thommo got run out. That was the end of it and within no time the ground was completely covered by celebrating West Indians.
The West Indies were the rightful winners, it has to be said. They went through the entire tournament undefeated and it proved to be the start of a fantastic era for them.
It was probably a good advertisement for the first World Cup to finish up with such a great game and festival atmosphere. Often finals can be boring or one-sided however this was really exciting.
By the time the day was all over, we were absolutely exhausted. It was 120 overs, we'd been at the ground before 9am and, after everything – the presentations, showers, a quick beer – it was past midnight by the time we drove out of the ground.
Challenges ahead
There was an element of uncertainty heading into that first World Cup. But after that great final there was a widespread realisation that the concept was here to stay.
We turned our focus straight onto the Ashes. But, once we had a chance to reflect, there was a pretty clear understanding that we had plenty to learn if we wanted to become a force in limited-overs cricket. It was obvious that one day cricket was a very different game to Test cricket.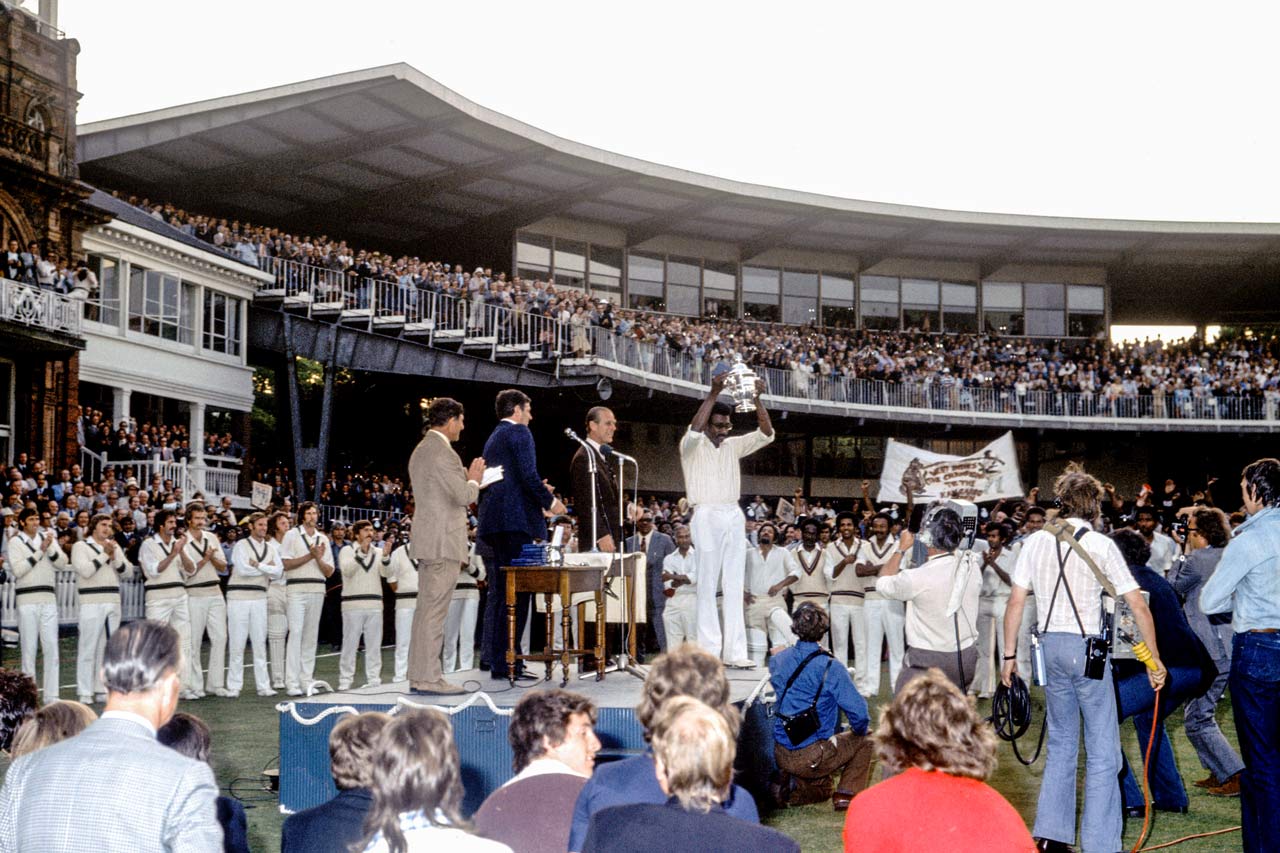 To get as far as we did in '75 came down largely to the talent within our team, rather than our ability to adapt to a new form of cricket. But now we knew there was more to this game than we realised and we needed to work that out.
It didn't happen immediately, but eventually Australian teams began to formulate new tactics, as well as team selections, to suit limited-overs cricket. And, by and large, Australian teams have performed pretty well since then. I think we have the team to win it again this time around.
Watching the World Cups over the years, it's always felt to me like an important event, in that it brings together all the nations. The World Cup does give 50-over cricket some meaning and context, which is vital. And there's certainly a market for it. There will be big crowds again in England.
This was just as Viv Richards was emerging onto the scene and, in the field, he was incredible. Viv kept throwing the stumps down. He got three or four run-outs himself.
However, if I'm being totally honest, I have to say that, purely as a game itself, I haven't had as much interest in 50-over cricket in recent years as I used to.
For a long time it's felt a bit too predictable to me – there's an initial onslaught by the openers while there's fielding restrictions, they graft away in the middle and then, in the last maybe 10 overs, it's on again.
Thankfully, the evolution of the 50-over game – probably brought about by the emergence of Twenty20 – has revived my interest somewhat.
There are a lot of tactics these days, specialists, guys in there because they can bowl slower balls and all types of varieties and I've been pleased to see spin bowlers rise in importance as part of that.
The first World Cup, in 1975, was the foundation. But, the reality now, I think, is that the 50-over game will be overtaken by Twenty20 as the main limited-overs game. That poses a challenge to the future of the World Cup, for better or worse.
More about: Ashes | Australian cricket team | Cricket World Cup | England | T20 | T20 World Cup