'They just kept getting hit'
The whole thing was completely new to me. I'd just turned 28 and had only just made the Australian side at the beginning of '75 for three Tests against England.
This tour, starting in April, was to be my first overseas with the Australian team and it was all very exciting.
First up was the World Cup, which was an interesting prospect. I didn't know what to expect, especially as I'd never played a limited-overs match before! This was pre-World Series Cricket, pre-Kerry Packer's revolution.
In England, there had been quite a bit of limited-overs cricket played – and they thought they were pretty good at it. But, in Australia, it was very new.
We were all aware that if we were picked to go to England, it meant playing in the first World Cup. But, for me at least, heading into that tour, the focus was the Ashes Tests afterwards.
It was also a goal of mine to fit into a team of great players and big characters, including the Chappell brothers, Dennis Lillee, Jeff Thomson, Doug Walters, Max Walker, Ashley Mallett and Rod Marsh among others.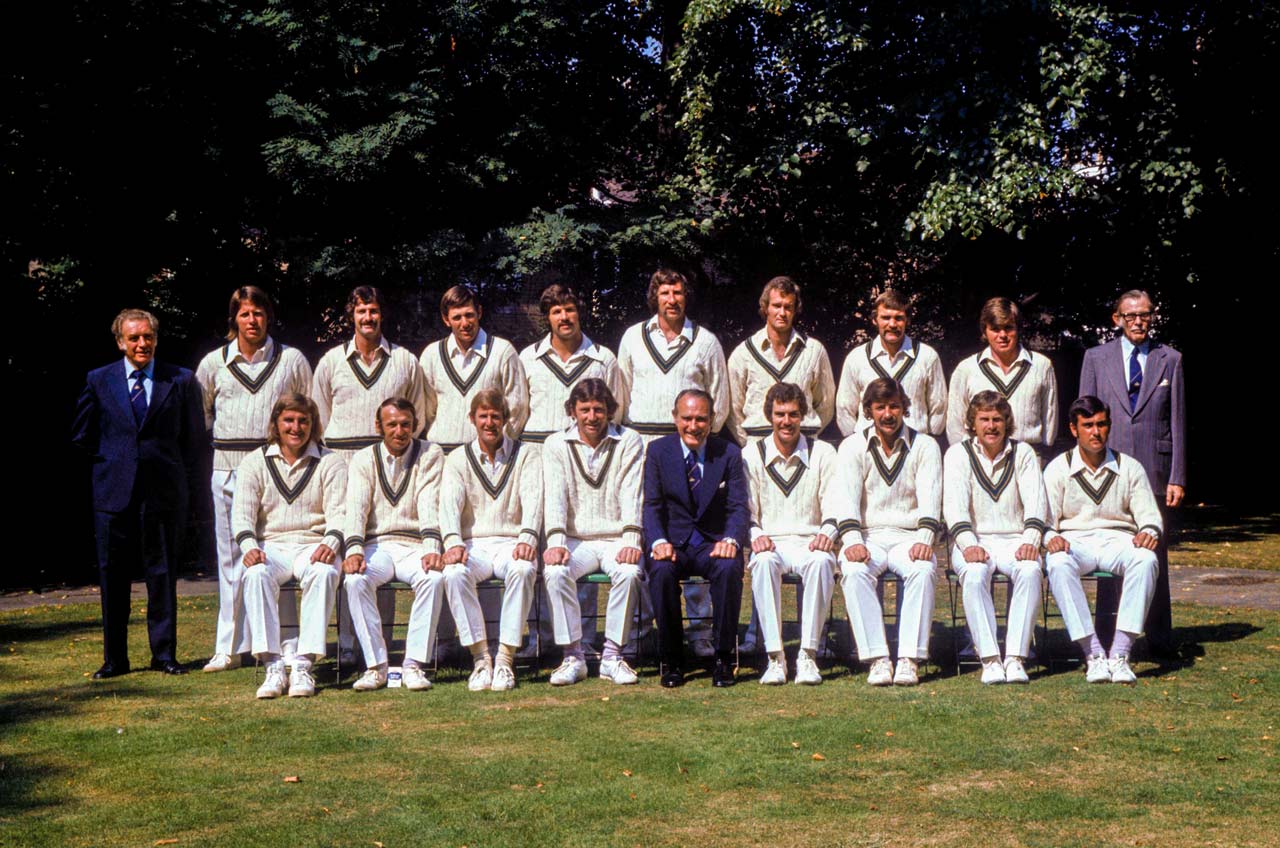 I don't think many of us realised how the World Cup part of it was all going to play out, how much interest there would be or what it would be like.
To some extent, it was just a side event to the Ashes, apart from the fact that it was the first time all the cricket-playing nations would be in one place at one time to play in a tournament.
There was a certain novelty factor about it, at least early on. Some of the guys had played a limited-overs game when England had come to Australia for the previous tour.
There had been a game in Melbourne which was washed out and Australia and England ended up playing a short match on one of the days. But that was before my time and, for the others, it was their only experience of that kind of cricket.
We had two weeks in Canada on the way over, which was enjoyable, but the couple of games we played there were on matting which, of course, was nothing like we'd experience in England.
Then we had one practice game in England before the tournament, an intra-team game between our own group. I can't recall there being any real discussion about tactics or preparation for how we were going to approach playing in the tournament.
It really wasn't until the final that we realised the seriousness of where we were at.
'No skipper! I am going!'
No one expected us to get that far. The market had West Indies as favourite, England second and then us and Pakistan together as third favourites.
When we knocked off Pakistan in the first game, we looked a bit better. Still, few expected us to reach the last game of the tournament.
That game against Pakistan, at Edgbaston, was quite an introduction to limited-overs cricket for me. There was enormous support for Pakistan, which made it feel more like we were playing in Karachi than Birmingham. It was nothing like I expected to encounter in England.
We won the game reasonably comfortably, which was important for us, and there were some good individual performances. But the way we went about it was unlike anything you'd see today.
It was a pretty flat wicket at The Oval and, to some extent, the Sri Lankans were lucky it wasn't a faster pitch. Even so, it didn't help them much. They just kept getting hit.
We entered the match with our expected Test team. There were no genuine all-rounders or specialist hitters or anything like that.
These were 60-over games and our approach early on was to bat similarly to how we would in a Test match – for Alan Turner and I to try to get off to a steady start and settle in.
Even though that was the advice, there was a sense out in the middle of not being sure exactly how to go about it. There was plenty of assessing things on the run.
Sometimes it felt like we were going well, but then you'd check yourself and wonder if we were playing as we should.
Things started to heat up in our second game – on and off the field. It was against Sri Lanka, who were really new to international cricket and nowhere near the force they'd later become.
We batted first and made over 300, with Turner and I putting on something like 180 for the first wicket. But it was our session in the field that turned out to be the headline-grabber.
It was when Thommo got stuck into the Sri Lankan batsmen and put a couple of them in hospital.
It's not that it was an especially vicious spell by Thommo. It was more that the Sri Lankan batsmen had never faced anything like his exceptional pace.
There were a couple of factors that spurred Thommo on in that game. He was under a bit of pressure, as he'd been having problems with no-balls and had taken few wickets leading into the tournament.
It was a pretty flat wicket at The Oval and, to some extent, the Sri Lankans were lucky it wasn't a faster pitch. Even so, it didn't help them much. They just kept getting hit.
I remember one of the two batsmen who retired hurt being down for the count after copping one. His captain was at the other end, walked down the pitch and told him to get up. The player, on the ground, said, 'No skipper! I am going!' He'd clearly had enough!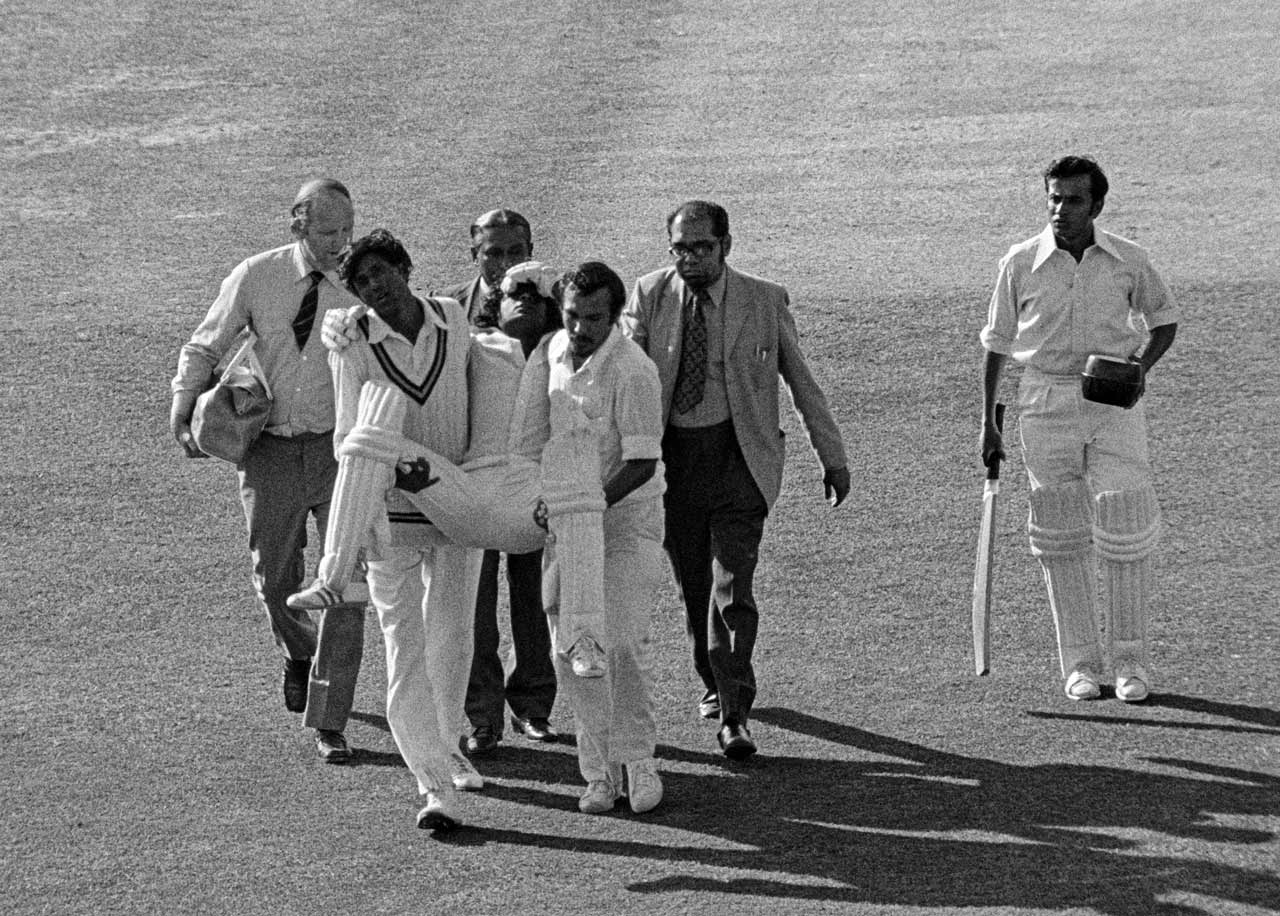 When I'd batted earlier in the day, I'd strained a muscle in my back. The next day I went to a physiotherapist in London, who was recommended to us by the cricket board over there.
When I walked into the office, there were four players from the Sri Lankan team sitting there waiting for treatment. It was quite a sight!
That next day, there was a mixed reaction. The headlines were all about how fast Thomson was and questioning whether it was the right thing to really lay it on hard and fast against the Sri Lankans.
The thing is, we had to go pretty hard at them because, despite struggling with the pace of Lillee and Thomson, they showed tremendous courage and kept fighting. For quite some time they were going very well. We had to make sure we won.
More about: Ashes | Australian cricket team | Cricket World Cup | England | T20 | T20 World Cup