Mr Bounce-pass
It's hard to come to terms with the idea of being needy. I've always been a very independent man. Despite how frustrated I feel, I recognise how lucky I am to have such great support. People and relationships are the most important things in life.
I was fortunate to play in some great teams at different levels. I think back to my days at The Armidale School, where I attended for Years 11 and 12. In our final year, we went through undefeated, which was a really rare thing.
We beat Joeys for the first time in 76 years and had four of us picked in the combined GPS Schools sides, which hadn't happened for 30 or so years.
Then, in 1991, the Waratahs went through undefeated, including beating England and France, which led to me being selected in the World Cup squad.
Those exceptional seasons were memorable, of course. But the core of my rugby friendships come from my club rugby days with Northern Suburbs.
To me, club rugby was such a great environment, something I wish the young elite players of today would experience a bit more.
There were some good results and all that, but it's things like my reputation for 'bounce passes' that stick in my mind. You go up to Norths these days and that's what they'll say about me. It's quite a funny story.
There was a game against Randwick when I threw a pretty ordinary pass which bounced and our winger absolutely hit it like a train. He went straight through the line, ran around Tim Kelaher – who was the incumbent Wallaby fullback at the time – and scored under the posts.
I reminded everyone that the bounce pass had set it up and my teammates decided that it was a skill I'd perfected, particularly with my slightly awkward left to right offload. The reputation stuck forever more.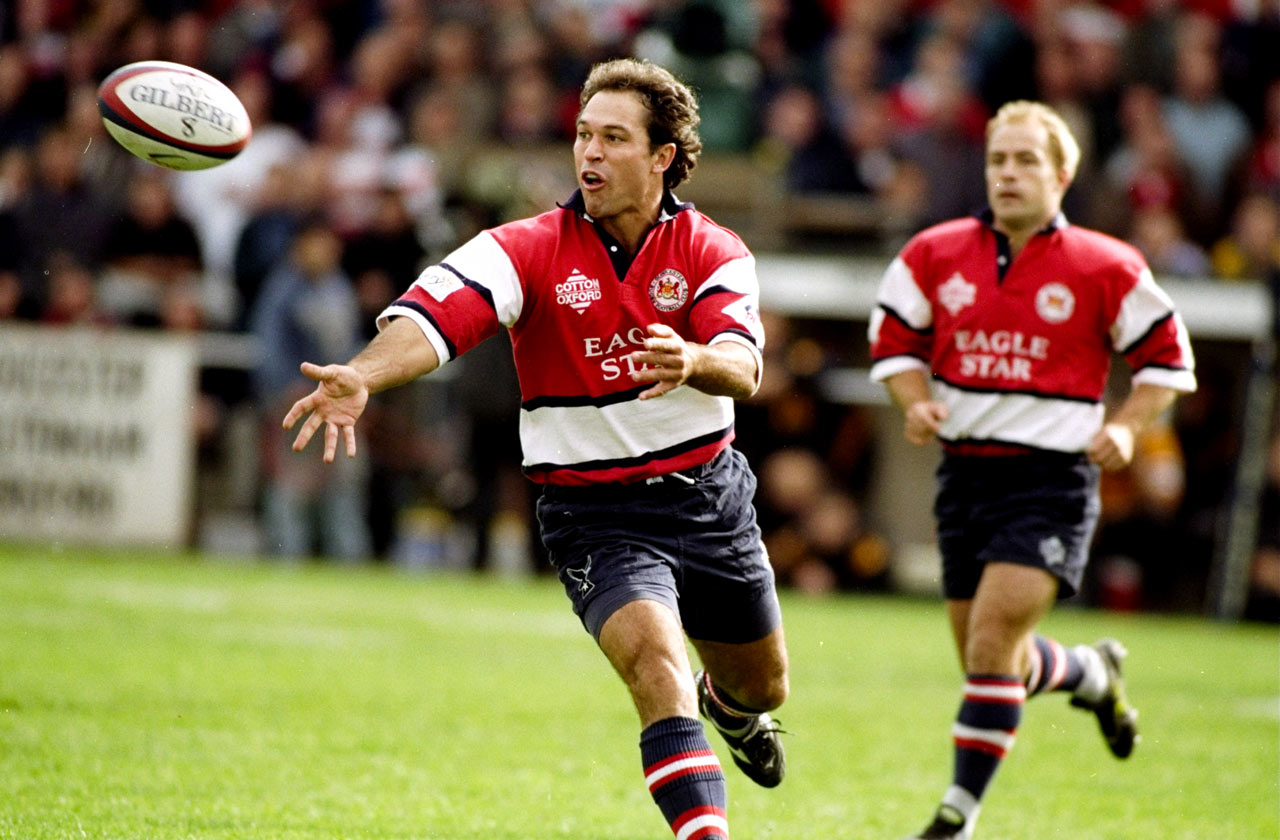 Caring for each other
I have some tremendous friends within my community – among many others – to thank for organising a fundraiser to help me through.
The Guns Out For Tombsy Gala Dinner sold out six weeks prior to the event on June 21. It's unreal. Quite incredible. It makes me feel very proud and humbled.
While a lot of the focus that night will be on me – I guess I'll have to make a good speech! – I'd like to think this event shows us all something very important. In this modern day, when it feels like community spirit has fallen apart, the support I've been shown demonstrates that community does exist.
Despite how frustrated I feel, I recognise how lucky I am to have such great support. People and relationships are the most important things in life.
I was chatting recently to a lawyer friend, who's from the country but lives in the city. She does a lot of work in rural NSW. She said to me, 'I fight for the farmers. They have such a great sense of community in rural areas. They fight for each other and rally around each other'.
She said it's not like you find around here. She went on for 20 minutes about how the country is so much better, they're caring and genuine and all that.
I said, 'Yeah, well, I don't think you can underestimate the community down here in Sydney, either'. I told her about my situation and how the community's been engaged. Then I told her I grew up in Gunnedah, which really surprised her.
I told her she should maybe try to do more work around Sydney. She might be surprised that a sense of community does exist in the city. She might be surprised how much people here really do care about each other.
Follow Richard's journey at #gunsoutfortombsy and #gunsoutspinal on Instagram 
More about: England | Injuries | Rugby World Cup | Super Rugby | Wallabies | Waratahs