Three words that gave me hope
The Maori side-step. It played a big role in my rugby career, from the backyard in Gunnedah right up to my days trying to stop Frank Bunce or Joe Stanley when I was playing for the Waratahs and Wallabies.
I'm the youngest of four boys and, though we're all just five years apart, trying to tackle my eldest brother Marc when I was, say, six or seven and he was 11 or 12 was quite an assignment. It was especially hard, as he seemed to love trying to steamroll us younger siblings.
Marc would push off the back fence, get a good run-up across the driveway, hit the pitch and try to pinball whoever stood in his way.
I wasn't scared of him. I soon discovered that tackling low meant it didn't matter how big the bloke with the ball is. I'd get Marc around the legs and lay him out on the deck.
Contending with my brother's Maori side-step was the first big lesson I gained in how to use my body when I played rugby at the top level.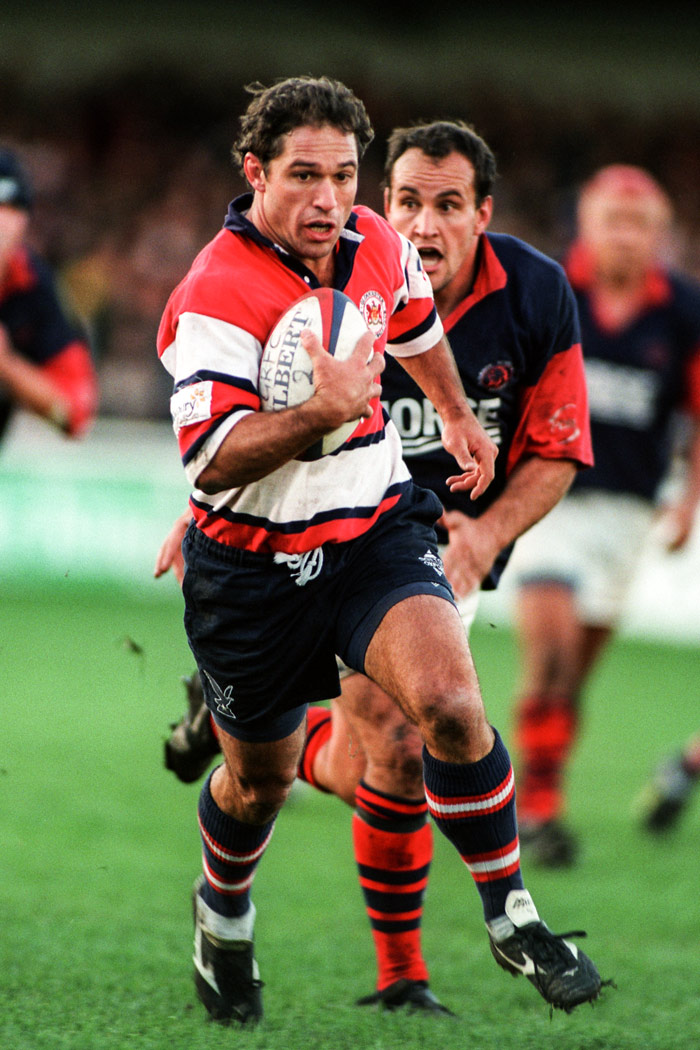 Rough-and-tumble games of backyard footy were part of a wonderfully natural and organic childhood I was fortunate to have. Our family moved to Australia from New Zealand when I was 15 months old and we headed out to the country soon afterwards for Dad's work as a stock buyer for Woolworths.
We lived in Gunnedah until I was 10 and I think back to those days very fondly. It was a nice sleepy town of 8000, a comfortable and friendly environment. To get to school, I'd cross over two or three neighbours' backyards, play soccer on the top oval, get home and try to tackle Marc in the backyard.
We'd go in for dinner and repeat it all the next day. Other times, I'd swing around to my mate's place and go swimming or fishing at the river. It was great.
Dad's work later took us to Port Macquarie for six years and that's where I encountered my next Maori side-step, this time from a big Maori boy we used to play with. Again, I think I surprised him by going low and cutting his legs from underneath him.
Learning to hold my ground against those big boys and developing a good tackling technique served me well for the next couple of decades or more. Throughout my career I hardly ever got injured.
The thing is, as I've since reflected, it's one thing to know how to avoid injuries. But it's impossible to avoid accidents.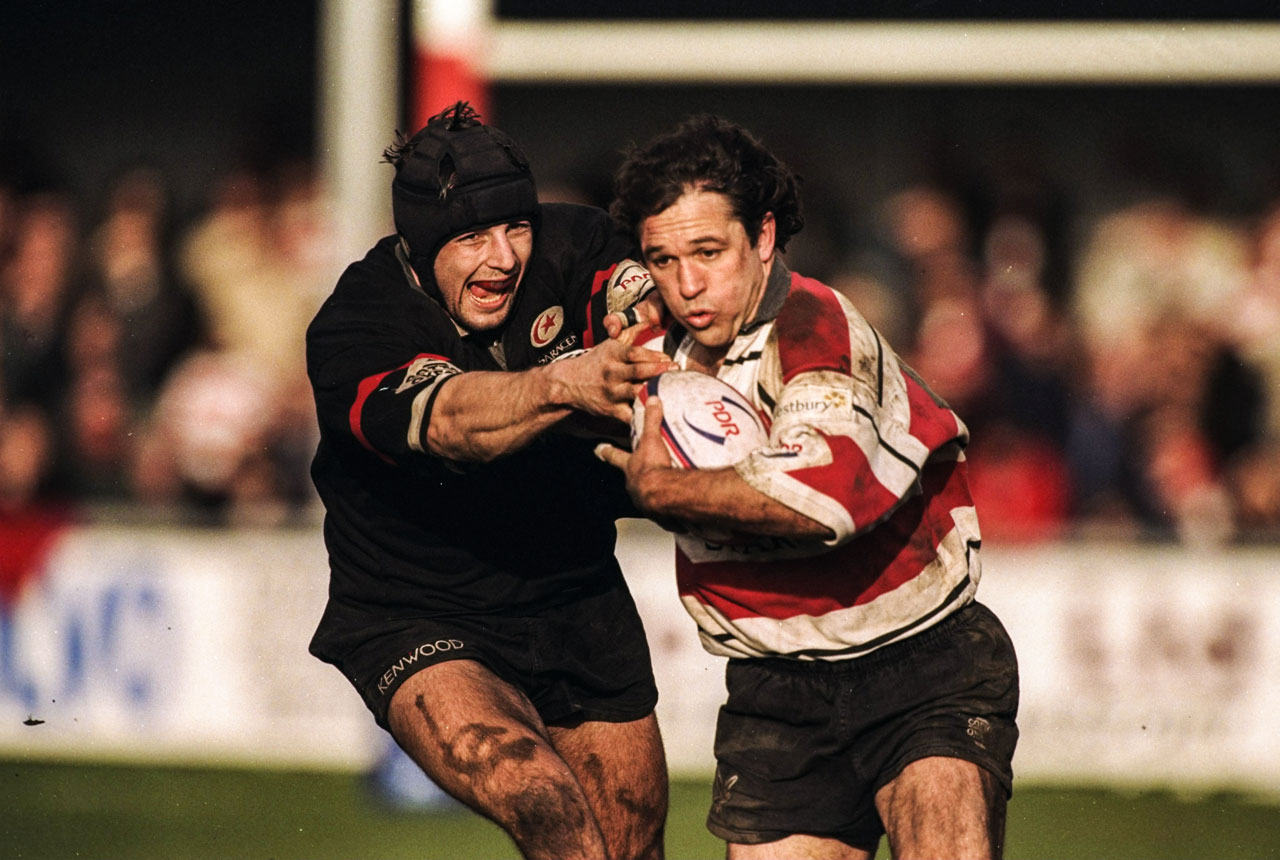 'You'll walk again'
I wouldn't call it 'social soccer'. In fact, across my 12 seasons playing for Curl Curl in the Manly-Warringah over-35s competition, it was always very competitive. I was never one to play muck-around sport. I play competitively and enjoy that aspect of sport.
I'm a team-first kind of player, so when our goalkeeper broke his ankle in a match late last season, I offered to fill in for the final 20 minutes. I hadn't played a lot at goalkeeper but went in and did my best.
I soon realised that it's quite a vulnerable position to play. When the ball came across the box a couple of times, I went out like a 'keeper does to punch it away, but it struck me that, with your arms raised like that, your whole body is exposed to physical contact.
Nevertheless, with our regular 'keeper out of action, I offered to fill in again the next week, against Wakehurst up at Frenchs Forest.
It was only about 10 or 15 minutes into the game when I had to deal with an awkward ball that came bouncing across the box. I went out to get it, with one of our defenders doing a good job of shielding the opposition striker from challenging me.
The ball got into my arms and my defender peeled off. But the striker kept coming through. He ran into my head with his thigh. The impact knocked me with a sort of whiplash onto my back. That was the instant.
Almost immediately, as I looked up at the sky, I realised I could hardly move. I could flail my arms around a bit but didn't have control of them. I couldn't move anything else and I knew I wasn't in a good state.
I was telling my teammates not to move me. I knew I had to keep calm because it wouldn't have helped for me to panic. I had to cool the jets, cool everyone else's jets and tell them to call an ambulance.
From there it was just a case of waiting. I wasn't in pain. In fact, I felt pretty relaxed.
In this modern day, when it feels like community spirit has fallen apart, the support I've been shown demonstrates that community does exist.
I was taken to Royal North Shore Hospital but I don't remember much of what happened from there. I was in surgery within a few hours, apparently, and woke up a couple of days later. Another day or two after that, the surgeon came around for 'the chat'. It was surreal, to be honest.
The inevitable question was, 'Well, what's my prognosis?' The surgeon's reply was, 'I can't tell you. Every spinal cord injury is different. We're just going to have to wait and see'.
To someone in my position at that stage, such a response felt quite unsatisfactory.
Thankfully, something really important happened the next morning, which changed my outlook from one of pessimism to the feeling that perhaps, in the long run, I'd be OK.
A visiting Fellow, a neurosurgeon out here from the UK, came to see me. He was all bubbly and enthusiastic and said, 'Right, Richard, how's it going?'
I gave him a bit of a flat, 'I'm going OK, I guess'.
He said, 'Now, let's see where you're at. Let's see what you can do. I think you said yesterday you could move your feet'.
I said, 'I think so'. I started moving my feet just a little bit, up and down – and he went through the roof.
'Oh, my God!' he said. He got his phone out, videoed my feet moving and then showed me the video. 'Here! Have a look! Have a look!'
Seeing my feet move a bit didn't mean much to me. Then he said, 'That's amazing! You'll walk again. You're going to walk again'.
Those words, four days after my accident, meant everything to me. It gave me real hope. It just about got me out of bed there and then.
I've told that English neurosurgeon since then how much his words meant to me. He said he knew.
physical and mental
There's a pretty crazy irony in my situation at the moment. My rugby mates feel as though my physique is better now than when I played rugby. It's because I have an ailment called spasticity.
What it means is that, while I have movement all over my body, the result of my spinal cord injury is that signals are being sent out telling my muscles to contract. All my muscles, from my chest down, are in some sort of contracture 100 per cent of the time.  
For example, I'm flat out lifting my arms above my shoulders because my chest and back are saying no. They're pushing the other way. If I bend my arms to flex my biceps, my triceps on the other side say no. It's like I'm lifting 10 kilos extra all the time. And, the only way I can stand up fully vertical is by flexing my glutes. They're becoming like buns of steel.
https://www.instagram.com/p/Bs49h09HNwV/?utm_source=ig_web_copy_link
Jokes aside, while they're finding more treatments for spinal cord injuries causing paralysis, such as nerve stimulators and stem cell technology, for my condition there seems to be only a drug solution, which I'm going to be trialling shortly to determine if it's appropriate for me.
It might help me manage the condition to some extent. However, to date, there is no cure.
The physical side of things has been very challenging. Mentally, I'd say the last month has been even harder. The reason is because I was making progress so quickly early on. Now, that progress seems to have stopped.
I remember, early on in rehabilitation, I'd be walking between parallel bars. The next day I'd be like, 'Do I need parallel bars? Let's use crutches'. A few weeks later, I'd be walking without crutches. I was powering ahead.
But then the spasticity kicked in and it's really got a hold of me. It's put me in a different frame of mind, to be honest.
More about: England | Injuries | Rugby World Cup | Super Rugby | Wallabies | Waratahs