MERV HUGHES V GRAEME HICK AND ROBIN SMITH
Hughes decided to zero in on Hick, a Zimbabwe-born player who racked up some legendary county cricket scores before being brought into the England set-up.
Most famously, he just ran up to Hick and growled in his face after dismissing him. More cleverly, he once taunted him with: "If you turn the bat over there's instructions on the back."
Hughes also tangled with Robin Smith.
Hughes: "You can't f***ing bat."
Smith, after hitting him for a boundary: "Hey Merv, we make a fine pair. I can't f***ing bat and you can't f***ing bowl."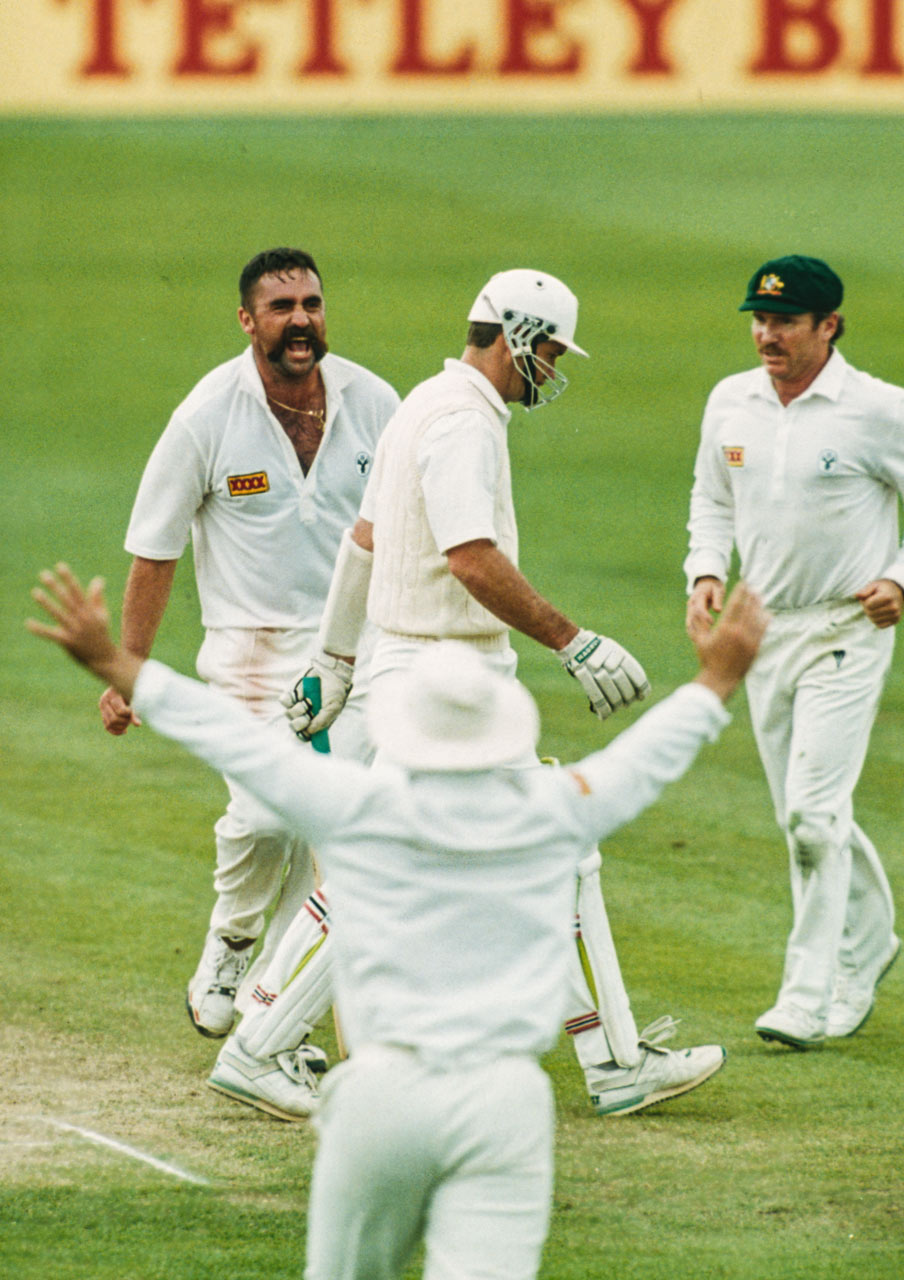 CRAIG MCDERMOTT V PHIL TUFNELL
After getting bowled by England spinner Phil Tufnell, the often-grumpy McDermott growled:
"You've got to bat on this in a minute. Hospital food suit you?"
DENNIS LILLEE V GEOFF BOYCOTT
Dennis Lillee and Geoff Boycott were opposite personalities, as well as playing on opposite sides. "Geoffrey Boycott is the only fellow I've met who fell in love with himself at a young age and has remained faithful ever since," Lillee said. Not a fan.
STEVE WAUGH V SILENCE
Mike Atherton decided to stop his team sledging Waugh, fearing it just made him more resolute.
Waugh's reaction to the silent treatment: "Oh, I get it. Nobody's talking to Steve. OK! I'll talk to my f***ing self!"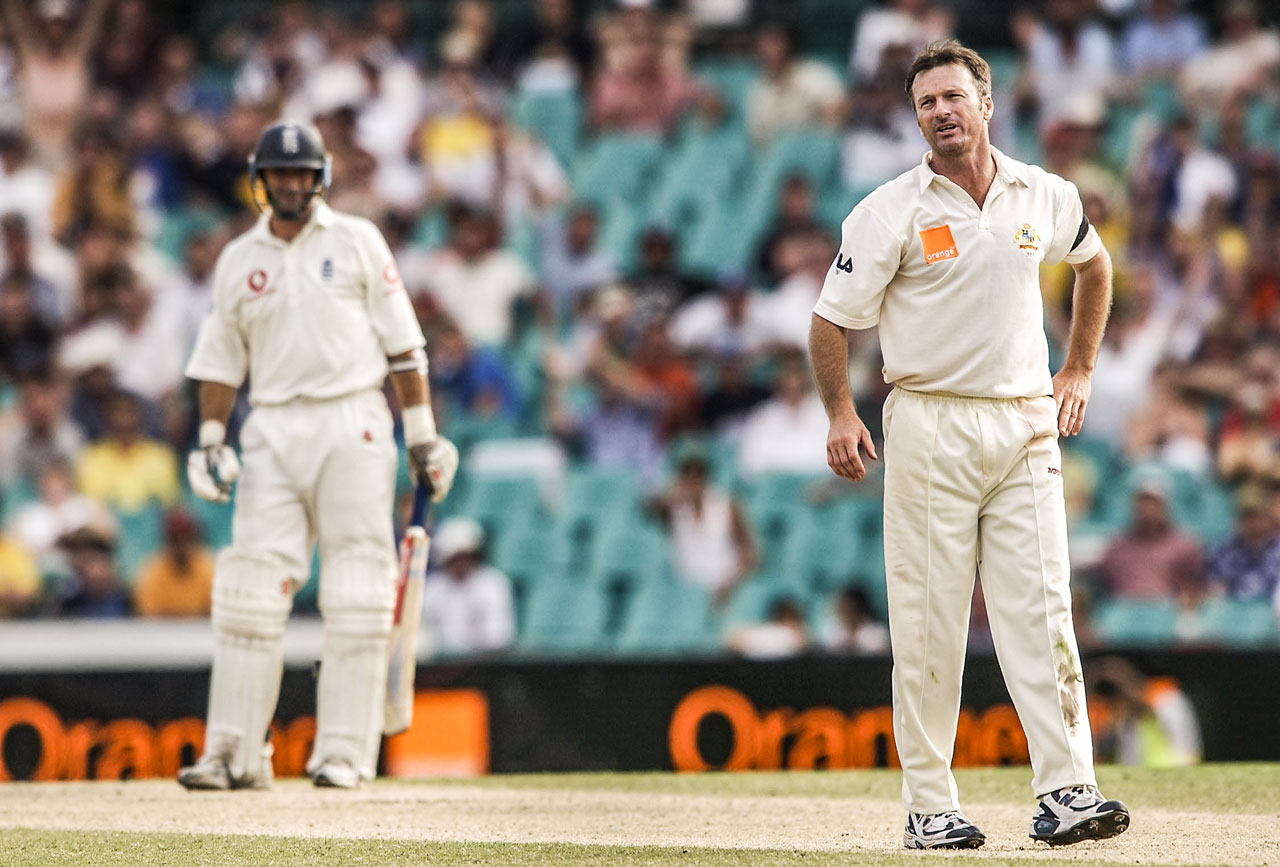 ALLAN BORDER V ROBIN SMITH
After Smith asked for a drink during the 1989 Trent Bridge Test, Captain Grumpy fumed:
"What do you think this is, a f***ing tea party? No, you can't have a f***ing glass of water, you can f***ing wait like the rest of us."
MICHAEL VAUGHAN V RICKY PONTING
When his arrival at the crease was met with a blast from Ponting, England captain Vaughan was quick with the comeback.
"Get back to the slips, Ponting. Who do you think you are, Steve Waugh?"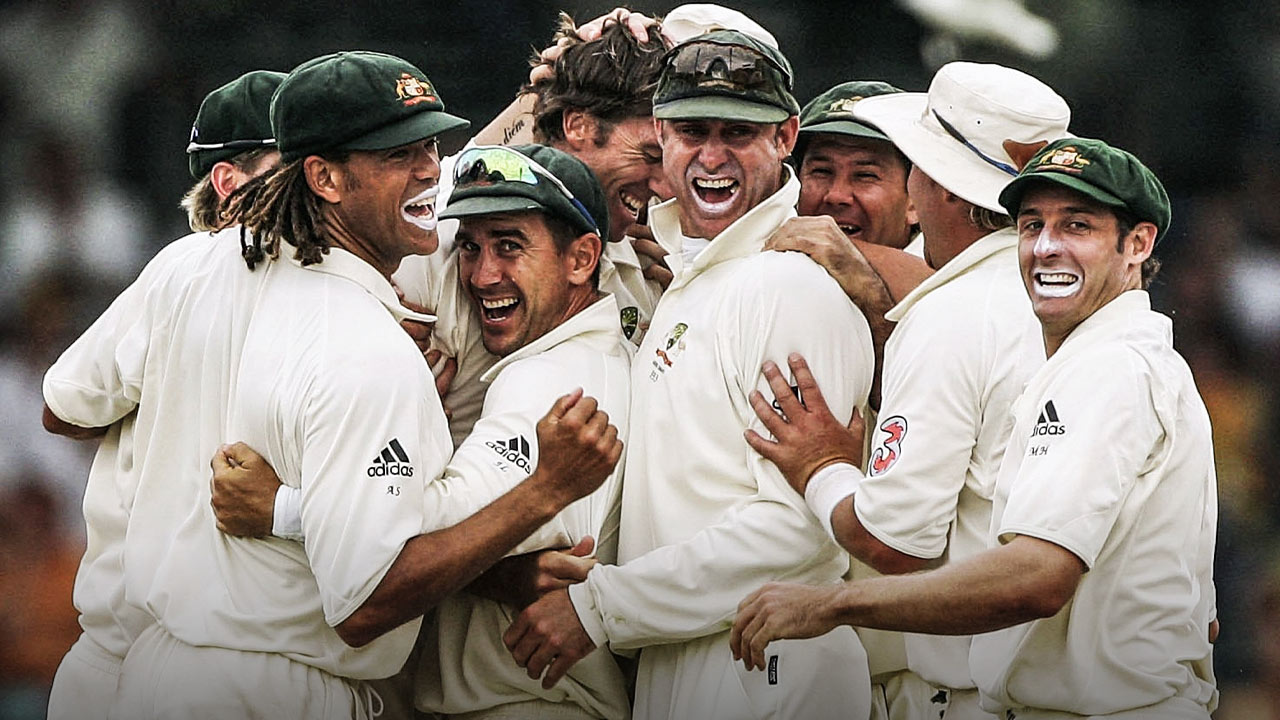 DAVID HOOKES V TONY GREIG
Tony Greig and David Hookes famously came face to face in the 1977 Centenary Test, where the South African-born Greig allegedly enquired, "When are your balls going to drop, sonny?"
Hookes is said to have replied: "I don't know, but at least I'm playing cricket for my own country."
DEREK RANDALL V DENNIS LILLEE
During that same Test, Derek Randall scored a brave century, copping one on the head from DK Lillee.
Randall said: "No good hitting me there, mate, nothing to damage."
Lillee had given Randall a verbal touch-up as well, but the oddball Englishman took it all with great humour.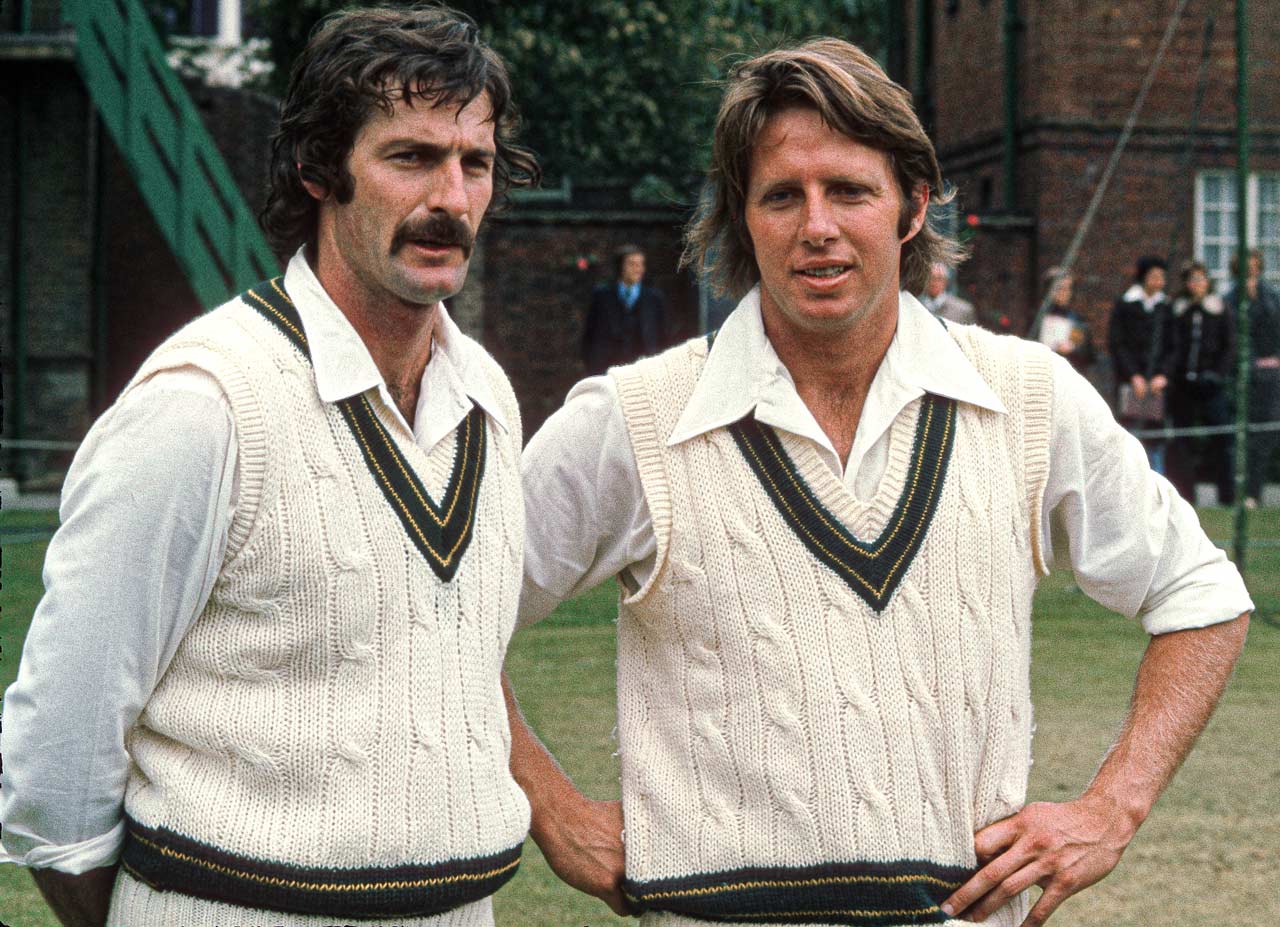 IAN CHAPPELL V DEREK UNDERWOOD
England spinner Derek Underwood was hit on the hand while batting and Ian Chappell enquired after his condition.
"How's the hand, which one was it?"
Underwood replied: "It was my right."
Chappell's zinger: "That's a shame. We were aiming for the left."
NASSER HUSSAIN V JUSTIN LANGER
Langer has called himself out for a moment where he clashed with the former England captain in 1997.
"During the first Ashes Test at Edgbaston I came on as 12th man while Nasser was batting," recalled Langer. "I was chirpy and bubbly and said a few things to him.
"I didn't hear him at the time, but it was reported he said, 'Look, I don't mind the others chirping at me, but you're the f***ing bus driver of this team. So you get back on the bus and get ready to drive it home.' I reckon Nasser had a point."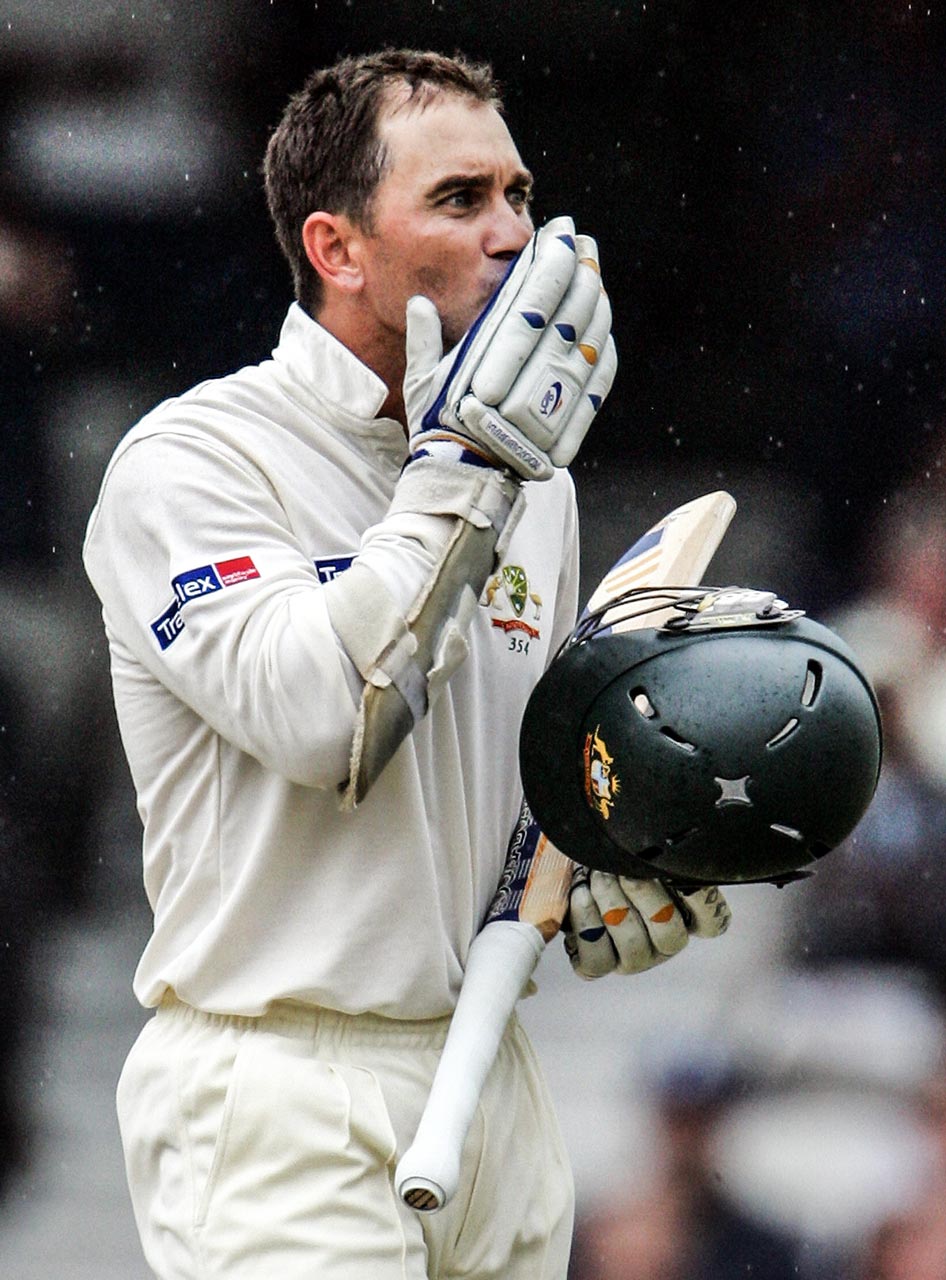 MICHAEL CLARKE V JAMES ANDERSON
More sledge hammer than mere sledge, as Clarke boiled over at Anderson after some bitter banter in 2013.
"Face up then. Get ready for a broken f***en arm,' said a riled-up Clarke as Mitchell Johnson waited to bowl.
Later, England spinner Graeme Swann managed to get a brutal dig in at Clarke as he recalled the incident.
"There was a minor furore about it at the time though I can bet you James would have forgotten about it within seconds.
"After all, we're talking about easily the least intimidating of the Australians."
More about: Ashes | Australian cricket team | England | Justin Langer | Michael Clarke | Ricky Ponting | Shane Warne | Steve Waugh | Test cricket | Tim Paine