Matildas 'victims of discrimination'
Australia's women's football team, which will be one of the favourites at the World Cup in France starting this weekend, is leading a push for equal pay with men's World Cup teams.
On behalf of the Matildas, PFA chief executive John Didulica has engaged FIFA for the last year on the issue with a back-and-forth of correspondence.
After failing to gain support from FIFA, they've turned their private campaign into a public call to arms, launching a website – ourgoalisnow.com – on the eve of the tournament.
PFA has asked for an immediate doubling of total prize money – from $US30 million ($A43 million) to $US57 million ($A82 million).
"It is the players themselves who are the victims of the discrimination," Didulica writes.
"The PFA expressly reserves the rights of the players to have this matter resolved through appropriate means including mediation and arbitration.
"There is no legal, economic or practical reason why this cannot occur after the tournament."
The PFA says the total prize money on offer in France this month is $US30 million ($A43 million), compared with $US400 million ($A575 million) given to men's teams in Russia.
The Matildas will personally campaign for the move on social media, and ask fellow participants in France to do the same.
Former player Heather Garriock has written about previous campaigns and the gender gap between the Socceroos and Matildas.
Meanwhile, State of Origin dominates the news in Queensland and New South Wales, with Maroons player Moses Mbye one of several newcomers to the series. Writing for Fox Sports, Mbye, who was raised by a single mum, remembers his first clear Origin memory from the 2002 series.
Star US athlete Allyson Felix has joined the backlash against her sponsor Nike for their decision to give downgraded contracts to athletes who put their careers on pause because of pregnancy.
And Brisbane Lions AFL player Mitch Robinson has spoken about the use of medical marijuana to treat concussions, following the latest setback in Paddy McCartin's career.
These are our favourite stories this week about elite sportspeople, as told by elite sportspeople.Just like you get on AthletesVoice everyday.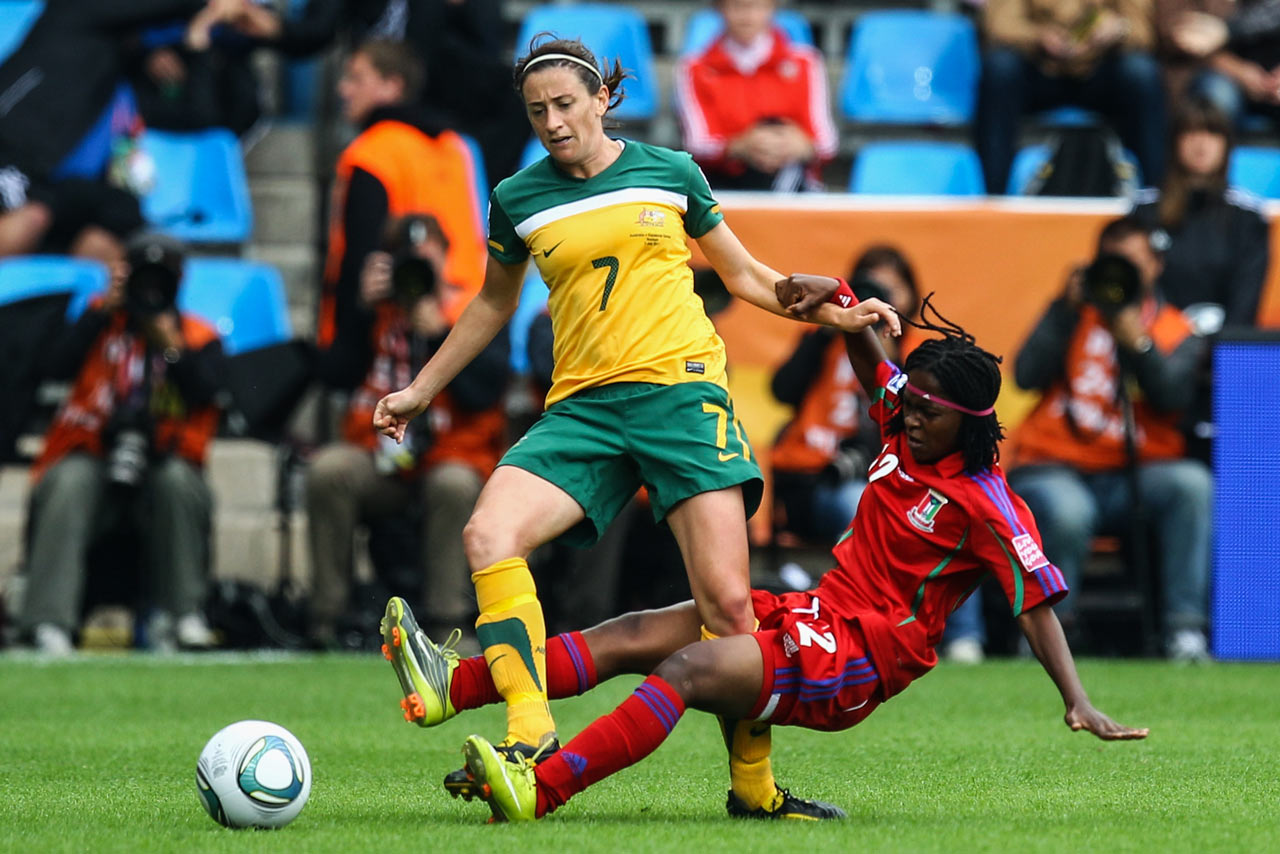 'WE PAID FOR OUR LAUNDRY'
Former Matildas player Heather Garriock, now a World Cup pundit for Optus Sport, has written about the gender gap between the Socceroos and Matildas during her playing days.
"For two famous weeks in 2000 we were treated like superstars,' she wrote. "The Olympics was one of the most memorable experiences of my life. Walking out to the opening ceremony with 110,000 people in the Olympic Park stadium. Rubbing shoulders with some of the best athletes in the world, in particular, Cathy Freeman.
"Behind the bright lights of the Olympics, the reality was that this era was all about playing for the jersey. We were such a close-knit team back then: we had to be. The friendships and camaraderie are what got us through, because we were struggling to compete because most of the players had day jobs.
"We just struggled to get by day-to-day for money. The thing about this era was we were just so proud to play. It wasn't about anything else, or money; getting paid was a bonus."
Things didn't improve in a hurry for the Matildas.

"Before we went away to the 2007 World Cup in China, we were still paying for our own laundry on tour; so the players all banded together to try and get some better conditions, and to sign contracts for some financial stability," wrote Garriock.
"After a meeting with the head of high performance from FFA, John Boultbee, we became part of a union and started to negotiate a CBA.
"The players weren't asking for the world: the first thing we shook hands on was for laundry to be washed, and internet in our hotel.
"It was an interesting time; there were some players who chose to leave the game because the remuneration just wasn't there.
"I felt we were on our way to being professional, even if there was a long way to go. At the time, we were getting paid minimum wage, we had contracts. It might sound trivial but it wasn't – it meant we could say it was a job, go to a bank, in my case take out a mortgage, or if players got injured, they didn't go broke.
"There was progress, but the fact we were not fulltime professional meant the girls couldn't concentrate fully on football, while trying to compete on the international stage."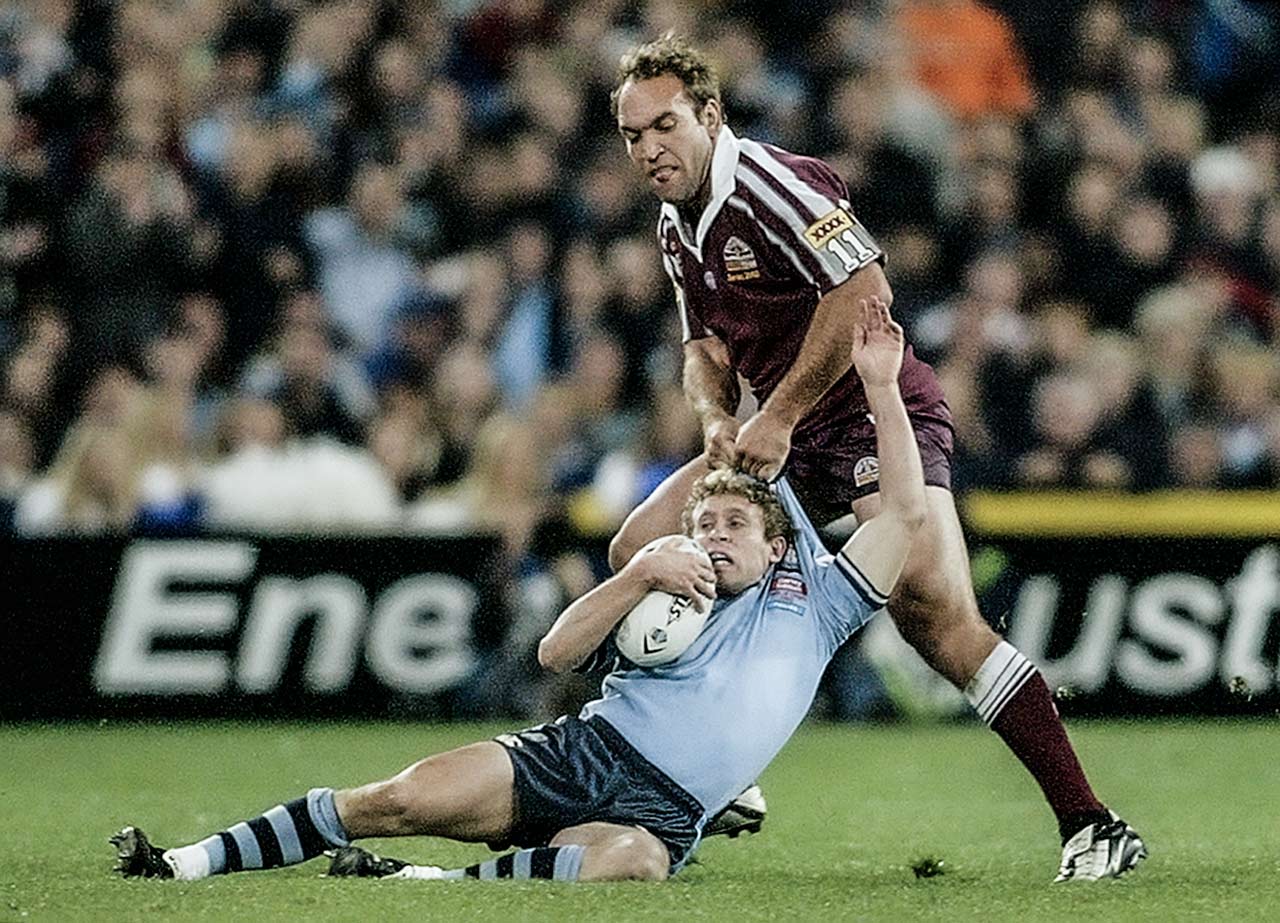 'That is true passion'
Queensland's Moses Mbye has written about his own Origin origin story for Fox Sports.
"I was nine years old when I first realised what State of Origin footy actually meant to people," he wrote.
Wednesday night, Origin night, was the one time the parents would allow us all to stay up past our bedtime. Because it was State of Origin, and that's what people did.
"Anyway, my oldest memory of an Origin game is 2002 when Gorden Tallis famously ragdolled Brett Hodgson into touch.
I can remember sitting there as a kid and seeing steam coming out of Gordie's ears and thinking "wow, that is true passion", and seeing the way it affected every person in that loungeroom.
Mbye said it was a "little bit surreal to be sitting here 17 years later preparing to pull on my first Maroons jumper.
"It was a dream come true. You get this overwhelming sense of excitement mixed with nerves, relief, and just about every emotion I've ever experienced."
More about: afterstoryvide | Brisbane Lions | Concussion | FIFA Women's World Cup | Injuries | Matildas | Sexuality | St Kilda | Women's Sport