I COULD SEE IT TAKING A TOLL
People quite often think that if you're successful you're super confident as a person. There are some people who are very successful and very confident in themselves, but, for me, that definitely wasn't the case.
I've never been one to chase the limelight or put myself forward for things. Due to that, I think lots of people also underestimated my drive, determination and capabilities. I went about my business quietly and probably led by example more than anything.
I learnt by observing others that it's too hard trying to be someone that you're not. People see straight through it. They can spot someone who's not being genuine and true to themselves. Once I started to understand that, I noticed there were people I competed with and against who were trying to portray something they weren't. I could see that taking a toll on them.
Being myself wasn't always easy. I often wondered if people mistook my quietness for being snobby, when it was completely the opposite. 
To this day, I'm quite shy around people I don't know, and I find it hard sometimes to strike up a conversation with people I've just met.
But, as someone who has been in the public eye, it's almost like you're expected to be outgoing and project confidence in social situations. 
It's not just in sport that success is perceived as equating to confidence. In business, politics and other areas, there are plenty of self-promoters, but also those who just go about their business and get the job done. That's who I am.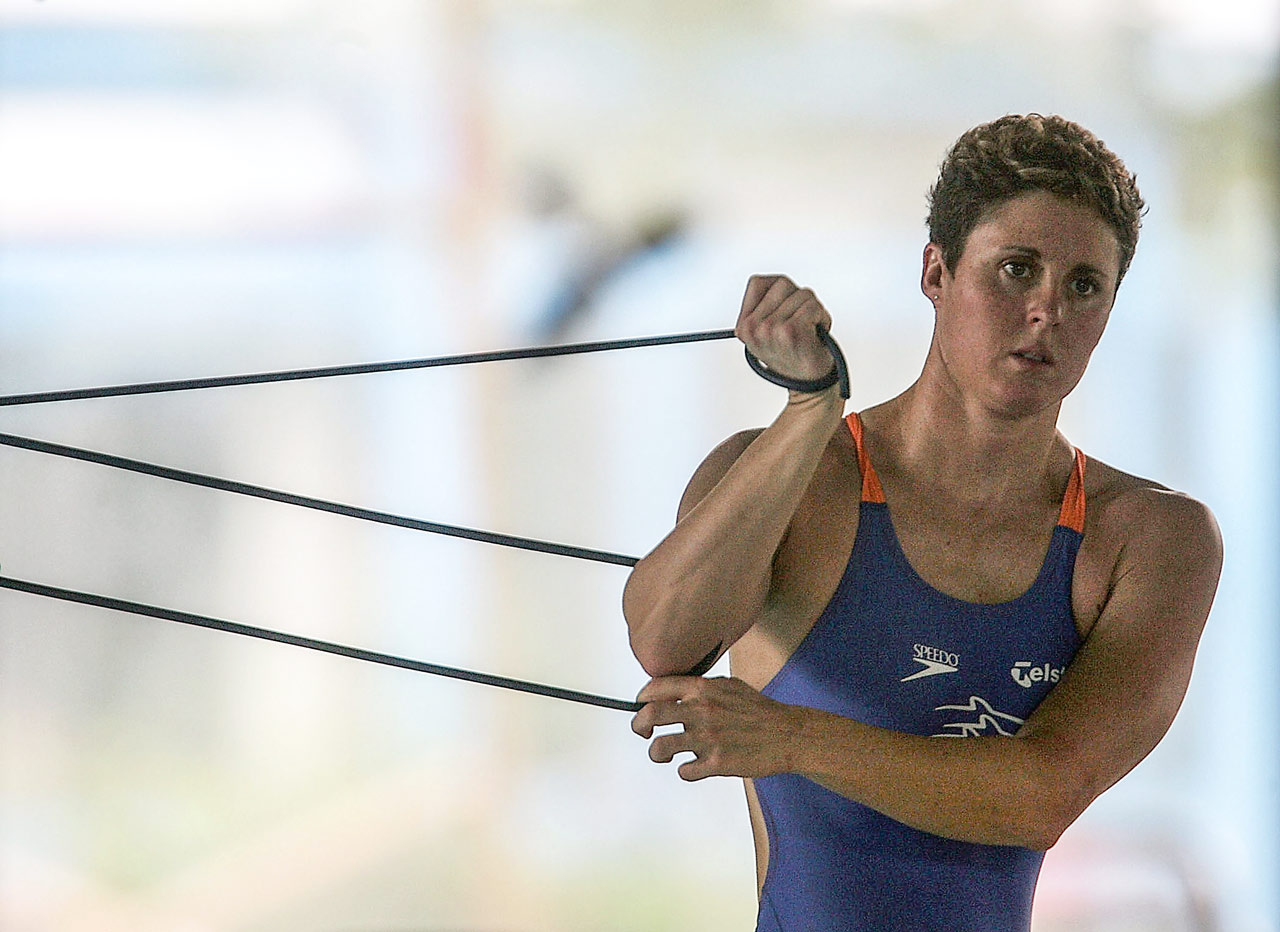 Confidence for me, in particular situations, was in quite short supply. But it wasn't just during my swimming career. Once I finished competing there was a big hole to fill and it didn't happen easily. I'd studied along the way and graduated with a degree in sports administration/management, which I thought would give me a solid base to fall back on when it came time to find a job.
For the first 18 months or so I did a lot of presentations and public speaking, which wasn't really in my comfort zone, but I had a decent story to tell and people appreciated me telling it.
Once that started to slow down, I started looking for a more regular job and started getting knockbacks. Among them were applications for jobs that I thought I'd be really well-suited to, so it started to dent my confidence.
In a sport like swimming, 95 per cent or more of an elite athlete's life is very unspectacular.
Eventually, thankfully, I gained some part-time work at the Australian Sports Commission. That break allowed me to gradually get my way into the workforce and work my way up through sports administration.
That little story might come as a surprise to some, who think sportspeople with a profile easily fall into a job after competing. For a lot of athletes, it's hard to find work.
I started getting quite down again when I couldn't get a job. I felt I'd done the right preparation, with my studies and stints of work experience, but moving into that next stage of my life was hard. Once I was in, I was able to demonstrate my abilities and work my way through. Again, like the rollercoaster of competitive swimming, it's about how you respond to challenges and push towards your goals.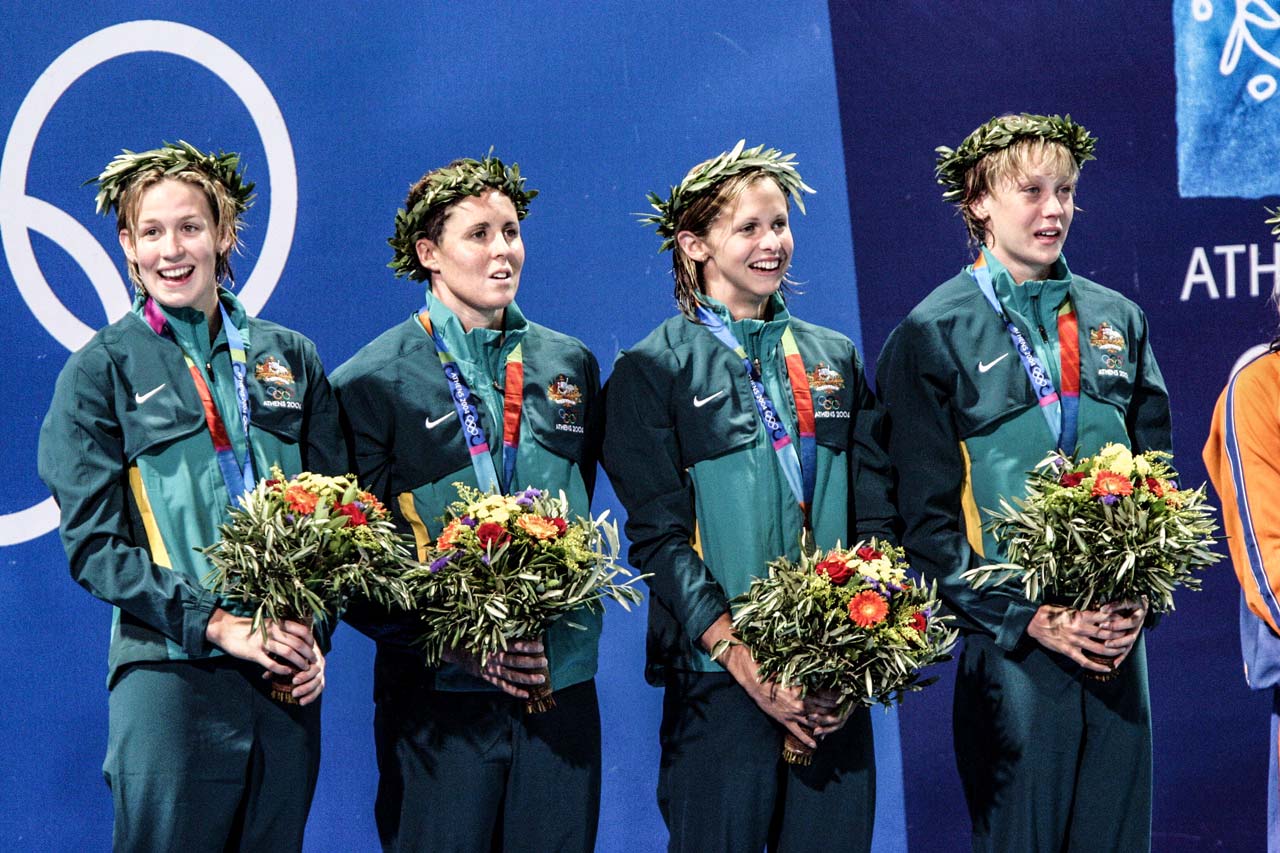 ANOTHER SPECIAL LIFE MOMENT
One role I did secure early on after swimming was as General Manager of the Australian Commonwealth Games Youth Games team in Bendigo in 2005. I performed that task for three Games and was also worked as part of the headquarters staff with the senior Australian team, which I've done for four Games now.
I think it was a natural progression for me to put my hand up for the Chef de Mission role. To be chosen as Chef to lead the Australian team for Birmingham is a tremendous honour. Again, the Commonwealth Games has given me a very special life 'moment'.
Thankfully for the athletes, the Chef's role does not involve me cooking for over 700 of them! The job involves putting the planning and measures in place to create and environment where our team competes to the best of its abilities and also enjoys the experience.
There are loads of issues that come up at big multisport events. Every Games is unique, as is every team member – athletes and officials. So, it's about trying to plan for as many situations as possible.

In a diverse group of 700-plus, things pop up, whether it's an illness in a family, something about discipline, security issues – a whole range of different things. I certainly don't have all the answers, that's why there will be an experienced team behind the team.
I'll also be available as a mentor. I'm not one to force myself onto other people, but I'm always happy to have a chat if an athlete wants to tap into some of the knowledge I gained through my career. It may help them along their journey. 
There are some differences between being a competitor these days compared to when I was competing. The most obvious is the rise of social media.
Some athletes get heavily involved in social media and handle it well. Others don't. But, in terms of the pressures of performance, dealing with the build-up – pressure from your family, supporters, the media, and most of all yourself, things haven't changed. The fundamentals of performing and getting the best out of yourself are the same now as ever.
And performing under pressure is one thing I think I did pretty well.
More about: Leadership | Olympic Games | Resilience