Petria Thomas - Contributor
Being myself wasn't always easy
It was the last – and probably the best – swim of my career. I had three teammates and an entire country relying on me to do my job in the 4×100 metres medley relay at the Athens Olympics, and it worked out pretty much perfectly.
I remember diving in further behind than I would have liked, chasing the great American Jenny Thompson, who was a former record holder in the event. Jenny was at the flags when I hit the water. 
It felt like a bit of revenge for me, swimming past Jenny. At the Sydney Olympics, we'd lined up as the final swimmers in the 4×200 freestyle relay, I dived in a bit in front of her and she overtook me. To be able to turn the tables on her and the Americans in Athens was special.
But, perhaps more than the satisfaction of executing so well when it counted, that particular swim was a culmination of years of hard work out of the pool, getting to know myself and understanding how I could achieve the right balance to live a good life. They are some of the lessons I'll be able to impart to our Commonwealth Games athletes as the team's Chef de Mission in the lead-up to the next Games, in Birmingham in 2022.
I came away from the Athens Olympics with three gold medals and a silver, including an individual gold, which is every athlete's dream. The other two golds were in relays in which we broke the world records. It was a very special time.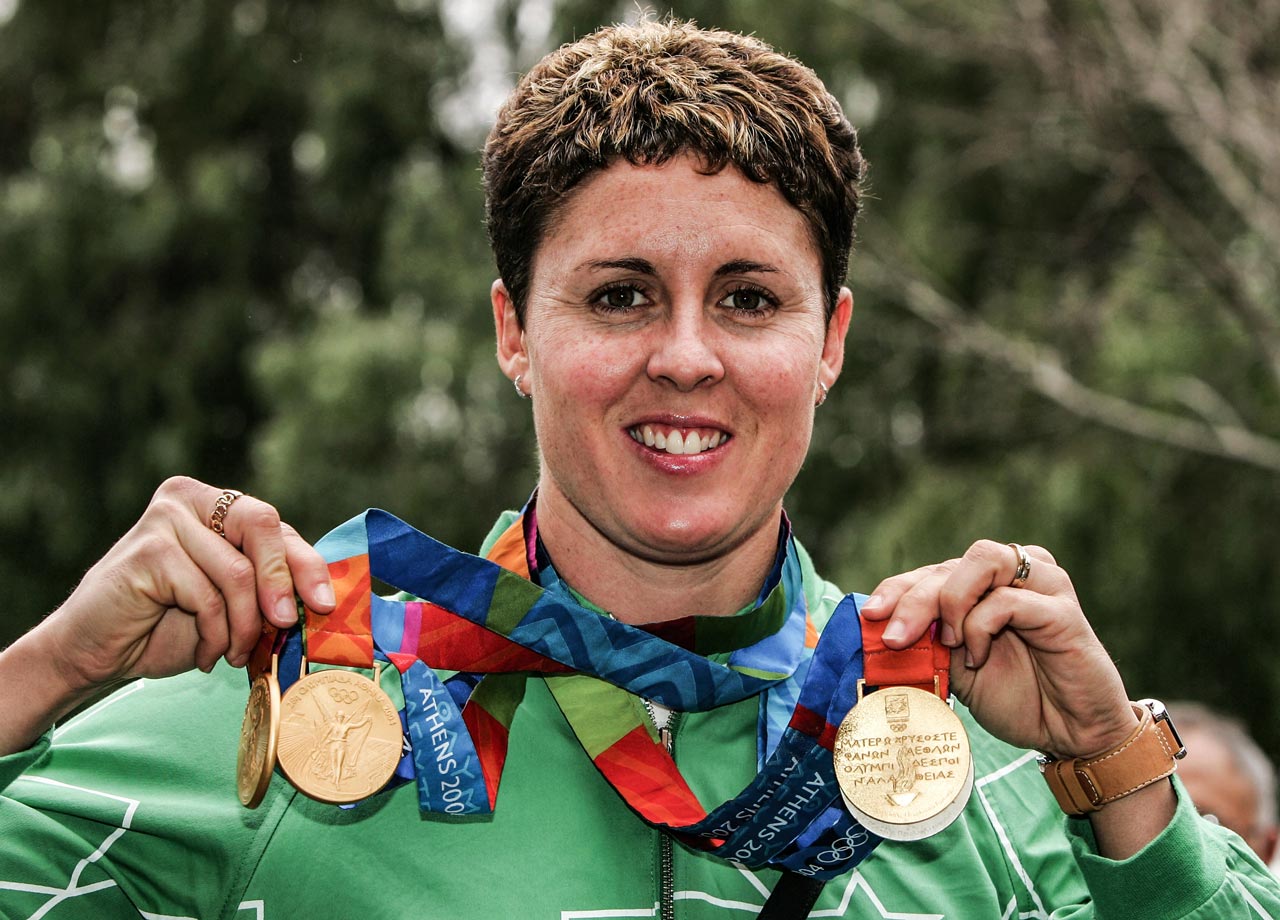 The first relay, the 4×100 metres freestyle, was a key moment in my career. I hadn't been in that particular relay team in the past but was determined to be a part of it.  We had such a gun team that I knew would be a strong chance of taking home the gold. I didn't want to miss that chance so I went about doing everything I could to get on that team.
There were a few of us vying for a spot so there were no guarantees. Thankfully, I had shown enough form to win the final spot. I was definitely the weakest link in that relay team, but I did my job and the other girls did theirs, and we all won our first Olympic gold medal.
What a special, pressure relieving moment! It felt like a weight had been lifted and I was able to go on and have a great final competition. 
Having said that, being the perfectionist that I am, while winning four medals at those Games was a great result, I wasn't 100 per cent happy.
I was beaten in the 200 metres 'fly by a small amount and I can pinpoint exactly where I lost the race. Then straight afterwards, in the 4×200 medley relay, we placed fourth by five one-hundredths of a second. I was the final swimmer in that race, swam the fastest of anyone in the pool, but still felt disappointed I wasn't able to do just that little bit better to help win a medal for the team.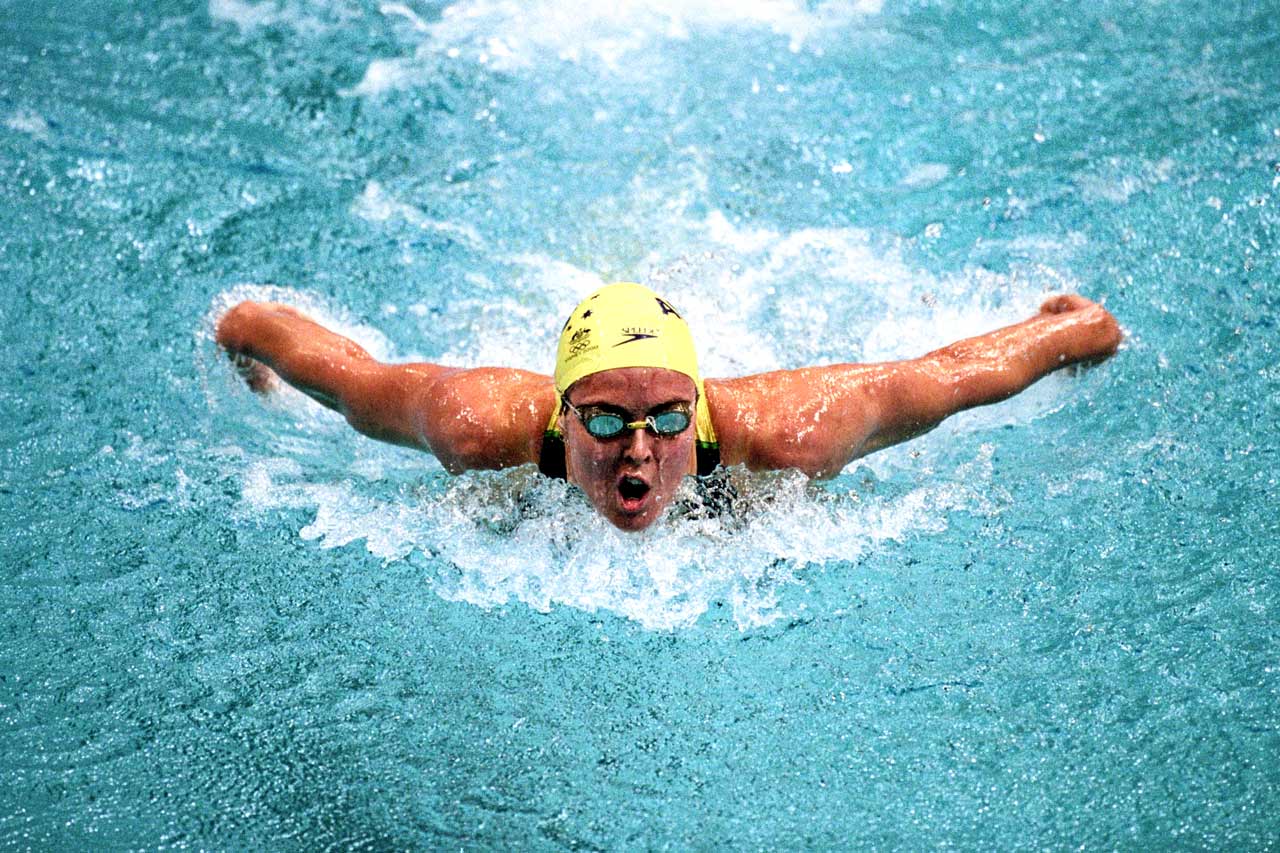 'OK, WHAT'S NEXT?'
I'd love to go back in time and fix those little things. They're the kind of niggles that stick with you when you expect so much of yourself. However, I'm able to look back now and feel proud of the resilience and determination I showed just to get to the point of being among the best swimmers in the world.
The process of learning began after one of my first major successes, at the 1994 Commonwealth Games. It was my first multi-sport event and I was able to win two gold medals while still a teenager. It was something I'd dreamt about and worked towards for my whole life to that point. Standing on the podium and hearing the national anthem was an amazing feeling.
The glow of that moment lasted for a while, but once I came home and got back into my regular routine, I lost a bit of direction. It's because I'd looked forward to that moment for so long and worked so hard to get there – but then it was gone. The hype died down, I was back in training and I was like, 'OK, what's next?'

I started struggling with life a bit around that time and it took a while to realise that the uncertainty I felt after the Games was part of the reason. It added to the isolation I felt living and working in a high-performance environment, away from home, from the age of just 17. That environment was intense and demanding and there was always pressure to perform. 
It became a time in my life where I was trying to work myself out – what am I good at, what's important to me, where am I going? To be able to keep going at that level, you need a purpose.
I don't think I had a purpose at that time and I started to feel almost rudderless. I needed to reset my goals, which I was able to do, but it took some time. Nearly two years. 
When you're experiencing these things, you tend to feel all alone and that there's no one else who can relate or understand. But, if you're willing to open up and talk about it, you can actually learn a lot from other people, and it can help you through and get on the right path. There are plenty of people out there who have gone through similar things and can listen and help.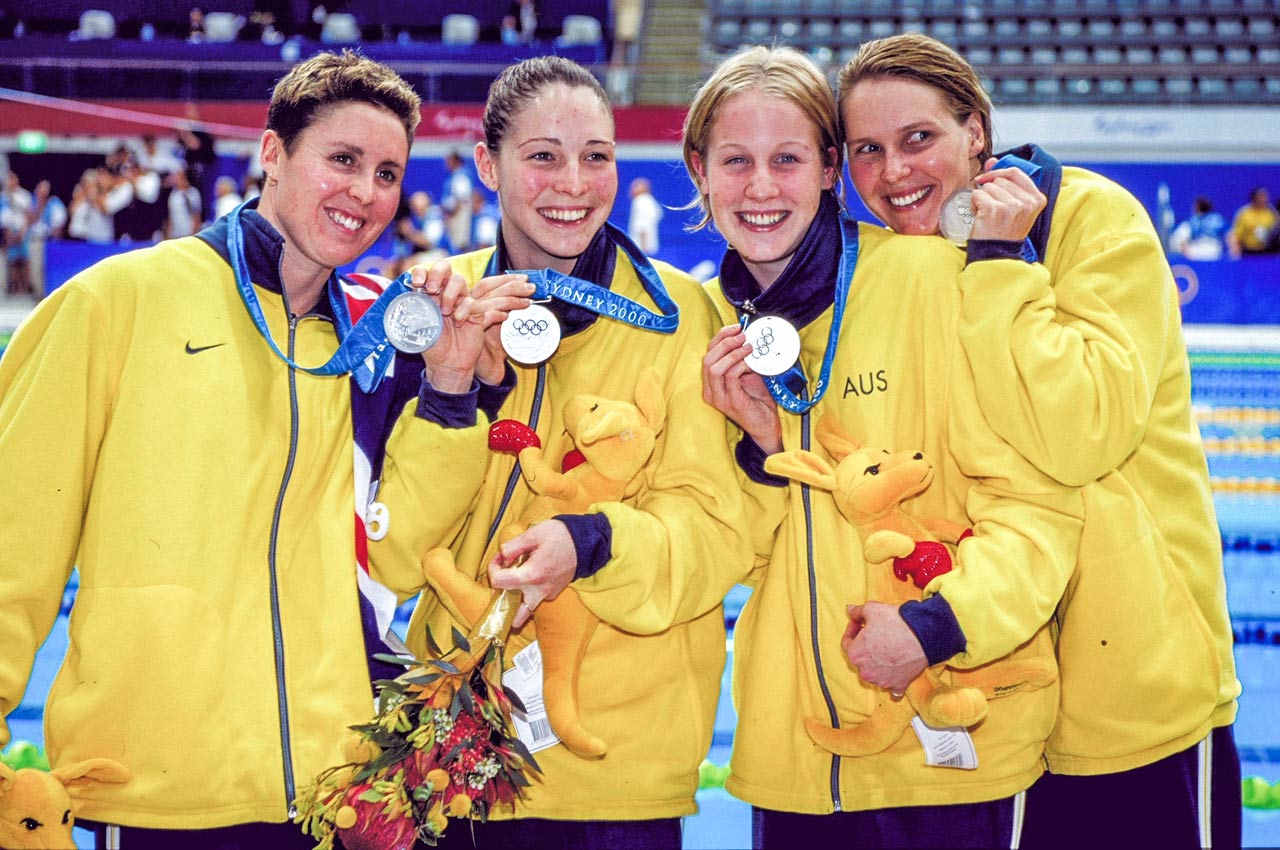 What I think is interesting about the experience I went through is that people often look at those high moments some athletes have and think that's what it's all about, that it's what you're experiencing all the time. But it's not the case, especially in a sport like swimming.
The reality is that to achieve highly requires natural talent, but it is the relentless hard work that gets you there. In a sport like swimming, 95 per cent or more of an elite athlete's life is very unspectacular. For me, this included monotonous training sessions, 10 times a week in the pool, four in the gym, painful physio and injury rehab sessions, and to prepare myself for life after sport, study at university.
It's not glamorous, nor is it always fun. But it's what you've got to do if you want to be successful. I was very fortunate to be able to do something I enjoyed, which was to compete and challenge myself. But it came with some quite serious lows and periods of questioning myself and what my purpose was, which were hard times to get through.
It became a time in my life where I was trying to work myself out – what am I good at, what's important to me, where am I going? To be able to keep going at that level, you need a purpose.
Every person faces their own challenges. You can either wither and let them beat you, or you can tackle them head-on. I was able to overcome some quite significant issues, physically and mentally, keep going and get the best out of myself.
My career was very much a rollercoaster journey. But that's the journey of life. No one gets smooth sailing the whole way.
The highs and lows I experienced combined to make me who I am today. I could have easily walked away from swimming and I don't think anyone would have thought worse of me. But I wouldn't have been happy with myself because I wanted to make sure I reached my potential, whatever obstacles I had to overcome.
More about: Leadership | Olympic Games | Resilience