Establishing our identity
One of the most important lessons I've had in footy – in life – is that there's no better way to learn than to make mistakes.
Nobody's perfect, so everybody gets that opportunity. It's what you do with it that counts. Whether you grasp that experience and improve yourself as a result of it, or whether you ignore it and plough on, doomed to make the same mistake again.
I've had my share of learning experiences and, in a week where the Newcastle Knights have been preparing to go to Melbourne and play the Storm, I can say I know from harsh experience what it's like to get ambushed down there.
I was captain of St George Illawarra when we played the Storm at the MCG in round five of the 2000 season. It was the rematch of the grand final we lost to them in dramatic circumstances the previous year, through a late penalty try.
This time it wasn't close. It started bad for us and only got worse. The final score was 70-10.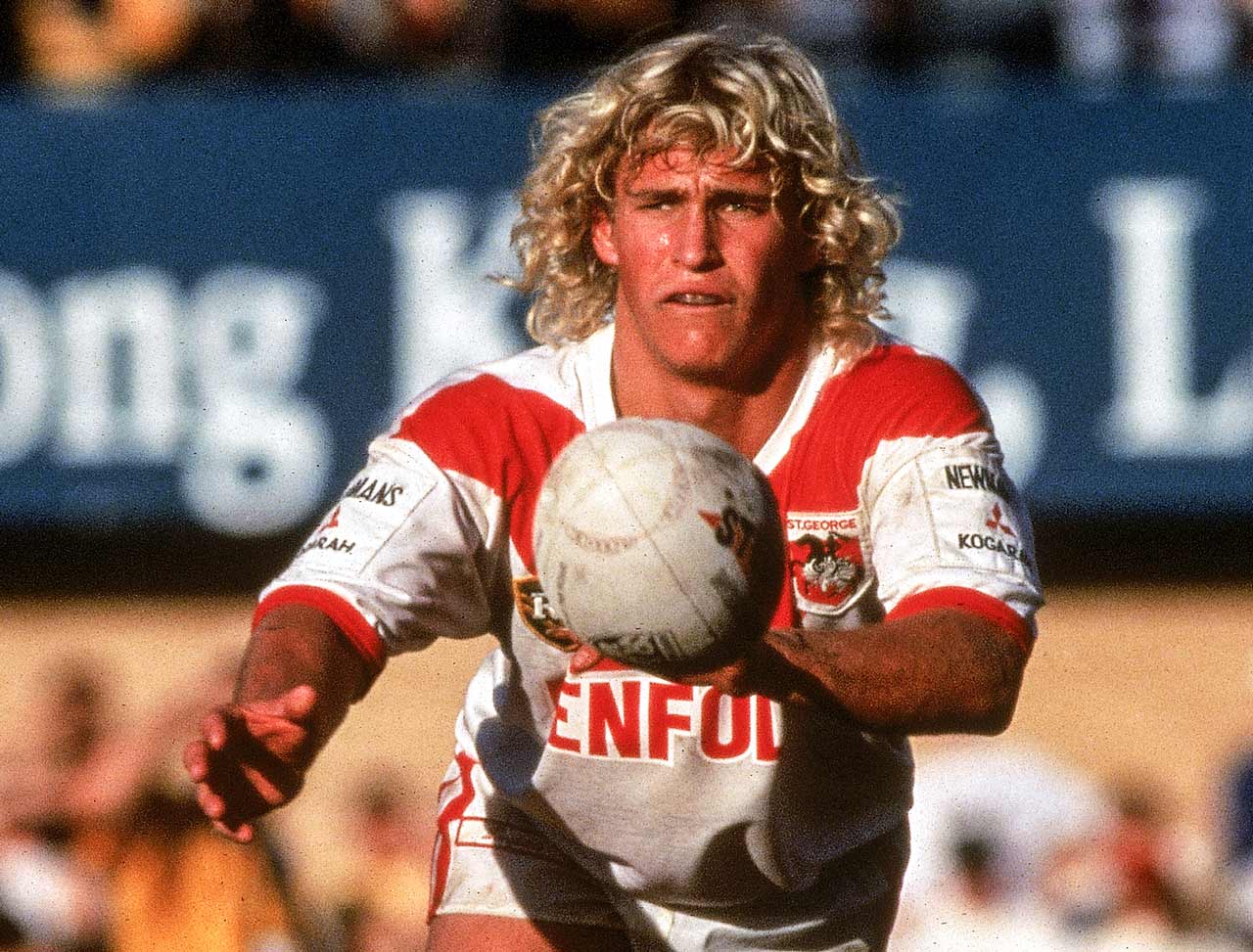 More on that later, but the point is the Knights have been on a really good run for our last six games. The Storm, after Craig Bellamy came along a few years in the wake of that grand final, have been on a really good run for about the last 15 years.
That's the first thing we've got to realise heading to Melbourne for a game against them. How hard it's going to be. But we do.
Bellyache made the Storm tough. For pretty much all of his time down there it's been a difficult place to go. I'm sure many visiting teams have been beaten before their plane has even landed.
Sometimes teams have gone there in good form and failed miserably. Maybe the players themselves thought they were going better than they actually were and didn't approach it correctly, or their fans were simply expecting too much of them.
No player, no coach, is going to get it right all the time but, if your mind is open to learning from experience and making adjustments, then you're going to end up getting it right a lot more often than you get it wrong.
Some of our recent wins came against teams we'd had zero success against in recent years. It's been a really good period that shows how far we've come this season and I think even the Storm would say, 'Gee, the Knights are playing good, tough footy'.
But, again, that's the thing about them. First, they wouldn't ignore it, they would acknowledge it. And, second, they would be ready for it.
We're in the midst of establishing consistency, with a plan to go on and maintain it. That has become second nature to the Storm.
We've been meeting the challenges lately, but the Storm – playing at home, leading the competition and at close enough to full strength – present another big one. It's going to be a really good test for us.
A hell of a night
Looking back on that 60-point loss the Dragons had to the Storm down there reminds me of how much the game has changed in the almost 20 years since.
Anthony Mundine was in our side and, as we all know, Choc could talk. Still can. But he has a history of being able to back it up.
Choc had a newspaper column at the time and in it he wrote the Storm were pretenders who didn't deserve to have won the grand final.
It didn't worry me because I knew what Choc was like. He was a confident person who was always prepared to say something and when he did he usually played very well.
Plus, there wasn't the wall-to-wall media that we have now. There were the regular newspapers and some stuff on TV, but there weren't all of these dedicated rugby league shows that we have now and all of the podcasts and everything else on top of that.
Now, you've got two or three shows every night on Fox, plus the Channel Nine stuff and all of these different podcasts, dissecting everything. It wasn't remotely so in-your-face back then.
I remember Choc's stuff being in the paper one day and creating a bit of controversy and the next day there was the game and we might have got a tickle up about it afterwards because of the result, but that was it.
These days, comments like that would be repeated over and over again on all of those shows. Everyone would have their say on it and crank it up and it would become a much bigger issue.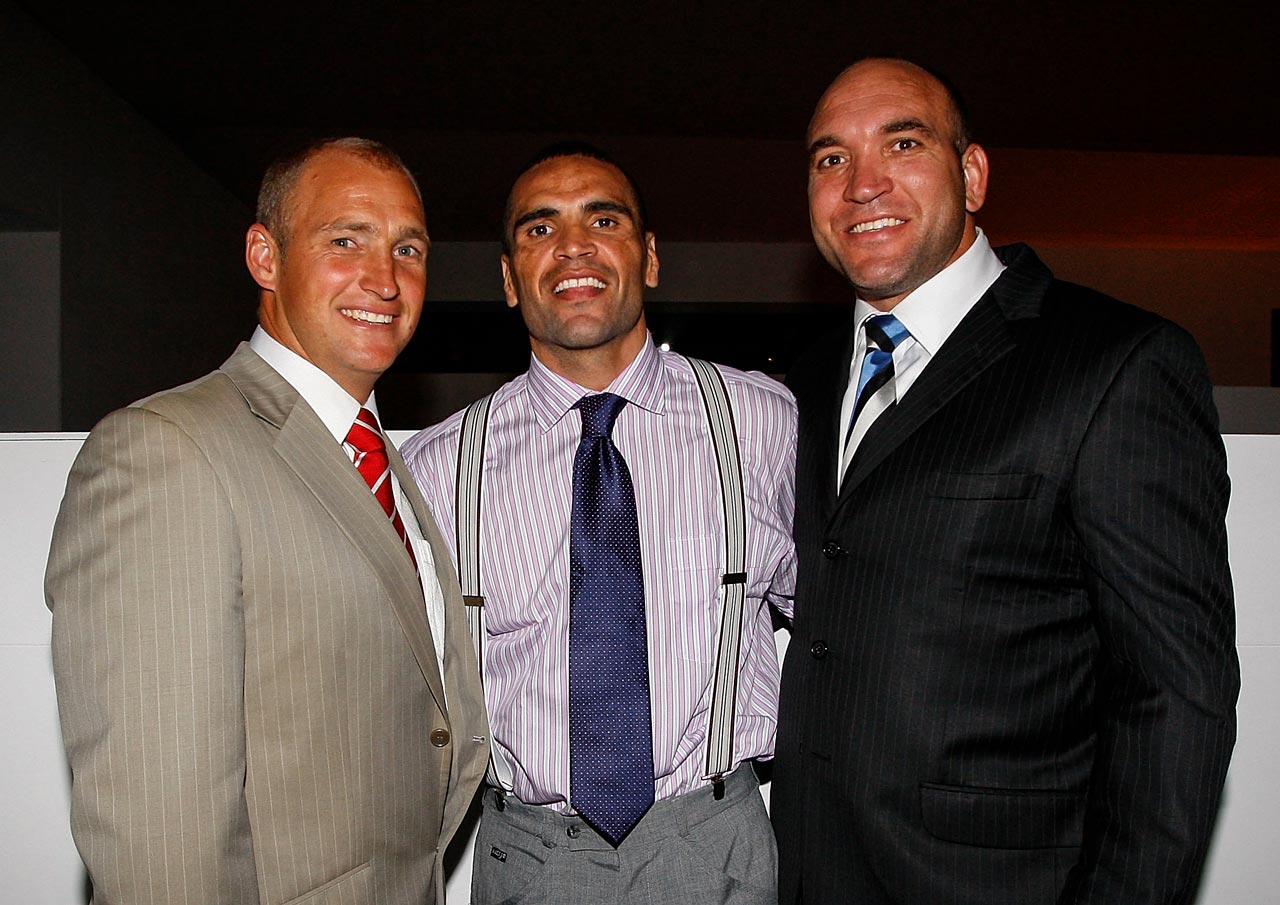 I don't know if what Choc said helped Melbourne. People interpret things according to the result. It's always easier after the game, but not necessarily accurate.
What I do know is that it was a hell of a long night. It felt like the Storm just kept scoring – which they did! And every time you looked up at the clock it seemed like there was still such a long time to go.
Usually, you're out there playing a good, hard game of footy and the clock seems to go fast, but this time it felt like the game was never going to end. We spent a lot of time standing behind the goalposts waiting for conversion kicks and it was like the clock wasn't moving.
There were a fair few of us who put in bad performances and I got put back to the bench for a couple of weeks after that. Usually it's a winger that goes after a flogging, but that time it was the hooker!

We had a 1-5 record over the first six rounds that season. We won our next four games, but didn't go on with it and missed the finals.
The Knights started 1-5 this season and have gone 6-0 since. We're obviously happy with that, but history tells you that you can't take anything for granted and it's our job as a coaching staff to make sure the team is equipped to handle whatever bumps there are in the road.
One thing you can't afford to do after a 6-0 run is sit back, put your feet up and think you don't have to keep striving to improve. If you do that, you'll get burnt for sure.
The big thing for the Knights is that we're establishing our identity.
More about: Angus Crichton | Anthony Mundine | Boyd Cordner | Coaching | Craig Bellamy | David Klemmer | George Burgess | James Tedesco | Kalyn Ponga | Melbourne Storm | Mitchell Pearce | Parramatta Eels | Sam Burgess | South Sydney Rabbitohs | St George Illawarra Dragons | Sydney Roosters | Thomas Burgess | Trent Robinson | Wayne Bennett