We were playing Detroit at the old Palace of Auburn Hills, January 21, 2009. The Pistons had Allen Iverson, Rasheed Wallace, Ben Wallace; a good team.
Coach Jay Triano just told me to get out and run the floor, because I wasn't that conditioned and they were putting me in for quick bursts.
I was a big fan of Iverson's, having seen him play in the NBA Finals and win MVP at the 76ers. I wasn't quite star-struck, but I was definitely like, 'Wow – I'm on the same court as Allen Iverson. I've come a long way.'
But I knew I still had a lot to learn. Seeing All Star guys like Iverson up close, they're just on another level.
Chris Bosh was the most talented guy I've ever played with. He's amazing. He was one of the first guys good enough to make the transition we've seen in the NBA, with the bigs stepping out and shooting threes, or facing up and going to the basket. He could do it all.
And he was a great guy to share the locker room with, a special guy who cared about his teammates and looked out for me and the other rookies. He was the franchise player in Toronto but he wasn't about his numbers, it was all about winning. But of course, when you're the star, those two things usually fit together.
The night before, I couldn't sleep. The excitement was overwhelming. It was a proud moment. I became the first Indigenous Australian to play in the NBA.
I remember one game, I was sitting at my locker and Chris came up and said, 'Nate, I'm getting 20-20 tonight.'
That's 20 points and 20 rebounds.
I looked at him and went. 'Yeah, all right.'
He had 20-20 by three-quarter-time.
A couple of games later, the same thing.
'Nate, I'm getting 20-20.'
He did.
'Why don't you just do it every game?!'
'I try to.'
Minnesota was fun, too. They had a lot more young guys, like Corey Brewer, Kevin Love, Al Jefferson.
It was hard. We had a bad record, down the bottom of the league, but we stuck together. It wasn't fun losing, but we still enjoyed it, it was an awesome group of guys. No egos, a good environment.
But the Timberwolves were building for the future and they acquired Darko Miličić from New York, looking ahead to the next season.
It came down to Darko and I for a roster spot, and Darko had been in the league for a while. Behind LeBron James, he was the No.2 pick for the Detroit Pistons in 2003, followed by Carmelo Anthony, Chris Bosh and Dwayne Wade.
They told me they were going with Darko. I just had to respect the decision and move on.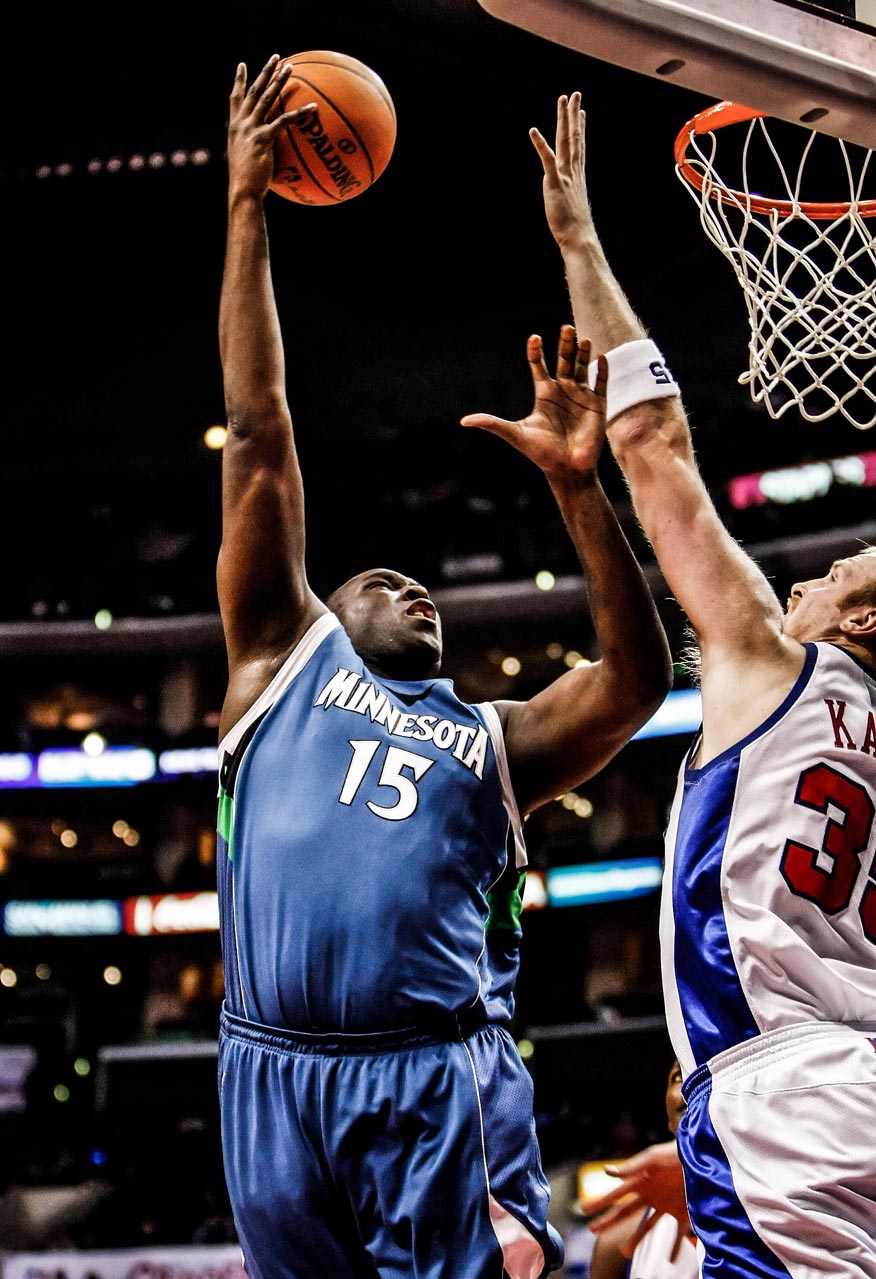 A SCARE IN TURKEY
I wish I could have stayed in the NBA longer than I did.
But I was young; I'd been sitting on the bench a lot and I wanted to play. I didn't have patience at that stage.
I'm not going to regret anything that happened. I'm proud that I've been in the league, that I've experienced it, that I earned a piece of history as an Indigenous Australian.
I went to Europe to play with Partizan in Serbia. We won a championship that season. I was in Europe for a while, always moving around; Russia, Spain, then Turkey.
Playing for Galatasaray during October, 2013, I got hit in the back of the neck in a EuroLeague game against Olympiacos while I was doing a post move.
I got home and felt dizzy, like I was drunk. I called the team manager, then I went to the hospital and they discovered that I'd damaged arteries leading from my head.
I was in hospital for about six days. Everybody outside thought I had a heart attack, I think, because of my history.
It was scary. At the time, I was seriously worried that I might die.
The doctor examined me, then put me in ICU, and I was like, 'What's going on?! I need to call my parents, I need to call home.'
If I was going to die, I didn't want it to happen in a hospital bed in Turkey.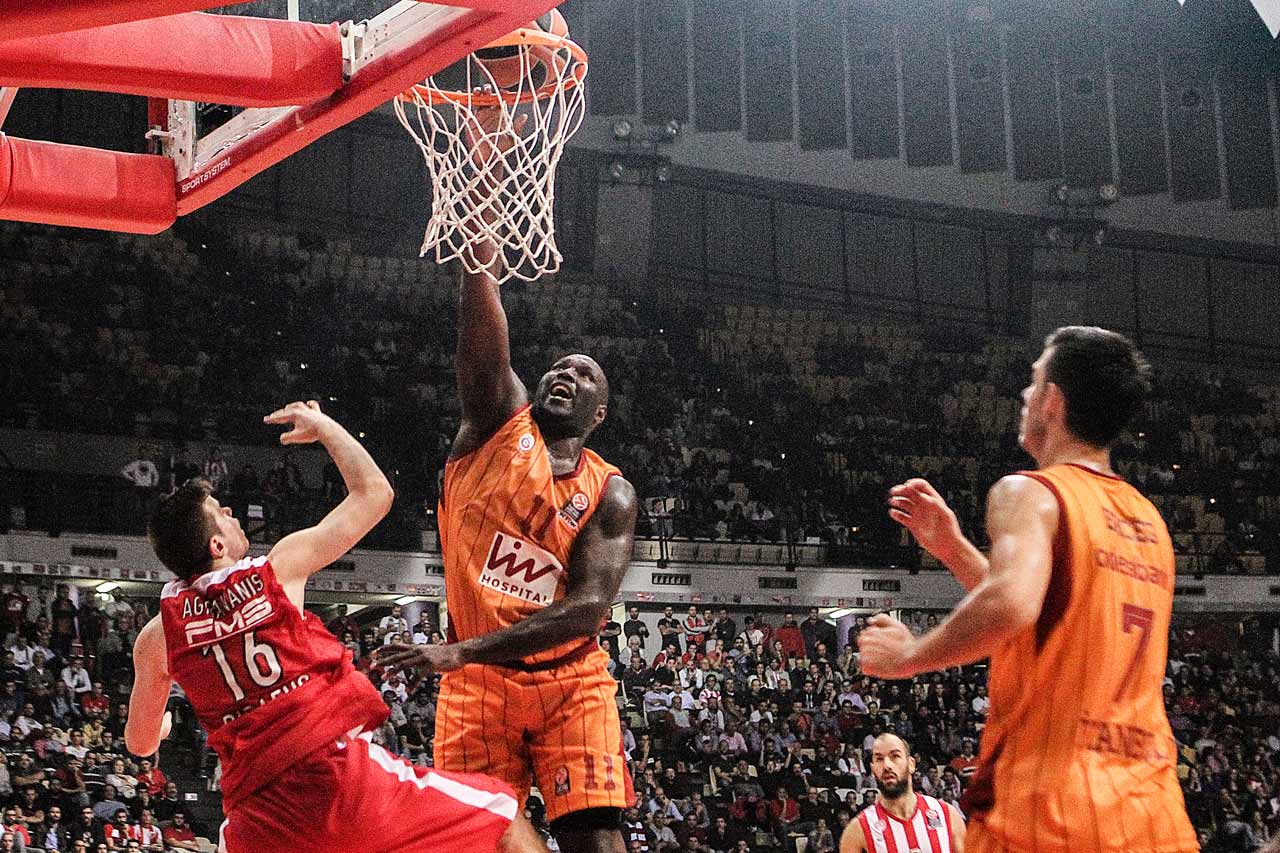 But after they gave me another examination, they told me it was nothing that serious, that I would have to be in rehab for a while but I could make it back in three to six months. I thought it could be career-ending, but they said no.
By that stage I was like, 'Whatever, as long as I can go home and I'm fine. If that's my career, then that's OK.'
Once the news sunk in, knowing I'd be fine but that I could also return to basketball, it was a big weight off my shoulders. Mum and dad came over to Turkey, which made me feel better.
I took my time with rehab. I had to: to begin with, I couldn't see out of one eye, I couldn't dribble the ball. My memory was bad. I had to almost relearn the game.
Now, it's all good. No lasting problems. 
I spent the next season in Andorra and I was initially going to stay in Europe, but I hadn't gotten all my salary from the team in Turkey. I had to go to FIBA arbitration to get paid.
I'd also been away from my daughter, Kayah, and her mother, Leilani, in Australia for two years. I wanted to be around them, having spent so much time away with the national team and playing in Europe. I also have a daughter, Treyana, in the US.
My girls are my inspiration.
'What's going on?! I need to call my parents, I need to call home.' If I was going to die, I didn't want it to happen in a hospital bed in Turkey.
I joined the Perth Wildcats and was thinking I'd just play a year in Australia and then head back to Europe. But not only did we win an NBL championship – the league was improving.
The need to return to Europe went away, and I rejoined the Cairns Taipans. I'm still so happy to be here.
I'm really excited about this season, our team is shaping up well.
Mike Kelly has brought a fresh motivation as our new head coach and he's giving us freedom on the court. We're not limited to past roles.
Mike carries himself in a way that impacts the team on every level; he's setting standards and holding us accountable everywhere. He's been great to me individually, monitoring my activity levels because of some existing injuries – I've still got some effects from foot surgery a year ago.
He's finding a balance between pushing me too hard and trying to get my weight down, while trying to get the best out of me.
A key part of what I've been able to do with the Taipans has come off the court. I want that to continue – especially in my hometown.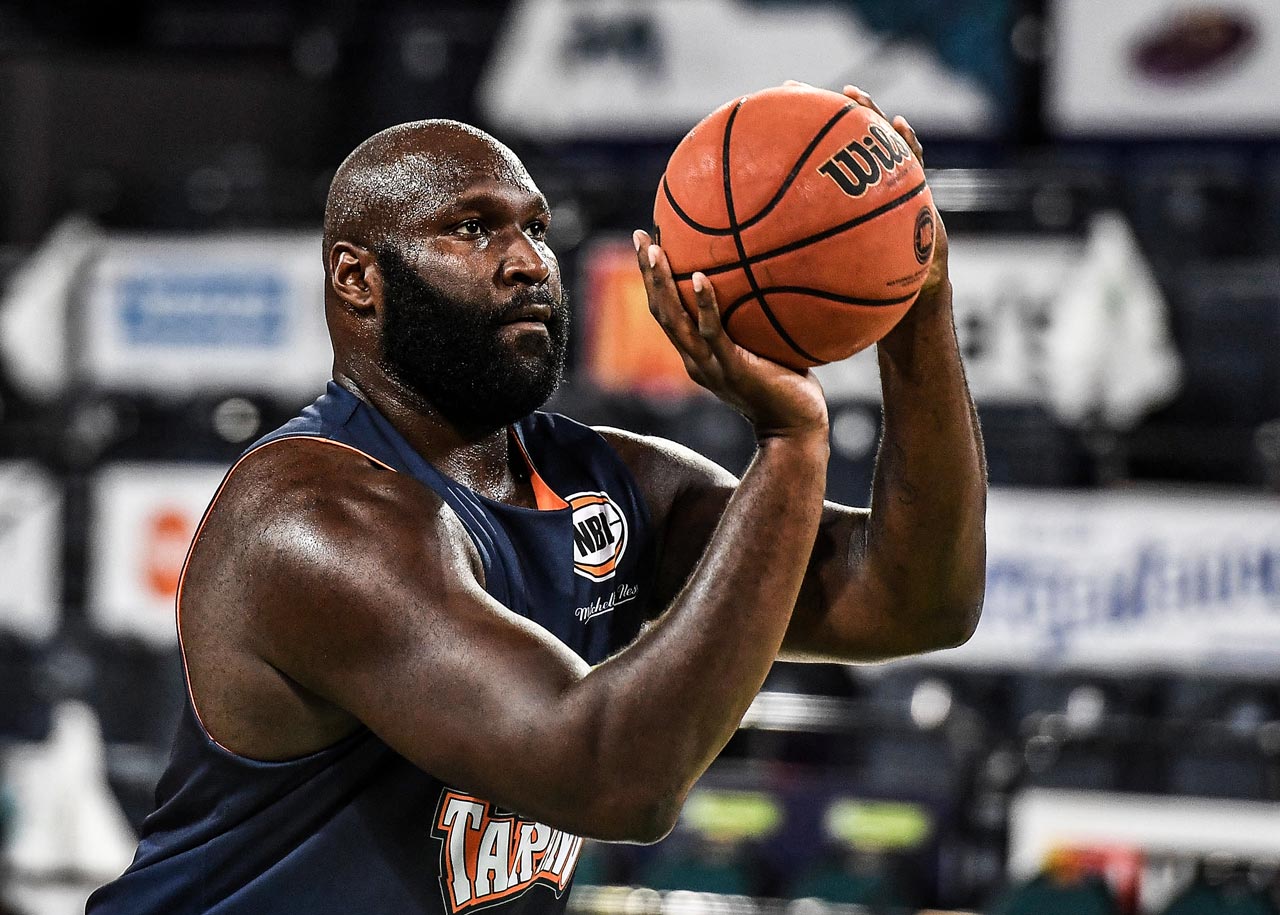 HELPING MY HOMETOWN
There are three sections of Bamaga: Sweet Corner, Steel Building and White Man Town, where the teachers stay. That's where the school is, too.
Bamaga is my family home and I love it, but the abuse of alcohol and drugs has gotten worse. School attendance is down. It's not the kids' fault. They are drawn to the same mistakes their parents made.
While the problems are greater now, so are the opportunities. I see so much potential in the kids up there. I want to be a role model, to show them that you can still make something of yourself while growing up in that environment.
The CQUniversity Cairns Taipans are helping me. I am a lead ambassador for the Taipans Indigenous Programme.
I work with Kerry Williams, an Indigenous man who played for the Snakes and Boomers. The programme uses a number of initiatives to promote participation, health and wellbeing across Indigenous communities in Cairns, the Northern Peninsula Area right up to Cape York, and in the Torres Strait Islands.
I've already done some work with Kerry and every time we visit a community, it's wields positive results. I've also worked with Cairns Police on Speak Up, Be Strong, Be Heard, an initiative in schools aimed at preventing child and domestic abuse. This is really important to me.
I'm looking forward to doing these things well past my playing days. Mark Beecroft and Troy Stone – the Taipans' CEO and president, respectively – are putting some things in place for me after basketball, working in those communities.
More than anything, I want to help Bamaga. Sport is such a powerful tool.
There is an organised rugby league competition at home now, and maybe basketball can one day give a kid from Bamaga the incredible opportunities that it gave me. That would make me so proud.
More about: Andrew Bogut | Aron Baynes | Boomers | Cairns Taipans | College basketball | NBA | NBL | Patty Mills | Perth Wildcats