Improving quickly
It was a long process of trial and error to get to the point of playing Olympic table tennis. It started at our holiday house at Port Fairy, about 50 minutes' drive from my hometown of Hamilton, around the Grampians in south-western Victoria.
Our parents got us a table for Christmas one year, though I didn't get to play much because I wasn't very good and my older brother Ashley and sister Nicole wouldn't let me have much of a go!
Later, table tennis was offered as one of the Friday lunchtime sports at my primary school. We'd go to the Hamilton Netball Club to play and, though I enjoyed it, I was still pretty ordinary.
Eventually, there came a point where I started to get better. And it happened quite quickly. Table tennis is a one-handed sport and utilising one hand was something that came pretty easily to me. So, each hour I played, I seemed to improve a bit quicker than other people.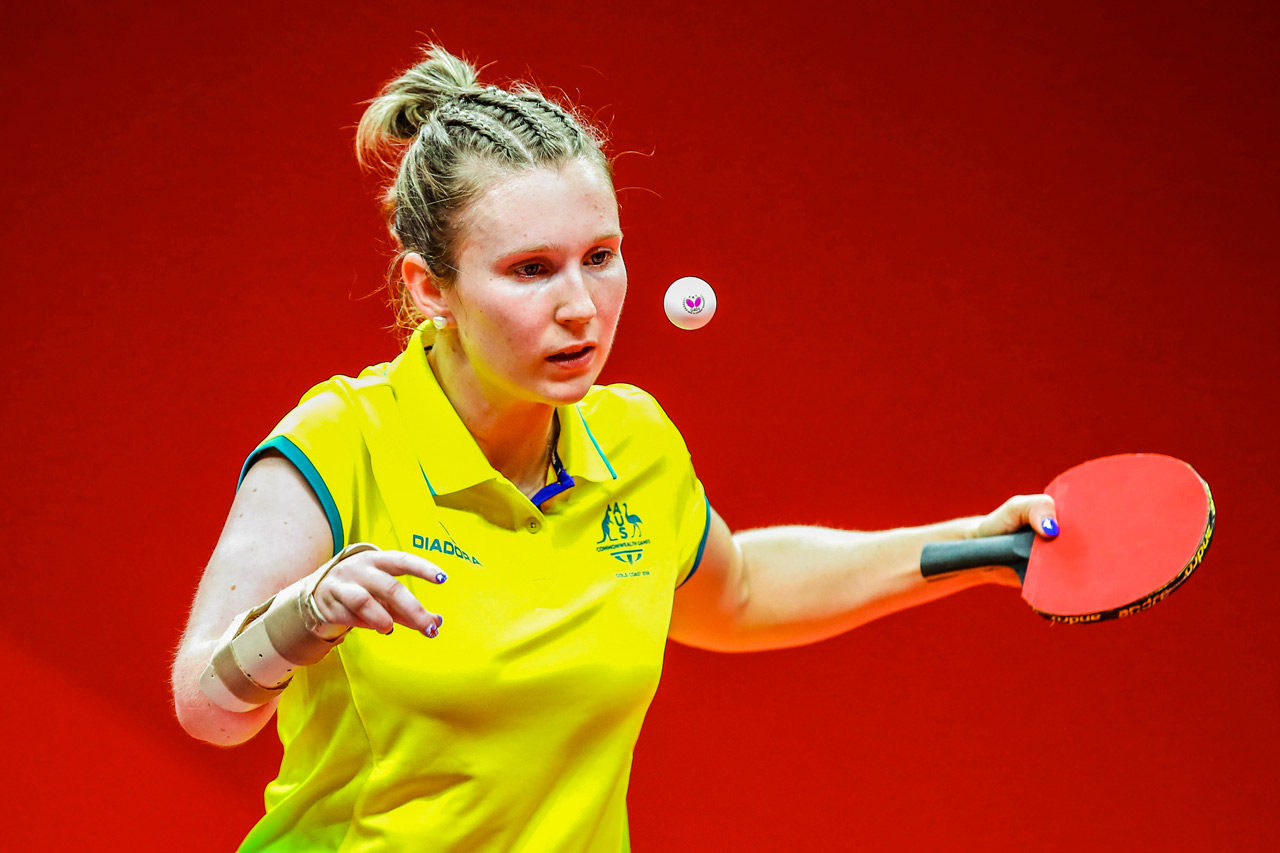 While my disability was maybe an advantage in that way, the big challenge was learning to throw the ball up out of my right hand to be able to serve. It's difficult when you've got next to no feeling in your wrist. The trick was to practise and practise, hour after hour, until I could keep the variation of each ball toss to a minimum.
After playing around with my serve for a while, I was able to work it out. But, still, I don't have what's considered a legal serve in able-bodied table tennis because a legal serve is with an open palm above the table. In my case, I cup the ball side-on and then throw it up in the air. It's only through a special exemption that I've been able to play in able-bodied competition.
Standing tall
Getting ahead in the game took a huge amount of time and effort. But it wasn't just my time and effort. It was a group effort including several people around me. In Hamilton, I was very lucky to have a lot of great people keen to help me improve.
A lot of the guys from the club would give up to time to coach me and come around to my parents' house on weekends and practise against me. That was a large part of the reason I improved quickly.

When things started to go well locally, my dad found me a coach in Melbourne and would drive me to the city most weekends so I could train.
In fact, the support from right across Hamilton has been amazing. There are only about 10,000 people in the town, but so many of them seem to have taken a keen interest in my career. When I go home, I'll walk down the main street and often have people run over to me and ask for a photo.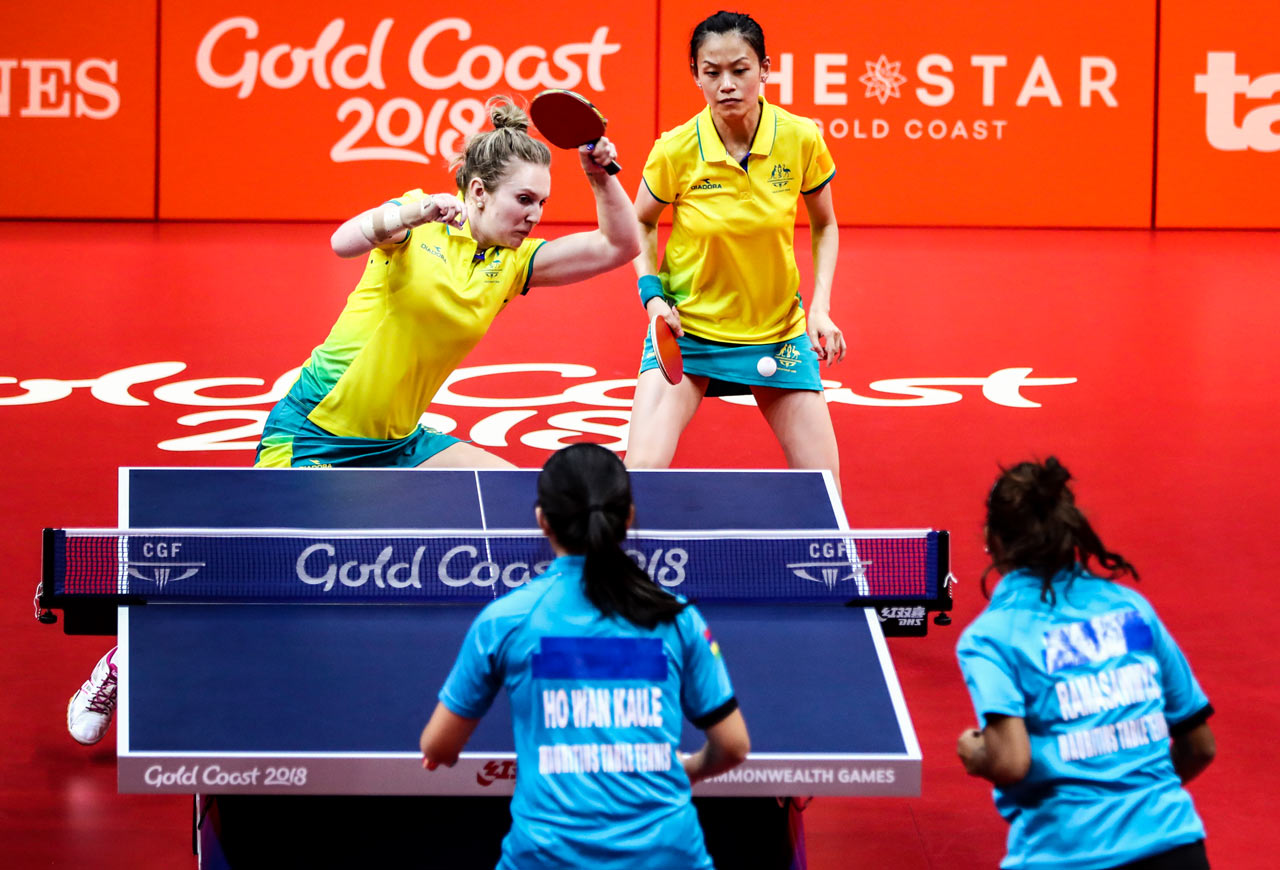 I got told by some girls once that I was in a question in their end of year exams. Another time, a young girl came around to my mum and dad's house with a massive project that she did on me at school. These things seem surreal but also really nice.
The support I've received from my hometown has been a big reason for me to become involved in Standing Tall, a charity in Hamilton which helps with mentoring at-risk youth, particularly those who can become disengaged at school and drop out or potentially get into a bit of mischief. Standing Tall is about trying to keep kids in school and get the best out of them.
I find the work Standing Tall does is amazing. It's locals volunteering their time, linking with a kid at the school, building a rapport and being there as a support. When I go home, I get to see the kids I work with and I love that they can feel comfortable with me.
What makes me feel incredibly good is that I can set a good example for them. They know I'm from their little town, that I've put in a lot of work and achieved a bit more than might have been expected of me.
It shows them that they can do the same thing and maybe gives them a bit of inspiration to give things a go, to try things they probably never thought they could do.
More about: AIS | Disability | Olympic Games | Para Sport | Paralympics | Resilience | Rio 2016 | Sponsored