Melissa Tapper - Contributor
How a town rallied behind me
I understand that it's a special achievement to be the only Australian to have competed at the Olympics and Paralympics. But, to me, it's always been about just being the best I can be, whether that's against para athletes or able-bods.
There are a couple of reasons I think that way. Most of my time competing in table tennis has been against players who don't have a disability. All through my junior years, right up to Olympic and Comm Games qualification events, I was just a table tennis player, not a para athlete. In fact, it wasn't until I was 19 that I was introduced to para sport.
The other main reason is because I'd never really thought of myself as having a disability. I'd grown up always being treated the same as everybody else. When I did finally discover I had an opportunity to play para table tennis, it took a while to get my head around it. I was apprehensive because I'd never looked at myself that way.
That might sound a bit weird, given my condition, which I've had since I was born. During natural childbirth I became stuck and was pulled out by the right arm. It completely tore the nerves between my neck and shoulder. When I was growing up I was told it was called brachial plexus, but since I've been playing para sport, I've heard the term Erbs palsy. Either or, I think!
For the first four months of my life I had no use of my right arm. Then I had nerves taken from the back of my calf muscles and joined to the broken nerves in my shoulder, which gave me back some movement. I have limited use of my shoulder nowadays, though my right arm hasn't developed and has much less strength than my left arm. I have no use of my wrist.
The thing is, when you're born with a disability, you tend to work around it. You innovate and compensate to make sure you can still get things done. I wear a custom-made brace, which gives me some wrist strength and helps me use my arm. I can do pretty much everything. And, if I can't do something, even though it might take a bit longer or look a bit different, I'll find a way to do it.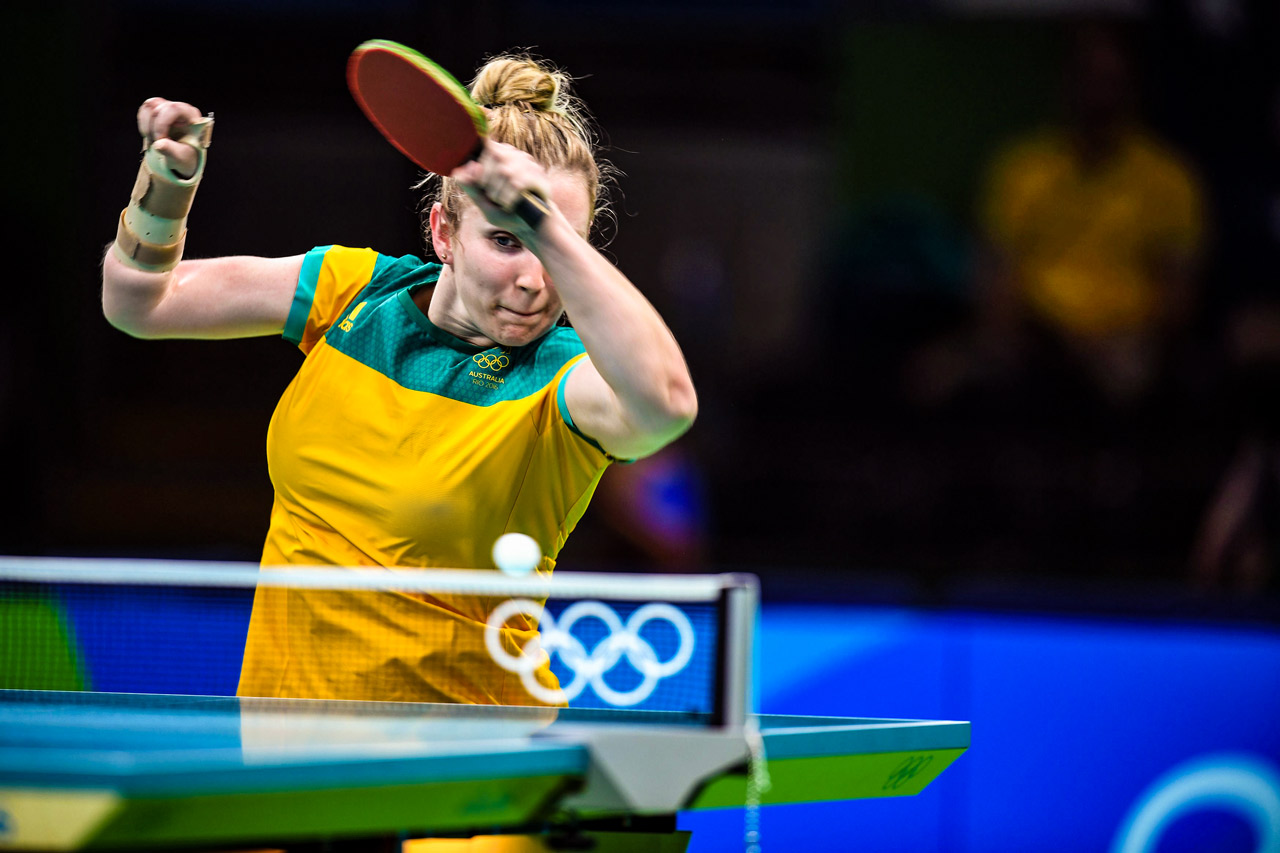 WHAT A SIGHT
Despite my apprehensions, taking the plunge into para table tennis was one of the best things I could have ever done. Not only is it an incredible world to be a part of, I soon discovered that the standard is really high and the competition intense. My first taste came at a tournament in Jordan – and it was quite an eye-opener.
The process started when Tim Matthews from Paralympics Australia approached me while I was training at the Melbourne Sports and Aquatic Centre. We sat down in the grandstand and he broached the idea of playing para table tennis.

Tim explained that I could get a classification and they'd take me over to Jordan for the Asia/Oceania Championships. Tim's a bit of a legend. He had the ability to get me to give it a go. He said if I didn't like it, I could stop. It felt to me like a win-win situation. I could go overseas and play for Australia, see what I thought and I wouldn't be locked into anything.
In Jordan, I walked into a stadium where there were all these people with one arm or one leg playing incredible table tennis. Others had no legs or were in a wheelchair. There were players with their bats strapped to their hands. It was incredible to see.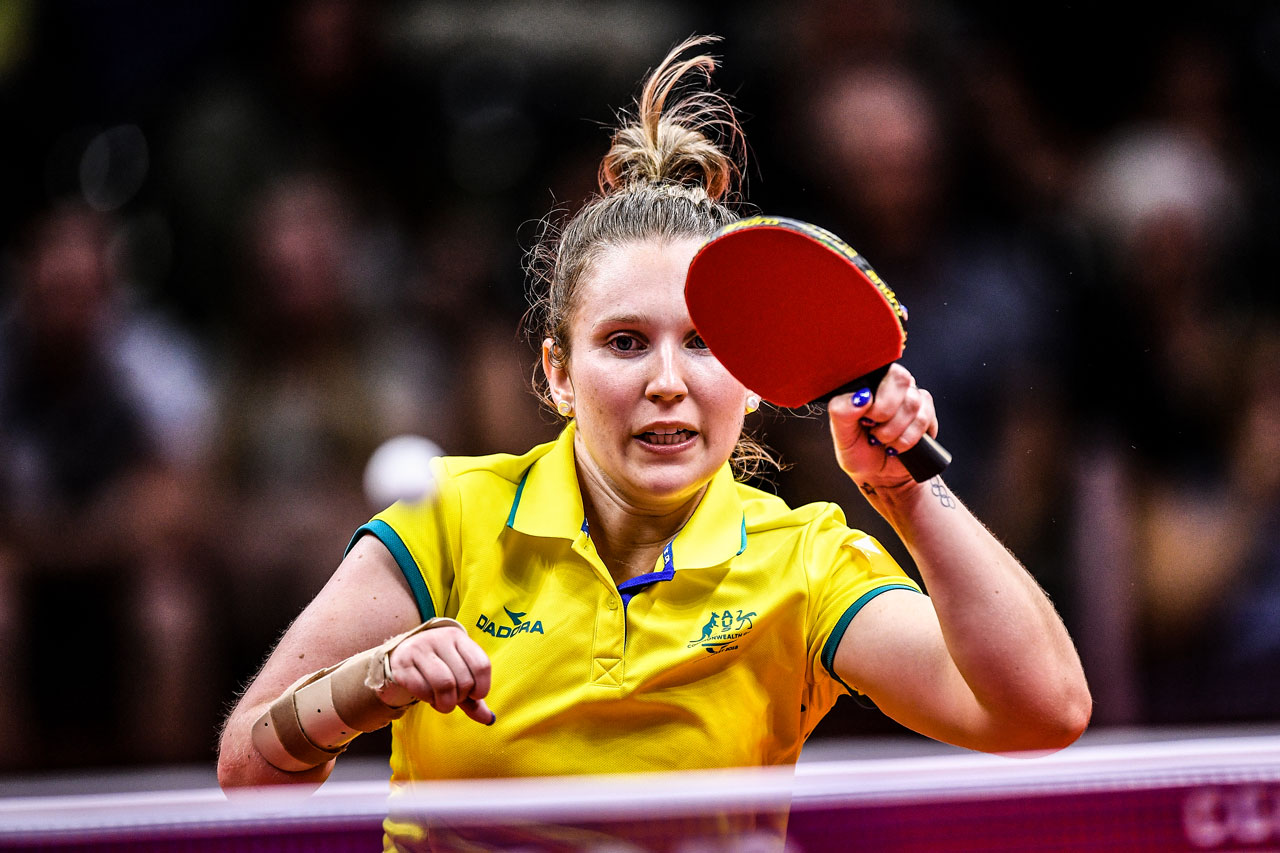 The biggest thing for me was straightaway realising that you don't notice the athletes' disabilities, you just see their incredible abilities to be amazing at table tennis. Everyone there was playing for the love of the sport and to be the absolute best they could be. I found it really special and felt pretty much straightaway that I wanted to be part of it.
It was a really tough introduction because being an Asian competition meant I was competing against players from the traditionally strong nations, such as China, Korea and Japan. I had a couple of good wins and finished fourth, which was really exciting.
Playing para table tennis didn't stop me from continuing to aim for a place on the Australian team for the Olympics. At my first Paralympics, in London in 2012, I made the bronze medal playoff, was up by two sets and lost 3-2, which was shattering but also a big turning point.
I'd played in two Olympic qualification tournaments and missed out, and it was the same for Commonwealth Games. But after coming so close to a medal at the Paralympics in London, I came home and took my training to a new level.
I managed to qualify for the able-bod team for the Glasgow Comm Games in 2014 and then for the Australian Olympic and Paralympic teams for Rio in 2016.
More about: AIS | Disability | Olympic Games | Para Sport | Paralympics | Resilience | Rio 2016 | Sponsored