There are plenty of memories from the past 49 games that will stay with me forever. We've beaten Manchester United twice, as well as Arsenal at home. I saved a penalty against Wayne Rooney and another against Charlie Adam, which was really important in the context of last season's relegation battle.
We were leading 1-0 against Stoke. They equalised, then had a penalty in the last minute to win the game. Saving the penalty secured us a vital point. Stoke ended up being relegated. If they had taken all three points against us that day, who knows? It could well have been us going down.
There were also a few occasions last year where I made some double-saves. In my first game against Manchester United, a ball got crossed to the back post and Romelu Lukaku headed it. I was in the right place at the right time to stop it. The rebound fell to Pogba, who was losing his balance a little but still got a shot away. I stuck a leg out and saved it. On my first trip to Old Trafford, that was pretty special.
I could sit here all night and tell you these stories, but I'll leave it at that for now.
Needless to say, creating these kinds of memories are a major motivation for me. I want to be able to share them with my friends and family for years to come.
Hopefully game No. 50 against Cardiff City tosses up another great memory.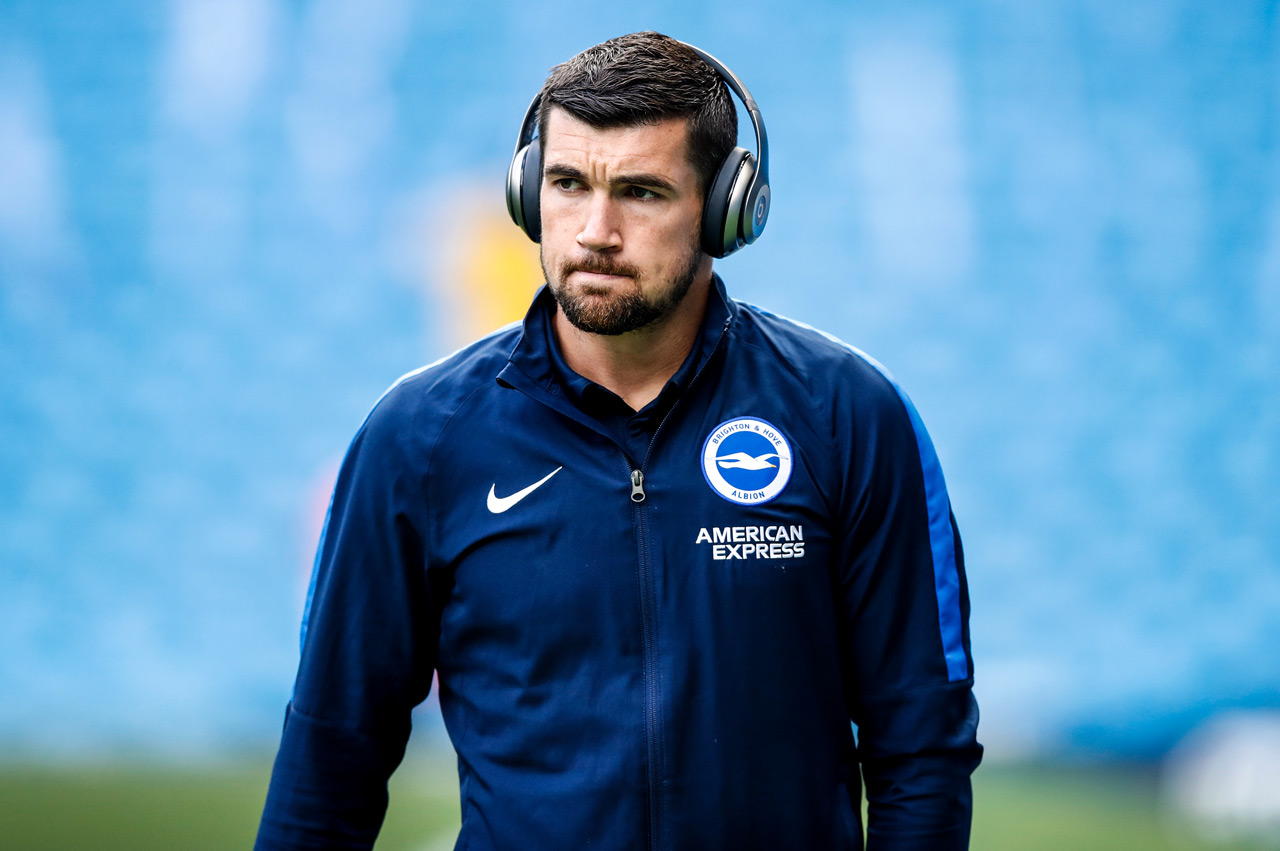 RUMOURS & CLEAN SHEETS
There was a report in one of the newspapers over here recently linking me with a move to Manchester United. That's just the industry we're in. Rumours float around all the time. If I'd actually played for every team I'd been linked with through the years, I would have represented Real Madrid, Liverpool and quite a few others by now!
It's not something I think about, although it's hard to ignore it completely when all your family and friends are messaging you to see whether it's true.
All I'll say is this: I love doing what I'm doing and where I'm doing it.
Brighton is a special club. We won all three of our games in October and didn't concede a goal. After a few of those games Jose Izquierdo, who was also with me at Club Brugge, and a few of us would head down to our friend's restaurant, Franco's Osteria, and have a meal, a beer and share a few stories. You've got to enjoy those moments in football. Things can change in an instant.
That's exactly what happened last week. I'd read a stat on the internet saying that I'd saved 17 straight shots in October for three clean sheets. Then we came up against Everton, who had three shots on target and scored three goals. I went from feeling on top of my game after being named the PFA fans' player-of-the-month to a 3-1 defeat. That's football. It's a great leveller.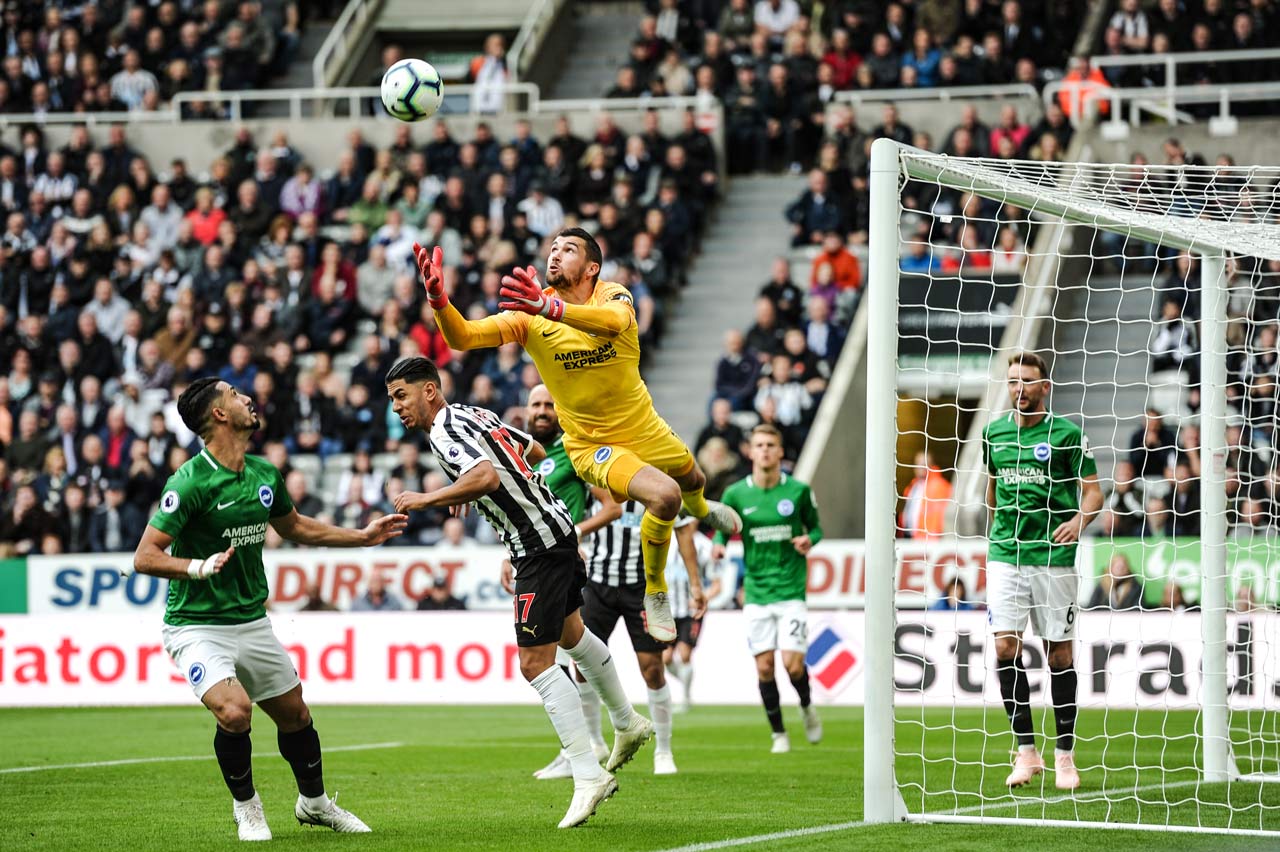 We went through a lot of those fluctuations last season. We'd have two or three good phases where the luck of the bounce would go our way followed by periods where we felt like we couldn't get a break.
If you can explain why that happens, you'll probably end up coaching the biggest club in the world! Every team tries to do everything they can preparation-wise to give their players the best opportunity to perform, but that doesn't guarantee anything in terms of results.
Regardless of the result, our fans are always there for us. They're incredibly passionate.
About three or four weeks ago I was catching the train up to London to see some friends. I can quite easily blend into a crowd. I'm not that tall. I don't stick out much.
After a while, I could sense this lady looking at me. We made eye contact and she said, 'Mathew!'
I could tell by her accent she was Belgian. It turns out she was a Club Brugge fan and a Brighton fan and she was heading to St Pancras to catch the Eurostar back to Belgium for work. We ended up chatting for 20 minutes. I asked her about her life and she was really kind with her compliments and her memories of my time in Brugge.
These interactions with fans happen quite often in Brighton. It's one of the things that makes the club so unique.
More about: Arsenal | English football | Liverpool | Manchester United | Maty Ryan | Premier League | UEFA Champions League