Play the man, not the aura
One of the staff at Brighton pointed out to me the other day that I'll be playing my 50th Premier League game this weekend. I hadn't realised it until then.
Fifty games? Wow. That's really crept up on me.
When I think back to how it all started, it's really quite surreal to be playing in these historic stadiums against some of the biggest teams in the world. It wasn't all that long ago I was setting the alarm for 4.30am so I could get up and watch them on SBS.
We didn't have pay TV growing up in Oakhurst, so I watched a lot more Champions League games than Premier League. I was a huge Arsenal fan and I loved Thierry Henry. I remember all the Gunners' big games in Europe against AC Milan, Inter Milan and Real Madrid and the many magical moments at Highbury.
As any passionate Australian football fan would appreciate, it requires a level of commitment to follow your team overseas. I can still hear that 4.30am alarm going off (6.30am when it was daylight saving)! There was the odd time I'd sleep through it, but for the most part I'd be up watching Les and Foz on SBS through bleary eyes.
I used to go around to my friends' places sometimes. Nicholas Fitzgerald, who is with the Wanderers, and Kieren Paull, who plays in the NSW premier league for Manly, were good mates of mine growing up and they lived close by. Nicholas supported Arsenal like me and Kieren supported Liverpool.
After we'd play on Saturday, we'd sometimes have a sleepover at Nicholas' place (they had Fox Sports), play FIFA all night and tune into the Premier League.
They were good times. I remember getting up early with Nicholas and his dad, another Gooner, and watching the famous 4-4 draw with Liverpool at Anfield in 2009. Andrey Arshavin scored four goals.
We were trying to be quiet because Nicholas' mum and sister were still sleeping – but we couldn't help it. It was such an amazing game. There'd be a goal and we'd all jump up screaming. I was messaging Kieren giving it to him whenever Arsenal took the lead and copping it from him whenever Liverpool levelled it up.
So, yeah, to be playing at these grounds against these teams now … sometimes you just have to pinch yourself. It's a dream.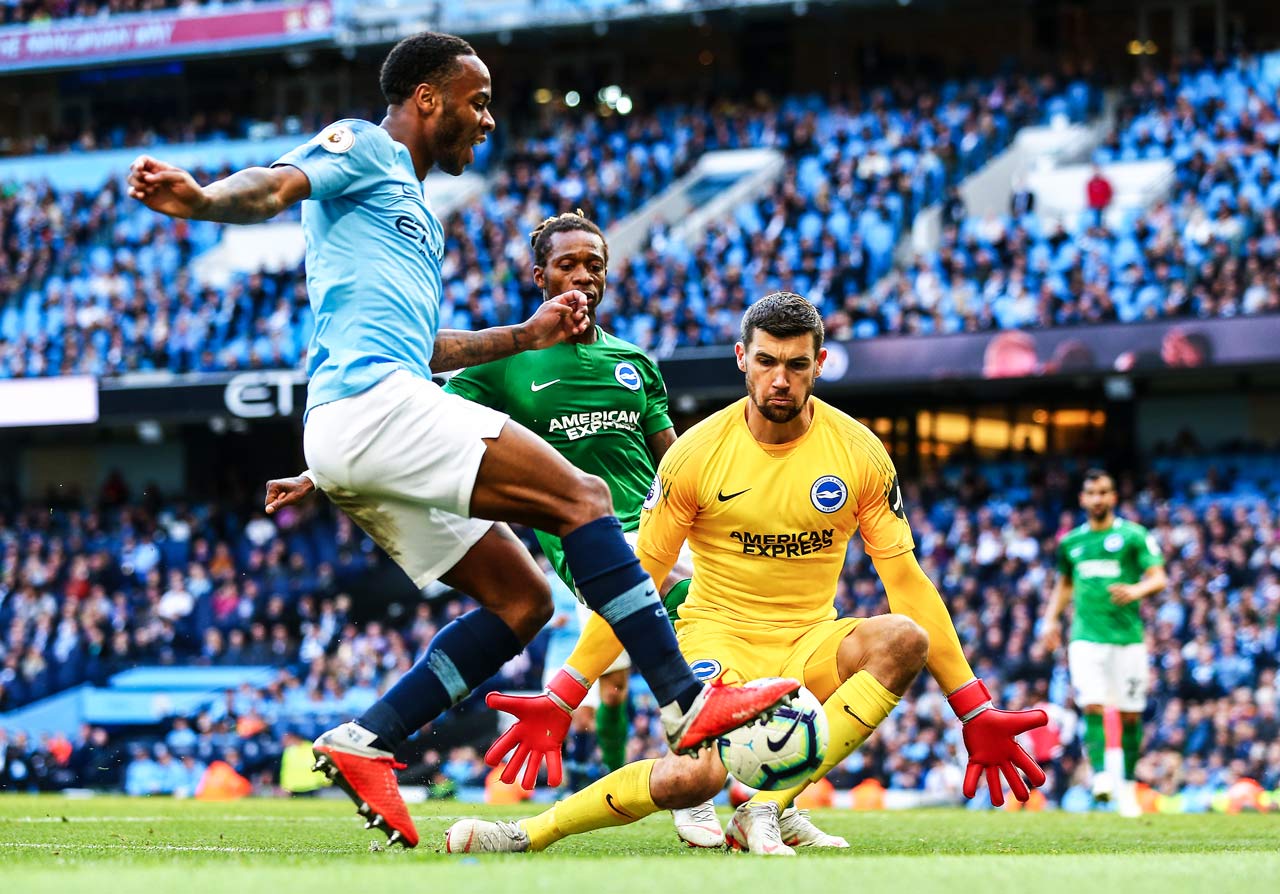 DEMYSTIFYING THE LEAGUE
The 50-game milestone has been an opportunity to think back on the journey. I'm a completely different goalkeeper now to the one who arrived from Valencia last season. I was coming off a turbulent period in my career and my confidence and self-belief weren't exactly soaring in that first month at Brighton.
I used that as motivation entering this season. I wanted to start this campaign with Brighton strong and with a clear mind. I learned and grew a lot in this league last year. I was determined to build on those experiences this season.
In the beginning last season, there were probably times when I felt a little daunted about who I was playing against. It's the best league in the world. The aura around some of these players is huge.
But there comes a point when those situations become normal. When you come up against these guys enough times, you learn that they're just human like you are. Put them under pressure in the right moments and they're going to experience difficulties.
I'm a completely different goalkeeper now to the one who arrived from Valencia last season.
It's about seeing through the illusion that they've built for themselves. They're hyped up so much in the media and by their PR machines. Because our league is broadcast around the world – and there are so many pundits and commentators praising the players – you can tend to think of them as superhuman.
They're not. They're just another figure in front of you who you're trying to beat.
There wasn't a specific moment last season when I came to this realisation. It was just something that developed and evolved as the season progressed and my confidence grew.
More about: Arsenal | English football | Liverpool | Manchester United | Maty Ryan | Premier League | UEFA Champions League