Continued Improvement
Things have gone pretty well since I made the decision to leave AFL behind. But I hope bigger things lie ahead.
Once I decided in 2011 to go full tilt at it, I did another year in the youth ranks but soon had to move to senior level as I was getting too big for the Laser Radial, which is a lighter-weight boat than the Laser Standard.
All of a sudden Michael Blackburn, one of Australia's best Olympic class sailing coaches, was talking to me about getting into the Australian squad, which happened by the end of that year.
There was a sniff of going to the Olympics in 2016 but Tom Burton ranked higher than me at the 2014 World Championships from where they chose our one representative in the Laser class and he gained the spot. It was a fair choice, you have to say, given he went on to win the gold medal.
This Olympic quad, I've gone in with much more experience and form. Having the disappointment of not making the most of my opportunity before Rio has given me more motivation to go from strength to strength. I had a pretty solid year last year and then gone pretty hard this year. It's starting to put me where I need to be to have a crack at competing in Tokyo in 2020.
Being awarded male sailor of the year has reinforced that I'm heading in the right direction.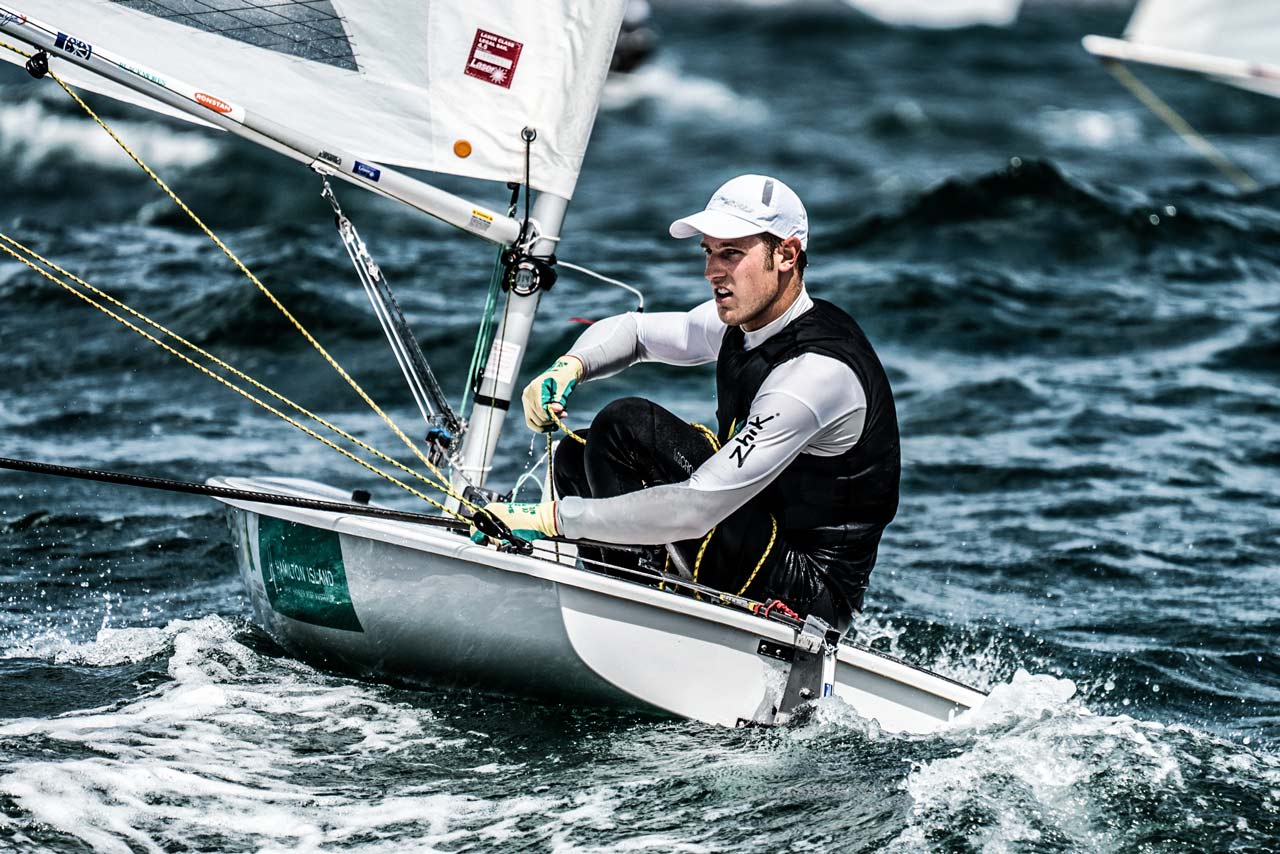 Playing AFL at the top level might have been a great sporting life. I love watching the game and had some fun introducing Emma to the very Aussie practice of eating pies, drinking beers and watching the grand final when the Eagles won and much of Perth, as you'd expect, went crazy with excitement.
Maybe I would have made more money playing footy and been able to read about myself in the newspapers more often. But when you're an elite athlete in any sport, there's not a lot of time for ifs, buts and maybes.
More about: AIS | Grand Final | Olympic Games | Port Adelaide | Rio 2016 | Tokyo 2020 | West Coast Eagles