Still pinching ourselves
I had my first touch of alcohol when I was 23, after my old man died aged 43.
Drugs and alcohol can play a big part in any community, especially in regional towns. I'd seen uncles and aunties drunk nearly every day. They couldn't get any work. It was through boredom. And I just didn't like it, the stuff we saw when we were kids. I didn't want my boys seeing the same things.
The boys' mum and I were pretty cruisy parents, we wanted them to do whatever made them happy. Still do. But we wanted to know where they were at all times, who they were hanging around with. 
I didn't want them to play football. They were Goolagongs and I thought golf or tennis or something would suit them.
They were naturals at those sports. Since they were little, they were all pretty coordinated. We had golf sets, tennis sets for them, and they used to play with each other.
But they came home one day and said, 'Dad, we want to play footy for the school.' And that was it. I went and signed them up for Taree Red Rovers and they all started playing footy.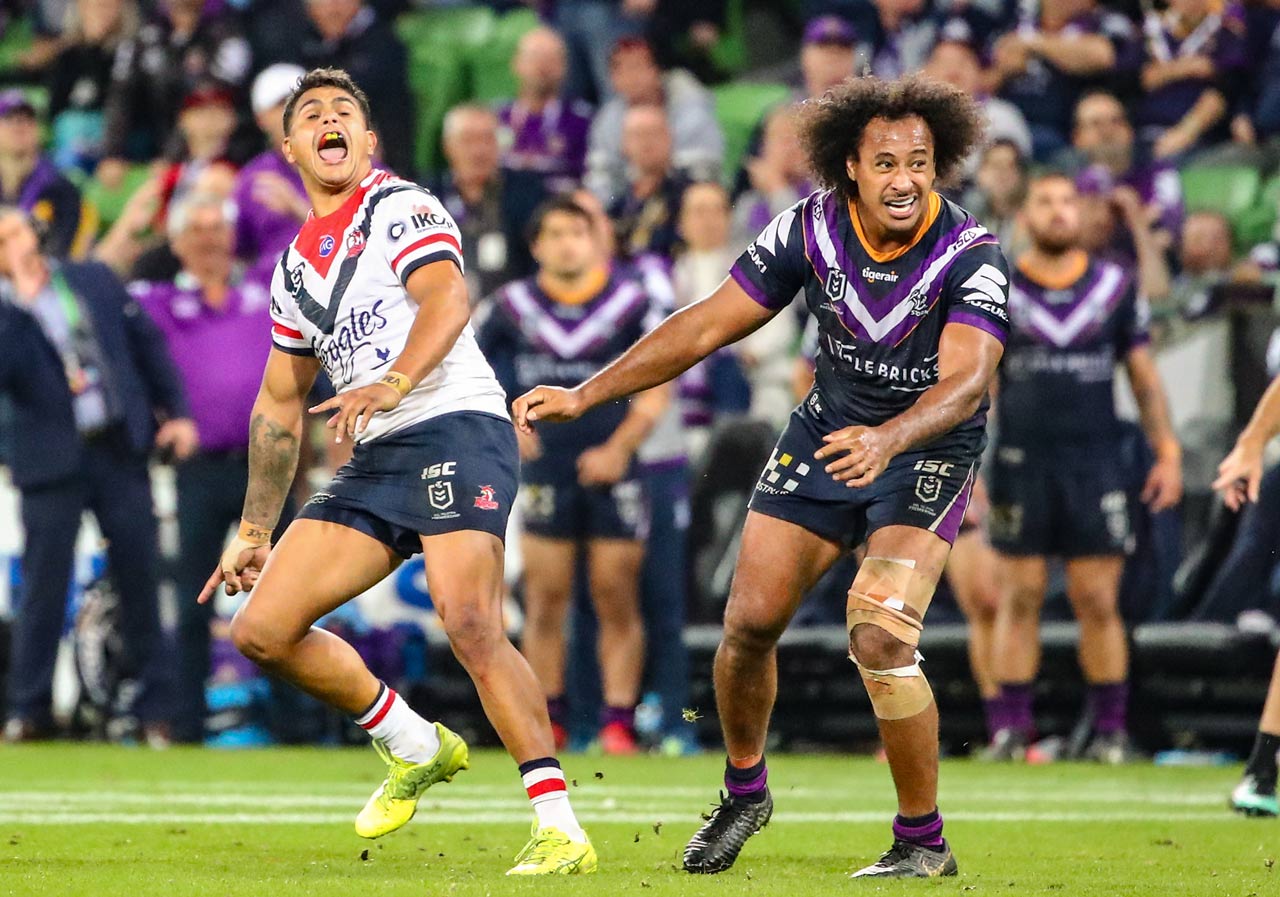 Shaq was a big boy for his age and Lionel was pretty solid. Latrell was the middle fella but he was the littlest of them all. In a footy carnival, he scored 11 tries in one game so we put him up with his brother. And they played together ever since.
I'm hoping they get a chance in the NRL. Shaq's been working hard with the Roosters feeder club, Wyong Roos.
Shaq is totally different than Latrell. He's a big soft teddy bear and needs a lot of encouragement, whereas Latrell, he's always had that killer instinct. He doesn't like anyone beating him. And it always happened at home – Shaq and Lionel would team up and play against Latrell and other boys from down the road. And 'Trell would always try and change the rules.

I've sat down with the boys a few times and talked to them about stuff, about rugby league, about Sydney. I said if they did want to pursue the game, they'd have to work really hard but always have that education to fall back under. We always drummed that in.
Watching Latrell today, I still get goosebumps. Especially when he plays Souths because that's my team. Though I've had to switch allegiance! I've got to hide all my Souths stuff now, put it in the cupboard. There's Roosters stuff all around the house.
His mum and I, we still pinch ourselves with Latrell. We try to go to as many games as we can.
I don't know who started the rumours, but journos have been ringing me a lot lately asking if he's going to Souths. You never know what happens in the future. It's entirely up to Latrell. Rugby league is a business. But his mum and I, we love what the Roosters have done and are doing. Trent Robinson is a really good coach, so our boy's in really good hands.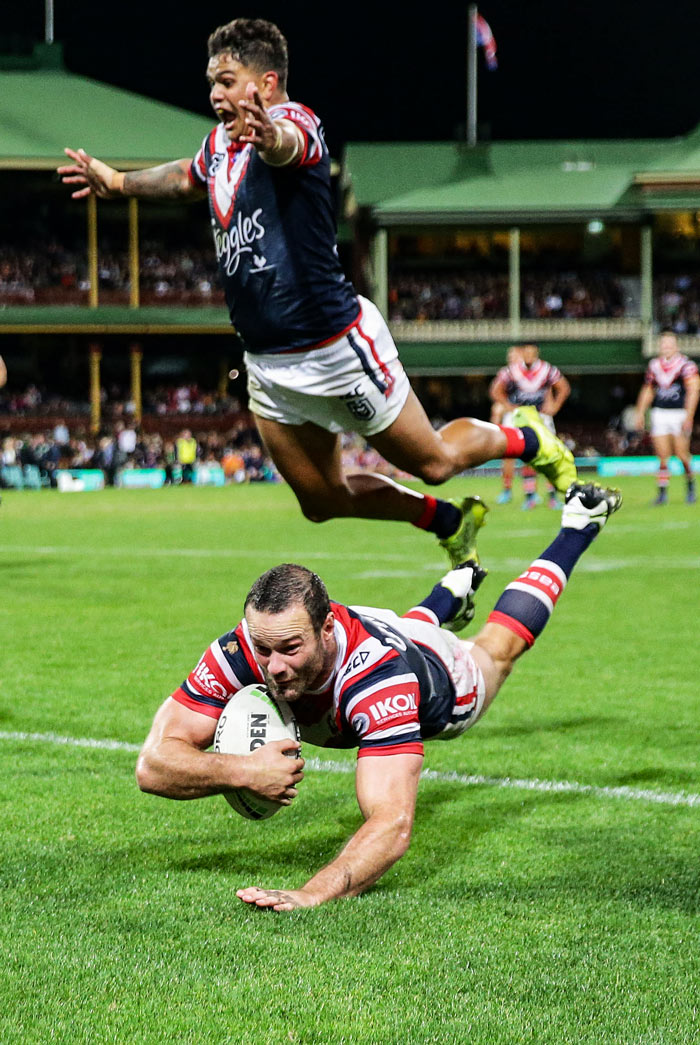 It's the same for Shaq. He's had hamstring issues and put on some weight. He's got to get the right people around him. He's one of the best front-rowers running around and he can't get a crack. He needs someone to make some time for him, someone who knows young front-rowers and young Aboriginal boys. That's what I'm working on next. Hopefully, we get someone to look after him.
He lives in Wyong to be close to footy and travels to Sydney every morning to work. He's a 23-year-old front-rower. I keep telling him, don't give up on your dream, just keep pursuing and pushing and you'll be there with your little brother.
They had been living together. Latrell bought himself a house. He's the first one in our family to own their own home, so I'm proud of that.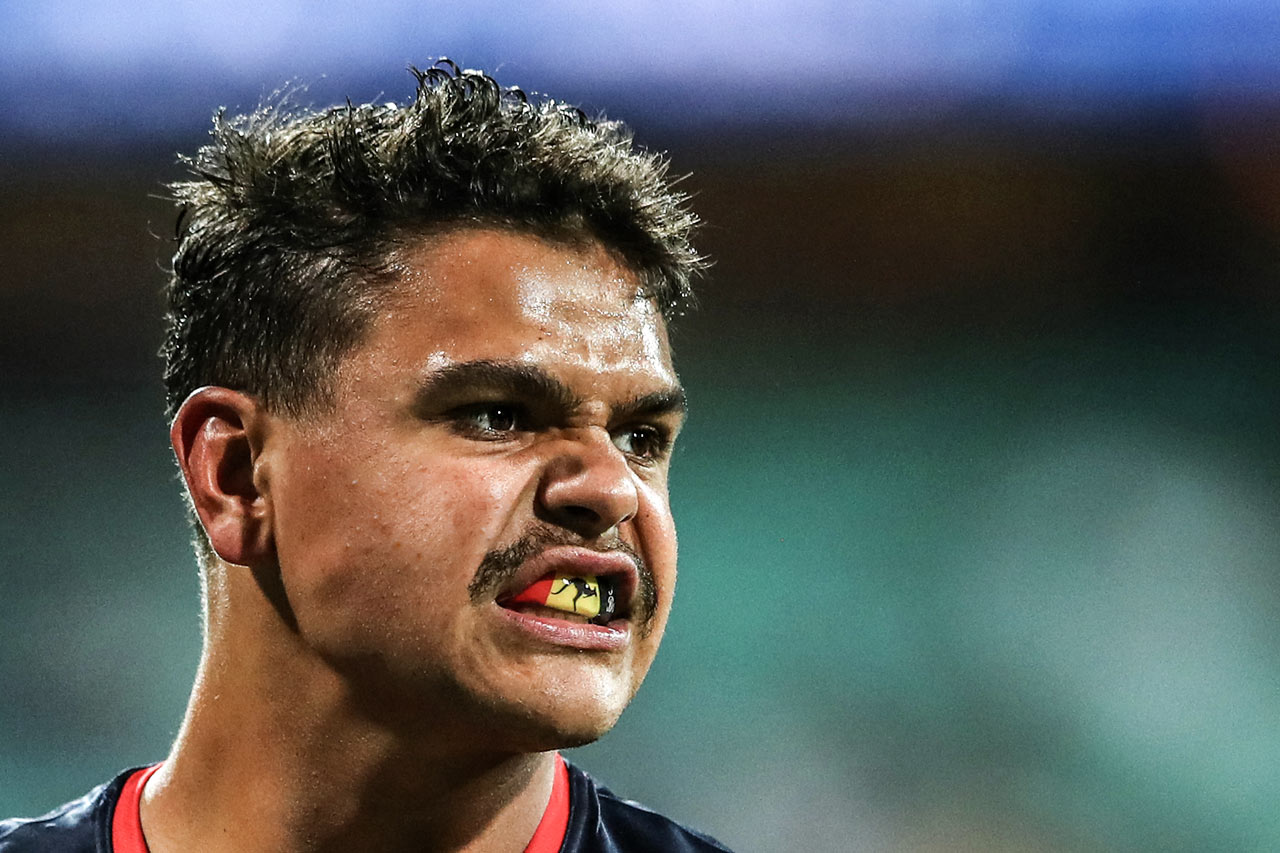 Where racism started
I stopped playing footy about age 28. I got a really good job at our local high school, as Aboriginal Education Officer. I watched our boys go through high school, finish Year 12, along with a lot of other kids in the area. It's been unbelievable. All the kids in the community. We've got some good kids up here.
But we need to change the Australian curriculum. We're not teaching kids enough about the history of Australia. We learn more about other countries than we do our own. We need to learn more about Australia – and that also means pre-Captain Cook.
But then, kids also don't know enough about bushrangers and fellas like Ned Kelly, why he kicked up things. Same with 150 years of Aboriginal people fighting the frontier wars. We don't know anything about them. We celebrate ANZAC Day. But what about the frontier wars when all the tribal people fought for their lands?
It's where racism started. Because they thought, you know, trap all the blackfellas in one place, on missions and reserves so we can control them. They called it a protection policy. Then there was assimilation, where they stole the kids, took language away, culture. And we didn't learn all that either. And we should, in schools.
Australia is having grown-up conversations about it. Like on Q&A, on TV and in media. Stan Grant's written a book. But there's been arguments about what history is! There's been governments calling this history 'the black armband view', asking why would we want to focus on negative things? But it's Australia's history. It's our history.
My old man and uncles were part of the tent embassy movement back in the early '70s when they went down to Canberra and fought for Aboriginal rights. The old man was right behind it, right into the Black Panther, black power movement back in the day. He wasn't educated in a white man's way. But he tried to support our people as much as he could.
My brothers and I, there are six of us. The old man sat us down and talked about that sort of stuff. But my old man, he loved everybody. It was just the government and the police that he had issues with.
You know, the police have got to do their job. But sometimes there are means and ways of policing within communities. There are some really good police officers out there. But in the past it was perhaps ingrained in the police to do what the government wanted back in the day. They took people's kids away from them.
Today, Latrell gets watched all the time every time he comes home. The police know when he's home. But they're pretty good, they don't really hassle him.
Going forward, I'd say I am positive for Australia. There's a lot of people with good hearts doing their best. But there's a lot more to learn. We've got to open our hearts a bit more as a country.
More about: Indigenous Australians | Latrell Mitchell | South Sydney Rabbitohs | Sydney Roosters | Trent Robinson