Matt Mitchell - Contributor
I didn't want him to see what I saw
I grew up on Taree and Purfleet Mission. It's been there since 1902 when they rounded up all the black people and put them there. That was the policy of 'protection'. Then they took people's kids away, that was the policy of 'assimilation'. It was very racist.
I'd hear stories from my father, my uncles, grandfather, his brothers. We'd sit in a circle. It was a men's thing. 
We also heard stories from old women. One thing about Aboriginal women, they're very powerful. What they say stands. My grandmother and mother were very strong women.
But it was the men who had the funny stories, the footy stories, work stories. I used to sit there and listen. Loved it.
Today I have a yarn with a couple of guys who used to work and play footy with my pops. One's 84 and the other one is 79. I have a few beers at my local. They're my drinkin' buddies. I'm the youngest in the crew. They're whitefellas. Love 'em. Great blokes. 
My dad was a big man, about six three. He was a lock forward, played for the local community side. He busted his knee when he tripped over in a rabbit hole.
He retired pretty early. But all my mum's family, all her brothers, they were unbelievable sportsmen. And the women, too, were really good. 
I have three boys – Shaquai, Latrell and Lionel. Their mother Trish is a Goolagong. When you see her face you will understand. She looks like a real Goolagong from out west.
I couldn't marry an Aboriginal woman from along the coast, I'm related to too many people. I had to get one from inland Australia.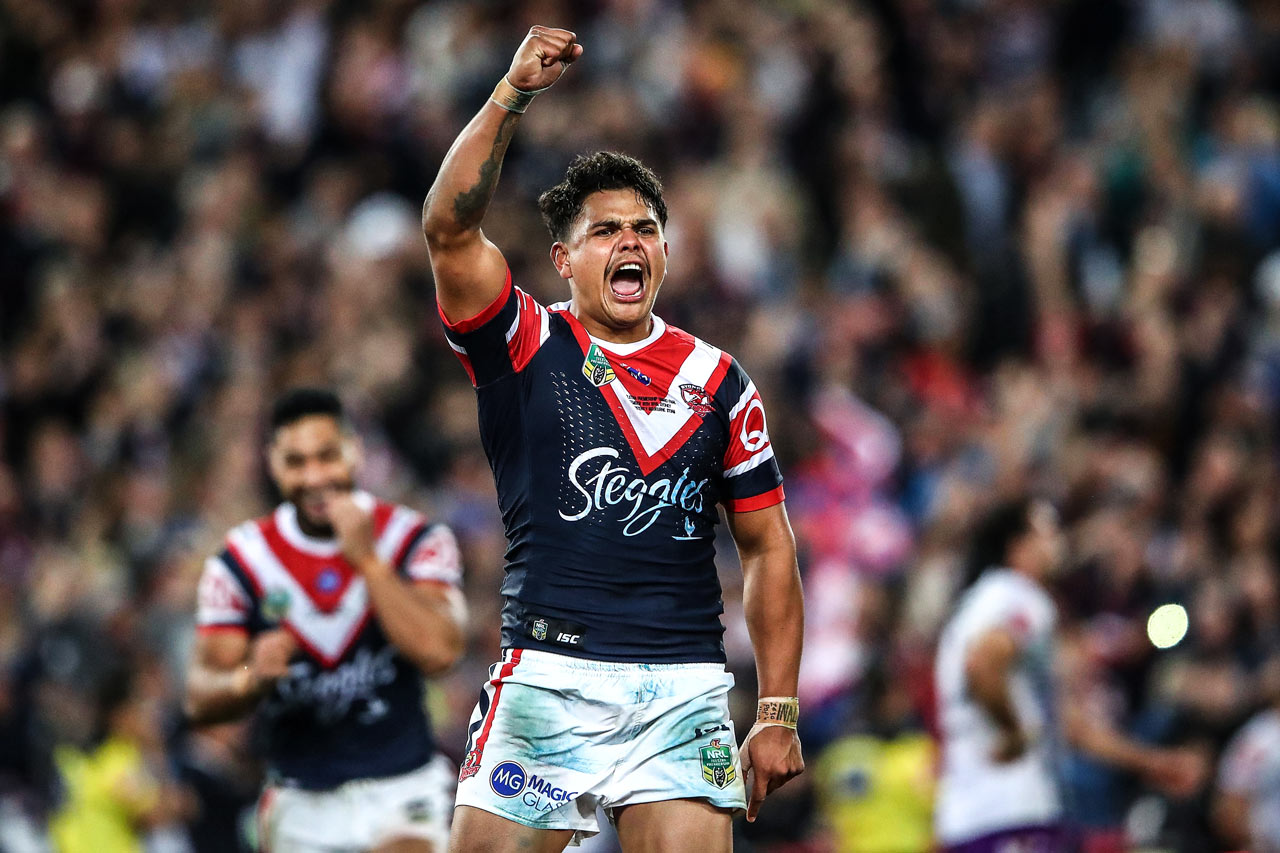 Board shorts and thongs
In the late '80s I was showing a bit of promise in rugby league. I played a bit of first grade up here when I was 15, 16.
I played with my uncle Mark, my dad's baby brother, who's the same age as me. He was a really good, all-round footballer. I was just the one that ran fast and scored tries. Mark could have gone to Sydney but he ended up being a father at age 16.
We had no real 'pathways' up here as they do today. We used to travel from Taree and play for our school, Chatham High, against Newcastle teams.
In 1988, we were the first team to play on what was called Marathon Stadium. I scored the first try there. I tell people I stepped seven! But it was just dummy, sidestep, run for my life!
One of my teachers at school, Bobby Wallace, a lovely man, had played with South Sydney Rabbitohs back in the late '50s and '60s. He organised for me to have a trial at Souths.
I wasn't drawn to Souths because of their Indigenous roots. It was only because Bob had said he knew a few people. He said, 'You're wasted up here otherwise, mate'. He saw potential, I suppose, and sent me down.
So off I went on the train, my first trip to Sydney. I had a pair of board shorts and thongs on, I don't even think I packed shoes. My uncle Mark came down with me. I remember he paid for both our tickets, which were $13.80, which I thought was a fair whack.

We had a sleep at Central Station, our first trip to Sydney, all alone. Some cousins from Leichhardt came to pick us up. They showed us around the city and took us over to Redfern Oval.
I got there and said, 'I'm Matt Mitchell. I got sent down by Bob Wallace.' I got introduced to Darrell Bampton, who was a development officer. I met all the boys. They had to scrounge a pair of footy boots for me. I played the trial in board shorts, footy boots with no socks. I scored five tries.
The coach, Ken Shine, says, "Matty! Warm up!" He wants me to go on and mark Mal! He's captain of Australia! Jacin Sinclair couldn't stop him, what was I gonna do?
Afterwards, they said, 'When can you move down?' I said: 'What do you mean 'move down'? You mean, move down here to Sydney?' They said yeah, and explained that you couldn't commute from Taree to training and games.
So I went home and told the old man. I said, 'I think I made it, Dad'. And he said, 'You made what?' He didn't know I was going for the trial. He was stoked, because he loved Souths. 
Then, pretty quick, I packed a little backpack, my little swag, and went back down on the train. Some fella picked me up and took me to stay at Darrell's place in South Coogee. Souths had organised for me to do Year 11 and 12 at Marcellin College in Randwick on a scholarship. 
The college was a beautiful joint. But for a kid from where I was from, all that sandstone, to me it looked like a prison. Plus there were priests walking around in robes. I was like, 'Holy cow. What is going on here?' 
But Brother Robert, the principal, Brother Michael, the deputy, they were funny, lovely fellas. I loved school. I just wish I listened a bit more. I did two years and sat for my HSC. I don't know whether I got it or not. But I had a crack.
Already in the shower
While was in Year 12 the season finished for the Jersey Flegg. I got a call at school saying go to Redfern Oval to train with the grade. So that was it – I got graded and played in President's Cup [third grade] in 1992.
Running around with all the first grade fellas – Craig "Tugger" Coleman, Mark Carroll, David Boyle, Michael Andrews – for a young kid to see these blokes in the flesh was awesome.
I sat on the bench for first grade half a dozen times without getting a start. Closest was probably one night against Canberra. I'd scored a try in President's Cup and they kept me on the bench as a fresh reserve. 
Five minutes to go, and we're being flogged by 40. Brett Mullins had scored four tries. Mal Meninga had two. And there's all their stars – Clyde, Stuart, Steve Walters.
They're running riot. And the coach, Ken Shine, says, "Matty! Warm up!" He wants me to go on and mark Mal! He's captain of Australia! Jacin Sinclair couldn't stop him, what was I gonna do? He'd have run over the top of me. So I took off. By the time they turned around looking for me, I was already in the shower.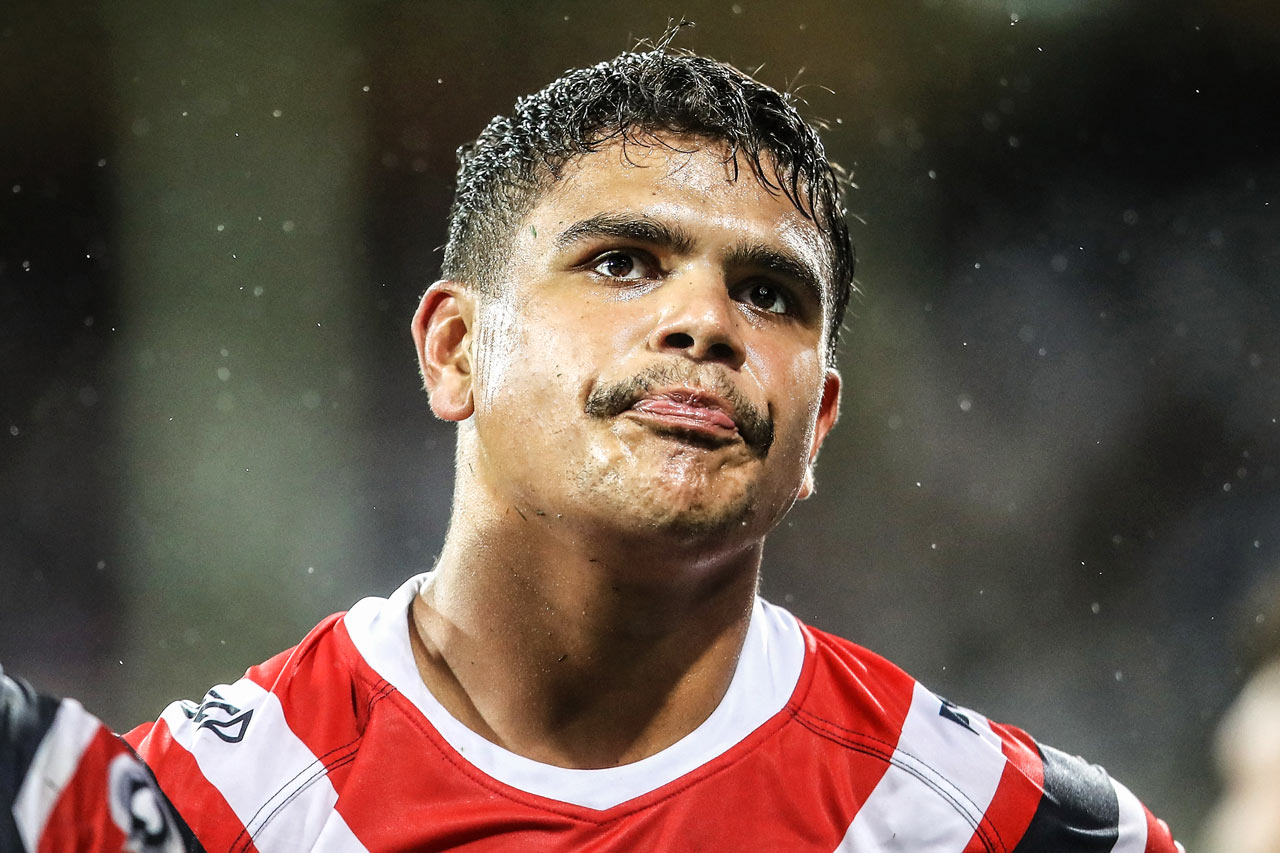 During the '93 season, I started to suffer really bad from shin splints. I couldn't get rid of them. It was affecting my training, everything. I tried aspirin. Tried a heap of things. 
Then some bloke, I don't remember who, says, 'Try this'. He gave me this packet of speed. I didn't know what it was. But I'd nip into the bathroom before games and sprinkle it in my water bottle. And I'd come out six-foot-tall and bullet-proof. It helped the pain go away.
Of course, there were side-effects. It became a habit. Mucked my sleep up. To counter that I'd smoke a bit of ganga. I didn't know what I was doing. I was just trying to treat the injury. The physios at Souths were very good. But no-one knew how to treat shin splints then.
For a while I was living with Wesley Patten. Bloody good footballer. Me and Wesley shared a little two-bedroom shed at the back of his mum and dad's place. For some silly reason, I listened to him and went over to Sydney Tigers, used to be called Balmain.
He gave me this packet of speed. I didn't know what it was. But I'd nip into the bathroom before games and sprinkle it in my water bottle. I'd come out six-foot-tall and bullet-proof.
The Super League War was starting to hit and I played under David Brooks for free. I had a job. And unfortunately, it didn't work out even though he was a really good coach and bloke. He and Wayne Pearce gave me a big opportunity but unfortunately I couldn't commit with my work.
Then my nan passed away and it really affected me. I started to get really homesick and didn't want to be in Sydney.
There was a period in between houses when I was sleeping rough on Maroubra Beach. I'd dig a hole, spend the night. I was 20 years old. I didn't know who to ask.
I met Trish and she fell pregnant with my oldest fella, Shaquai. We went out to Wagga Wagga for a bit and I played footy with Wagga Magpies. I just wanted to get away from the city. I live in my nan's house today; it's where I reared my boys.
With Kayo Sports you can watch every game of every round of the Telstra NRL Premiership live. Claim your 14-day free trial now to start streaming.
More about: Indigenous Australians | Latrell Mitchell | South Sydney Rabbitohs | Sydney Roosters | Trent Robinson