Mackenzie Arnold (Goalkeeper – 2nd World Cup)
A seasoned competitor in the W-League, Arnold now plies her trade in Norway, and she's more than ready for the challenge if called up for her World Cup debut game.
"I haven't played in a World Cup before. I have been part of a World Cup in 2015, during Canada. I got the call only a couple of days before we went into camp, and it was probably one of the most life changing experiences for me. I didn't expect it at the time, and it was a very proud moment for myself and my family.
"After experiencing that, I just knew for sure this is what I wanted to do for the rest of my life."
Mary Fowler (Forward – 1st World Cup)
She might be the biggest X-factor at the World Cup, not just in the Australian team. Mary Fowler, 16, has hype, potential and the global stage to leave her mark on football.
"It's no secret that I could have represented Ireland. I could have represented Papua New Guinea as well. I was born in Cairns. As my father said, my family are proud Australians.
"Now that I'm in the Matildas squad for the World Cup, my goal is to get on the pitch. If I do, I'll be tied to Australia and that's all I'm aiming for.
"Then I want to score a goal. That's my job in the team. That's the aim."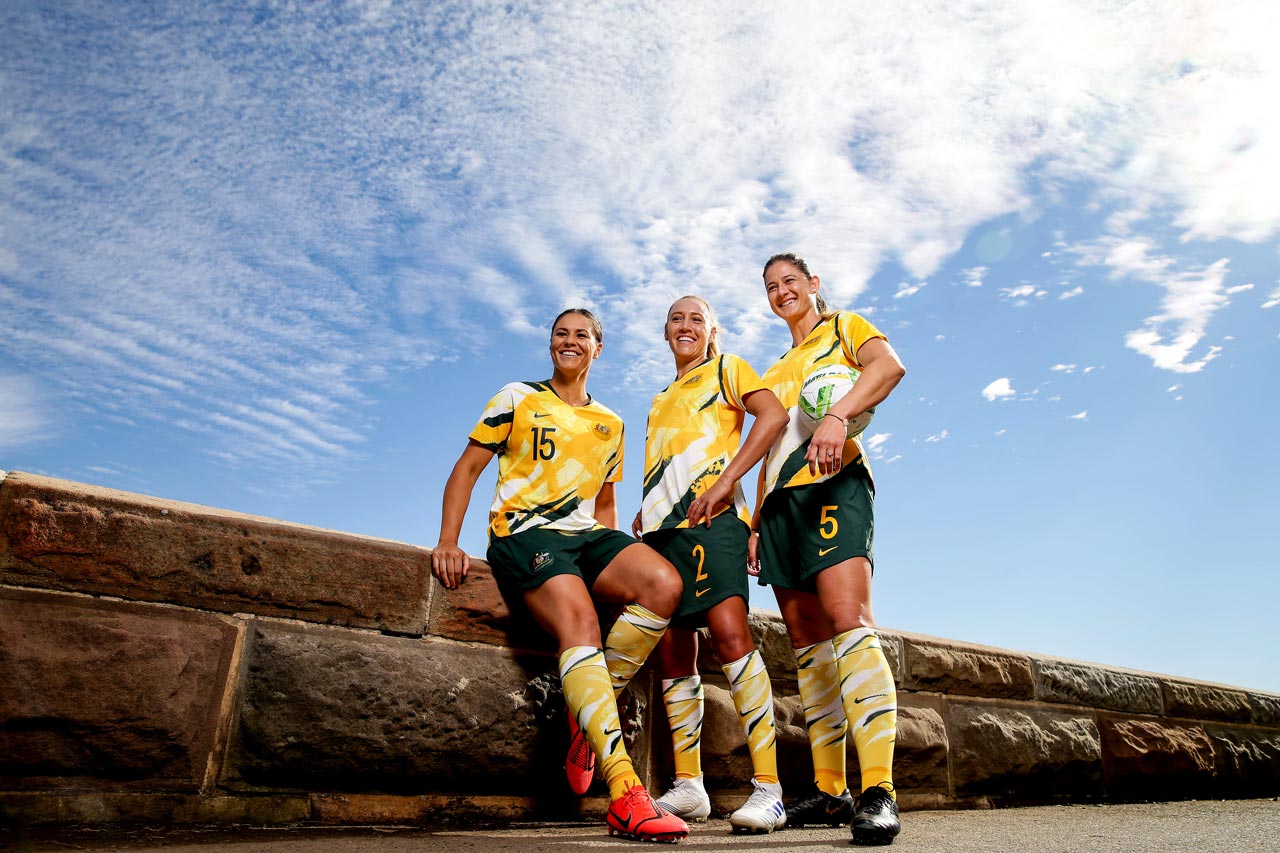 Sam Kerr (Forward – 3rd World Cup)
The jewel in Australia's sporting crown, Matildas captain Kerr has set the world ablaze over the past two years with her stellar performances on the pitch, and her leadership of a new generation of fans and players off the pitch.
"The first time I knew that I wanted to play at a World Cup and this would be my path was when we won the Asian Cup in 2010. [I] can't explain it. Winning the Asian Cup is still probably my proudest moment, football-wise, and hopefully we feel that feeling coming up into the World Cup.
"The biggest challenges for me have been injuries. It's a very lonely place, being injured, sometimes you can get a bit down but luckily I play a team sport and I've always had 20 teammates to pick me up."
Steph Catley (Defender – 2nd World Cup)
Steph Catley made her national team debut in 2012, and will be Matildas' vice-captain.
"If I see 'Catley' on the back of a kid's shirt it always brings you back to reality a little bit and reminds you of why you do it, and why you put in the hard yards. It's pretty amazing. It's something when you're growing up and you're playing you never imagine it will happen to you.
"When you say 'Women's World Cup', I just get excited. This group especially really has something to prove to the rest of the world. We've been a young group for a long time and we've been looking at this World Cup as, 'this is the one we want'."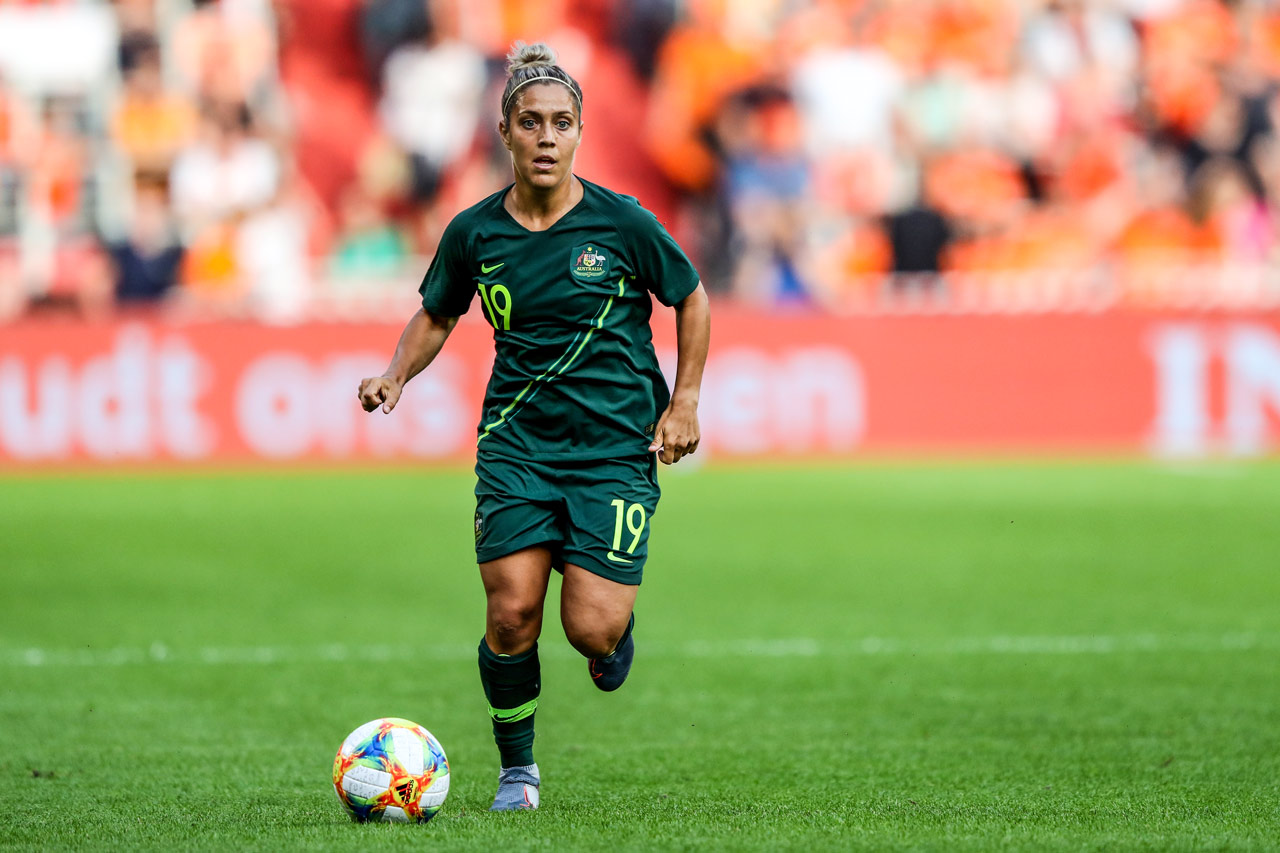 Tameka Yallop (Midfielder – 3rd World Cup)
A key cog in the Matildas' midfield machine, Yallop has the experience, skill and now health to help guide the Australians to new heights on the world stage.
"I think there was a good two, maybe two and a half year, period where I really struggled with my hamstrings, and I just couldn't get them right. It took the pace out of my game. I'm feeling a lot better physically, and feel like I can move a lot freer. It's exciting to be feeling good again.
"That competitiveness and fighting for that starting spot is where we need to be at. We are there, and there are still little things we can improve on. But as a collective we're at a pretty good place in terms of people getting fit, monitoring other people's loads, keeping it competitive and seeing how versatile everyone can be as well."
Teagan Micah (Goalkeeper – 1st World Cup)
At just 21, Teagan Micah heads to her first Women's World Cup after a standout year with UCLA in the American college system. And she's loving every moment.
"[The call-up was] Very surreal. Very emotional. I couldn't have asked for a better moment in my life… It just meant that literally my dreams had come true.
"[Being in camp is] Amazing. It's the best opportunity you can get. Every day you're doing what you love, so I can't complain about it."
Teigen Allen (Defender – 2nd World Cup)
Take a screenshot. Make sure it's real. That's what Teigen Allen did when she was told she was going to the 2019 FIFA Women's World Cup.
"I was there with my family – my mum, dad, two brothers and sister – at the time. I read the email. I opened it up and read it maybe 10 times, and then screenshotted it just to make sure it was real. It was the best feeling in the world. It was a dream come true."
Read more about the 2019 FIFA Women's World Cup here.
More about: Ante Milicic | FIFA Women's World Cup | Lisa De Vanna | Matildas | Sam Kerr | W-League | Women's Sport