A few days later, Ron Gardenhire, the Twins manager, called me into his office before the series against the Detroit Tigers. He said, 'Verlander's pitching today. I don't want you to have your first game against him. You'll get a chance tomorrow against Scherzer.' Justin Verlander was one of the best pitchers in the game back then and Max Scherzer was still considered a bit of an up-and-comer.
On the day of my major league debut, the nerves were kicking in. I'd look around and see guys like Jim Thome and Joe Mauer wearing the same uniform as me. It was crazy! But we turned a double-play early and in that moment everything just relaxed a little bit.
Then it was time for my first at-bat.
I kept saying to myself, 'I don't want to strike out.' That was all I was thinking about.
I got a 2-2 fastball over the plate from Scherzer. I hit it. Straight off the bat I thought, 'Shit, that felt pretty good.' It was going to the opposite field. I put my head down to run to first. I looked up. Magglio Ordonez was playing in right-field and he had his back to me. And that's when I knew, 'Shit, that went OUT!' and all the emotions took over.
I had to put my head down jogging around the bases because I was laughing. I couldn't believe it. Touching second base I was like, 'Jesus! Did that just happen?!?' And I thought about how my mum and dad and sister and everyone back home would be going nuts because, by chance, it just happened to be a televised game in Australia.
We were at Comerica Park and one of the Tigers fans threw the ball back down onto the field, which fans often do when an opposition player hits a home run. Magglio threw it back into the crowd, but our dugout were yelling out to him to get the ball back so I could keep it as a souvenir. It's still at mum and dad's place back home.
I'd reached a point in my career where I was pretty sure the chance to play in the majors had passed me by. It's hard getting your hopes up time after time only to see others getting called up ahead of you.
We lost the game, unfortunately, but Brad Thomas picked up the first win of his career. He's from Sydney and a great bloke. He ended up going 6-2 for the Tigers that season.
I looked at my phone after the game and there were 100 messages and all these requests to talk to radio and TV stations back home. I ended up going to bed at something like 3am because I was talking to everybody. Even mum got interviewed. She was – how do I put it? – shitting herself. I had to talk her through it.
The funny thing is that that story gets better every year. Not because of me. Because of Scherzer! He's gone on to win three Cy Young awards and is widely considered one of the best pitchers in the game these days. Back then, he was a young bloke on the rise. Now, he's a superstar.
People are like, 'Shit, you hit your first home run off Scherzer?'
I was just lucky enough to get him at a good time – but people don't need to know that!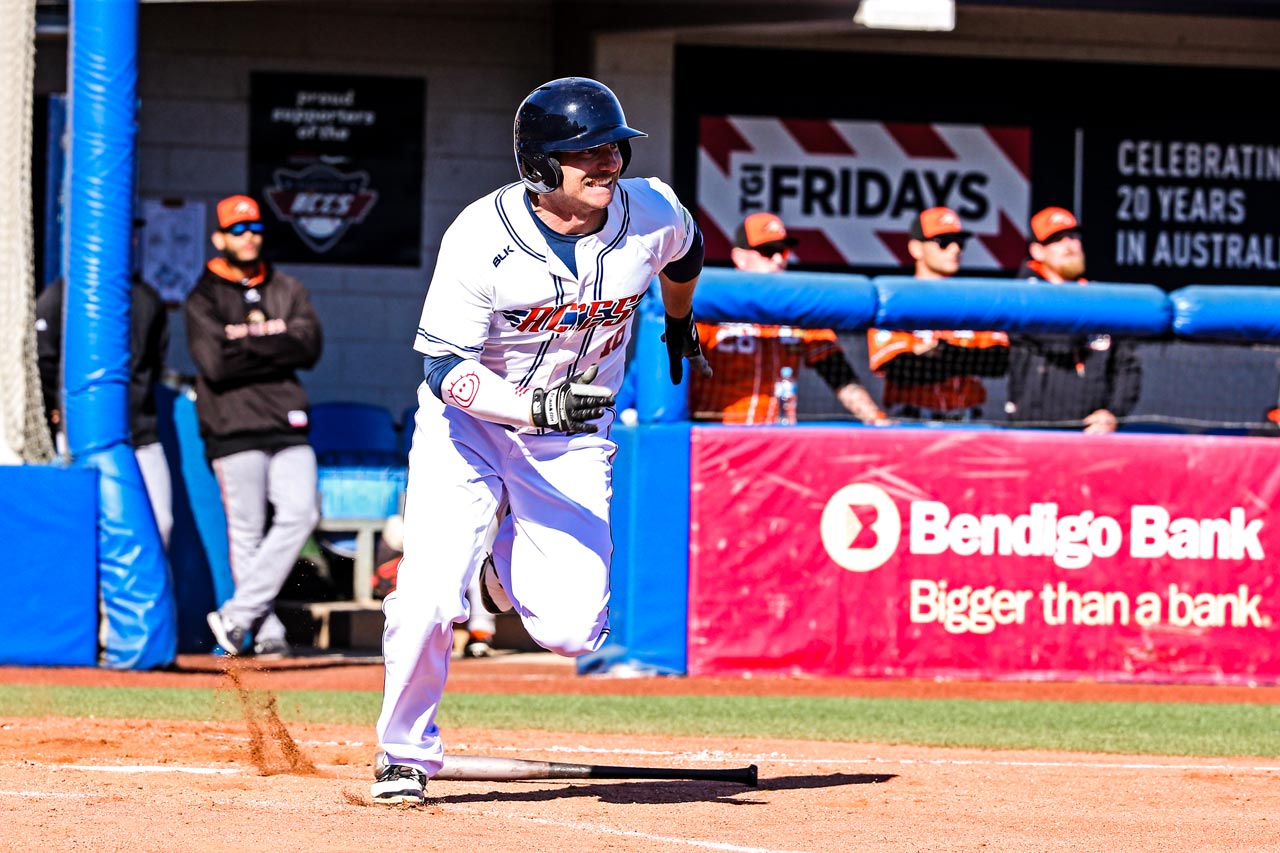 ANSWERING THE CALL
I used to love coming home after a long season in the US. One moment you're playing at these massive stadiums in the majors and the next you're at Sims Field in suburban Perth playing for the mighty Morley Eagles, or the Western Heelers, or the Perth Heat.
This is where my two baseball lives would intersect.
In Minnesota, for example, Twins fans were super passionate and they'd know everything about all the players. It wasn't unusual to get stopped in the street and asked for an autograph or a chat. Back home, you were just 'Hughesy'. You weren't a star, you were a teammate. It was fun living both those lives at the same time.
Did coming home and playing every season take a toll on my body? Yeah, it probably did. Would I have gotten as far as I did without playing all those extra games? I'm not sure. That's just the way I decided to do it and I enjoyed every moment of it. I wouldn't have changed it for anything.
That story gets better every year. Not because of me. Because of Scherzer! He's gone on to win three Cy Young awards and is widely considered one of the best pitchers in the game.
If there's one thing that frustrated me, though, it was the lack of coverage baseball received back home. It definitely wasn't about me – I don't really go for the attention – but more my other countrymen who were achieving truly amazing things in the States and for the guys fighting to get the league off the ground at home.
I don't think people understand how hard it is to make the major leagues generally, much less trying to do it from Australia. The Americans are blown away by how we do it. There was a period when Grant Balfour, Rich Thompson and I were all up with Oakland at the same time, and then they brought in Travis Blackley as well. Four Aussies on the one major league team in one season? It's pretty incredible when you think about it.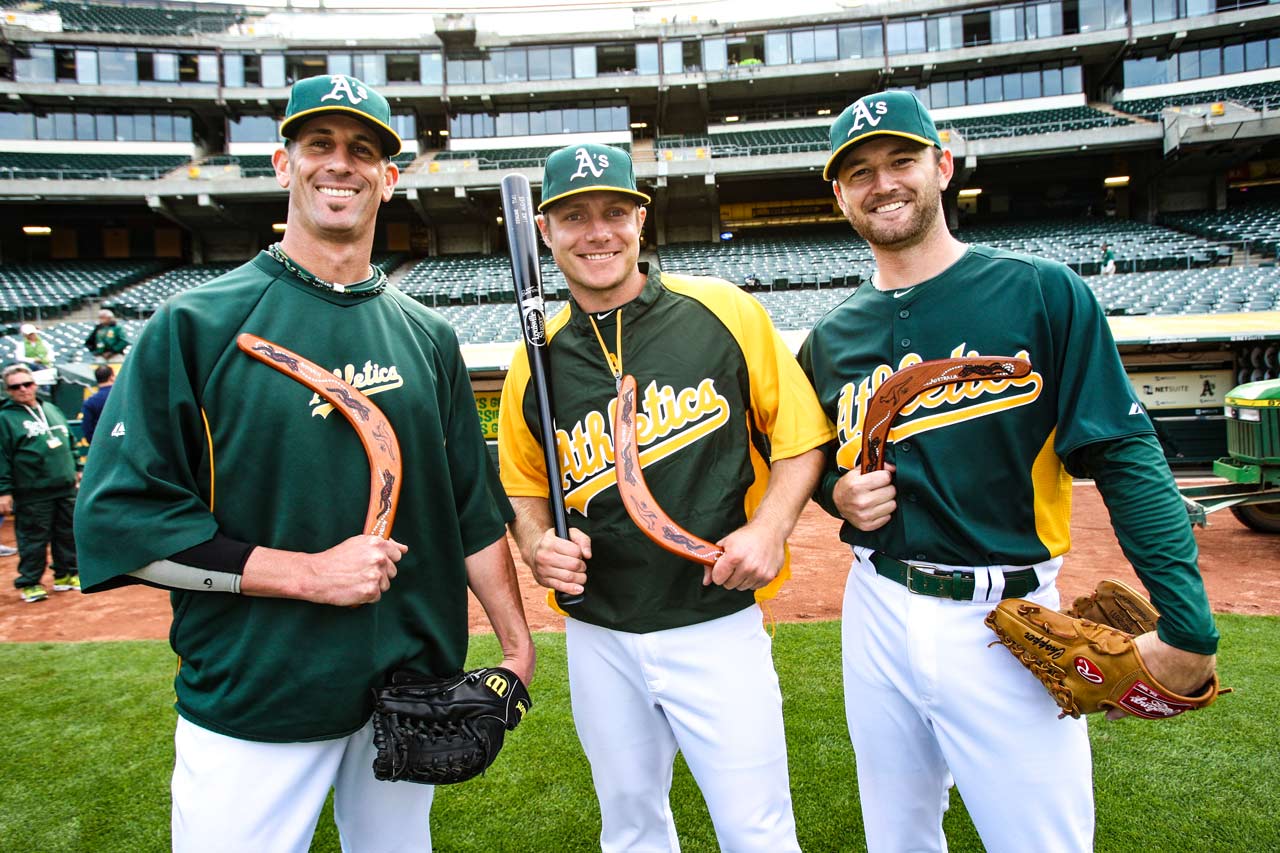 Take a moment to consider what our guys have achieved over there.
Dave Nilsson was an All-Star with Milwaukee. Graeme Lloyd won a world series with the Yankees. Balf pitched in another World Series with Tampa. Even this year we had Liam Hendriks getting designated by Oakland, recalled, then asked to start in the wildcard game against the Yankees. My great mate Warwick Saupold and Pete Moylan also pitched in the bigs in 2018 with the Tigers and Braves respectively. I could go on, but you get the idea. Aussies punch miles above their weight in the States but you don't hear all that much about it back home.
Baseball Australia are doing a fantastic job promoting the game now.
We have the Australian Baseball League, which has just got underway, and an Olympic Games to aim for. I thought a couple of years ago that the league might fold. Things weren't looking great. But Baseball Australia have taken the league back over, which was obviously a huge financial commitment, and they've worked bloody hard to find franchisees to take over the teams.
There are three factors keeping me in the game: I believe baseball is about to take the next step in this country, I want to help us qualify for Tokyo 2020 and … I still love it. When I was towards the end of my career in the States, I tried my hand at footy with Subiaco. But the call of baseball was always there.
I'm still answering it now.
More about: Australian Baseball League | Major League Baseball | Olympic Games | Resilience | Tokyo 2020