A nation punching above its weight
I feel like I've lived two lives through baseball and they occasionally intersected.
The experience of playing for a decade in the US was amazing, but it was also quite an individual journey. Whether you're in the minor leagues or the majors, you're just one of thousands of guys trying to take someone else's spot above you or fend off the challenge from someone below you. Everyone is in transit to some extent.
Baseball in Australia is very different. It's a lot more tribal. The community is small and passionate and the focus is all on the team. It's about winning, not maintaining your batting average. Games are fiercely contested and then, once they're over, you all get together for a beer and a few laughs.
Having moved from Perth to the Melbourne Aces for this season's Australian Baseball League, I've had the opportunity to reflect on my own path through baseball and where I think the game is headed in this country.
I'm 34 now and coming towards the end of my journey.
I'm quite jealous of the young guys coming through.
I reckon our best days are ahead.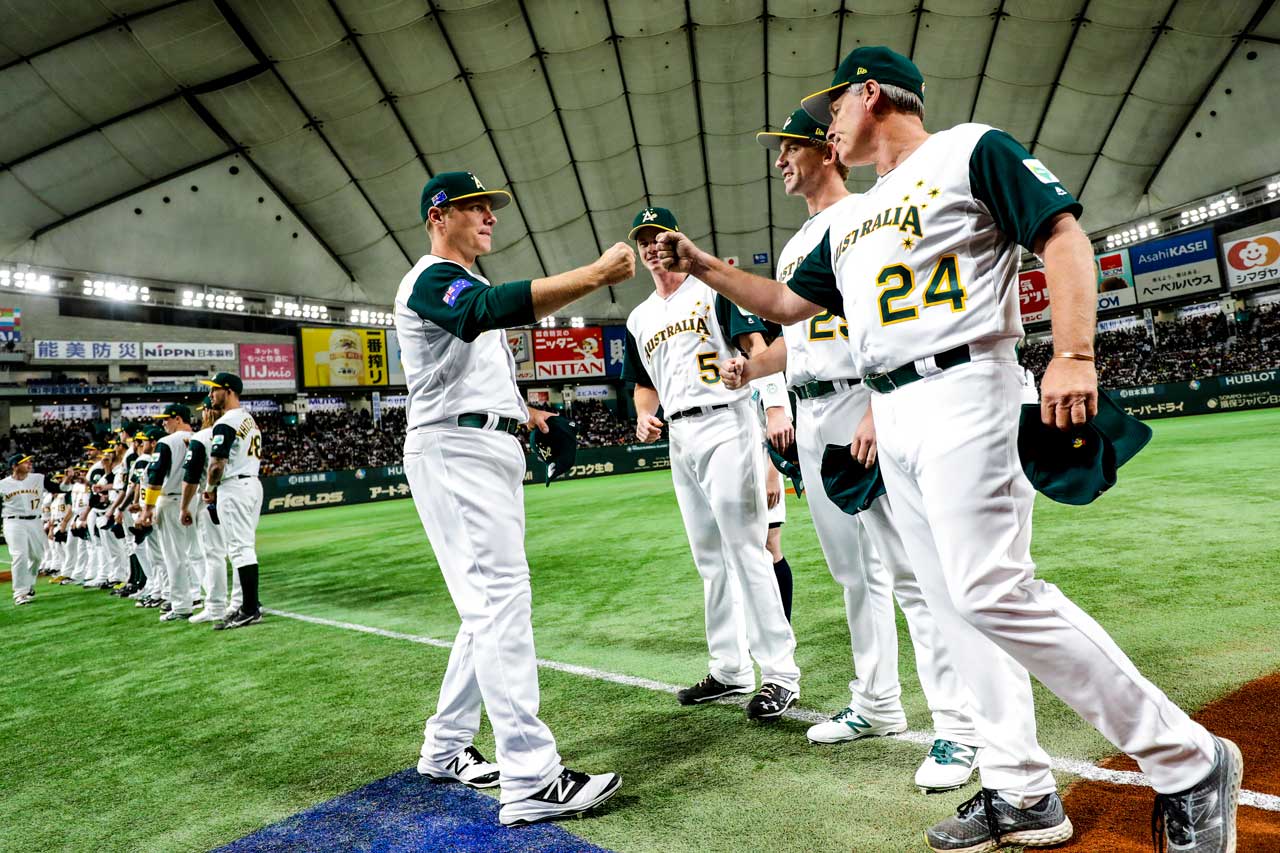 THE STORY GETS BETTER EVERY YEAR
Most of the questions I get asked are about my time in the big leagues with Minnesota and Oakland, but that doesn't really tell the full story of my decade playing in the States. I played about 1,000 games in the US and only 100 or so of those were in the bigs.
Most of my time was spent grinding it out in the minors. My journey took me all over America – to the Gulf Coast League Twins in Florida, the Elizabethton Twins in Tennessee, the Beloit Snappers in Wisconsin, the Fort Myers Miracle in Florida, the New Britain Rock Cats in Connecticut, the Rochester Red Wings in New York, the Midland Rockhounds in Texas, the Sacramento River Cats in California, the Las Vegas 51s in Nevada and, finally, the Lancaster Barnstormers in Pennsylvania, a semi-pro team.
That's a lot of bus trips, a lot of roadside diners, a lot of tiny hotels and motor inns.
I was into my eighth season in the minors, playing for the Red Wings, who are the Minnesota Twins' Triple-A affiliate, when the manager, Tom Nieto, called me over. It was April 22, 2010 and we were about to play the Buffalo Bisons at our home ballpark, Frontier Field.
I'd reached a point in my career where it was make or break. I knew I was close to getting a look at the majors, but I'd been close for a while. It's hard getting your hopes up time after time only to see others getting called up ahead of you. But all those little disappointments just made me more determined to reach my final goal.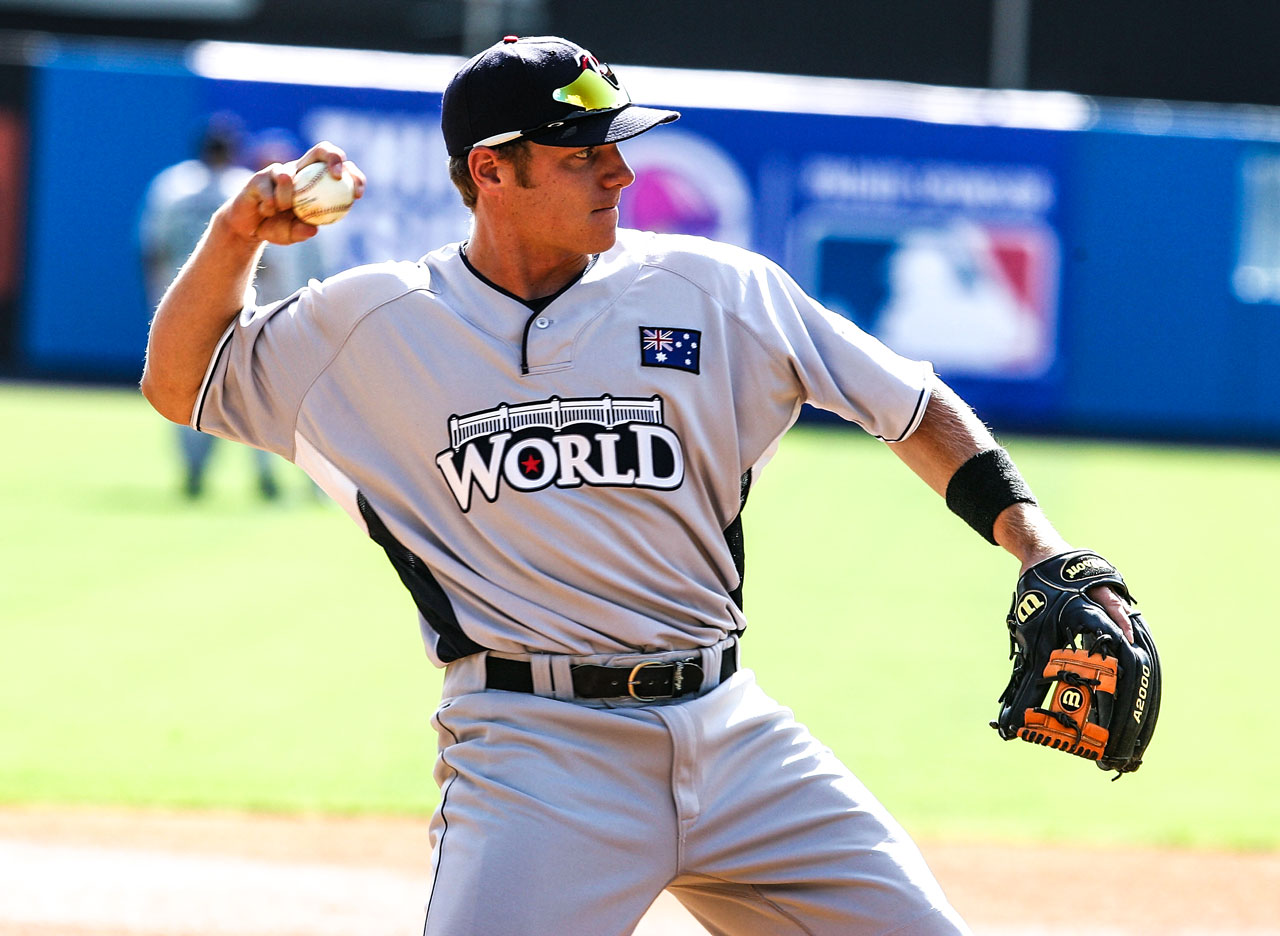 When Tom called out to me in the pre-game, I thought I must've been in trouble for something. I was trying to figure out what I'd done wrong! I didn't have an inkling what was coming next.
'You're going to the big leagues,' he said. I teared up straightaway, super-emotional, but that didn't last long because my teammates all found out the news and were all screaming and high-fiving me.
Then I let mum and dad know. It was like 4.30am in Perth and mum picked up. She went silent, but that silence was so full of emotion it was actually really lovely. It took me six hours to get hold of my dad. He was on a golf trip in Melbourne. I called him about ten times and he wasn't picking up. When he finally called me back, he was like, 'Are you alright, mate?' I told him the news. Dad's a very strong, unemotional man usually but you could hear in his voice how much this meant to him.
They were the most special calls I've ever made.
More about: Australian Baseball League | Major League Baseball | Olympic Games | Resilience | Tokyo 2020