Their fingerprints all over it
I have great respect for all the coaches taking part in this World Cup. But I admit to having a bit of a soft spot for Norma. She's 75 and still probably wishes she was out there playing. She's unbelievable. 
After our win in 2007, Norma coached the Diamonds to the next World Cup and is now working with a South Africa team that loves her and she loves them.
Norma has a great passion for working with really raw players and turning them into something more. It's just what South Africa has needed and she's doing a great job.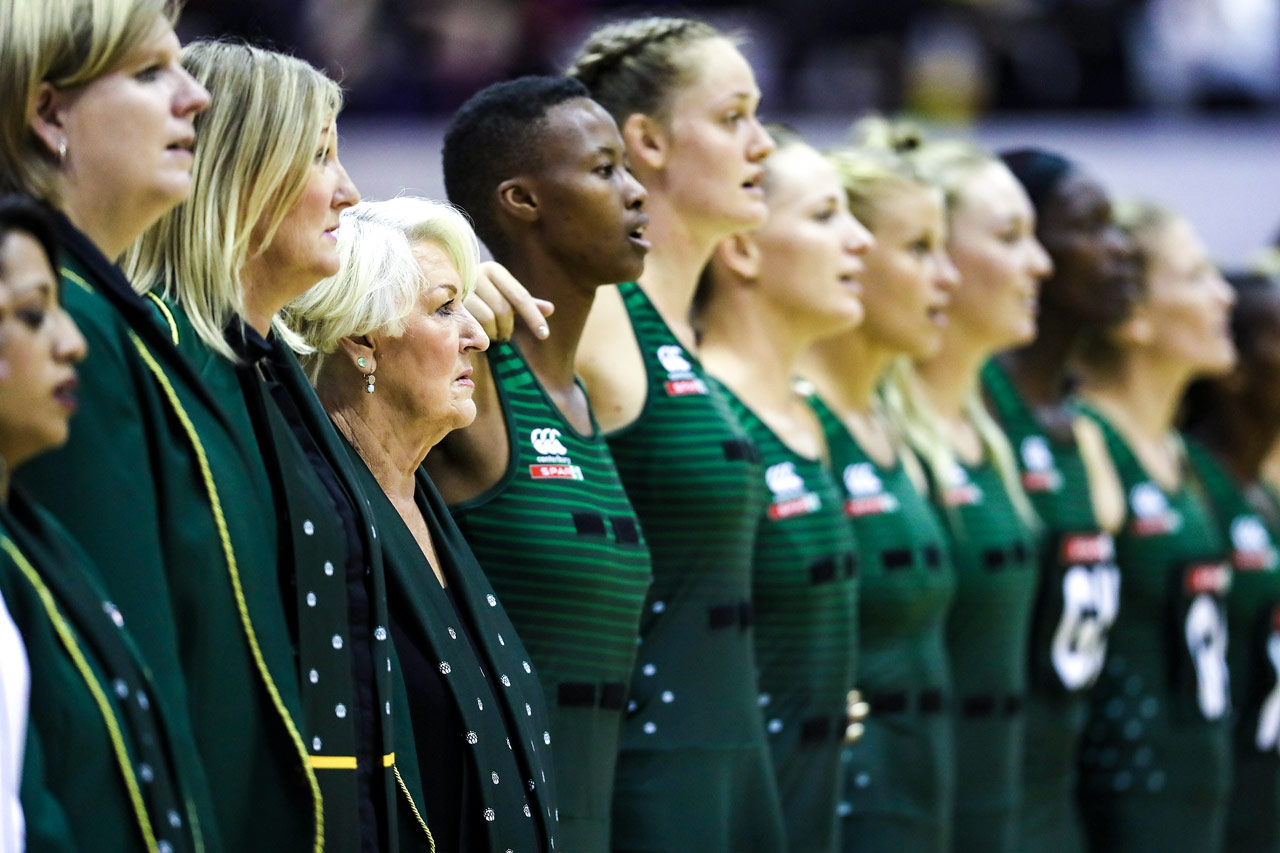 She's also got two of the best defenders in Suncorp Super Netball in Karla Pretorius and Phumza Maweni, so they could pull a few surprises. 
Another weapon South Africa has is their assistant coach, Nicole Cusack. We had her as an assistant at the Swifts when we won our first-ever club title back in 2001.
She was our shooting coach and she had the front line humming. I can see what she's doing with this South African team. 
What they're good at is moving the ball around the circle; they're crisp, they use angles to make inroads, they don't try and elbow their way through.
They're not relying on strength or great speed, they're just being smart about the way they're setting things up.
You can see Nicole's fingerprints all over the front line and you can see Norma's fingerprints all over the entire team. 
If things do get tense for Norma, you'll probably know about it. Here's the inside tip: whenever Norma gets nervous or anxious, she gets this red rash up her neck.
When I was playing and that happened, we used to think, 'Oh no, someone's going to cop an absolute serve'. 

Pressure moments
The top teams in this World Cup have had pretty similar preparations. Most of the players have been involved in Suncorp Super Netball and playing as fulltime athletes.
Australia has probably had a slight advantage in that they're the only team that's had the luxury of having all their players based in one country, which has probably made things a bit easier. But there's really not much separating the top seeds. 
That's why I think a lot of it will come down to coaching decisions made in pressure moments.
Do you make a change and hope it clicks into gear? Or do you leave it out there and feel confident the group will work it through?
There will be some coaching reputations greatly enhanced at this tournament and possibly some cut down a bit. It's so interesting. I can't wait to see how it pans out. 
More about: Coaching | Diamonds | England Roses | Lisa Alexander | Liz Ellis | Netball World Cup | Norma Plummer | Silver Ferns | South Africa | Sunshine Coast Lightning | Super Netball