Doing my coaching badges
Just before we left for the camp in Turkey I did my B licence coaching course. I've given a lot of time to the game, so I've got a lot of knowledge and a lot of experience. I know how to deal with players.
If I become a coach, I will definitely have to look at my approach, because every player is different. But I'm still going to try to be the person that I am, so I won't lose those principles and integrity as a coach.
The course was a little confusing because it goes from Matildas level down to SAP [Skills Acquisition Program] level and it's like, 'whoa'. A lot of the guys who are in there have no idea the knowledge of football I have.
When they didn't know some things, I thought, 'how did you not know that?'. But they just don't, because they're not around football the way I am.
I don't think I scared or intimidated anyone. I'm a pretty chilled, laidback person. I give shit to everyone, I stir things up, so it's not like I come in there and I'm quiet. And I make mistakes. They know what I've done and what I'm capable of doing as a player, but when it comes to delivering it as a coach it's a bit different.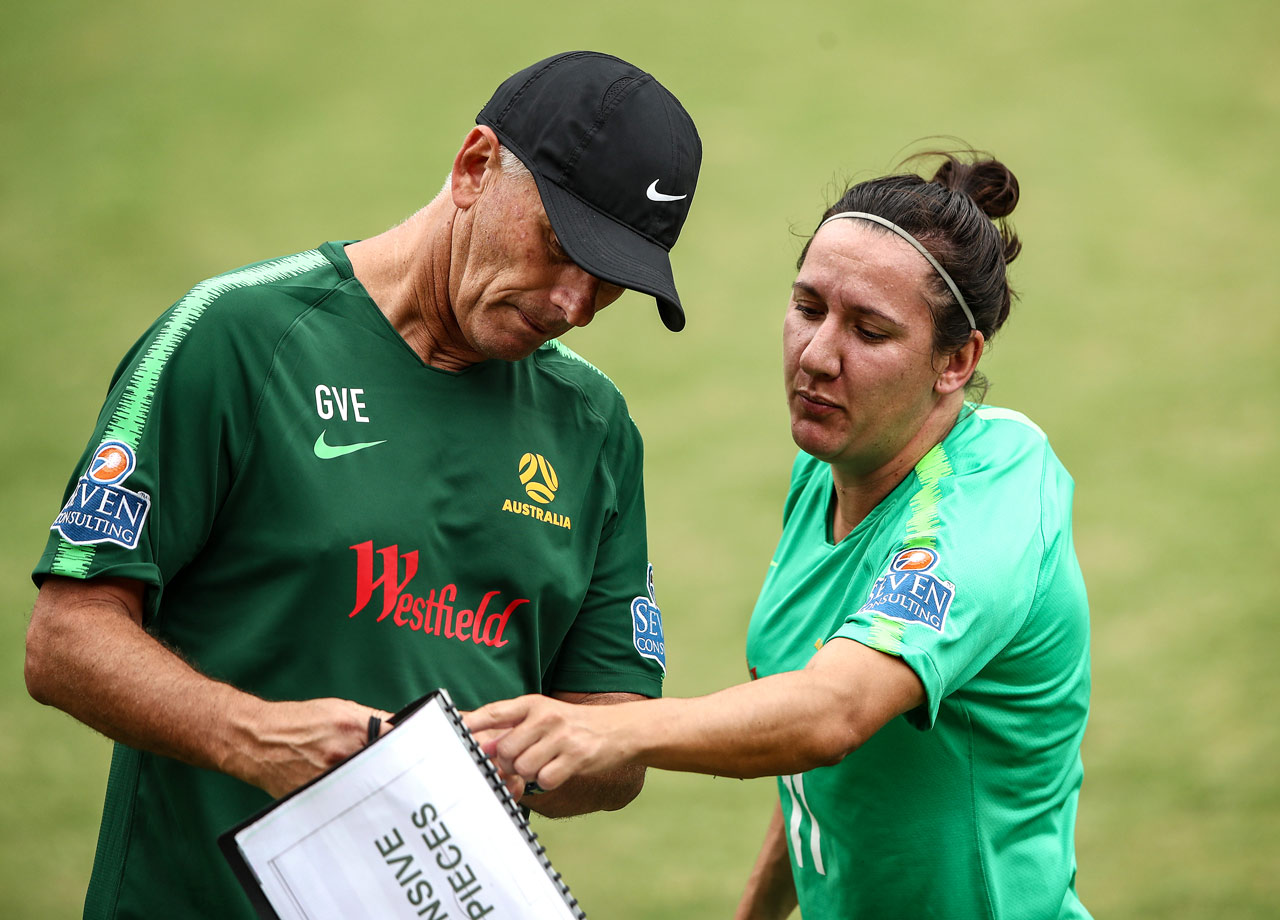 It got me to start looking at coaches I've had and thinking about the things I liked about them.
If I put my mind and energy to it maybe I will end up as an advanced coach, but I don't know. It's hard when you don't coach a team.
I like the thought of it. I want to do it, but in terms of coaching properly week in, week out, who knows? I might not like it.
A future Matildas coach? No, that's not something I'm aiming for. I like the development side of football. I don't have patience for under-10s. I want them to be able to play. But maybe 12s to about 19, that would be pretty cool.
I'm interested in that level because I never had that when I was younger. I had to figure it out for myself. I taught myself and everything was natural and then I had some good coaches on the way.
It was fate, luck, that got me to where I am. I felt I was always destined, but nowadays it's word of mouth, it's social media, it's publicity, YouTube there's so many more pathways. And better coaching.
The tournament was bitter, sad and hard, but it also changed women's football. We got a little bit of attention and we became a brand.
I didn't come from the 'right' channels. I came from playing in the backyards of my neighbourhood, which was very ethnic – a lot of Croatians and Italians and Portuguese would get together and play, and that's how I started out, with my brother Dominic.
It was very rare to get any acknowledgement coming from Perth at that time, but I went on a WA girls team tour to Coffs Harbour.
I had to sell raffle tickets to go on these tours. I had to save up $5,000 and my mum didn't have it, so I had to go knocking on doors for people to give me a dollar for a raffle ticket.
It's not the path that many people take now but it made me what I am so I don't have any regrets.
I remember playing a game on that tour and a bus stopped as I was about to take a penalty, and they watched. The next day my coach came up to me and said, 'the Young Matildas team is in town, the coach is here and they're watching you'.
So, by luck, I got noticed. If I didn't go to that tournament, who knows what way I would have gone. I think I would have found my way, but just a different way to most people.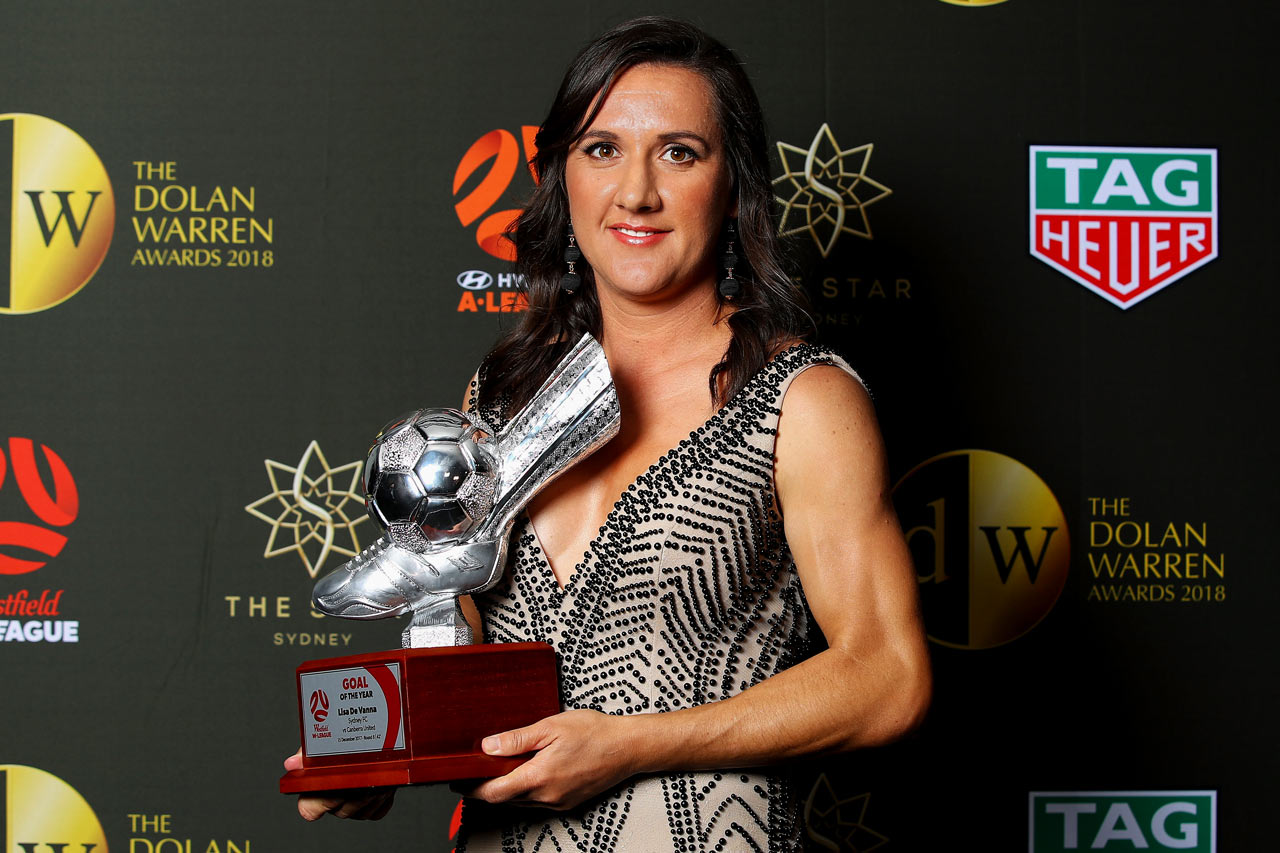 Always wanted the best for me
More than any coach, the person who had the biggest impact on my development was Cheryl Salisbury, our captain in 2007.
It was pretty cool that I had someone as a mentor that could walk the talk, that had done stuff all over the country. Someone I had that automatic respect for. I bought into everything she said.
She always made me feel like I could take on the world. She took the pressure off and gave me belief at the same time. That was massive for me, especially breaking out at such a young age. She always wanted the best for me, but she'd always be the first one to tell me what I did right and wrong in a positive way.
But if I did something wrong in the team, she would come up to me and say, 'I'm disappointed in you'. I think she was the one person that I actually had a lump in my throat for.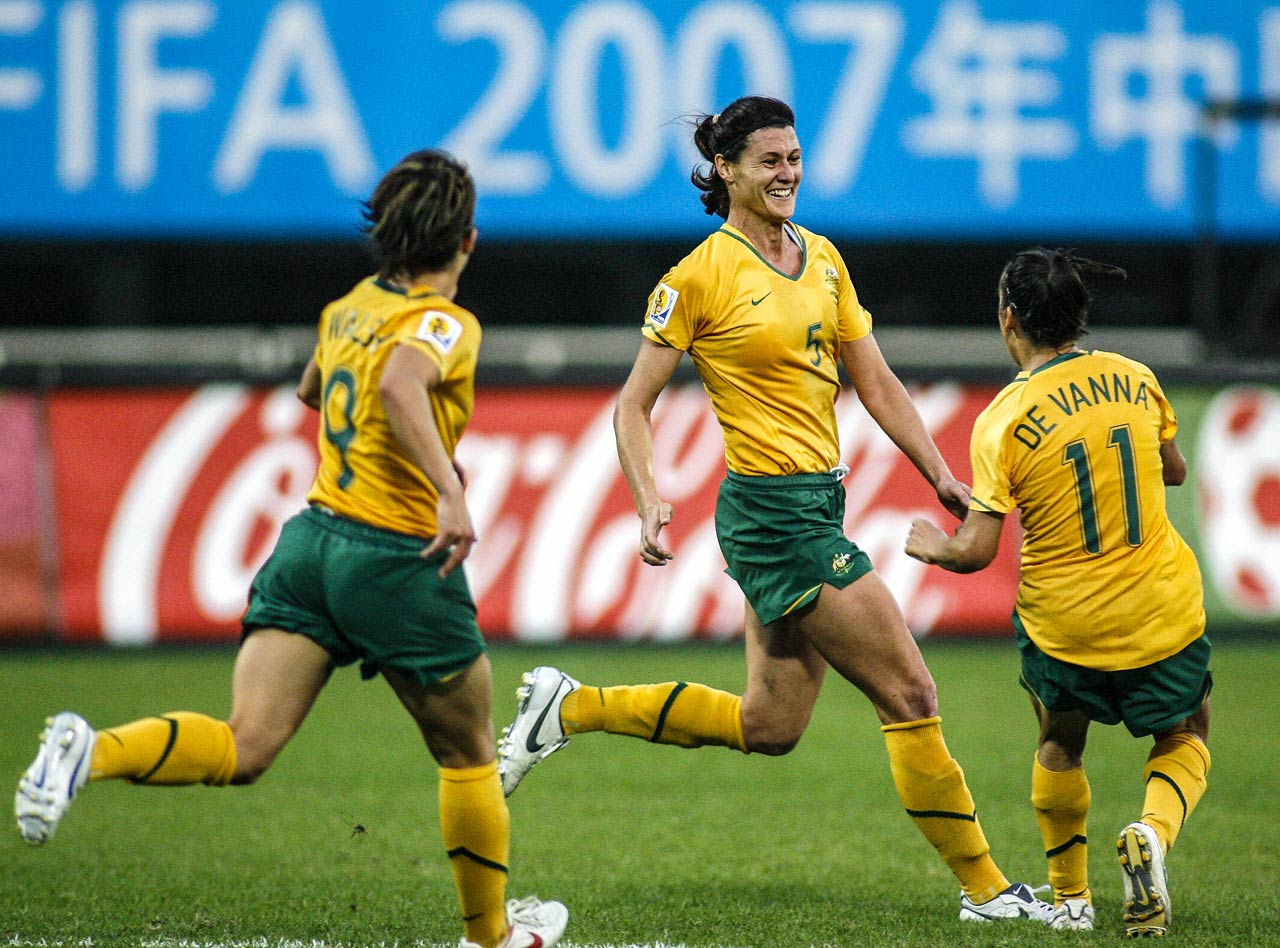 I wouldn't change my pathway, but above anything I wish I could be two years younger, because of the opportunities the girls have now.
Look what Sammy Kerr has. It's great and it's wonderful. I could be jealous but I'm not because without what I did and what Cheryl did and what Julie Dolan did (and there are many more), the game wouldn't be where it is now. We'd probably still be 10 years back.
And there is great talent coming through.
Look at Mary Fowler. What I like about her is that she has backed herself. She's very strong-minded and determined and I don't think there's much that can break her. I think she's going to be successful because of that.
She's 16 but has the physique of a 19, 20-year-old. She's great on both feet. You wouldn't pick her as being 16. She holds herself high. She holds her own, and it's a great thing.
Connie my no.1 fan
I don't really know how I'll be used at the World Cup, with so many good attacking options. And I don't know what Ante's thinking, or what he expects. I already played the US game, against the No.1 team, so I don't know exactly, but I know that I'll be someone that is important to the team.
Whatever my role is, my whole bloody family is coming over to the World Cup: my brother, my brother-in-law, my sister, my mates and my host-family from the US.
I've got a lot of support coming to watch this one. It's a big one. And No.1? My mum, Connie. She's what most parents should be. My mum never ever questions whether I start, whether I play. She's a Matildas fan.
I could not play a game, and she'd be like, 'oh, Caitlin Foord scored three goals, I'm so happy, so proud', because she's like me, it's about the Matildas. It's weird because you don't find many parents like that.
And that's what makes her so loveable, because she's just so innocent and just purely supports the girls and loves being around the parents. Not once has she called out a coach, even behind their back. I swear, not once.
I didn't play one of the games against Chile last year. She rang me up and said, 'I was so nervous the first half but then Caitlin scored the goals, I was so happy'. She didn't ask me, and never has: 'why aren't you starting, why didn't you score?' She's just a true-blue Matildas fan and if I retire after the World Cup, she'll still be the number one Matildas fan.
More about: Alen Stajcic | Ange Postecoglou | Ante Milicic | Coaching | FIFA Women's World Cup | Lisa De Vanna | Matildas | Sam Kerr | Sydney FC | Tony Popovic | W-League | Women's Sport