View from behind the specs
As far as nicknames go, 'The Wizard' isn't so bad. It could definitely be worse!
The truth is, I am a bit of a Harry Potter fan. I've read the books and seen the movies as a youngster. But it's not like I went to the optometrist and said, 'I want those glasses because they're like the ones Harry Potter wears'.
In fact, I've been wearing specs since I was eight or nine, before I'd been introduced to J.K. Rowling's world. Back then, Mum thought she should get my eyes checked and it turned out I needed glasses.
I kept wearing them when I played cricket – it helps if you can see where you're trying to bowl the ball – and, sure enough, the nickname started to come up. I think it started when I was playing at Essendon, after I moved to Melbourne from Bendigo, where I grew up.
These things get a life of their own and the name stuck. Now, whenever I'm bowling for the Melbourne Stars, everyone watching on TV can hear our wicketkeeper Seb Gotch calling out, 'Yes, Wizard!' after every ball. Every decent ball, anyway.
Thanks to modern optometry it seems I won't be wearing my glasses for much longer. I went recently for a check-up and was told I could have my sight corrected by laser eye surgery and I'm hoping to get that done some time fairly soon.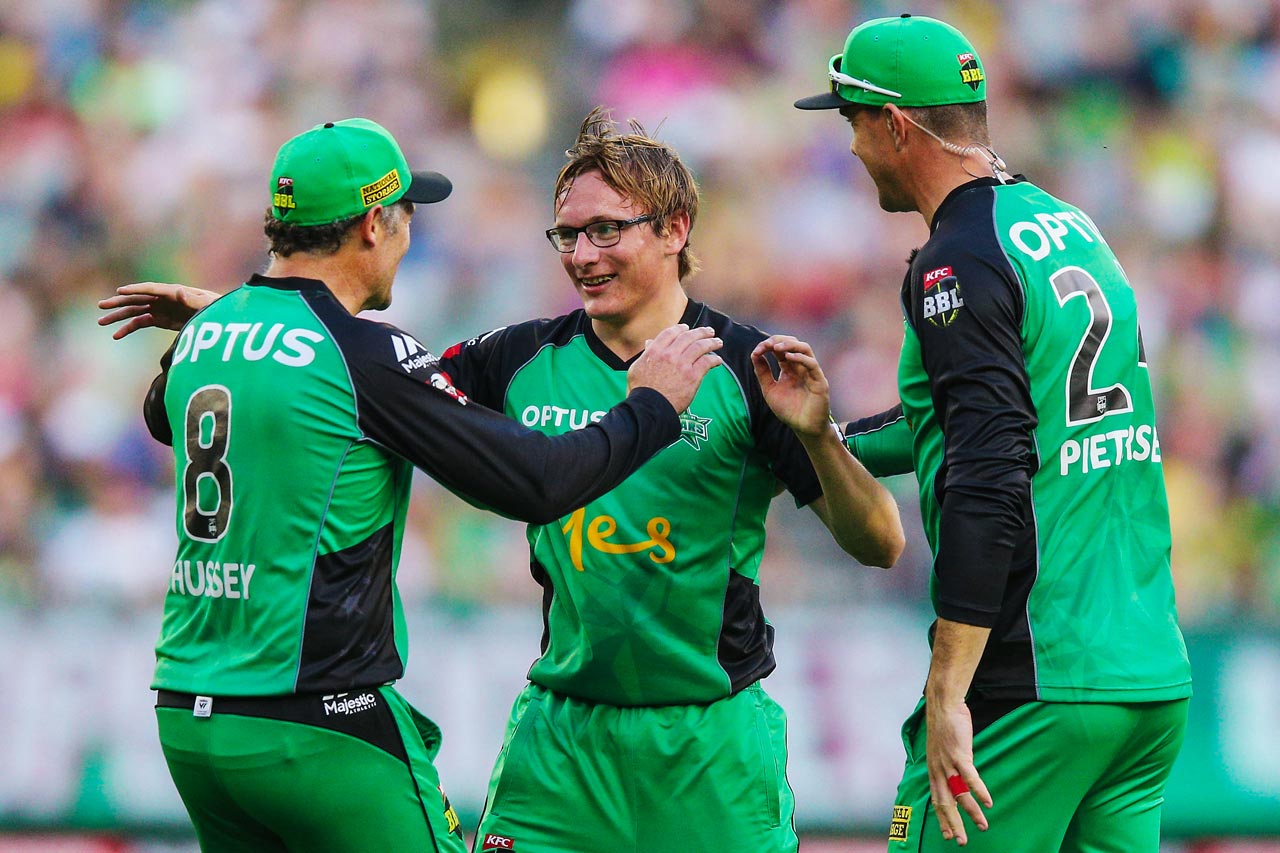 A unique feeling
Having any nickname, I think, is a sign of being welcomed into a group. The Stars, since even before I was called up for my first game in January 2017, have been great about helping me settle in.
My first taste of being part of the Stars set-up was when I was invited on a pre-season trip with the squad to New Zealand. The first thing I had to do was fill out an express application for a passport. But, once that was sorted, the captain at the time David Hussey and all the players made a real effort to get to know me.
We had a couple of games over there and I got a few lucky wickets – a half-tracker caught on the fence, one that was smacked to cover and caught – and I felt pretty relieved after those games that I hadn't made a fool of myself.
It meant that when the call-up arrived, for the game against the Adelaide Strikers at the MCG, I felt less like I'd just been thrown into it. I'm pretty grateful for that.
It was a nice transition but that first game was still nerve-wracking. It was a long day. I woke up early, went for a walk and tried to nap again but couldn't. Then, at the ground, I was wandering around aimlessly, waiting for the warm-up to start because I just wanted to get things underway.
Ben Dunk and Tim Ludeman were batting and there were three or four wild swings from them that over which just missed. I was definitely a bit toey! 
Once the game started, fortunately I was down at third man, kind of hiding, which suited me. Fielding was a weakness for me back then and I really didn't want the first ball to come to me to slip through my hands. Then, for the second over, there was a bit of a mix-up and I found myself at cover.
Ben Dunk and Tim Ludeman were batting and there were three or four wild swings from them that over which just missed. I was definitely a bit toey! Thankfully, none of the shots connected. I tried after that to be whoever was heading down to fine leg.
When it came to bowling I didn't feel the first couple come out of the hand, but luckily they landed somewhere near where they were supposed to and then I felt a bit more comfortable. I even managed to get Dunky out, caught by Huss, before he did much damage.
This season I've felt a bit more at ease, a bit more like I can play a decent role. Above all, I feel really lucky to be out there and so thankful for the opportunity. It's really a unique feeling.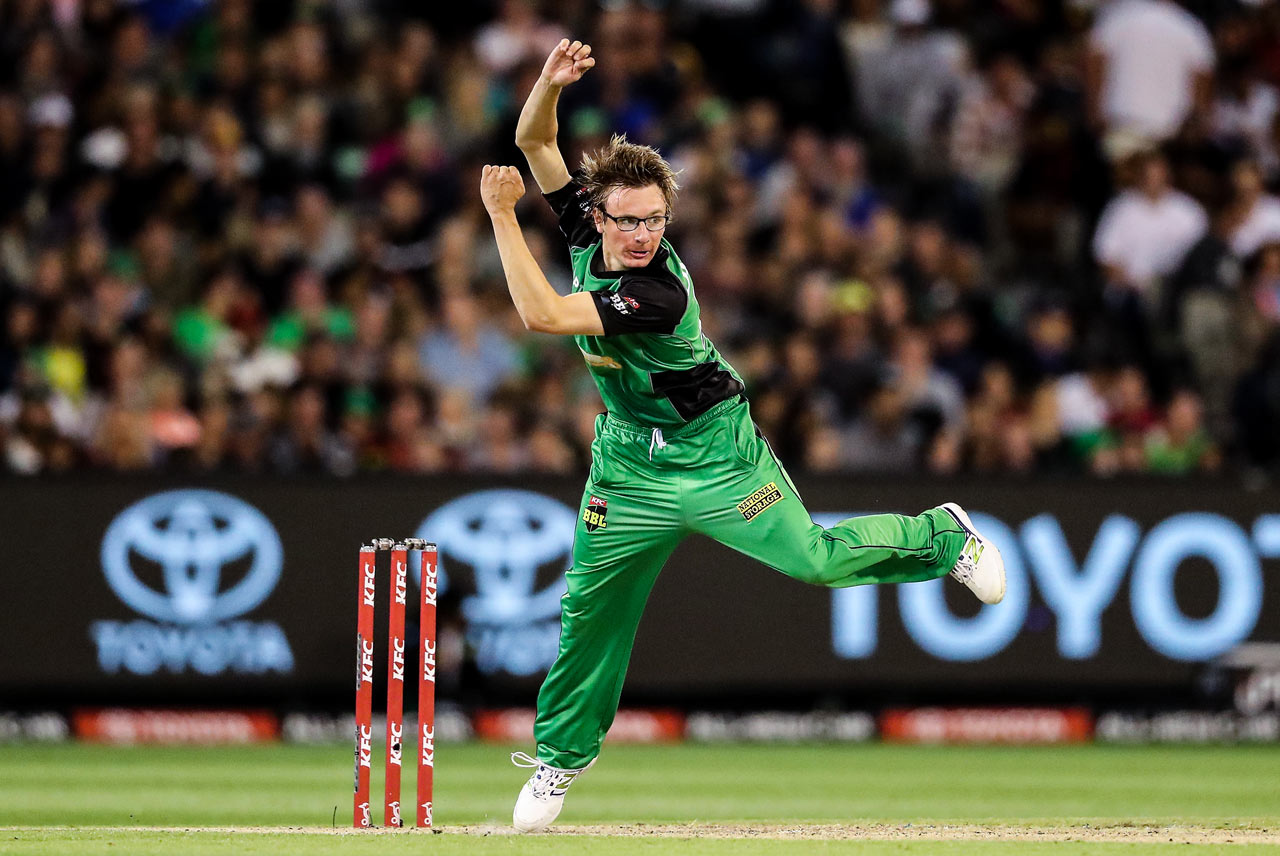 More about: Adelaide Strikers | Big Bash League | Essendon | MCG | Melbourne Stars | T20