The BEST REVENGE
The Games in Rio was a great experience. Coming home with two gold medals, two world records, three silver and a bronze felt incredibly satisfying.
With the nickname 'Lucky', people often say I've achieved what I have through luck. But I believe otherwise. I agree with the Roman philosopher, Seneca, who said, 'Luck is what happens when preparation meets opportunity'. If you work hard, results will follow.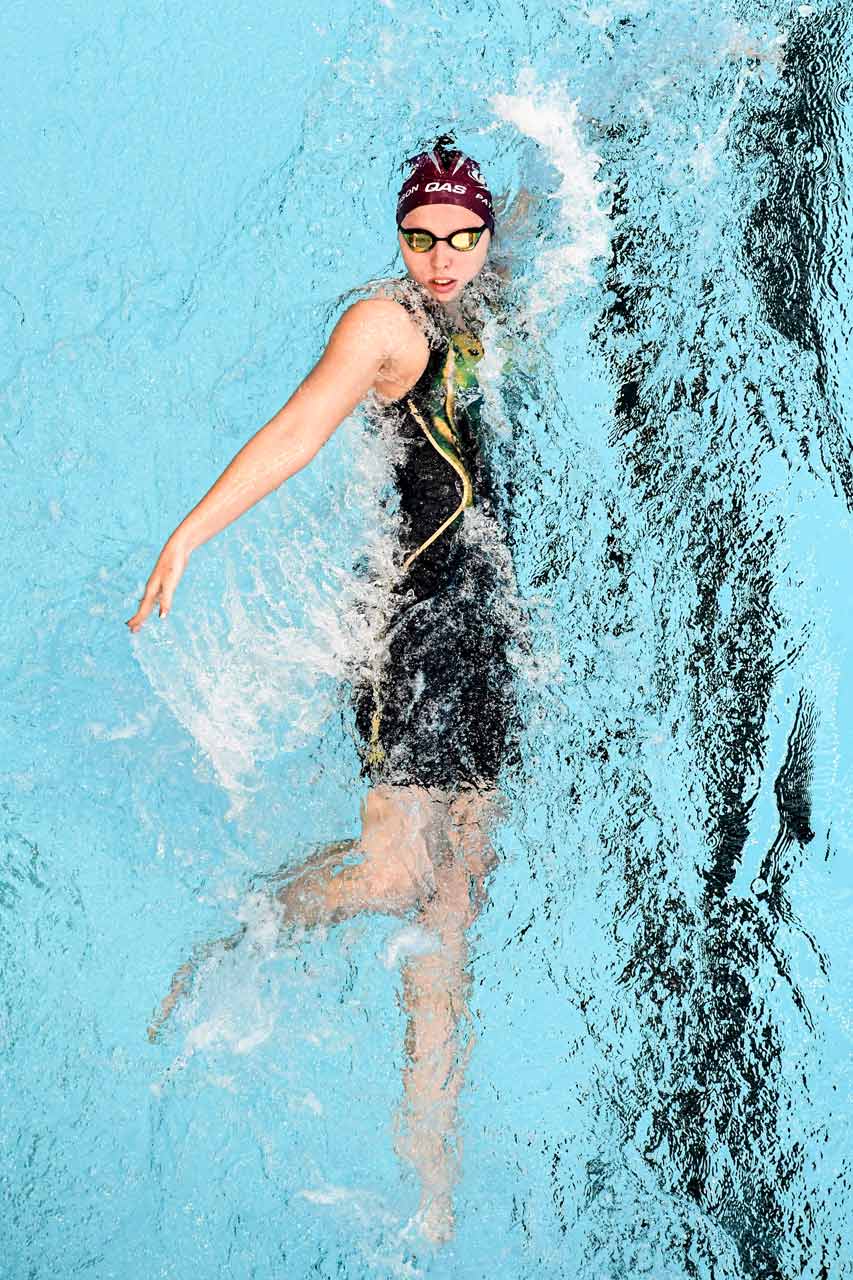 I was ecstatic that with immense hard work and support from those around me, I achieved the goal I'd set myself just four years earlier. 
And I was so happy to make my mum proud. Even though she couldn't get to Rio to watch me compete, she was eagerly watching at home.
She sacrificed so much to ensure I was able to follow my dreams. We're saving hard at the moment and hoping she and possibly my sisters can get to Tokyo for the Paralympics next year.
Swimming has added so much to my life and helped me overcome a lot of challenges. But the one unfortunate thing that's gone along with my success has been the way in which some people have reacted and criticised me, in the form of cyber-bullying.
It began way back in 2014 when I was only 15, almost as soon as I started competing internationally.
I think it was because I came onto the scene pretty quickly, which led some people to question my ability out of jealousy.
As I got faster, it became worse. Sometimes the abuse has come from social media accounts that have been set up with fake usernames, sometimes it's from disgruntled parents, most of it's from overseas but unfortunately home in Australia as well.

I've made a conscious effort to not engage in it. Everyone says to not think about it, but it's very hard to do. It's disheartening that some people don't care about the emotional effect they can have on others.
I know it would be so much easier to quit swimming, but that would be giving in to the bullies, and quitting isn't in my vocabulary.
When the times get tough, I like to remind myself why I do what I do — I swim because it's healthy for me and I love it. I love the opportunities it brings, and I love how there is always room for improvement.
I just have to focus on the positives as they well and truly outweigh the negatives. There's not much I can do about the other stuff.
The best revenge is hard work and success. I'm never going to give up. I was taught that from a young age. When somebody tells me I can't do something, I push even harder to prove them wrong.
I know it would be so much easier to quit swimming, but that would be giving in to the bullies, and quitting isn't in my vocabulary.
I've been very fortunate to have such great support and it's a big reason why I feel it's so important to give back and help others.
All it takes is one person who is willing to invest their time and energy in you, and that can change your life. It has definitely changed mine, that's why I strive to do the same.
When I can, I volunteer at the Queensland Children's Hospital and work with numerous charities and organisations.
One aspect of my work that really taps into my story is being an ambassador for Aspirations4Kids in Sport, which assists Queensland school children facing a range of hardships, including disabilities, chronic illness and remote living issues.
Aspirations4Kids is run by cricket legend Ian Healy and, as a past recipient of funding and support from the organisation, I feel so pleased to be able to give something back and help other children reap the benefits of sport – much like I did.
I am also currently studying for a Bachelor of Architectural Design fulltime. Using my experience of being an athlete, who also happens to have different abilities, I hope to design sports architecture around the world, as well as help create a more accessible built environment for everyone.
More about: AIS | Disability | Olympic Games | Paralympics | Resilience | Rio 2016 | Swimming | Tokyo 2020 | Women's Sport